The BEST Episodes of Hercules
Every episode ever - ranked by fan votes!
Last Updated: Sep 17, 2021
Follow Herc's many labors during the years he spent training on how to be a hero under the tutelage of satyr Phil. Many of the Olympian Gods and Goddesses pay visit to the young hero-to-be and help or hinder him in his new adventures.
Watch Now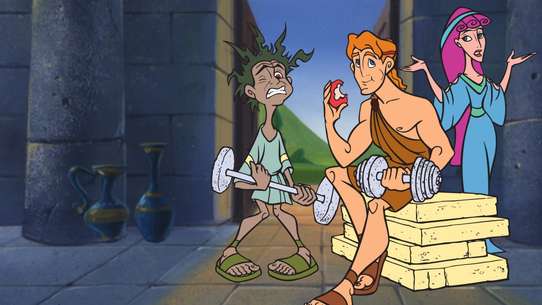 #1 - Hercules and the Arabian Night
Season 1 - Episode 44 - Aired Feb 10, 1999
When Hades finds out that there is a problem with one of the dead souls, he goes and finds out that it is Jafar causing the trouble. He gives him back his life so he can get rid of Hercules. Jafar fails, and dares Hades to try and stop Aladdin. The attempt is made with same results. Then they try to get rid of Aladdin and Hercules at the same time by making them believe that Hercules kidnapped Abu and Aladdin kidnapped Icarus. The plan almost works and they leave Herc and Al for dead. But Hercules and Aladdin defeat them by making them think that Aladdin is Hercules and Hercules is Aladdin. Then Jafar goes back to being dead.
9 votes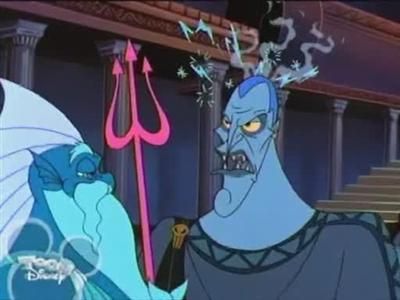 #2 - Hercules and the River Styx
Season 1 - Episode 6 - Aired Sep 7, 1998
Hades makes a deal with Poseidon to hand over Athens, in order to rule the whole country, causing Athens to becomes a place of doom and Prometheus Academy to become the home base of torment for students.
13 votes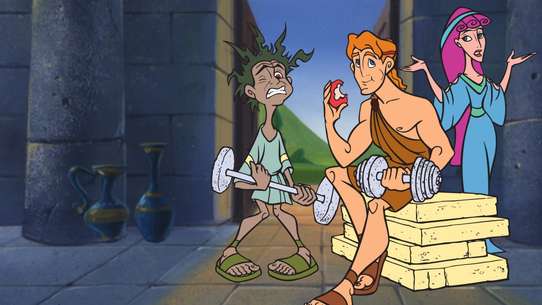 #3 - Hercules and the Driving Test
Season 2 - Episode 3 - Aired Sep 26, 1998
Hercules wants his chariot license to save face in front of Adonis. Meanwhile, Hades bets Zeus the deed to the Elysian Fields that Hercules won't get his license by sunset, and Pain and Panic are on hand to help.
8 votes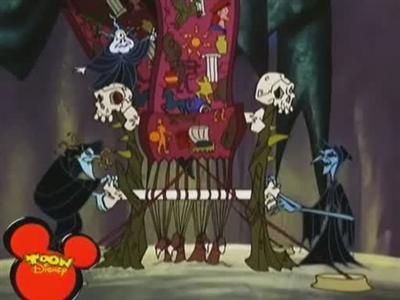 #4 - Hercules and the Tapestry of Fate
Season 1 - Episode 11 - Aired Sep 14, 1998
Icarus' bright idea once again backfires when he talks Hercules into visiting the Fates to convince them into reweaving their cosmic Tapestry so that the boys can score some hot concert tickets. However when they refuse, Icarus takes things into his own hands and messes with the Tapestry himself and trouble insues.
9 votes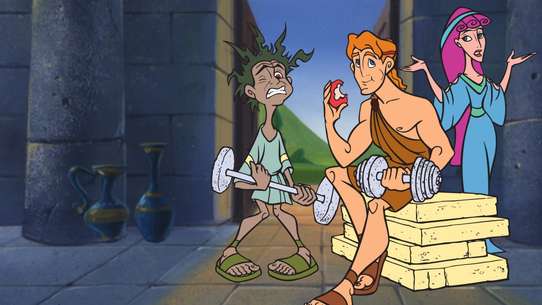 #5 - Hercules and the Gorgon
Season 2 - Episode 12 - Aired Jan 9, 1999
The lonely outcast Medusa is granted her wish to be human. But what will Hercules' reaction be when he finds out the truth?
8 votes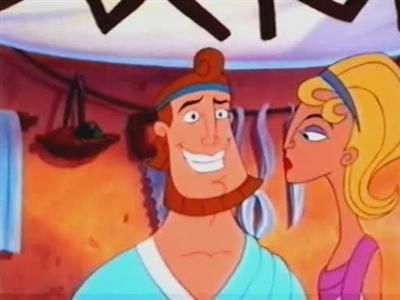 #6 - Hercules and the World's First Doctor
Season 1 - Episode 8 - Aired Sep 9, 1998
Hippocrates, the father of medicine, comes to Athens and takes Hercules and Icarus on as assistants during a school internship week. Meanwhile, Hades, fearing a successful doctor will cut down on the number of dead people tricks Hercules into spreading the plague throughout Athens.
12 votes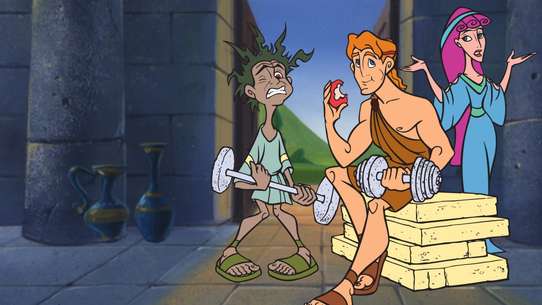 #7 - Hercules and the Song of Circe
Season 1 - Episode 25 - Aired Oct 29, 1998
While on spring break at the seaside, everyone is having fun in the sun except Cassandra, who is content to read despite Icarus' determined efforts to get her attention. When she finally blows her top, he winds up sobbing in Hercules' arms and is charmed by the mysterious Circe.
7 votes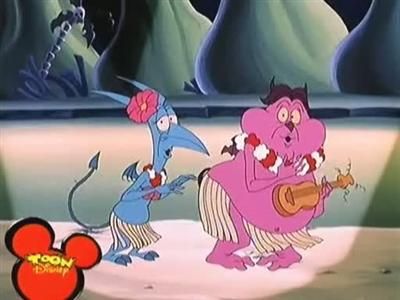 #8 - Hercules and the Pool Party
Season 1 - Episode 9 - Aired Sep 10, 1998
Hades decides to throw a pool party, and invites all of Olympus to take a dip in the Lethe Waters of Forgetfulness, causing them all lose to their memories. Meanwhile, with the gods out of commission the whole world is in chaos.
12 votes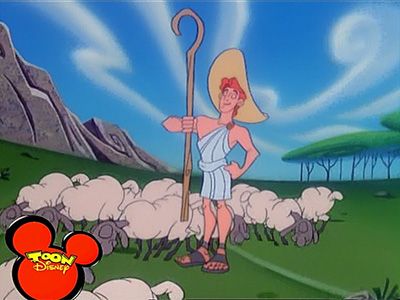 #9 - Hercules and the Underworld Takeover
Season 1 - Episode 17 - Aired Sep 23, 1998
The Queen of the Night, Hecate, plots to overthrow Hades and take over the Underworld, ousting Pain and Panic in the process. The two minions turn to Hercules for help, and convince him to restore Hades back on his throne - Hades being, after all, the lesser of two evils.
8 votes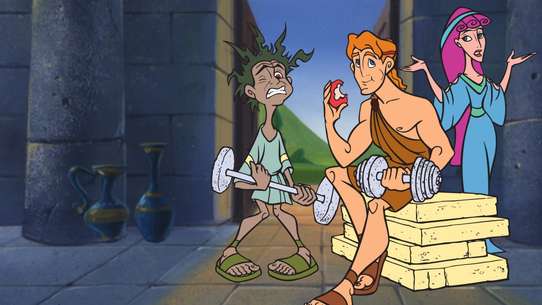 #10 - Hercules and the Prometheus Affair
Season 2 - Episode 5 - Aired Oct 10, 1998
After hearing the tale of the titan Prometheus, Hercules runs off to rescue the unfortunate immortal, causing an uproar among the gods.
8 votes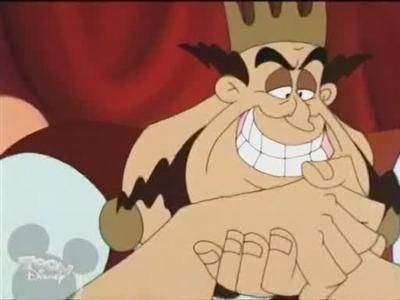 #11 - Hercules and the King of Thessaly
Season 1 - Episode 2 - Aired Sep 1, 1998
When the evil king King Salmanaous impersonates Zeus, causing Zeus to smite the king for his gall, the good people of Thessaly turn to Hercules for leadership and crown him instead.
17 votes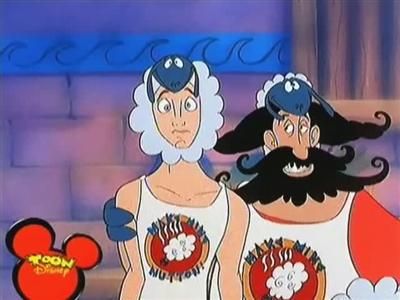 #12 - Hercules and the Apollo Mission
Season 1 - Episode 1 - Aired Aug 31, 1998
It's Intern Week (which means a week off in the Real World), and everyone is happy with their jobs - everyone except Hercules, who's stuck in the fast food joint. When Hercules asks his dad for help in getting a better job, Zeus gives him a job guiding Apollo's chariot across the heavens.
29 votes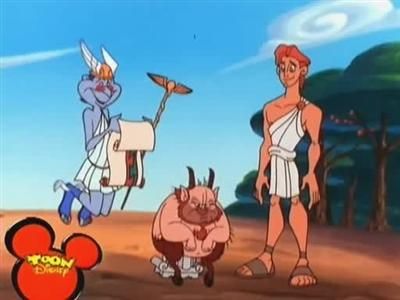 #13 - Hercules and the Bacchanal
Season 1 - Episode 16 - Aired Sep 21, 1998
Phil needs a housesitter, so that he can go to a convention and Hercules volunteers to watch his island for him, however things go from bad to worse, when Hercules throws a party and is busted by Poseidon.
9 votes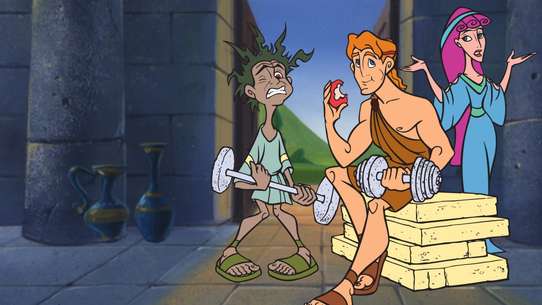 #14 - Hercules and the Drama Festival
Season 1 - Episode 22 - Aired Oct 14, 1998
When the Academy decides to put on a play for the gods, Hades hires Pain and Panic to carve a magical rock that will make all the gods go to sleep and uses Icarus as bait.
9 votes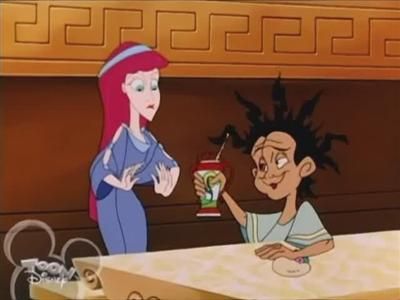 #15 - Hercules and the Big Kiss
Season 1 - Episode 5 - Aired Sep 4, 1998
Cassandra has a dreadful vision of kissing the school freak Icarus and makes a deal with Hades to prevent it, but when Hercules attempts to break the contract, with the aid of Aphrodite, he sets in motion a series of hilarious misunderstandings.
12 votes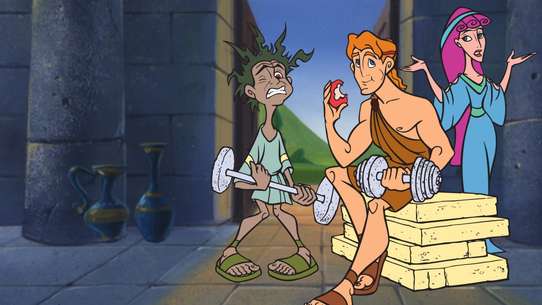 #16 - Hercules and the Big Sink
Season 1 - Episode 38 - Aired Dec 11, 1998
The gang's in Atlantic City this summer, and everybody is having a great time except for Cassandra, with her dismal visions of the future. When a news reporter discovers her, and, no visions coming, she tells him (eg: lies) about the upcoming sinking of Atlantis.
8 votes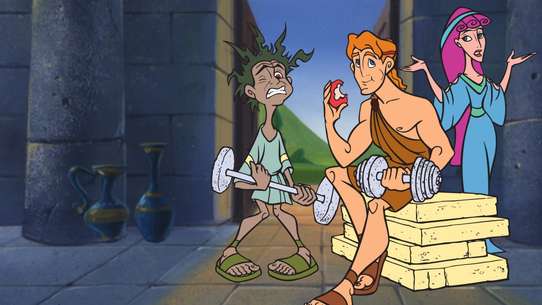 #17 - Hercules and the Spring of Canathus
Season 1 - Episode 50 - Aired Feb 24, 1999
Pain and Panic plan to use water from the magical Spring of Cananthus in order to turn Hercules into a baby, and this time finish him off for good. Unfortunately, Pegasus, Icarus, and Adonis also get sprayed with the stuff, and it's up to Cassandra to play the role of mother and, along with Panic (and the newly infancized Pain), and return the boys to their rightful age.
8 votes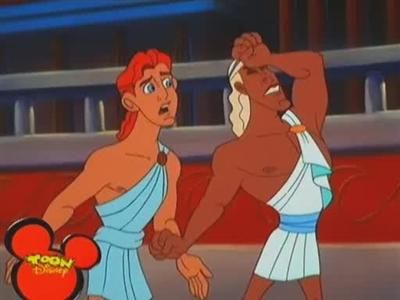 #18 - Hercules and the Prince of Thrace
Season 1 - Episode 10 - Aired Sep 11, 1998
When Adonis wants a swimming pool, his servants accidentally awaken Earth goddess Gaia, and she curses Adonia to die before nightfall. This in turn causes Adonis to swallow his pride and beg Hercules for help.
11 votes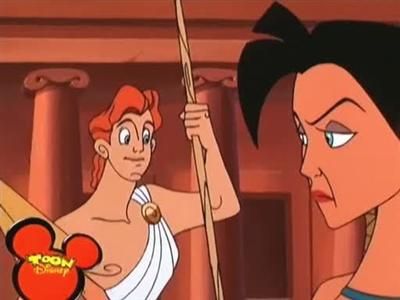 #19 - Hercules and the Assassin
Season 1 - Episode 4 - Aired Sep 3, 1998
When an assassination attempt on the leader Pericles overlaps with Hercules' theft of a dangerous weapon from Phil's collection, Phil gets framed for the deed.
17 votes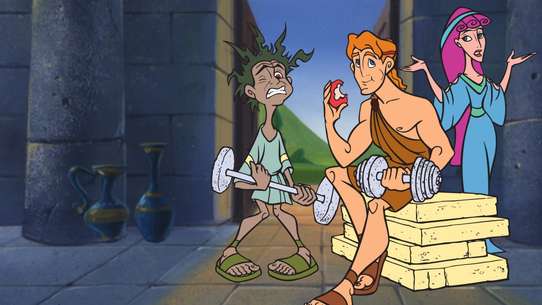 #20 - Hercules and the All Nighter
Season 1 - Episode 24 - Aired Oct 21, 1998
In order to stay up all night studying for exams, the boys go to the cave of Morpheus and beseech the god of sleep to hold off for a few days. Morpheus resists the idea, but when Hercules accidently puts him to sleep, Icarus won't let him wake up, causing all of Greece (and parts of Persia) to stay awake for a week while chaos breaks loose and insomnia related disasters pile up.
7 votes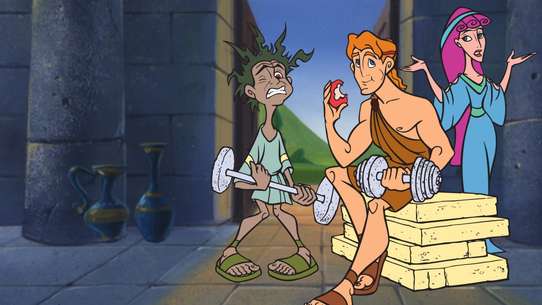 #21 - Hercules and the Big Lie
Season 1 - Episode 39 - Aired Dec 16, 1998
Ick is eager to take Herc to the Miklos Extravaganza, but Hercules winds up lying to save himself from embarrassment and impress a girl, telling Icarus that he is terminally ill. Very upset, Icarus goes to find the cure...in the backyard of the giant Briarius, who doesn't appreciate trespassers, and it is up to Hercules to come to the rescue.
7 votes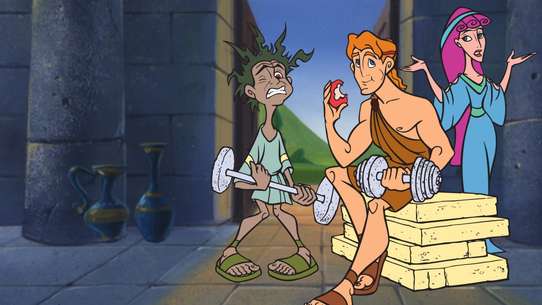 #22 - Hercules and the Prom
Season 1 - Episode 40 - Aired Dec 21, 1998
Hercules and Icarus get dates to the big prom by promising to get super-hot singer Orpheus to attend. But how do they do it? And what of Hades, who decides that he wants the young singer to perform in the Underworld that same night, and kidnaps him in order to get his way?
7 votes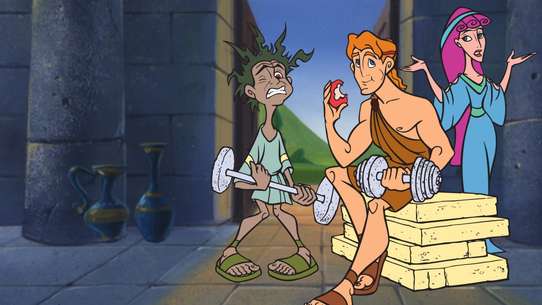 #23 - Hercules and the Son of Poseidon
Season 1 - Episode 33 - Aired Nov 16, 1998
When Triton, the son of Poseidon, arrives at Prometheus Academy, Hercules does his best to help him fit in. But when things don't go as planned Hercules abandons his young charge, who then steals his father's magic triton and wield a little power on campus.
7 votes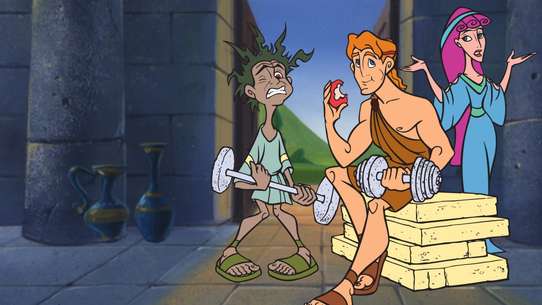 #24 - Hercules and the Poseidon's Cup Adventure
Season 2 - Episode 9 - Aired Nov 14, 1998
Poseidon stages a boat race and Hercules and Icarus enter their own boat, but Hercules turns on his friend and joins Adonis, only to be punished for his pride by Poseidon.
7 votes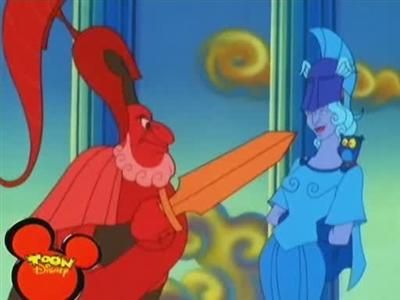 #25 - Hercules and the Owl of Athens
Season 1 - Episode 14 - Aired Sep 17, 1998
Ares sends his two sons, Fear and Terror, to kidnap Athena's precious Owl of Wisdom when she angers him. But the joke's on him when Athena entrusts the magical bird to Hercules for protection.
8 votes