The BEST Seasons of General Hospital
Every season ever - ranked by fan votes!
Last Updated: Oct 22, 2021
The wealthy Quartermaine family continues to be a looming presence in the town of Port Charles, with interests in much of the city's business. Characters come and go, but viewers can always count on at least one Quartermaine or Spencer to create havoc.
#1 - Season 30
First Aired: Jan 4, 1993
1 votes
#2 - Season 31
First Aired: Apr 22, 1994
1 votes
#3 - Season 32
First Aired: Nov 7, 1995
1 votes
#4 - Season 33
First Aired: Jan 4, 1996
1 votes
#5 - Season 34
First Aired: Mar 4, 1997
1 votes
#6 - Season 35
First Aired: Jan 2, 1998
1 votes
#7 - Season 36
First Aired: Jan 4, 1999
1 votes
#8 - Season 37
First Aired: Jan 3, 2000
1 votes
#9 - Season 38
First Aired: Jan 2, 2001
1 votes
#10 - Season 39
First Aired: Jan 2, 2002
1 votes
#11 - Season 40
First Aired: Jan 2, 2003
1 votes
#12 - Season 41
First Aired: Feb 16, 2004
1 votes
#13 - Season 42
First Aired: Jan 3, 2005
1 votes
#14 - Season 43
First Aired: Apr 11, 2005
1 votes
#15 - Season 48
First Aired: Apr 1, 2010
1 votes
#16 - Season 49
First Aired: Sep 1, 2011
1 votes
#17 - Season 50
First Aired: Apr 2, 2012
1 votes
#18 - Season 51
First Aired: Apr 1, 2013
1 votes
#19 - Season 52
First Aired: Apr 1, 2014
1 votes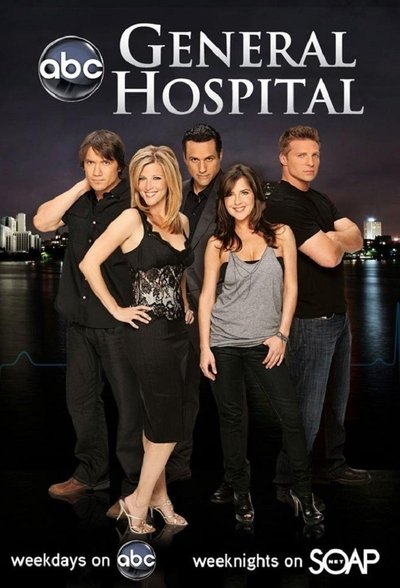 #20 - Season 53
First Aired: Apr 1, 2015
2 votes
#21 - Season 54
First Aired: Apr 1, 2016
3 votes
#22 - Season 55
First Aired: Apr 3, 2017
1 votes
#23 - Season 57
First Aired: Apr 1, 2019
2 votes
#24 - Season 56
First Aired: Apr 2, 2018
2 votes
#25 - Season 58
First Aired: Apr 1, 2020
Aired from April 1 2020 - September 10 2021
2 votes