The BEST Episodes of The Bold and the Beautiful
Every episode ever - ranked by fan votes!
Last Updated: Jun 25, 2019
They created a dynasty where passion rules, they are the Forresters, the first name in Fashion. The Bold and the Beautiful, a world of fashion, glamor and romance. A place where power, money and success are there for the taking in a city where dreams really do come true. Follow the lives and loves of the Forresters on The Bold and the Beautiful...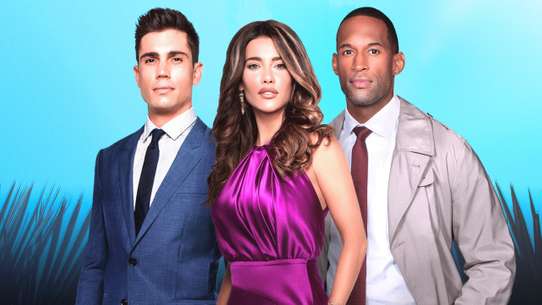 #1 - Ep. #9
Season 1 - Episode 9 - Aired Apr 2, 1987
Ridge receives a call from his old flame Alex Simpnson who convinces him to go out on date upon her return to Los Angeles. Caroline talks Bill into giving Ridge a chance. Bill then unsuccessfully tries to reach Conway Weston. He leaves a message to call off the investigation on the P.I.'s answering machine. An overjoyed Katie returns home from her date with Rocco. Brooke isn't ready to marry Dave just yet.
2 votes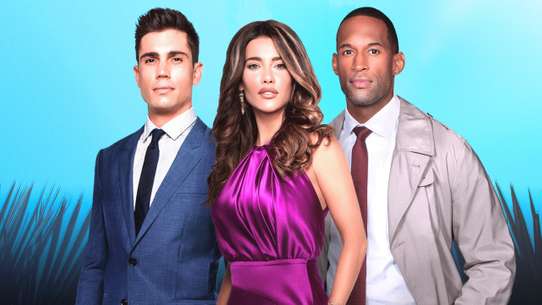 #2 - Ep. #10
Season 1 - Episode 10 - Aired Apr 3, 1987
Eric urges Stephanie to come clean with Kristen. Caroline daydreams about her wedding. Ridge manages to have Thorne cover for him at Forrester Creations and takes off the Café Russe where he meets Alex. Alex gets Ridge to reminisce about all the good times they had together. Conway gets the message that Bill called off the investigation but proceeds: He breaks into a hotel suite and takes pictures of Alex and Ridge making love.
2 votes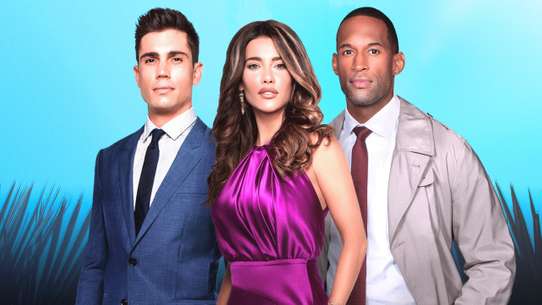 #3 - Ep. #403
Season 2 - Episode 1 - Aired Nov 2, 1988
Brooke decides to move out of the Forrester home and back in with her family in order to put Ridge's love for her to the test. Storm feels Brooke is being mature in her decision and welcomes her home. Eric is furious with Stephanie when he learns that she has requested for Lt. Burke to stop his search for the person that shot Ridge. Eric yells at Stephanie for the reason why but she avoids the issue. Eric demands that the culprit be caught and decides to find him himself. Stephanie has to admit the truth that Thorne shot Ridge in order to get Eric to stop. Eric is shocked and refuses to believe it, but Stephanie tells him that it is the truth.
1 votes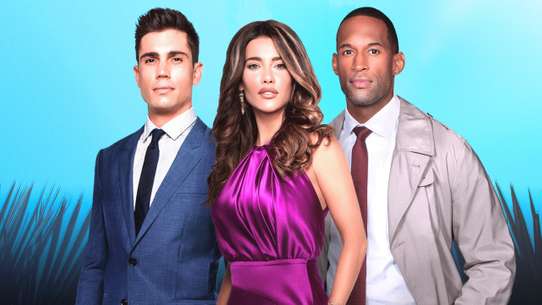 #4 - Ep. #410
Season 2 - Episode 8 - Aired Nov 11, 1988
Bill meets with Thorne and tells him that Caroline has been meeting with a marriage advisor. Thorne kindly tells Bill to stay out of his marriage to Caroline. Thorne adds that Caroline will talk to him about her issues when she is ready. Caroline runs into Ridge at the Forrester home. They discuss his shooting and Ridge feels someone is out to assinate him. Caroline notices that Ridge is using bodyguards for protection. Stephanie is taken to the police station and questioned by Lt. Burke. Stephanie says that she thought Ridge was an intruder and shot him to protect herself. Eric rushes around to find Stephanie legal aid.
1 votes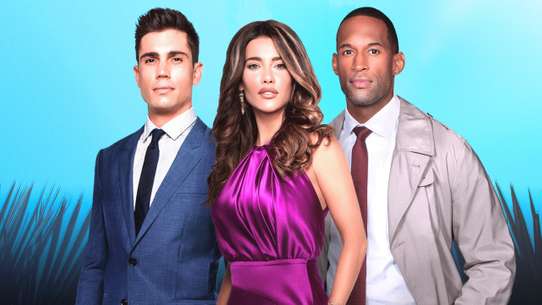 #5 - Friday, October 10, 2014
Season 27 - Episode 198 - Aired Oct 10, 2014
Eric makes an announcement about Forrester Creations; Bill and Katie talk about their past
1 votes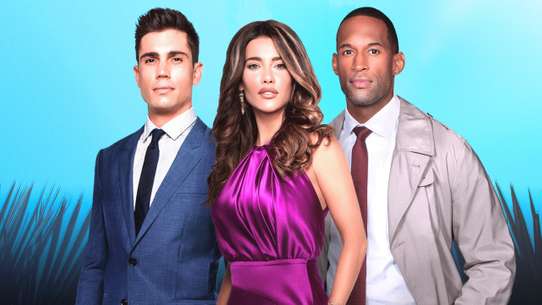 #6 - Ep. #6989
Season 29 - Episode 5 - Aired Jan 8, 2015
Aly, Ivy and Pam are in complete disbelief when they arrive at the Forrester mansion and see the extravagant gift that Rick has given to Maya. Having been displaced due to the downfall of her marriage, Caroline finds comfort and refuge with Liam. In response to his family's outrage, Rick justifies his motivation for the abrupt renovation to Eric's living room during his absence. Rick has an ulterior motive when he invites Caroline to the house to discuss their relationship.
1 votes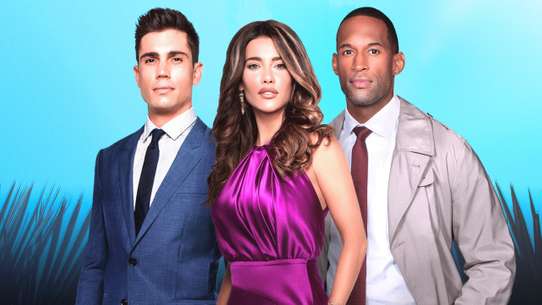 #7 - Ep. #6990
Season 29 - Episode 6 - Aired Jan 9, 2015
Rick cuts right into Caroline's heart when he tells her that his gift to Maya is a reminder that there is still someone who is loyal to him. Caroline calls Rick out on what she thinks is the real reason why he is in a relationship with Maya. Now having visible proof, Maya gloats to Caroline about being the woman in Rick's life. Ivy and Liam confront a defensive Rick about his recent actions and give their opinion regarding the root of his behavior.
1 votes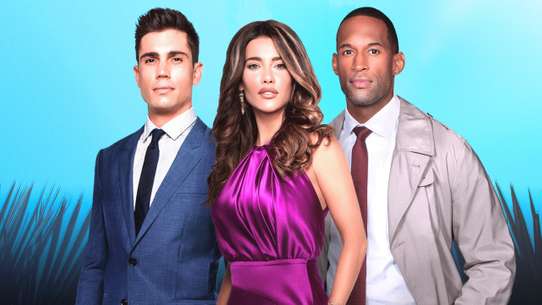 #8 - Ep. #6991
Season 29 - Episode 7 - Aired Jan 12, 2015
Everyone, but Rick, seems to know the true reason for his offensive behavior and why he is flaunting his scandalous relationship with Maya. Caroline and Maya go head-to-head over which woman loves Rick more and which will end up with him in the end. Maya vows that she will prove to everyone that she is worthy of being a member of the Forrester family. Despite Carter's warning to mind his own business, Ridge is determined to get through to Rick about his poor treatment of Caroline.
1 votes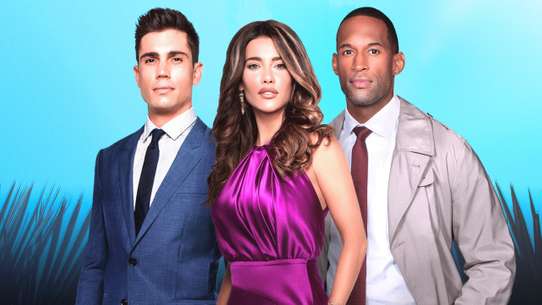 #9 - Ep. #6992
Season 29 - Episode 8 - Aired Jan 13, 2015
Rick senses that Ridge is issuing an unspoken threat to steal Caroline while doling out relationship advice. Unwilling to listen to a man with such a poor track record with women, Rick rehashes all of the broken hearts that Ridge was responsible for throughout the years. Maya is furious when Carter refers to her current role in Rick's life as a rebound relationship and questions whether or not her feelings are reciprocated. Ivy and Aly are curious as to Caroline's true feelings as she discusses her recent situation with Rick and Ridge.
1 votes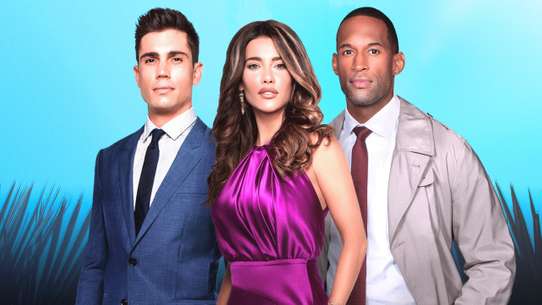 #10 - Ep. #6993
Season 29 - Episode 9 - Aired Jan 14, 2015
Rick is put on the spot when Maya asks him if he truly loves her or if he is using her to get back at Caroline. Feeling vulnerable and apprehensive, Maya threatens to leave if Rick doesn't give her a straight answer to her reasonable question. Regardless of her unwavering desire to reunite with Rick, Ridge advises Caroline against fighting a losing battle. Caroline unexpectedly stumbles upon heartbreaking evidence that proves that Ridge's words are valid.
1 votes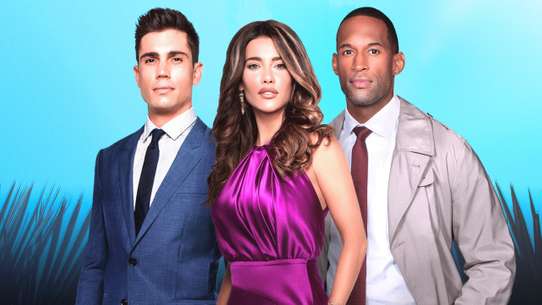 #11 - Ep. #6994
Season 29 - Episode 10 - Aired Jan 15, 2015
Ridge points out to Caroline that there are no more reasons why they can't pursue a relationship together. Caroline explains to Ridge that she needs time to decide what or who she really wants in her life. Ivy and Aly connect through their family's history and share some laughs at Rick and Maya's expense. Having reached a new crossroad in their relationship, Rick and Maya spend a romantic evening between the sheets.
1 votes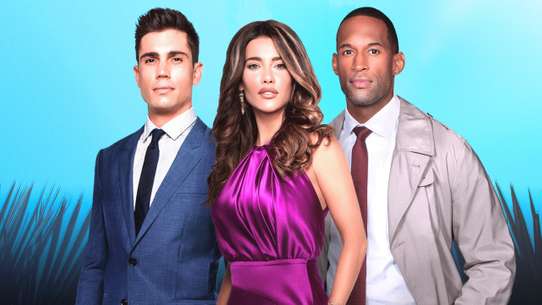 #12 - Ep. #6995
Season 29 - Episode 11 - Aired Jan 16, 2015
Carter is still reluctant to believe Maya's relationship is genuine when she gloats to him about the night that she and Rick shared. Ivy issues Rick a warning to reexamine his feelings for Caroline before he does something irreparable and loses her for good. Caroline worries about retribution from Rick when he learns about her and Ridge's new arrangement. Maya stands up for Rick when Ridge angrily confronts him about the disrespect that he has been showing to their family.
1 votes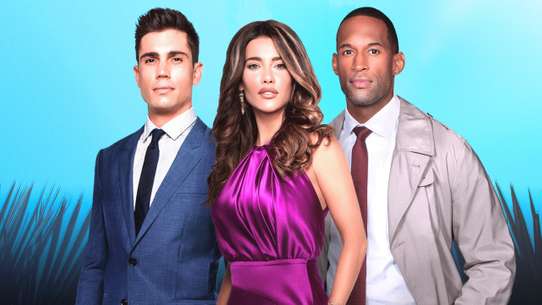 #13 - Ep. #6996
Season 29 - Episode 12 - Aired Jan 19, 2015
Bill announces two major changes to the management of Spencer Publications that puts his loved ones in positions of power. Nicole pays a visit to Maya and has a strong opinion about the lifestyle her sister is leading. Katie has a few requirements and stipulations that must be met before she accepts the generous offer given to her. Caroline pays a visit to Bill to let him know about the current state of her marriage. Awkwardness ensues during a chance encounter between Caroline and Katie. Pam voices her disapproval to Rick for the way he is treating his father's home.
1 votes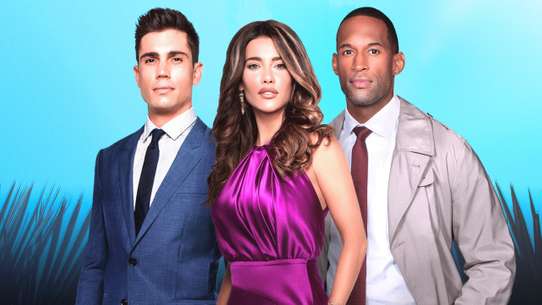 #14 - Ep. #6997
Season 29 - Episode 13 - Aired Jan 20, 2015
A somewhat shaken Maya stands her ground with Bill when he issues her a stern warning about her involvement with Rick. Liam attempts to reunite an estranged couple. Having overexerted his position of power during a staff meeting, Caroline and Ivy give Rick a piece of their mind. After hearing about Rick's tyranny at the office from many, Liam sets out to have a talk with him to discuss proper treatment of others.
1 votes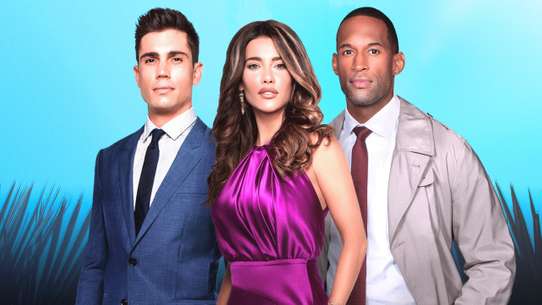 #15 - Ep. #6998
Season 29 - Episode 14 - Aired Jan 21, 2015
Bill and Katie discuss what might happen when Brooke returns to Los Angeles and finds out what's been going on in her absence. Liam forcefully informs Rick that he will not continue to tolerate Ivy and Caroline being treated so poorly. Knowing what Rick has been putting Caroline through lately, Bill vows to fix the unfortunate situation in his niece's life.
1 votes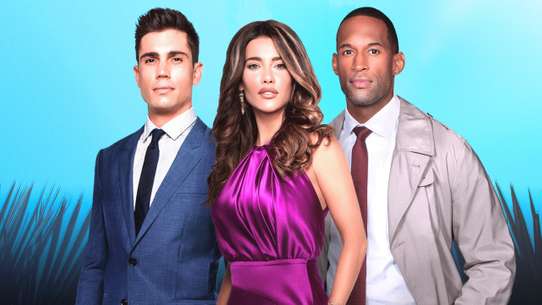 #16 - Ep. #6999
Season 29 - Episode 15 - Aired Jan 22, 2015
Brooke returns from Italy and pays a visit to Deacon to discuss Hope and to catch up on what's been going on since she left. Maya is ready to celebrate when Rick informs her that he had divorce papers drawn up for Caroline to sign. Ridge becomes angered when Caroline fills him in on Rick's earlier behavior towards her and Ivy. Brooke and Quinn do not see eye-to-eye regarding the way Hope is treating Wyatt. Liam and Ivy take their relationship to the next level.
1 votes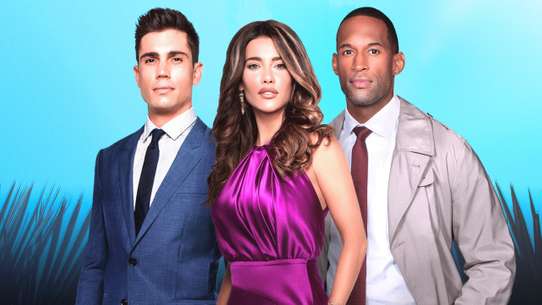 #17 - Ep. #7000
Season 29 - Episode 16 - Aired Jan 23, 2015
Cast, Producers and Writers take a look back on 7000 episodes of bold and beautiful storylines. As the series reaches this milestone, stage 31 at CBS Television City is dedicated to head-writer/executive producer Bradley Bell. Also feautured is never seen before-footage including Katherine Kelly Lang's screen test in 1987.
2 votes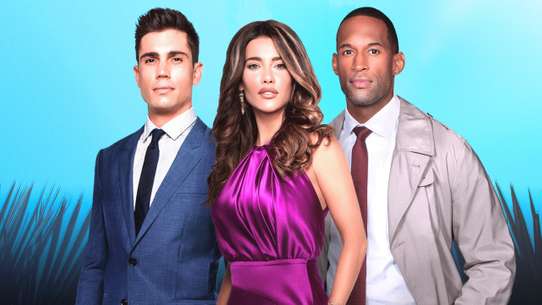 #18 - Ep. #7001
Season 29 - Episode 17 - Aired Jan 26, 2015
Rick's reaction to seeing Ridge and Caroline kissing in the office causes great concern for everyone in the vicinity. Ridge confronts Rick regarding a particular term he keeps using in reference to Caroline. Maya is put in an uncomfortable position while being forced to explain what has been going on between her and Rick when Brooke arrives at the Forrester mansion. Having taken their relationship to the next level, Liam and Ivy reminisce about what led them to this point in their relationship.
2 votes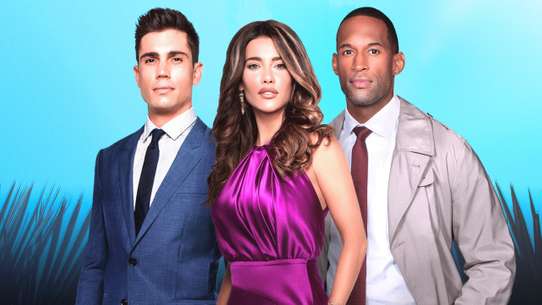 #19 - Ep. #7002
Season 29 - Episode 18 - Aired Jan 27, 2015
Having fought tooth and nail for her marriage, Caroline receives a harsh realization that it's time for her to move on when she is presented with a definite sign. Brooke becomes suspicious of the ulterior motives behind Maya's request for support of her and Rick's relationship. Rick's flippant explanation of the event which occurred at the office gives Brooke and Maya a cause for concern about his current state of mind. Fearful for themselves and the company, Ridge and Caroline plot to get Rick out his position of power.
1 votes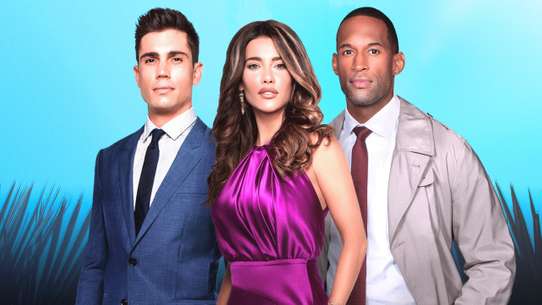 #20 - Ep. #7003
Season 29 - Episode 19 - Aired Jan 28, 2015
Having heard that Brooke was back in town, Bill pays her a visit expecting answers about why she completely cut him out of her life after all that they've been through. Quinn confesses a concern to Deacon about Brooke returning to Los Angeles single and possibly setting her sights on him. Katie returns to work at Spencer Publications in her new position as vice president. Brooke is blindsided by bittersweet news regarding a former flame.
1 votes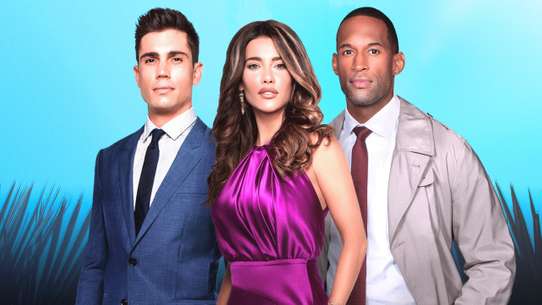 #21 - Ep. #7071
Season 29 - Episode 87 - Aired May 6, 2015
1 votes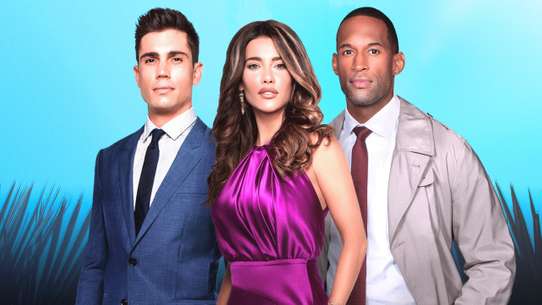 #22 - Ep. #7077
Season 29 - Episode 93 - Aired May 14, 2015
2 votes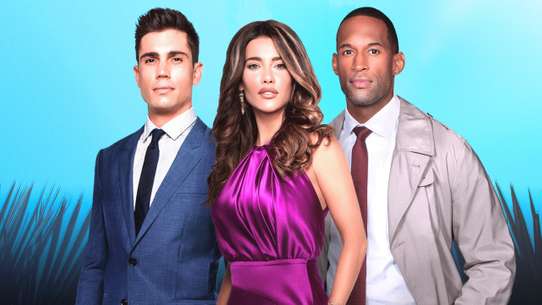 #23 - Ep. #7078
Season 29 - Episode 94 - Aired May 15, 2015
1 votes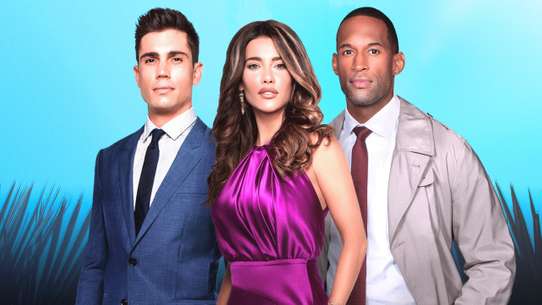 #24 - Ep. #7079
Season 29 - Episode 95 - Aired May 18, 2015
1 votes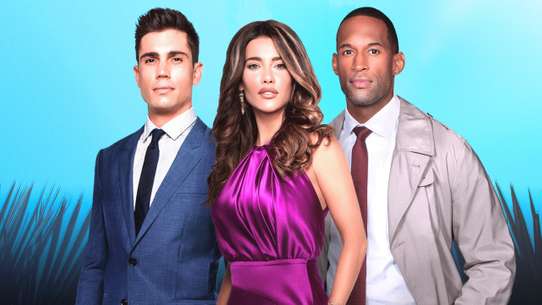 #25 - Ep. #7086
Season 29 - Episode 102 - Aired May 27, 2015
1 votes