The WORST Episodes of General Hospital
Every episode ever - ranked by fan votes!
Last Updated: Oct 22, 2021
The wealthy Quartermaine family continues to be a looming presence in the town of Port Charles, with interests in much of the city's business. Characters come and go, but viewers can always count on at least one Quartermaine or Spencer to create havoc.
Watch Now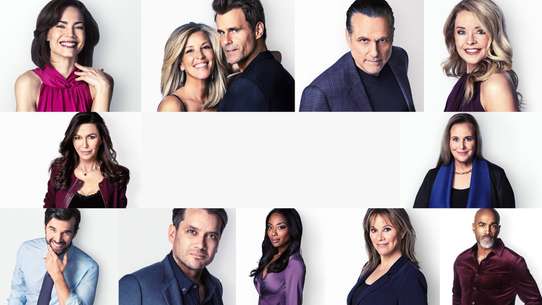 #1 - #7650 - 30th Anniversary Special
Season 30 - Episode 2 - Aired Apr 1, 1993
On his 30th anniversary at the hospital, Steve feels he hasn't contributed to the hospital lately because he's now an administrator, not a doctor. Secretly, the staff plans a surprise party to show him their appreciation. Steve runs into Angie Costello, his very first patient at G.H. They reminisce (via flashbacks) to when he treated her as a teenager following a car accident that left her face horribly disfigured. Angie thanks Steve for his support years ago. Scott interviews potential surrogate mothers, but none meet his expectations. Lucy gets upset when Scott flippitantly asks Amy if she would consider the job. Bobbie breaks into Ryan's office to copy his address book. Steve catches Bobbie in the act but covers for her when Ryan comes by. G.H. staff and P.C. residents surprise Steve with the party, where he feels appreciated. Fugitives Mac and Felicia watch news coverage of the party, wishing they were home.
0 votes
Writers:
Bill Levinson

,
Carol Saraceno

,
Cynthia M. Jervey

,
Doris Silverton

,
Elizabeth F. Snyder

,
Jeanne Davis Glynn

,
Linda Campanelli

,
Linda Hamner

,
Meg Bennett

,
Michele Val Jean

,
Ralph Ellis

,
Tom Citrano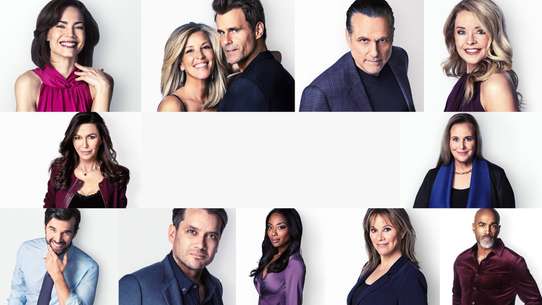 #2 - #7651
Season 30 - Episode 3 - Aired Apr 2, 1993
Jenny tells a stunned Ned she wants a divorce- but no alimony. Suspecting Ned still loves Jenny, Julia accepts a date with him. Persuaded by Dominique, Lee convinces Scott to accept Lucy as their surrogate mother and Lucy agrees to carry their child. Tracy shocks Paul with a restraining order against him, but he vows to see his son. Mac, Felicia and Sean find a list of Ryan's victims in his address book. Gail tells Sean that Ryan's fixated on blondes because of his mother and Sean uses the info to rattle Ryan. Using old tapes, Mac plans to give Ryan a telephone call from beyond the grave from his last victim Michelle.
0 votes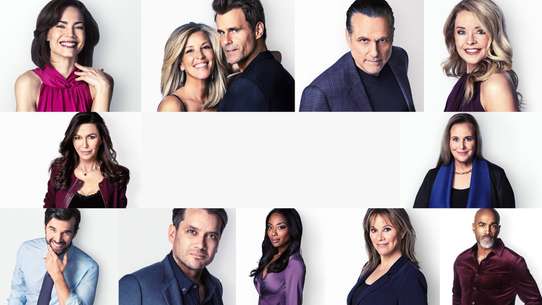 #3 - #7652
Season 30 - Episode 4 - Aired Apr 3, 1993
0 votes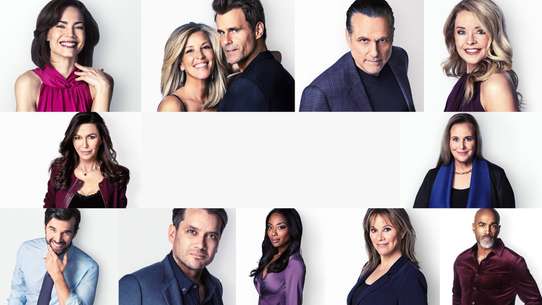 #4 - #7653
Season 30 - Episode 5 - Aired Apr 4, 1993
0 votes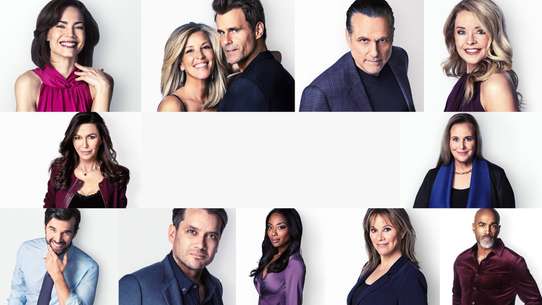 #5 - #7654
Season 30 - Episode 6 - Aired Apr 7, 1993
0 votes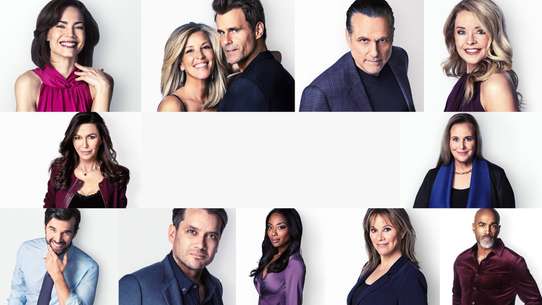 #6 - 12.16.93 - Thursday
Season 30 - Episode 7 - Aired Dec 16, 1993
0 votes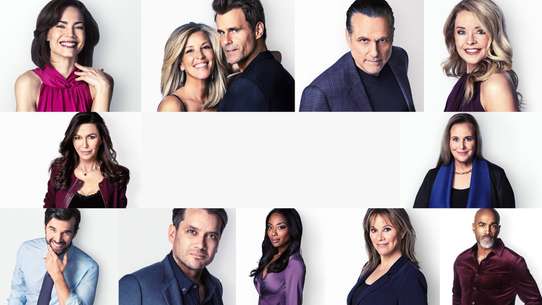 #7 - 12.17.93 - Friday
Season 30 - Episode 8 - Aired Dec 17, 1993
Kevin visits Ryan and gets him to remember some happy childhood moments. Ryan tells Kevin that after their father left with Kevin, his mother made his life miserable. Felicia tells Kevin he'll never heal Ryan, but Kevin disagrees and considers permanently moving to town. Laura's worried about Luke's mission for Frank but he asks her to trust him. Sean asks Luke to forget their troubles in Mexico years ago and offers his help with Frank, which Luke declines. Laura asks Ruby about the previous owners of the house they're buying. Ruby doesn't know them but tells her to ask around town. Lois convinces Ned to join her band for at least 3 weeks to see if he works out and she later lines up a gig. Jenny agrees to sell Felicia her share of The Outback as a surprise wedding present for Mac. Katherine gives Damian permission to vote her .5% of ELQ stock, but then learns from Ned that even .5% can be crucial in deciding a vote.
0 votes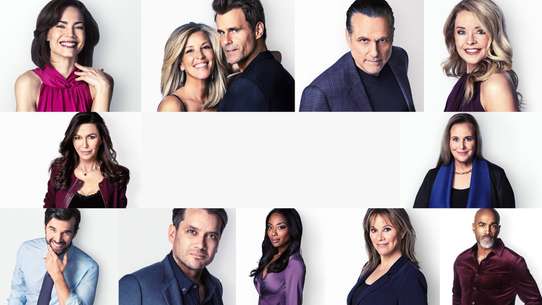 #8 - 12.20.93 - Monday
Season 30 - Episode 9 - Aired Dec 20, 1993
A.J. confesses to Alan about trying to frame Jagger with his gym key.Alan blows his stack and he and A.J. exchange hard and bitter words.Then A-J invites Karen to lunch at the PC Grill, to apologize.Tony offers Laura the pick of the furniture in his attic. Laura eagerly explores the bean-bag chairs, lava lamps, etc that make up Tony's past. Later, Simone promises to introduce Laura to May-May Ward, who formerly lived in the new Spencer manse.Scott decides to give Lucy his 3.5% of ELQ; Lucy is thrilled. Scott decides to take 'Princess Baldwin' to GH so the chief of staff can change her diapers.But Outside the brownstone, he's accosted by a couple of thugs who kidnap him and baby.Paul brainstorms with Jag and Karen about the murder allegations. Karen insists Jag would never put anyone's lights out permanently. Edward's tensed up before the ELQ board of directors meeting. Ned tries to tease him about the meeting, but Edward turns nasty and tells Ned that Tracy gave him her proxy. Ned is
0 votes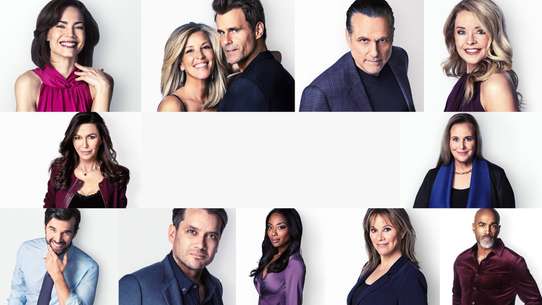 #9 - 12.21.93 - Tuesday
Season 30 - Episode 10 - Aired Dec 21, 1993
Bobbie returns to the Brownstone and finds Scott's baby's car seat and diaper bag lying on the ground. She shows them to Felicia. Felicia is too concerned think about why Scott might have left the baby's things lying on the ground.Scott is tied up in a seedy hotel room being taunted by the kidnappers.The Thugs want 100 million dollars in ransom and and work for someone who is "expanding operations in Port Charles".Felicia meets with a bank loan officer.Trying to get a loan to buy 30% of the Outback.But she has no collateral.Bobby alerts Lucy of the missing pair.Alan explains to Monica how AJ set Jagger up. Monica is outraged, but Alan seems to be touched that AJ would try to protect his dad.Both agree Jagger can't go down for Alan's mistake.Spencers are moving in and Laura is mad at Luke for some unknown reason. Laura blows out the candles on her cake and makes her wish, she stares intently at Luke, commenting that it's a wish for all of them. The Banker turns Felicia down for the loa
0 votes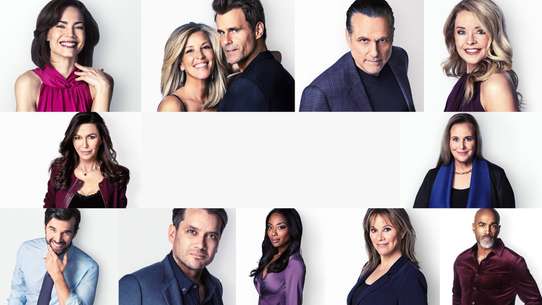 #10 - 12.22.93 - Wednesday
Season 30 - Episode 11 - Aired Dec 22, 1993
Luke & Laura argue about his dangerous mission for Frank and she fears he'll either lose his life or lose his soul. Luke insists it's the only way to get them out of danger & asks her to trust him. At the ELQ board meeting, Damian's incinerator proposal is voted down and Ned & Damian realize they need a missing Scott's votes to win. After Lucy gives Sean the ransom note, Bobbie reassures her she did the right thing. Lucy later gets a call from Scott to meet her at Dominique's grave. There, he tells her he's leaving the country with the baby, named Serena Lee Baldwin, but she can't go with them or know where they're going.
0 votes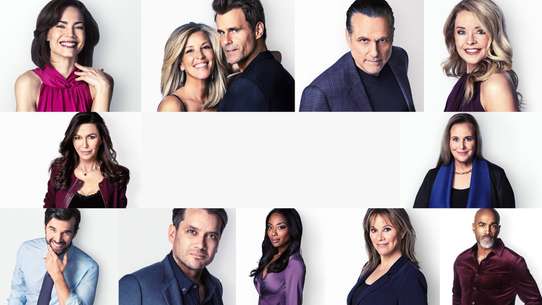 #11 - 12.23.93 - Thursday
Season 30 - Episode 12 - Aired Dec 23, 1993
Sonny, Luke and Marco plan how to illegally bring in Frank Smith's hitman into the country. A worried Laura's upset that Luke will miss Christmas with her and Lucky, but he promises he'll be back by then. Brenda, Ruby and Karen suspect Sonny as the person who framed Jagger for Ray's murder. Brenda questions Sonny, but concludes he didn't do it. Brenda, Ruby and Karen all come to the conclusion A.J. is the most likely culprit. Monica and Alan argue about A.J.'s involvement with Ray's murder. Monica want him to confess to the police, but Alan disagrees. They hurl accusations over who's to blame.
0 votes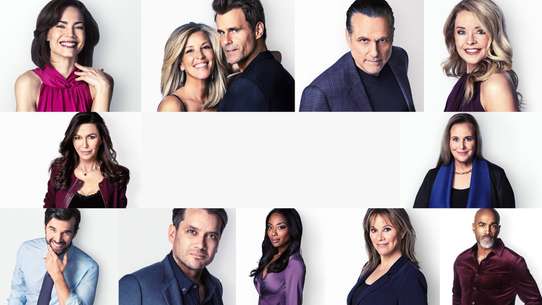 #12 - 12.24.93 - Friday
Season 30 - Episode 13 - Aired Dec 24, 1993
Mac tells Katherine the lab report reveals she's Dominique's half-sister. Katherine learsn from Lucy that Scott left the country with the baby. Damian's pleased to learn Lucy now controls Scott's ELQ shares. Lucy gets a call from Scott & learns he & Serena are safe. Luke, Sonny & Marco bring Frank's hitman into the country. Laura worries about Luke, who returns in time to celebrate Christmas with her & Lucky as promised. Kevin visits Ryan, who fakes progress, but Kevin sees through him. They realize they share identical scars on their wrists. Ryan's enraged when Kevin mentions he met Felicia, who's now engaged to Mac. Ryan tries to convince a guard he's really Kevin. Steve tells the Christmas story to the children at the hospital, then holds an orphaned baby who may have AIDS.
0 votes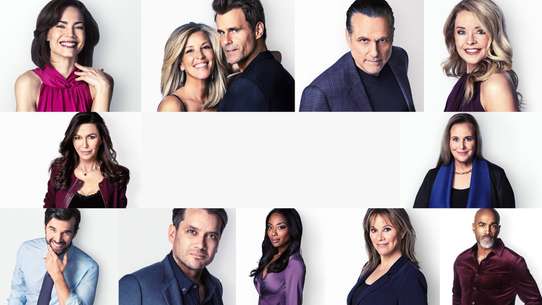 #13 - 04.22.94 - Friday
Season 31 - Episode 1 - Aired Apr 22, 1994
As Laura fakes abominal pains to her kidnappers, Luke and Foster rescue her. Luke & Laura meet with Cusack and threaten him to set up a meeting with Frank. Sonny asks Brenda the direction of their relationship and she assures him she's not playing games. They go back to Sonny's place and begin to make love, but some hoods bust in, dragging Sonny away. Simone tests an ailing Maxie, as Kevin comforts Felicia to Mac's dismay. Simone reveals Maxie's developed congestive heart failure. Steve & Audrey discuss Bradley Ward's disappearance years ago, a hot button issue, as Edward's distracted by the subject on Lila's birthday.
0 votes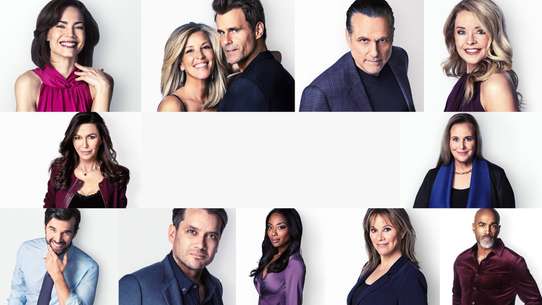 #14 - 11.07.95 - Tuesday
Season 32 - Episode 1 - Aired Nov 7, 1995
Robin encourages Sonny to go to Mary Mae's concert in Phillly because that's what Stone wants. Sonny's depressed over Stone's deteriorating condition, but Lily encourages him to keep the faith. Tom decides to protest when the hospital board votes not to fire Dorman. Tony, upset by the vote, tells Bobbie he doesn't feel their marriage counseling is working. Edward fails to convince Ned to go to Tokyo for 6 months, then tries to trick Lois into going on tour there but she tells him he can't control Ned. On Lucky & Emily's trail, Luke & Laura look for clues left behind in Chicaco, but don't find any. Laura tells Luke it's familiar being on the run, but she longs for a stable family life. En route to Albequerque, Lucky tells Emily he stayed 1 step ahead of his parents by doing the unexpected.
0 votes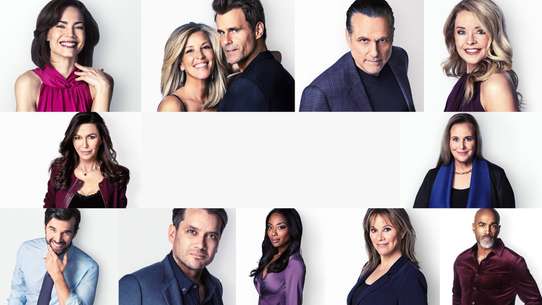 #15 - 11.13.95 - Monday
Season 32 - Episode 2 - Aired Nov 13, 1995
After Alan breaks the news that she's HIV+, Robin seeks comfort from the spirit of her late mother Anna, who consoles her with the fact that she'll live a long life & make a difference in the world. Before Mary Mae's concert, Justus punches out Tom (who's pretending to be drunk) after Tom kisses Simone in front of the Ward family. Ned & Steve berate Tom for his behavior. Ned & Lois try keeping a lonely Brenda away from Sonny. Damian thinks Lucy's hiding something because she hasn't mentioned Kevin once during their trip together. Trapped in the cave, a scared Emily faces & kills a rattlesnake, as Lucky comes to & digs her out.
0 votes
Writers:
Claire Labine

,
Judith Pinsker

,
Karen Harris

,
Mary Ryan

,
Matthew Labine

,
Meg Bennett

,
Michele Val Jean

,
Ralph Ellis

,
Stephanie Braxton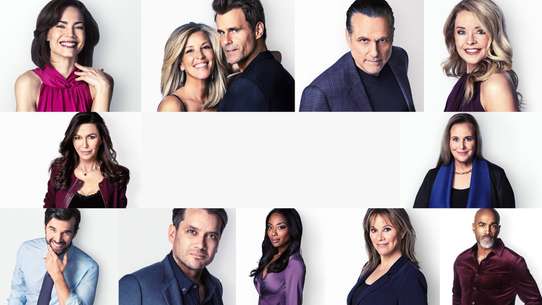 #16 - 11.22.95 - Wednesday
Season 32 - Episode 3 - Aired Nov 22, 1995
Prior to Stone's early Christmas celebration, Robin receives comfort from the spirits of her late parents. Anna advises Robin not to give up hope & Robert tells her that Mac & Luke are there for her. Mike & Sonny argue while cooking Christmas dinner. Edward blames Lois and L&B for distracting Ned, who botched a deal for ELQ. Mac urges Katherine to mend fences so she pays a compliment to Lois, who's suspicious of her motives. Luke gives Garcia info on Damian's bank accounts for further investigation. Luke then reunites with Robert's spirit, then offers support to Robin. Stone celebrates his last Christmas with loved ones.
0 votes
Writers:
Claire Labine

,
Judith Pinsker

,
Karen Harris

,
Mary Ryan

,
Matthew Labine

,
Meg Bennett

,
Michele Val Jean

,
Ralph Ellis

,
Stephanie Braxton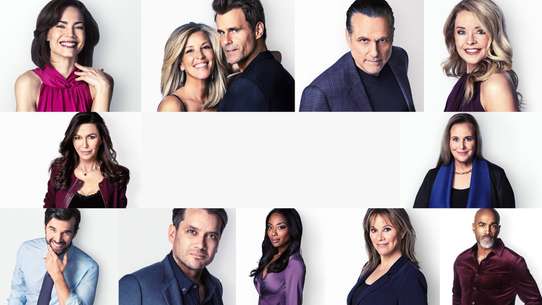 #17 - 11.28.95 - Tuesday
Season 32 - Episode 4 - Aired Nov 28, 1995
Lucky convinces Emily to stick with the Qs & she decides to let them adopt her. Em asks Bobbie if she and Alan are lovers & Bobbie tells her nothing happened & it's over. Bobbie offers her apologizes again to Monica, who isn't ready to forgive & forget. Damian tells Sonny someone is investigating their bank accounts. Damian tries mixing business with pleasure with Lucy in Buffalo, but Kevin comes to her rescue and carries her away. Luke tells a saddened Lucky that Stone is facing death gracefully. Sonny tells a dying Stone he's the brother he always wanted. Mac feels sympathy for Sonny while watching Robin sleep in Stone's arms.
0 votes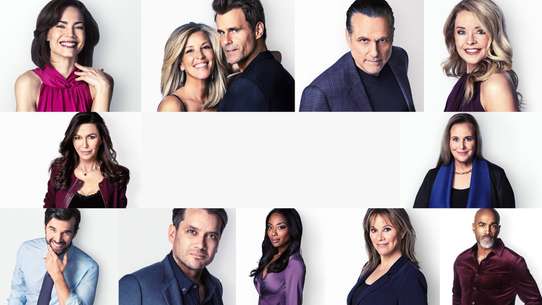 #18 - 12.07.95 - Thursday
Season 32 - Episode 5 - Aired Dec 7, 1995
Lucy's sad on Serena's 2nd birthday until she gets a surprise delivery from Scott. Lucy & Kevin discuss having children. After helping Garcia connect Damian & Sonny, Katherine fears Damian's wrath and Mac advises she go on vacation. Lois is upset to learn Ned went beind her back to bring down Sonny. Lois & Ned pay Sonny a visit and ask him to sell his L&B shares but he refuses. Realizing he's about to go down, Sonny tells Luke he needs to buy out his share of the club. Luke doesn't have enough cash so Sonny suggests he find a new partner. Tommy's worried about Tom, who claims he's okay, but Simone & Felicia aren't so convinced.
0 votes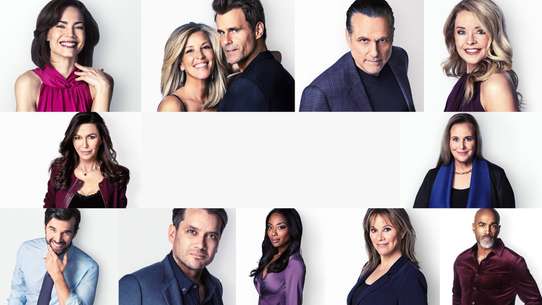 #19 - 01.04.96 - Thursday
Season 33 - Episode 1 - Aired Jan 4, 1996
Kevin & Lucy plan a Paris vacation. After reading in the paper about Damian's ties to organized crime, Lucy gets a visit from Damian. She asks him to leave and notes something final in his goodbye. Garcia tells Mac and Katherine that she should enter the witness protection program as Damian's gunning for the leak. Jason lies to Robin about how Jason's accident occured, then confides the truth in Kevin, but rejects his suggestion to enter rehab. Damian follows Robin as she collects Katherine's clothes. Tom and Felicia make plans to go sledding with their kids. Ned implores Jason to live, but Jason's monitor goes off.
0 votes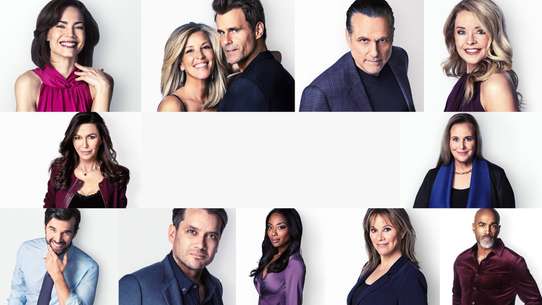 #20 - 01.05.96 - Friday
Season 33 - Episode 2 - Aired Jan 5, 1996
Tony tells Ned that Jason went into neurogenic shock & there's a slim chance he'll make a full recovery. Ned berates AJ for confiding in Kevin about the accident. Jason finally opens his eyes. Robin tells Brenda about Jason's accident & also that she knows about Sonny's engagement. Brenda tells Robin that Sonny still loves her & must have made a deal with Lily's dad. Sonny gives Lily an engagement ring & they make love. Damian surveys Dorman's lakehouse. Mac plans to go to Miami with Karen. Katherine goes to the Outback after a noise frightens her. Lucy sees her arrive, but doesn't see Damian chloroform & abduct her.
0 votes
Writers:
Claire Labine

,
Elizabeth Korte

,
Judith Pinsker

,
Karen Harris

,
Mary Ryan

,
Matthew Labine

,
Meg Bennett

,
Michele Val Jean

,
Ralph Ellis

,
Stephanie Braxton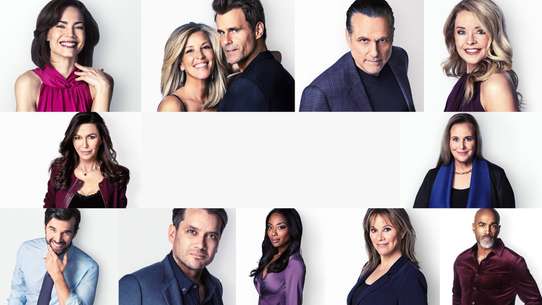 #21 - 01.12.96 - Friday
Season 33 - Episode 3 - Aired Jan 12, 1996
Jason opens his eyes again in front of AJ & has an involuntary movement. Brenda unknowingly makes a guilty AJ feel even worse when she talks about Ned's guilt over causing the accident. Encouraged by Jason's recovery, Lila plans a party to celebrate Justus & Simone's wedding & Emily's birthday. Lucky tells Luke he needs money because he lost it gambling, but loses even more money while gambling on credit. Justus tells Luke the city council asked for his resignation. Ned learns Lois's plane went down in Brazil. Garcia arrives at G.H. with a warrant for Damian's blood, then later arrests Katherine for his murder.
0 votes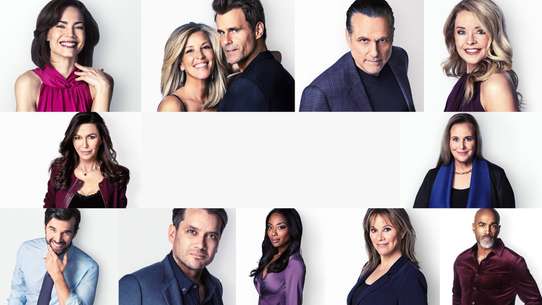 #22 - 01.17.96 - Wednesday
Season 33 - Episode 4 - Aired Jan 17, 1996
After accidentally burning Lily's wedding dress, Brenda is forced by Ruby to tell Sonny & Lily what happened, however, they accuse her of deliberately starting the blaze and tell her to stay out of their lives. The Qs hold a party to celebrate Emily's birthday and Justus & Simone's upcoming wedding. Felicia questions party guests about Katherine's alibi to no avail. Lucky plays poker with Edward and wins. Katherine tells Mac she's thinking of jumping bail and later, Katherine, Mac & Felicia discuss holes in the police's timeline. After their party, a sobbing Justus calls Simone with some sombering news.
0 votes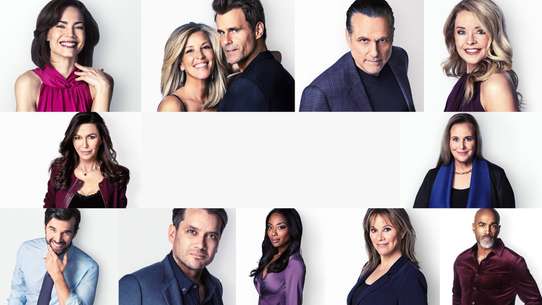 #23 - 01.18.96 - Thursday
Season 33 - Episode 5 - Aired Jan 18, 1996
Mac, Katherine, Felicia & Det. Napoli go to Damian's lakehouse to look for clues to Katherine's innocence but being there freaks Katherine out. Lois returns home to Ned and learns Mary Mae passed away. Justus recounts to Luke, Simone & Keesha how he found Mary Mae dead. Justus & Simone postpone their wedding. Upset over Mary Mae, Edward tells Ned & Lois he loved her & then remembers her torch singing days. Brenda tells Mike she accidentally burned Lily's wedding dress. Mike advises her to accept the fact that Sonny's getting married. Sonny & Lily find her burnt dress but vow not to let Brenda upset their wedding.
0 votes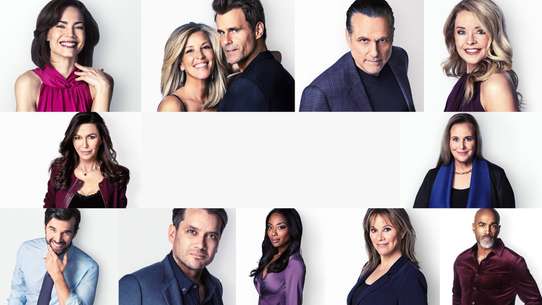 #24 - 01.19.96 - Friday
Season 33 - Episode 6 - Aired Jan 19, 1996
Simone tells Tom and Felicia that Tommy wrongly assumes that because Simone and Justus have postponed their wedding because of Mary Mae's death, the wedding has been canceled. Tom agrees to set Tommy straight. A hospitalized Jason squeezes Robin's hand and then verbally but weakly responds to Alan. Ned suggest Lois book the Idle Rich in Port Charles. She's worried that Edward might sue, but Ned disagrees. Lucy lets Mac and Katherine know she saw Katherine the night of Damian's "death," thus provding Katherine with an alibi. Port Charles residents remember the life of Mary Mae Ward at her memorial service.
0 votes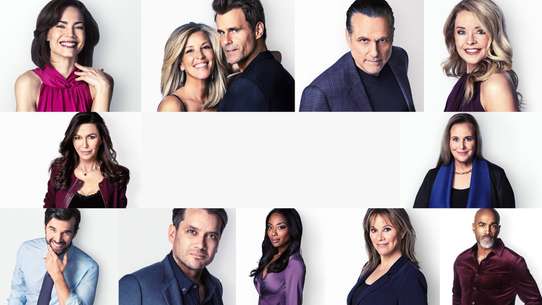 #25 - 01.22.96 - Monday
Season 33 - Episode 7 - Aired Jan 22, 1996
Lois, Brenda and Ned plan to get Edward's goat by having "Eddie" perform at the Outback without Edward's approval. Keesha's father David wants her to move back to Philadelphia, but she refuses. Justus promises to look out for her. Alan tells Jason about the accident, but Jason doesn't remember him. A.J.'s convinced Jason will remember Keesha, but he doesn't remember her either. Tom daydreams about Felicia. Lucy tells Mac and Katherine how she saw Katherine the night Damien "died." Realizing Lucy has invalidated the police's timeline, Mac tells Justus, who calls the D.A. about the new witness.
0 votes