The Best Episodes of Family Ties
In this family sitcom, former 1960s flower children Steven and Elyse Keaton raise their four kids Alex, Mallory, Jennifer, and Andrew, who was born in 1985. The show revealed the changing values during the Reagan era as the 1960s hippie parents clashed with their 1980's conservative son, Alex. The show also tackled a number of serious issues ranging from suicide to racism to drug dependency.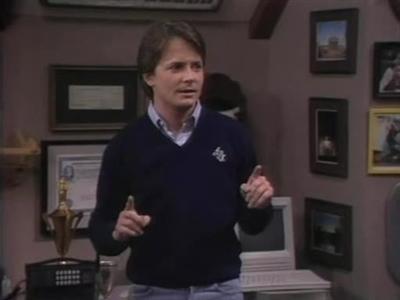 #1 - Alex Doesn't Live Here Anymore (1)
Season 7 - Episode 25
When Alex lands his dream job in New York, everyone's delighted for him, except Elyse. As Steven helps Andy rehearse for his school play on dental hygiene, Alex bursts into the Keaton kitchen with a rousing chorus of ""New York, New York"", and the news that he's been hired by one of Wall Street's biggest investment firms. The family is thrilled, but Elyse is somewhat taken aback when she learns that Alex is expected to move immediately. While everyone pitches in to help Alex get ready, Elyse becomes miffed over a family photo that he packed without her permission and a palpable tension begins to develop between them. In the course of packing, Alex battles wits with Jennifer, accepts fashion tips from Mallory, receives fatherly advice from Steven and shares some final moments with Nick, Skippy and Lauren. All the while, Elyse continues to withdraw from him. She becomes even more upset when the family plans to go out to dinner together and Alex begs off, claiming he is just too busy to sp
8 votes
Watch on Amazon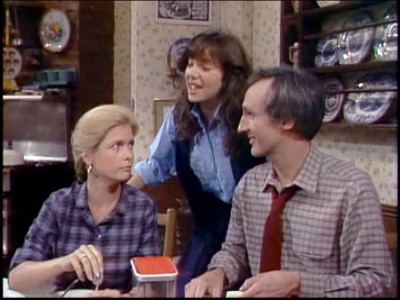 #2 - Pilot
Season 1 - Episode 1
The smitten Alex is thrilled at the thought of escorting pretty, budding socialite Kimberly Blanton to her country club's dance, but Steven and Elyse are appalled that their son would set foot in a restricted club and agonize over whether to impose their values on him. Kimberly's status-conscience, snobbish ways were immediately apparent when she had dinner with the Keatons. Alex is intent on impressing her with fabricated tales of his family's heritage and wealth. Alex's ""I'm not out to change the world"" attitude clashed with that of his parents, who retain the ideals of the Woodstock generation. On the night of the dance, Steven shows up at the Carleton Country Club in an effort to persuade the horrified Alex to come home. Later, when father and son air their feelings at home, each is able to understand, if not accept, the other's point of view.
89 votes
Watch on Amazon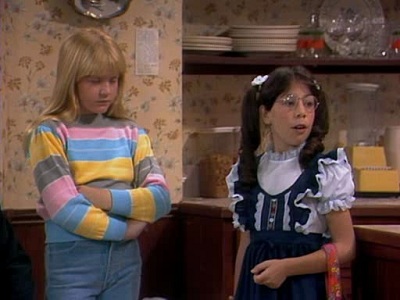 #3 - Batter Up
Season 2 - Episode 8
Steven and Elyse worry that Alex, who is the new coach of Jennifer's softball team, is pushing the girls too hard when Jennifer fails to jog all the way home he orders her to do 20 extra pushups. Alex takes his coaching duties seriously and his players are leaving the team in droves. Two days before the championship game they don't even have enough players to qualify as a team unless Alex can convince Jennifer to persuade Skippy's klutzy sister Arlene to join the team. Arlene is happier making dresses for her turtles, but desperately wants Jennifer's friendship and agrees to play ball with some disastrous consequences.
6 votes
Watch on Amazon