The BEST Episodes of Extreme Engineering
Every episode ever - ranked by fan votes!
Each episode of Extreme Engineering discussed some major construction project, some of them are projects that have already been completed like Honk Kong's airport. Others talked abount projects that are currently under construction like Tuneling Under the Alps. And some episodes talked about more futuristic projects that may never be done like the Transatlantic Tunnel. Most episodes finished by examining some sort of disaster scenario which could threaten or ruin the project that was being examined.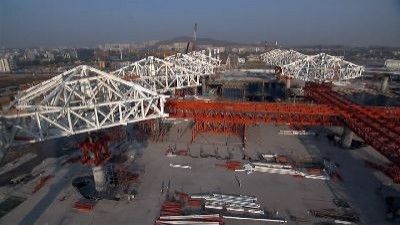 #1 - Building Mumbai's Modern Airport
Season 9 - Episode 7
The $2 billion Mumbai Airport Expansion project is one of India's most ambitious undertakings ever. If they succeed, it could completely change the way airports are designed.
1 votes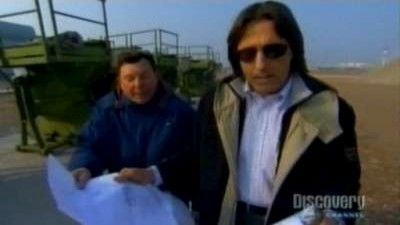 #2 - Venice Flood Gates
Season 2 - Episode 2
Venice floodgates Fact file When built: Started 2003, completion due 2010 Height: 30m Weight: 300 tons each Timescale: Seven years Construction material: Steel Number of barriers: 79 Capacity: Stop tides of up to 2m In 1900, St. Mark's Square in Venice flooded about 10 times a year. Now water covers it 100 times a year. Global warming is causing sea levels around the world to rise and environmental experts believe Venice may well go the same way as Atlantis. In September 2003, work began to prevent the city's 45km of canals from cannibalising its ancient architecture. Phase one saw dredging machines begin to remove 3.8 million cubic metres of clay from the lagoon bed at the mouth of its three inlets. This is being replaced with 9m tons of rock and concrete to provide a sturdy foundation to fix the 79 steel floodgates. Each is bigger than a football field and weighs over 300 tons. When not in use, the gates will lie flat against the lagoon floor. At the threat of a high tide, hydraulic valves can be opened at the flick of a switch allowing the gates to pivot into position. At a cost of $3 billion, the project isn't exactly cheap. But then, it's less than the estimated losses during Venice's worst ever flood in 1966.
3 votes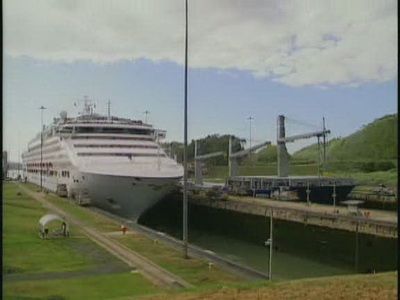 #3 - Widening the Panama Canal
Season 1 - Episode 10
A documentary looking at plans to update the Panama Canal. This magnificent waterway cuts through 50 miles of tropical jungle, allowing ships to travel easily from the Atlantic to the Pacific. However, time has passed this engineering marvel by - many modern supercargo ships are three times the size the canal can safely accommodate, so plans are in motion to widen the structure. The project faces all manner of environmental challenges, as well as leaving the canal closed to…
7 votes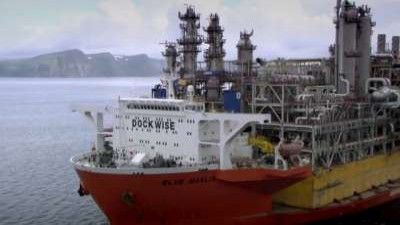 #4 - The Snohvit Arctic Gas Processing Platform
Season 3 - Episode 1
Europe's first liquefied natural gas plant sits on a floating platform. The platform was transported by ship from southern Spain to the coast of Norway.
3 votes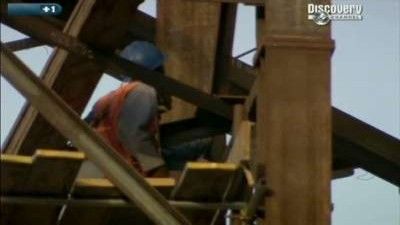 #5 - Dubai's Ski Resort
Season 3 - Episode 6
How do you make your mall stand out? By building one of the world's largest indoor ski resorts--in the deserts of Dubai! Ski Dubai features snow-making machines and slopes ranging in difficulty from easy to "black diamond."
2 votes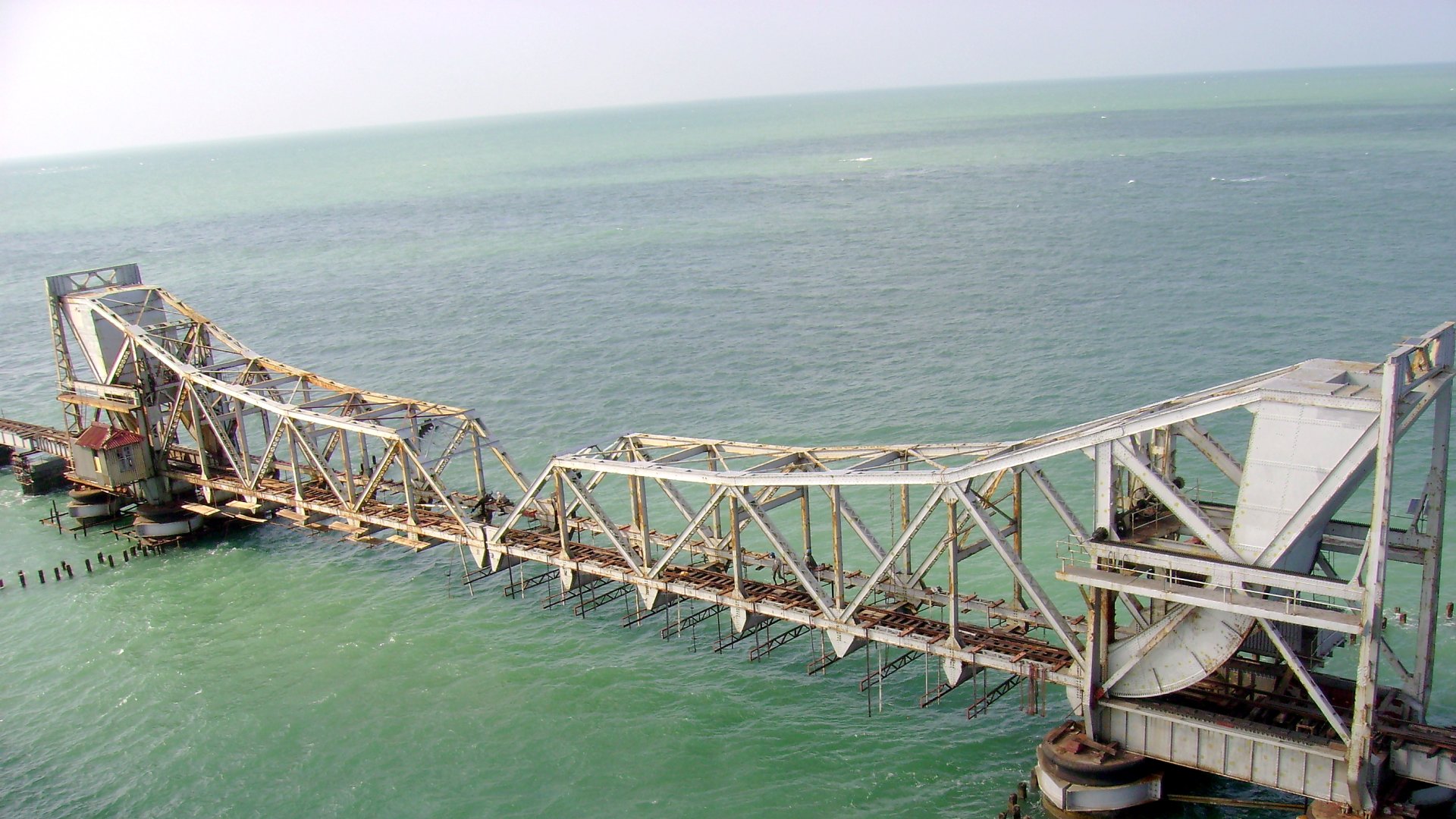 #6 - South Ferry Subway Station
Season 5 - Episode 1
The South Ferry Terminal subway station is the first new subway station in New York City since the early 1900s.
1 votes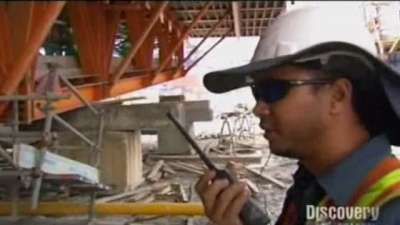 #7 - Stonecutters Bridge: Hong Kong
Season 5 - Episode 4
Suspended above one of the world's busiest waterways, the Stonecutters Bridge in Hong Kong will set a new record for the longest cable-stayed span, over a kilometer in length.
1 votes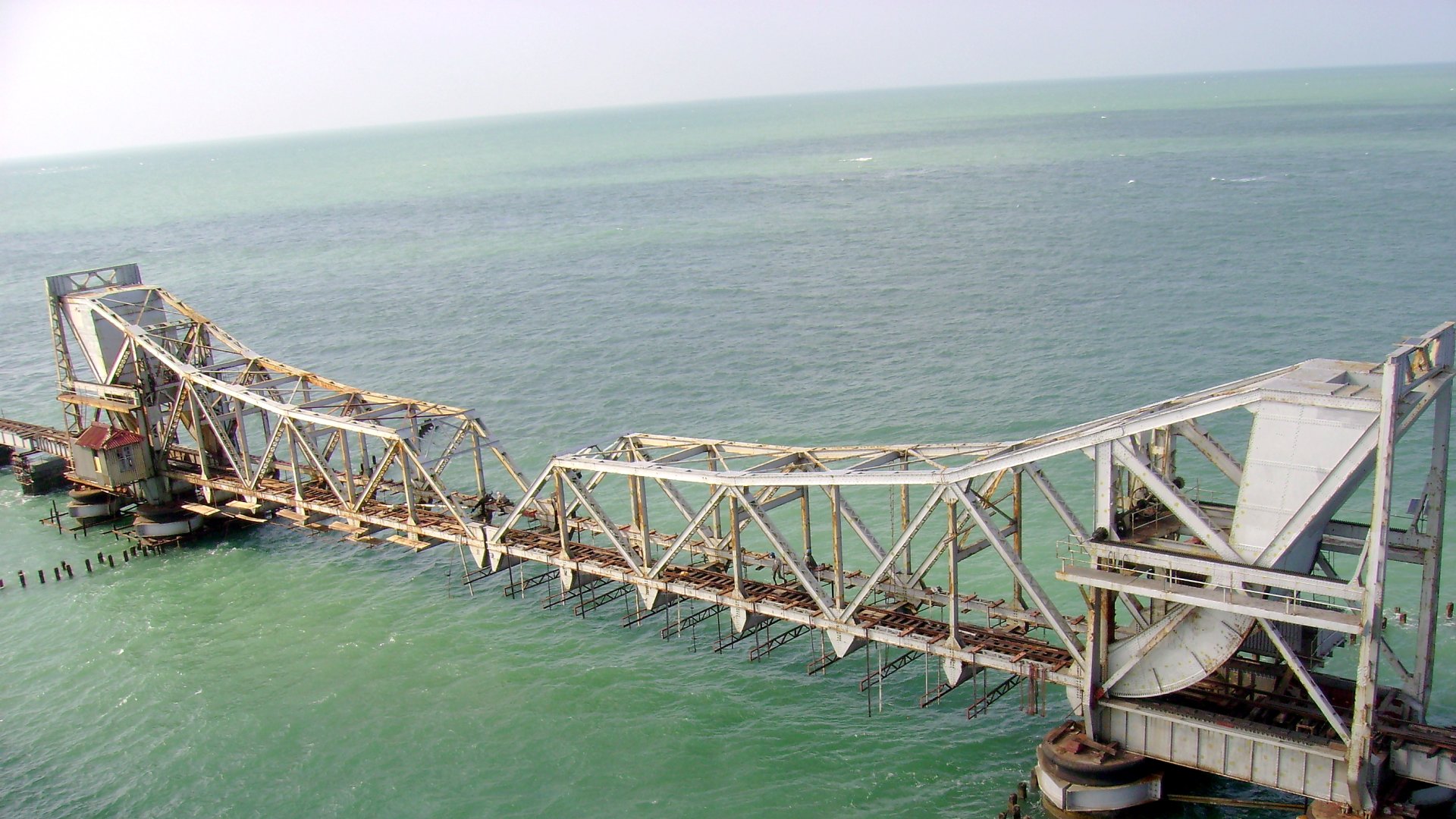 #8 - Singapore Sky Park
Season 8 - Episode 1
Singapore's Skypark will hang 650 feet in the air on top of 3 skyscrapers.
1 votes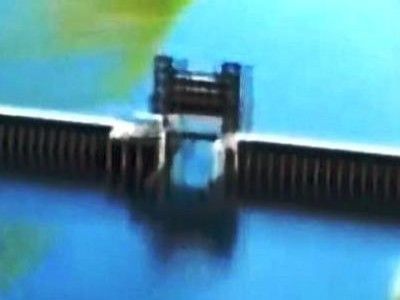 #9 - New Orleans Surge Barrier
Season 8 - Episode 4
In an attempt to save the city from another disaster, New Orleans is building the world's strongest hurricane protection system, including the largest storm surge barrier ever built and radical hurricane resistant homes.
1 votes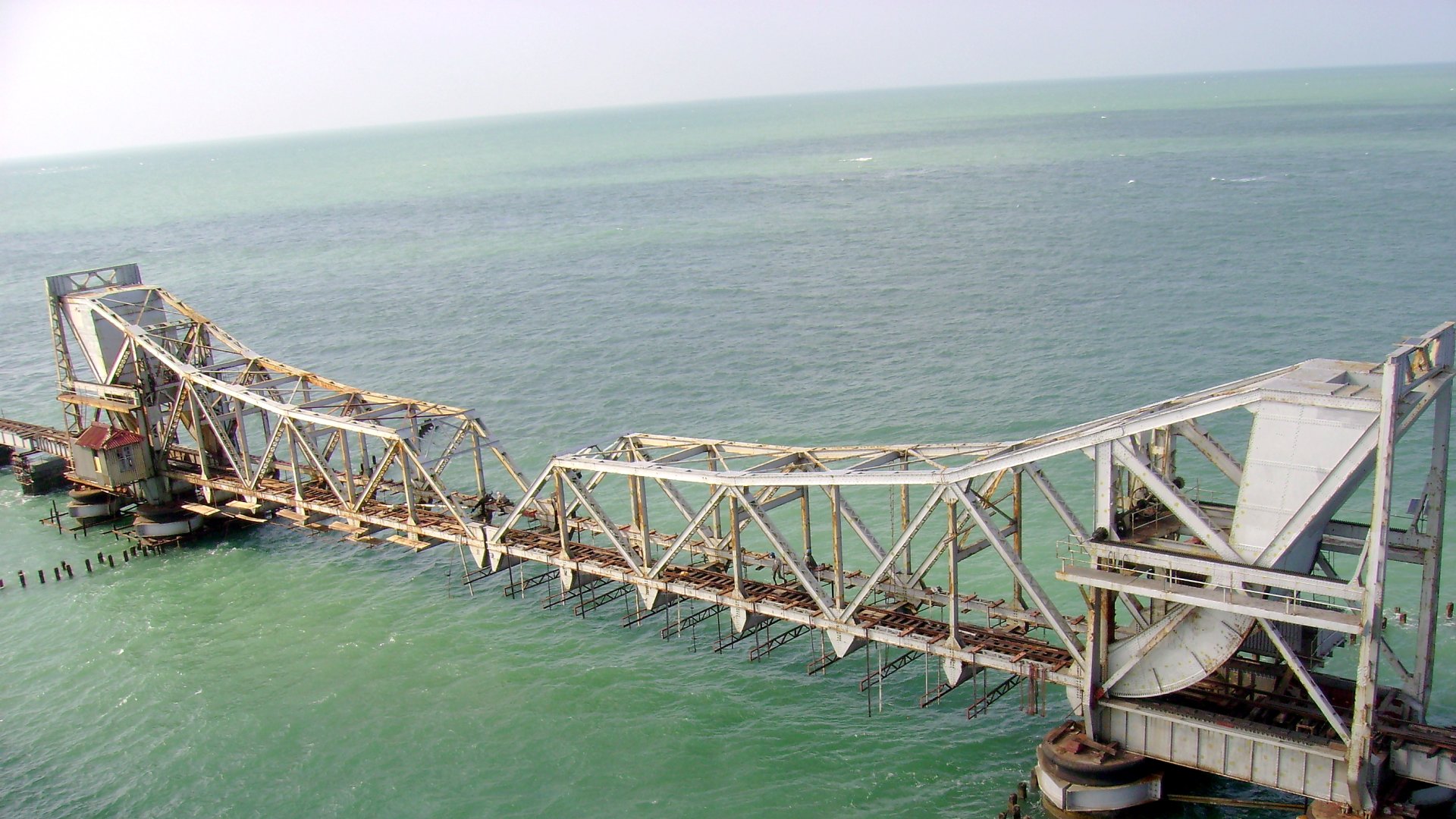 #10 - South Africa's Mponeng Gold Mine
Season 8 - Episode 5
Travel to the deepest place on Earth, Johannesburg, South Africa's Mponeng Gold Mine.
1 votes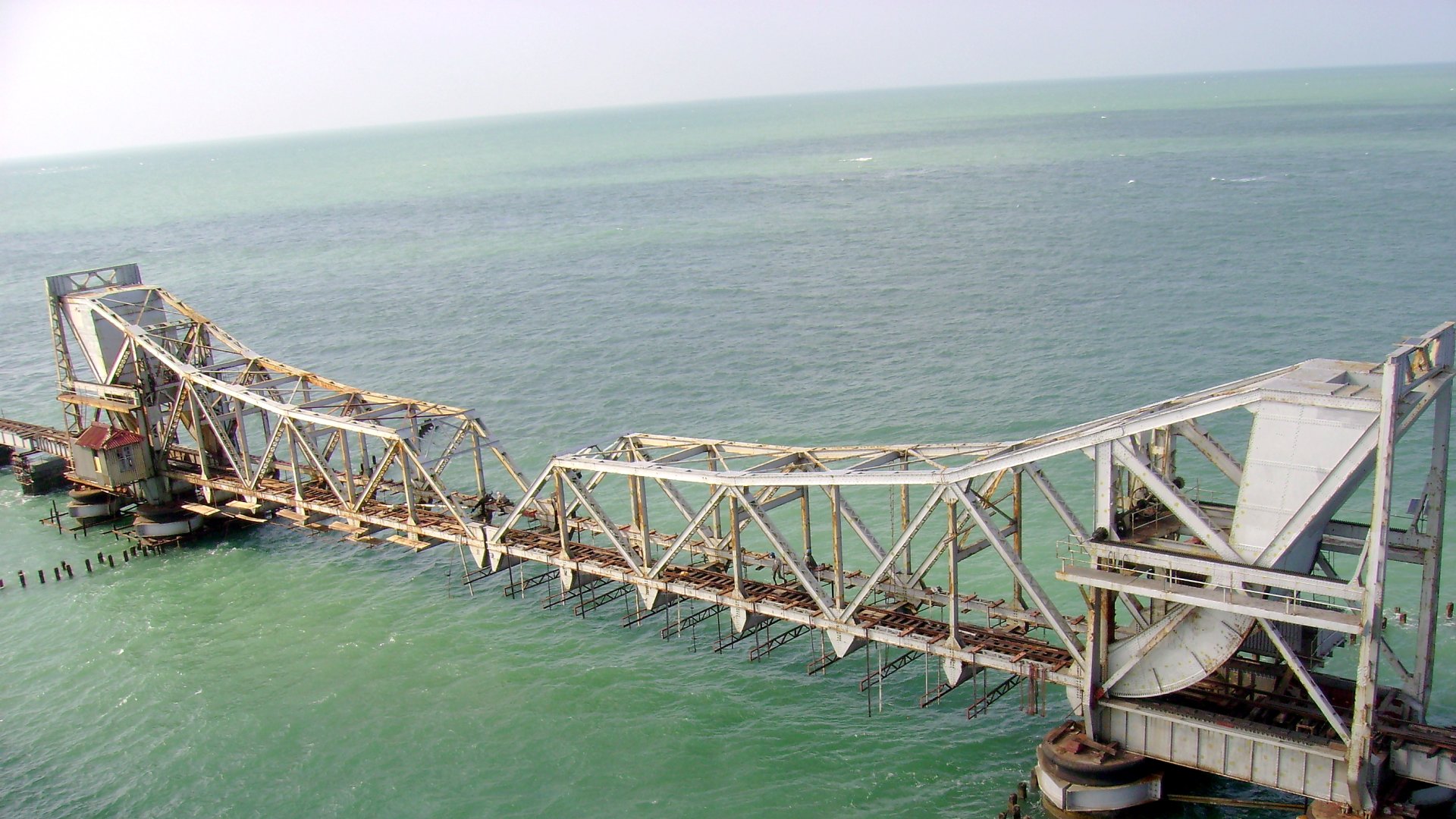 #11 - Rebuilding New York City's Subway
Season 9 - Episode 1
Danny takes us to New York City, where the largest public works project in the country is happening: a $15 billion expansion of the NYC transit system. He heads 150 feet underground to find out what can be done without shutting down the city above.
1 votes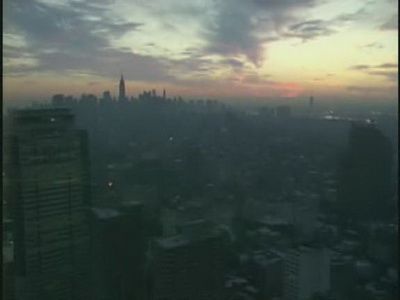 #12 - Subways in America
Season 1 - Episode 2
This episode explores the current New York City subway and the plans for renovation. Also the World Trade Center Station post 9/11 and its hasty repair.
21 votes
Writers:
Ed Fields, Alan Lindgren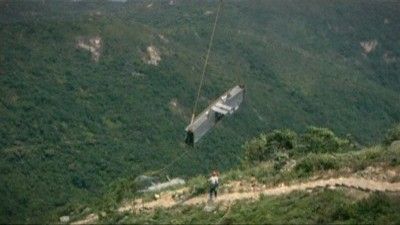 #13 - Hong Kong's Cable Car
Season 3 - Episode 3
Engineers are building the Ngong Ping 360, the world's longest detachable cable car system, on Hong Kong's mountainous Lantau Island, spanning the South China Sea.
7 votes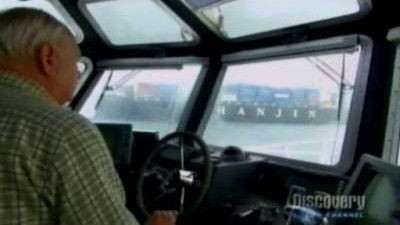 #14 - Container Ships
Season 2 - Episode 3
Covers the docking of a container ship at Long Beach (California) and the operation of the water front docks, where several thousand containers need to be unloaded and loaded in 48 hours. Also covered is the building of the Adrian Maersk, the world's largest container ship. While the scale of these gigantic ships has to be seen to be believed, the construction must be precise to millimeters.
3 votes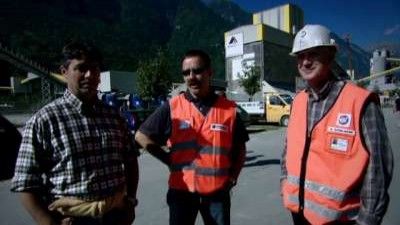 #15 - Gotthard Tunnel
Season 3 - Episode 5
The Gotthard Base Tunnel underneath the Swiss Alps will be the world's longest rail tunnel upon completion in 2015.
3 votes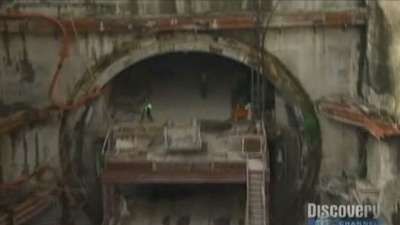 #16 - Kuala Lumpur Mega Tunnel
Season 4 - Episode 2
A 3-mile toll road is built on a 20-foot-high storm drain in Kuala Lumpur.
3 votes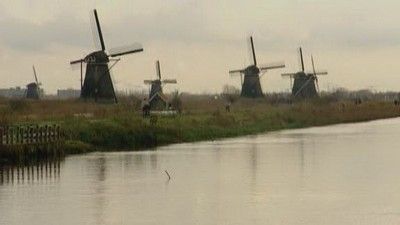 #17 - Holland's Barriers to the Sea
Season 1 - Episode 8
Dutch engineers must overcome rising waters in the North Sea to protect their land.
6 votes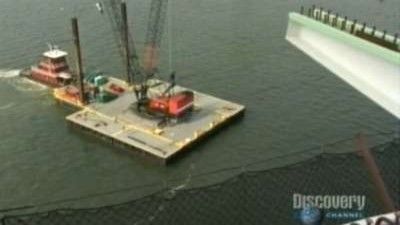 #18 - Cooper River Bridge
Season 2 - Episode 7
Connecting the bustling port city of Charleston and Mount Pleasant in South Carolina, the Cooper River Bridge will be the longest cable-stay bridge in America. Spanning 490 metres across a busy shipping lane, the bridge has to be built of sturdy stuff. But the biggest threat to its survival is nature. Not only is the structure standing on one of the most seismic spots on the East Coast, it also faces the frequent threat of 300kmph hurricanes. The engineers faced a very tall order – especially with a relatively low budget of $531million. The mainline structure will accommodate eight 4m-wide lanes of traffic, separated by a central barrier. The road deck itself is suspended 54m above sea level by 128 individual cables, strung in parallel from the diamond-shaped support towers. Cable-stayed bridges consist of one or more pillars located in the middle of the span, with cables supporting the roadbed. In this case, each cable is capable of holding 500 tons. To protect the cables from changing weather conditions and moisture they're enclosed in high-density polymer pipes. Rock barrier islands have been built up around the support towers to prevent ships from careering into the bridge. Plastic hinge zones are being built into towers to allow flexibility during an 8.0 magnitude earthquake. In addition, a damping system has been developed to ensure the structure can withstand hurricane-force wind. The Cooper River Bridge is designed to remain in operation for the next 100 years.
4 votes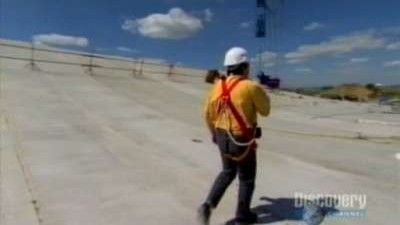 #19 - Millau Viaduct
Season 2 - Episode 8
This episode examines the quest to build the world's highest bridge as part of a major highway connecting Paris with Italy and Spain.
4 votes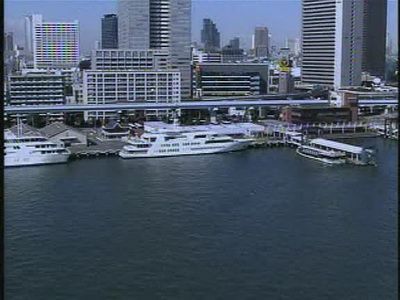 #20 - Tokyo's Sky City
Season 1 - Episode 1
It examines the concept of constructing a giant tower in Japan that wouldn't be a just a building, but a public city in the sky. At the end it talks about what a fire in the building would be like and how the fire department would handle it.
25 votes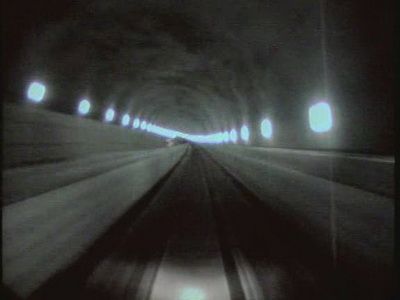 #21 - Transatlantic Tunnel
Season 1 - Episode 3
The concept of building a tunnel across the Atlantic Ocean is talked about. It talks about the problems involved, and how it might someday be possible. At the end it examines the concept of a submarine hitting the tunnel, and how hopefully this wouldn't ruin it.
11 votes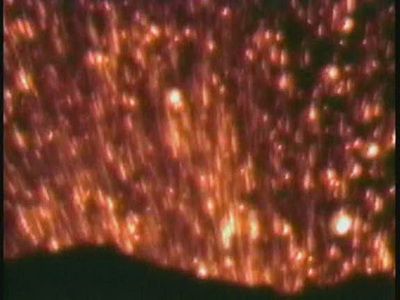 #22 - Bridging the Bering Strait
Season 1 - Episode 5
Imagine driving across a bridge near the North Pole, or going from New York to London in just an hour through a tunnel under the Atlantic Ocean. These are just some of the awe-inspiring projects of today's builders and engineers. Jaw-dropping computer animation illustrates the largest, most outrageous projects ever conceived. As students learn about stretching the boundaries of modern engineering, they also gain understanding of the technological design process and come to understand how physics and chemistry are utilized to solve modern human engineering challenges.
10 votes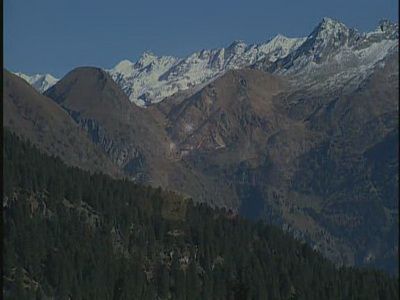 #23 - Tunneling Under the Alps
Season 1 - Episode 6
A tunnel over 35 miles long is to be dug under the Swiss Alps to redirect Europe's traffic. This $7 billion project will take 6 years to complete with man and machine fighting the mountains 24/7.
7 votes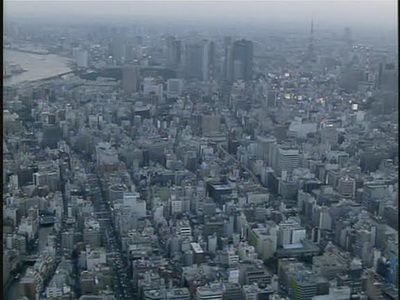 #24 - City in a Pyramid
Season 1 - Episode 4
This episode features Shimizu's Pyramid City, which would include dozens of 100-story skyscrapers with more than a million workers as part of a giant pyramid on the sea to provide more living space in Japan. Concepts such as construction robots, electricity issues, and building materials are examined. The pyramid could withstand a tidal wave, and perhaps protect the city as well.
10 votes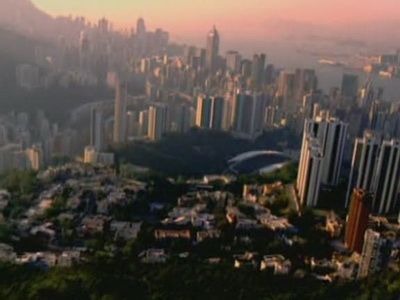 #25 - Building Hong Kong's Airport
Season 1 - Episode 7
Hong Kong has outgrown its small airport and quickly needed a new one in order to maintain its high traffic flow. The only place to put this new world class airport... 16 miles out in the ocean. This would require 22 miles of new super highway. It was predicted to take decades, but engineers were only given 7 years to build it.
7 votes
Writers:
Ed Fields, Alan Lindgren