The WORST Episodes of Ever After High
Every episode ever - ranked by fan votes!
Last Updated: Sep 18, 2021
Welcome to Ever After High, the legendary boarding school where the teenage sons and daughters of famous fairytales learn to relive their parents' classic stories. But you can never judge a book by its cover. While the school Royals embrace their pre-written Happily Ever Afters, some of the other students want to rewrite their destinies. Will these Rebels flip the script?
Watch Now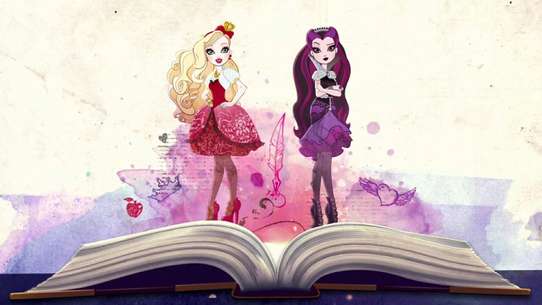 #1 - Tri-Castle-On
Season 3 - Episode 22 - Aired Dec 25, 2015
It'll take a marathon of a miracle for Apple and Raven get back to the Legacy Orchard in time to plant their class's yearbook tree seed.
0 votes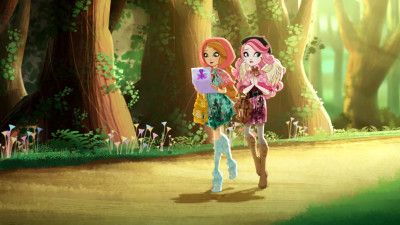 #2 - Through the Woods
Season 3 - Episode 6 - Aired May 8, 2015
When she's not invited to the Blue Moon Forest Fest, Faybelle sends Cupid, Ashlynn, Blondie and Poppy in the wrong direction to the party.
12 votes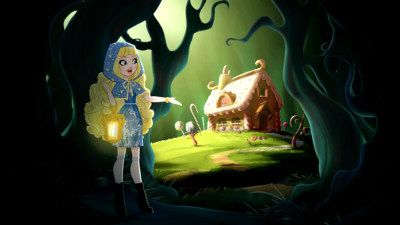 #3 - Baking and Entering
Season 3 - Episode 7 - Aired May 22, 2015
Hungry from their journey into the Dark Forest, the girls stop at a gingerbread house, Miss Muffet's Frozen Yogurt Bar and the home of the three bears in search of a spellbinding snack.
13 votes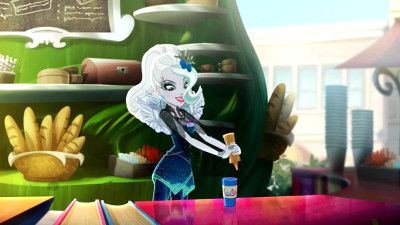 #4 - An Hexclusive Invitation
Season 3 - Episode 3 - Aired Mar 27, 2015
When Ashlynn receives a spellbinding invitation to the Blue Moon Forest Fest, Ever After High's newest villain, Faybelle Thorn, starts to brew up trouble.
12 votes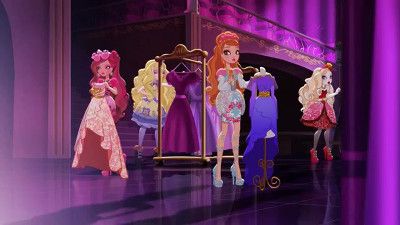 #5 - Ashlynn's Fashion Frolic
Season 3 - Episode 2 - Aired Mar 13, 2015
Ashlynn Ella's evil stepsisters try to steal the spotlight at her spelltacular fashion show, but when the clock strikes 12, they find out what it's like in their stepsister's shoes.
17 votes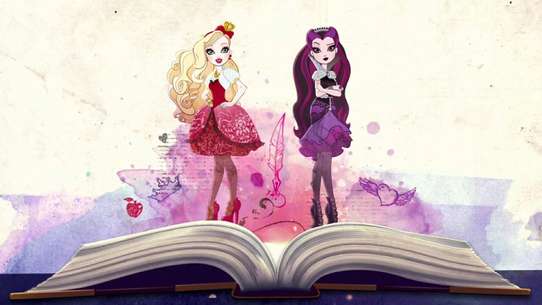 #6 - Sugar Coated
Season 3 - Episode 13 - Aired Sep 4, 2015
Raven sends Maddie's cooking class into total chaos after her spell to save the bake sale goes awry.
8 votes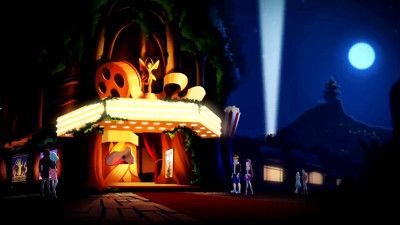 #7 - Date Night
Season 3 - Episode 8 - Aired Jun 5, 2015
Raven and Dexter overcome their wicked nerves to enjoy an enchanting first date at multi-hex theater.
15 votes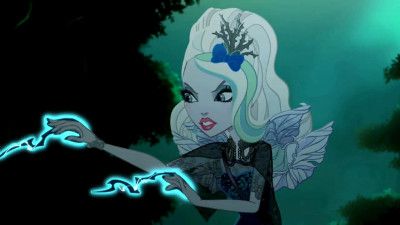 #8 - Faybelle's Choice
Season 3 - Episode 11 - Aired Jul 17, 2015
Will this story end happily ever after when Faybelle admits her wicked scheme and tries to rescue the girls in the Dark Forest?
9 votes
#9 - A Tale of Two Parties
Season 4 - Episode 3 - Aired May 6, 2016
Ashlynn and Holly attempt a daring costume change in an effort to attend two theme parties on the same night and avoid Faybelle's wicked curse.
4 votes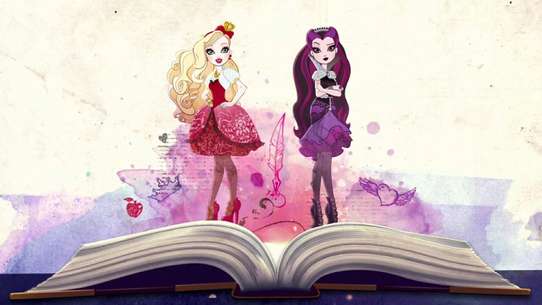 #10 - Croquet-Tastrophe!
Season 3 - Episode 18 - Aired Nov 13, 2015
Lizzie proposes that Apple and Raven settle their dispute over the yearbook with a croquet match.
6 votes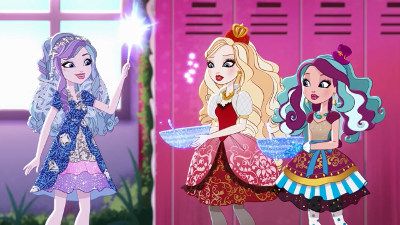 #11 - Wish List
Season 4 - Episode 2 - Aired Apr 22, 2016
Can Farrah Goodfairy's friends band together to help make her Happily Ever After wish come true before the clock strikes noon?
6 votes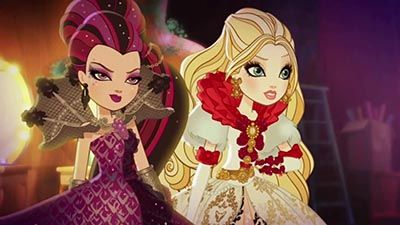 #12 - Thronecoming
Season 2 - Episode 21 - Aired Nov 7, 2014
When Raven is tricked to sign the Storybook of Legends, the girls find out that the Storybook of Legends is a fake, thanks to Cedar. The girls must find the real book through Headmaster Milton Grimm's forgotten brother, Giles, but instead seek out the spell to break the Riddlish curse placed on him. On the other hand, Briar learns that her destiny might not be as perfect as she thinks, and finds the Storybook of Legends under her room floor. Frightened and confused, she dumps it down the Well of Wonder, where it ends up in Wonderland. Things are about to get topsy-turvy now...
8 votes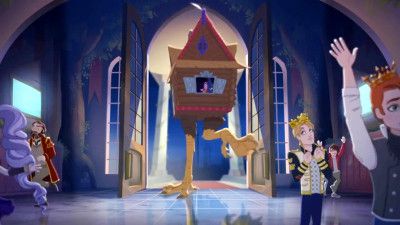 #13 - Driving Me Cuckoo
Season 3 - Episode 9 - Aired Jun 19, 2015
Raven takes Baba Yaga's office for a spin to help save her friends in the Dark Forest.
11 votes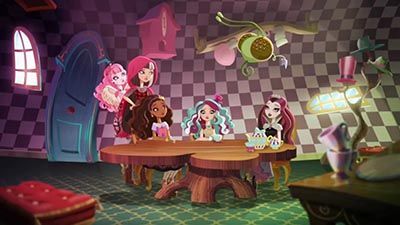 #14 - Once Upon a Table
Season 2 - Episode 10 - Aired May 13, 2014
Maddie and her friends try to tone down the wonder of her family tea shop before Blondie Lockes arrives to film a review. They soon discover the shop is tea-riffic just the way it is.
13 votes
#15 - Ginger in the BreadHOUSE
Season 3 - Episode 1 - Aired Jan 5, 2015
Ginger Breadhouse gets a little help from Raven Queen when she tries to prove to everyone that she just wants to bake spellbinding treats, not follow her story.
18 votes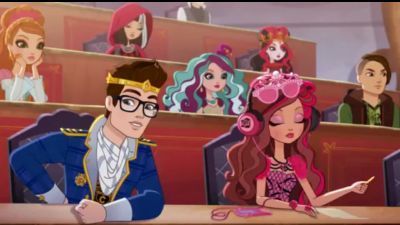 #16 - Catching Raven
Season 1 - Episode 8 - Aired Oct 29, 2013
With a little help from C.A. Cupid, Prince Dexter Charming tries to charm Raven Queen into going wtih him to a page-ripping party.
19 votes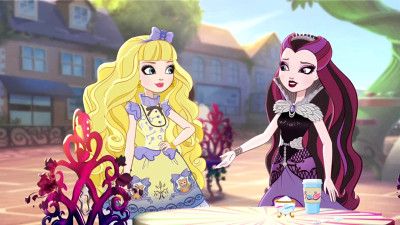 #17 - Just Sweet
Season 3 - Episode 5 - Aired Apr 24, 2015
Before heading to the multi-hex for their first date, Raven seeks advice from Blondie on how to calm her pre-first-date jitters.
13 votes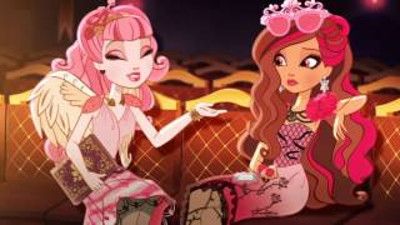 #18 - True Hearts Day - Part 1
Season 2 - Episode 2 - Aired Jan 21, 2014
Spring is in the air at Ever After High, and following their true heart's desires is the only thing on students' minds. Or it was, until C.A. Cupid came across The History of True Hearts Day book and rallied the students to spellebrate the long-lost True Hearts Day holiday.
16 votes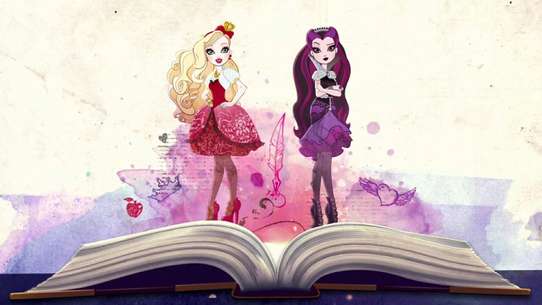 #19 - Save Me Darling
Season 3 - Episode 19 - Aired Nov 27, 2015
Darling Charming uncovers her heroic side after a wild dragon sets his sights on her friends forever after.
4 votes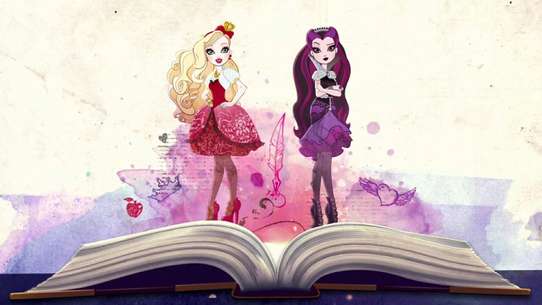 #20 - There's No Business Like Snow Business
Season 4 - Episode 8 - Aired Sep 23, 2016
A behind-the-scenes tour of a winter wonderland has Maddie and Apple in snow much trouble that they must turn to the princess of winter to help save the day.
3 votes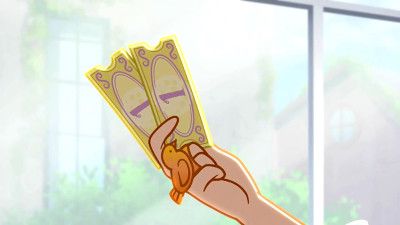 #21 - Chosen with Care
Season 3 - Episode 4 - Aired Apr 10, 2015
When Dexter asks Raven on a date, Ashlynn tries to cheer up Cupid by offering to bring her to the exclusive Blue Moon Forest Fest.
15 votes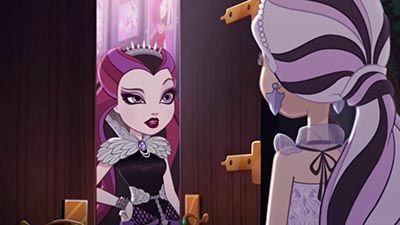 #22 - Duchess Swan's Lake
Season 2 - Episode 18 - Aired Sep 2, 2014
Duchess Swan enlists the help of Ashlynn Ella and Hunter Huntsman to save her beloved Enchanted Lake from pollution.
11 votes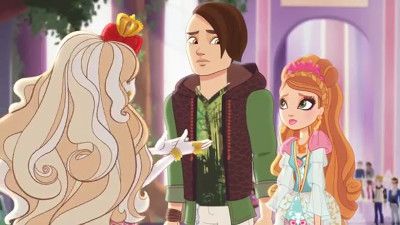 #23 - True Hearts Day - Part 2
Season 2 - Episode 3 - Aired Feb 4, 2014
With Duchess Swan about to flip the script on Ashlynn Ella and Hunter Huntsman's romance, Huntlynn decides to enlist the help of their friend 'til THE END Cedar Wood to see if they should take matters into their own hands.
10 votes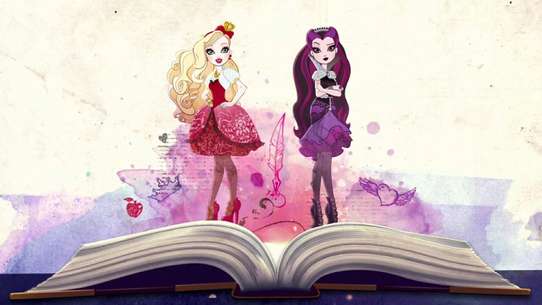 #24 - Heart Struck
Season 3 - Episode 15 - Aired Oct 2, 2015
Misguided love is in the air after Hunter unwittingly fires off a few of Cupid's magical star-crossed arrows.
8 votes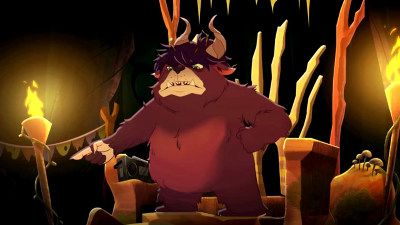 #25 - Bog Bash
Season 3 - Episode 10 - Aired Jul 3, 2015
A grumpy forest troll threatens the girls' ever after, but Poppy's makeover skills just may save them.
12 votes