The BEST Episodes of Ever After High
Every episode ever - ranked by fan votes!
Last Updated: Nov 4, 2020
Welcome to Ever After High, the legendary boarding school where the teenage sons and daughters of famous fairytales learn to relive their parents' classic stories. But you can never judge a book by its cover. While the school Royals embrace their pre-written Happily Ever Afters, some of the other students want to rewrite their destinies. Will these Rebels flip the script?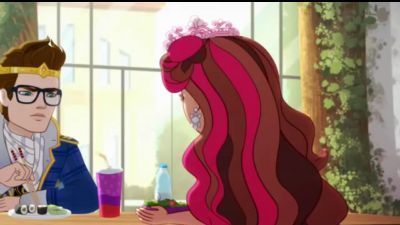 #1 - The Day Ever After
Season 1 - Episode 18 - Aired Dec 10, 2013
After the page-turning events of Legacy Day, the battle between the Royals and Rebels begins - with an epic food fight in the Castleteria.
1 votes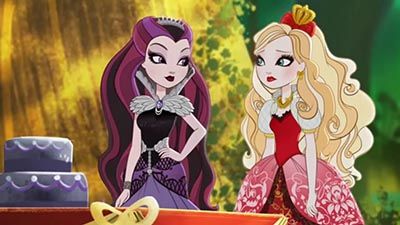 #2 - Apple's Birthday Bake-Off
Season 2 - Episode 6 - Aired Mar 18, 2014
Raven wants to bake Apple a poison-free birthday cake, so Briar steps up to make sure her friend has the best birthday ever after.
17 votes
#3 - Lizzie Heart's Fairytale First Date
Season 2 - Episode 15 - Aired Jul 22, 2014
Daring Charming is challenged to go a date with Lizzie Hearts...and ends up being unhexpectedly charmed by her!
11 votes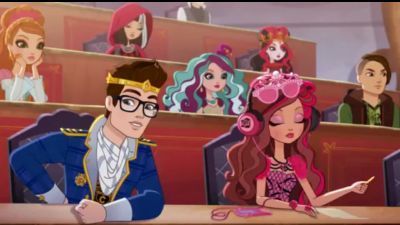 #4 - Catching Raven
Season 1 - Episode 12 - Aired Oct 29, 2013
With a little help from C.A. Cupid, Prince Dexter Charming tries to charm Raven Queen into going wtih him to a page-ripping party.
2 votes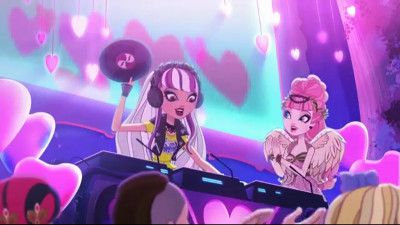 #5 - True Hearts Day - Part 3
Season 2 - Episode 4 - Aired Feb 18, 2014
All the students are getting fairest for the most hexcellent school dance, though Duchess Swan has a sneaky plan under her wing that could blow the house down on the big event.
11 votes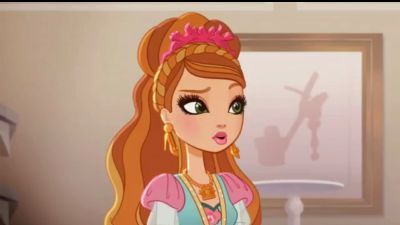 #6 - The Shoe Must Go On
Season 1 - Episode 9 - Aired Aug 27, 2013
With less than an hour to set up the display for her new shoes in the Glass Slipper Shoe Store, Ashlynn Ella turns to her friends 'til THE END for help. But with Blondie trying to make everything 'just right', and Briar falling asleep, this display may turn out to be a total fairy fail.
18 votes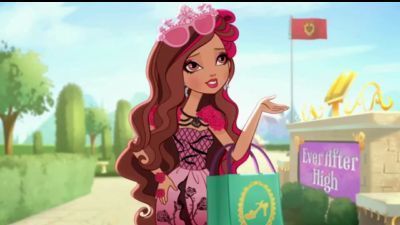 #7 - The World of Ever After High
Season 1 - Episode 3 - Aired May 30, 2013
An introduction to Ever After High and its students.
31 votes
#8 - Briar's Study Party
Season 1 - Episode 7 - Aired Jul 30, 2013
Professor Rumplestilskin's plan of failing all the students may have worked in the past, but he may have met his match with Briar Beauty. She HAS been studying Forever After, you know. Now, if she can only keep her eyes open long enough to help the other students...
26 votes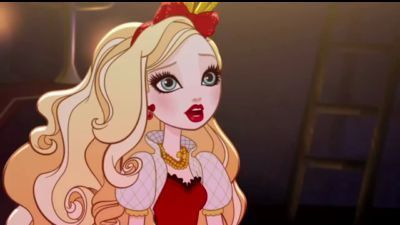 #9 - Stark Raven Mad
Season 1 - Episode 4 - Aired Jun 18, 2013
Friends and teachers of Raven Queen all gather in Baba Yaga's classroom to encourage her to go all "Evil Queen" on them. Will she take their advice? Or will she flip the script and follow her heart?
28 votes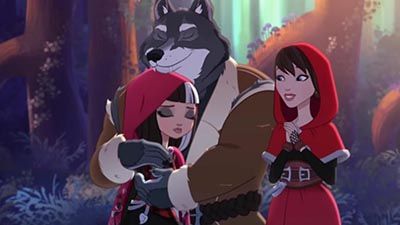 #10 - Cerise's Picnic Panic
Season 2 - Episode 19 - Aired Sep 16, 2014
Hunter Huntsman tries to save Cerise Hood and her mother from the Big Bad Wolf when he unknowingly stumbles upon their family picnic in the Enchanted Forest.
12 votes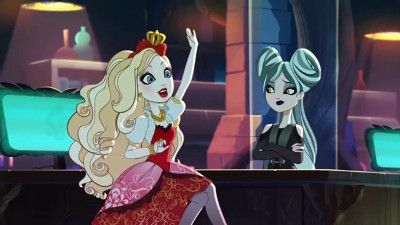 #11 - Class Confusion
Season 2 - Episode 5 - Aired Mar 4, 2014
When Raven Queen decides to sign up for Princessology, Apple White decides to flip the script and sign up for Home Evilnomics to spite her roomie. Though, she may get more than she bargained for...
17 votes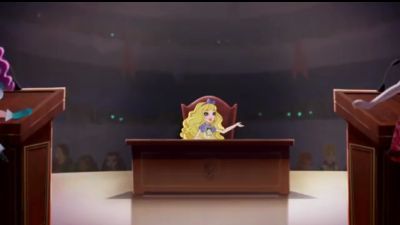 #12 - Maddie-In-Chief
Season 1 - Episode 6 - Aired Jul 16, 2013
Madeline Hatter decides to go off script and run against Apple White in the Royal Student Council Election. Will Maddie's riddlish-filled debate win over the other students, or is she putting the cup before the kettle?
23 votes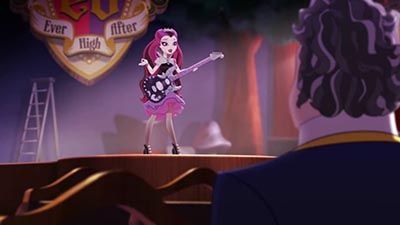 #13 - Rebel's Got Talent
Season 2 - Episode 9 - Aired Apr 29, 2014
Raven Queen and Sparrow Hood go head-to-head in a wicked awesome guitar duel at the annual school talent show.
13 votes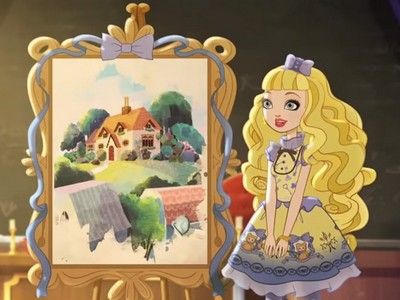 #14 - Blondie Branches Out
Season 2 - Episode 11 - Aired May 27, 2014
Blondie Lockes tries to uncover if she's really a Royal when the students are assigned to research their family trees.
13 votes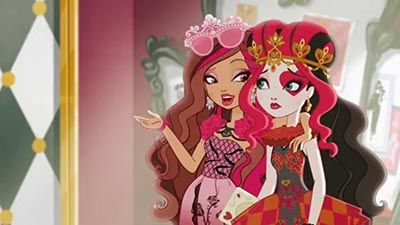 #15 - Lizzie Shuffles the Deck
Season 2 - Episode 17 - Aired Aug 19, 2014
Lizzie Hearts realizes that following her mother's wicked advice may not be in the cards for her.
11 votes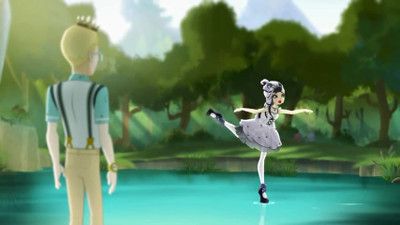 #16 - Best Feather Forward
Season 2 - Episode 24 - Aired Dec 23, 2014
Duchess Swan believes she's destined to fail her Muse-ic Class project--until Humphrey Dumpty lends a hand.
8 votes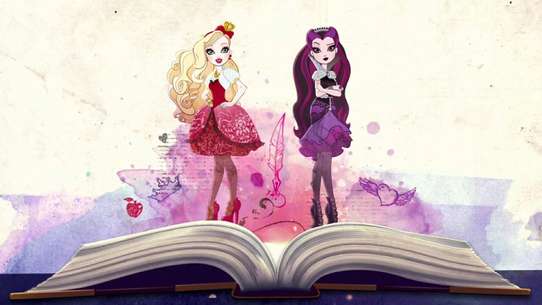 #17 - Rosabella's Animal Rescue
Season 3 - Episode 20 - Aired Dec 4, 2015
Rosabella organizes a page-ripping search party after Faybelle casts a devious spell over the enchanted forest animals.
8 votes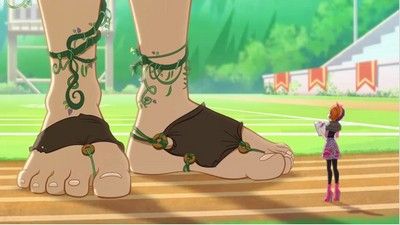 #18 - Poppy The Roybel
Season 2 - Episode 12 - Aired Jun 10, 2014
Poppy O'Hair tries to decide whether she's a Royal or Rebel—or a little of both.
12 votes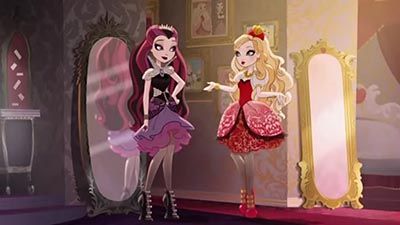 #19 - Apple's Princess Practice
Season 2 - Episode 16 - Aired Aug 8, 2014
Apple White may be the fairest of them all, but there are more than tiaras and tea parties in the typical day of this busy Royal.
12 votes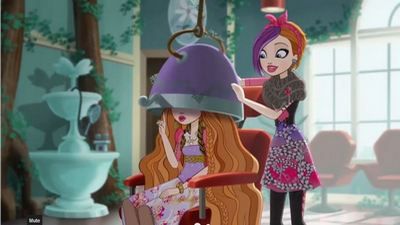 #20 - O'Hair's Split Ends
Season 2 - Episode 13 - Aired Jun 24, 2014
When Holly and Poppy O'Hair discover they were switched at birth, the fairy different twins decide to continue following the stories they always thought were their destinies.
13 votes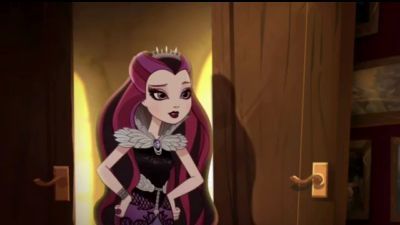 #21 - Apple's Tale: The Story of a Royal
Season 1 - Episode 2 - Aired May 30, 2013
After greeting her friends and love interest Prince Daring, Apple White meets her new roommate, Raven Queen, hoping the latter will follow her destiny to be the Evil Queen so that Apple can have her happily ever after. During rehearsal for Legacy Day, Raven Queen has questions about taking the pledge, and leaves. Headmaster Grimm tells Apple to watch over her roommate.
43 votes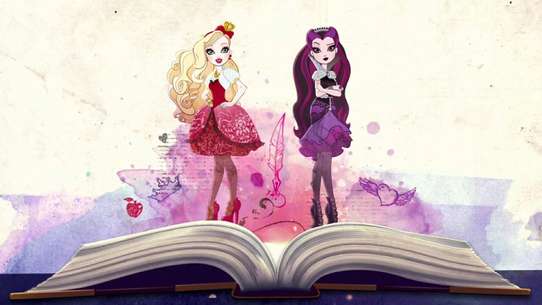 #22 - Piping Hot Beats
Season 4 - Episode 4 - Aired May 20, 2016
Melody Piper may be in a turntable of trouble if she can't control her music and stop a spell that has caused the entire school to dance uncontrollably!
4 votes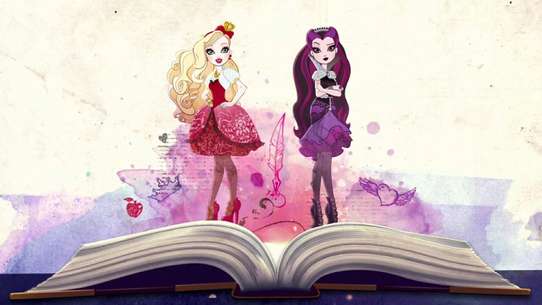 #23 - Beanstalk Bravado
Season 4 - Episode 6 - Aired Jun 17, 2016
Jullian Beanstalk gives Humphrey Dumpty a crash course in bravery, but will he rise to the challenge and face his fears or crack under the pressure?
4 votes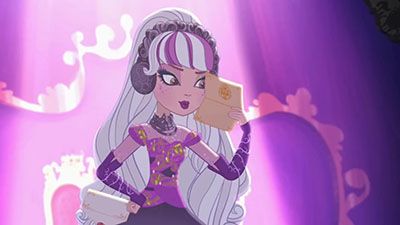 #24 - And the Thronecoming Queen is...
Season 2 - Episode 23 - Aired Nov 25, 2014
The votes are in, and one of the four queen candidates will receive the crown.
8 votes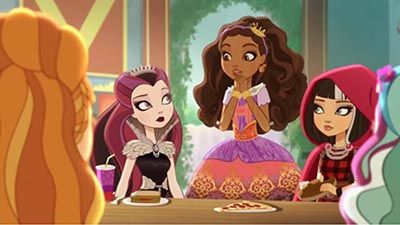 #25 - The Beautiful Truth
Season 2 - Episode 7 - Aired Apr 1, 2014
When Cedar Wood enters the Royal beauty pageant, she inspires Apple White to spellabrate the true meaning of beauty.
14 votes