The BEST Episodes of Miraculous: Tales of Ladybug & Cat Noir
Every episode ever - ranked by fan votes!
Last Updated: Sep 25, 2019
Miraculous: Tales of Ladybug & Cat Noir - In modern-day Paris, there's a teen junior high school girl named Marinette Dupain-Cheng and her classmate, Adrien. When evil arises, Marinette transforms into Ladybug while Adrien transforms into Cat Noir. However, neither know each other's secret identities. Together, they fight to protect Paris against the mysterious villain Hawk Moth.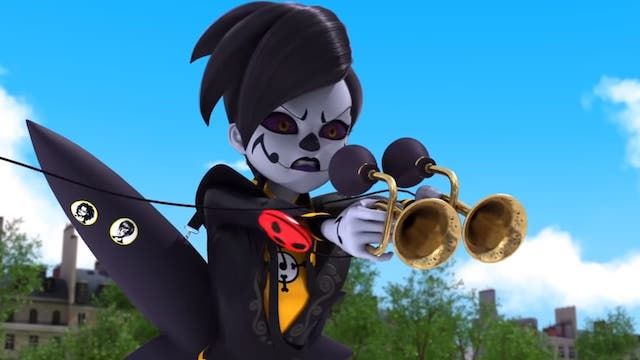 #1 - Ikari Gozen
Season 3 - Episode 18
Kagami and Marinette are stuck together in Paris for Friendship Day game to find a hidden celebrity—Adrien with two weather girls. Marinette, who was greatly opposed to this, discovers Kagami is actually lonely and really wants to know her. Her blind mother, Tomoe, phone calls and is displeased that Kagami took part in the game without her consent as Marinette tries to calm her down with Kagami's phone, and Hawk Moth evilizes Tomoe and her car into "Ikari Gozen", a centaur with a lance; she grabs and traps Kagami in her giant armor body. Wanting to save her new friend, Ladybug's Lucky Charm leads her to Master Fu, who loans her the Dragon Miraculous. The kwami Longg appears to Kagami inside Ikari Gozen's belly and she transforms into the dragon superheroine "Ryuko". Ryuko challenges Ikari Gozen to single combat, revealing her secret identity in the process, but is driven back. Working together, Ladybug, Ryuko and Cat Noir defeat Ikari Gozen. Regardless of the fact that Hawk Moth already knows her identity, Ladybug teaches Kagami not to be modest. The two girls go to have juice together even though they lost the game.
3 votes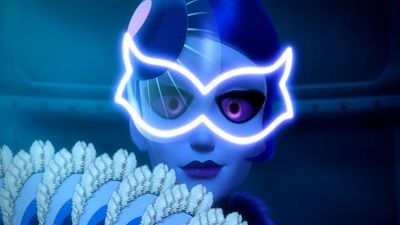 #2 - Mayura (Heroes' Day - Part 2)
Season 2 - Episode 25
Hawk Moth puts his terrible plan into action by reakumatizing many of his previous villains with the help of Catalyst. Will Ladybug and her team of super heroes succeed to defeat Hawk Moth and his extraordinary army?
31 votes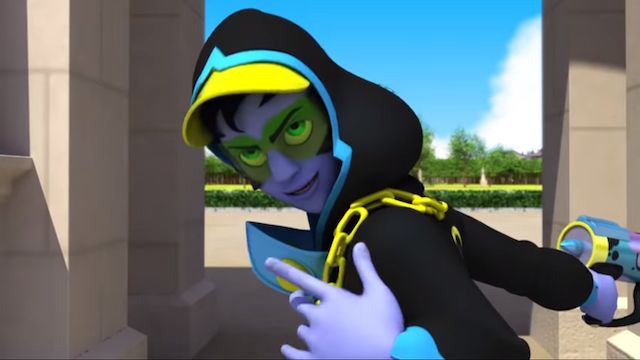 #3 - Desperada
Season 3 - Episode 12
Marinette and her friends hang out at the Couffaine residence to listen to them play. Jagged Stone approaches them and explains that he is looking for a new guitarist after he fired his old guitarist Vivica. Suddenly, they are attacked by Vivica, who has been akumatized into "Desperada" and can capture victims in her guitar case with her magic trumpet. The group scatters and Ladybug fights Desperada, but is forced to retreat. Lucky Charm directs her to Master Fu, where she takes the Snake Miraculous and gives it to Adrien. Adrien decides to forego his role as Cat Noir in order to woo Ladybug directly and transforms into the snake superhero "Aspik", but after so many "second chances", his role ends up getting Ladybug hit by Desperada's power over and over again in so many ways. Realizing the error in his role, Adrien suggests to Ladybug that Luka should wield the Snake Miraculous instead. This allows Adrien to go back to being Cat Noir in which he's comfortable in. Luka transforms into the snake superhero "Viperion", and with a couple more "second chances", Ladybug, Cat Noir and Viperion are able to defeat Desperada. Afterwards, Jagged apologizes to Vivica and rehires her.
11 votes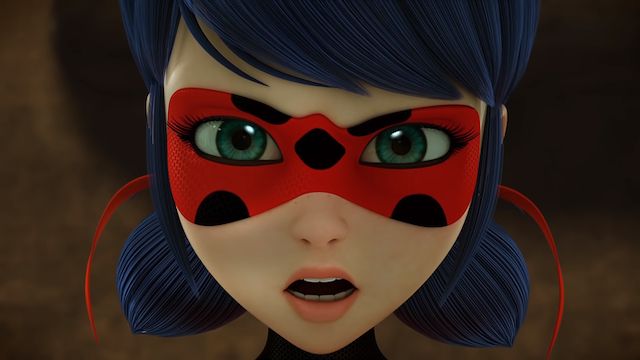 #4 - Timetagger
Season 3 - Episode 19
Right after defeating Mr. Pigeon again, Ladybug and Cat Noir are attacked by "Timetagger", a supervillain rapper who has come from the future to seize their Miraculouses and is able to change history by sending people to the past. The two are forced to retreat due to their Miraculouses timing out, and take cover at the museum to recharge. There, they encounter Alix, who reveals that her family watch has suddenly delivered a message asking them to destroy a certain statue in the museum. Cat Noir does so, revealing a future version of Alix who wields the Rabbit Miraculous as the superheroine "Bunnyx". The three heroes work together to defeat Timetagger, who is revealed to be the future Chris Lahiffe. During the fight, Gabriel learned that he'll eventually lose possession of the Butterfly Miraculous and will be succeeded by someone else as Hawk Moth.
8 votes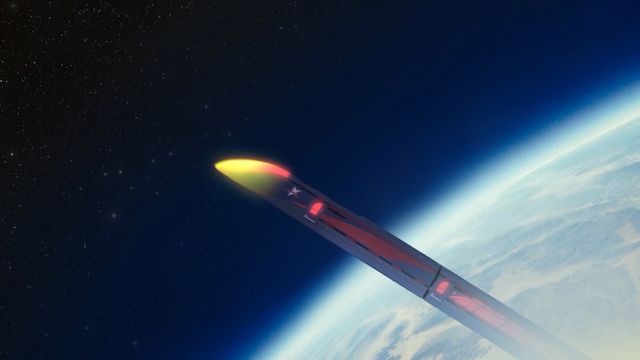 #5 - Party Crasher
Season 3 - Episode 20
Against Gabriel's wishes, Nino, Kim, Ivan, and Max bribe the Gorilla into allowing them entry to the Agreste mansion and throw Adrien an all-boys party, and soon all of Adrien's male friends and acquaintances plus Marinette in disguise come to celebrate. During the party, Master Fu nearly falls and injures himself while dancing, but Kim saves him, impressing him. When Wayhem is unable to get into the party, he becomes despondent and is akumatized into "Party Crasher", who can predict his foes' movements and capture them using his disco balls. Party Crasher captures Ladybug, forcing Fu to recruit Nino, Luka, and Max as Carapace, Viperion, and Pegasus, but all of them and Cat Noir are defeated. Desperate, Fu delivers the Monkey Miraculous and its kwami Xuppu to Kim, turning him into the monkey superhero "King Monkey". King Monkey frees the other heroes, and together they defeat Party Crasher. Afterwards, the group cleans up Adrien's room, to Wayhem's satisfaction.
17 votes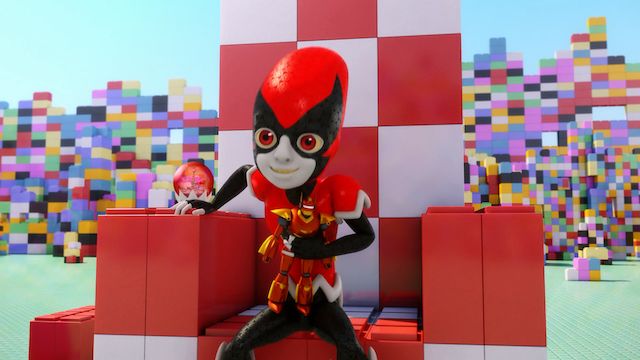 #6 - Reflekdoll
Season 3 - Episode 9
Luka convinces Juleka to offer herself as a model for some new clothes Marinette created, and Alya takes advantage of the situation to invite Adrien to help out, so he can bond with Marinette. Juleka gets a severe case of nerves, and Alya decides to switch to having Marinette and Adrien model the clothes. The two take off their Miraculouses and head to a park for their photo shoot, leaving Juleka to stew in her self-loathing. Hawk Moth corrupts her back into Reflekta, and Mayura further corrupts her frustration into a sentimonster called "Reflekdoll", a giant mech that can shoot lasers that turn its victims into copies of Reflekta. Marinette and Adrien recover each other's Miraculouses and transform into "Lady Noir" and "Mister Bug", and, despite having their roles switch through comedy and error, they manage to defeat Reflekta and Reflekdoll. After returning each other's Miraculouses, Marinette and Adrien let Juleka model Marinette's outfits, much to her delight.
19 votes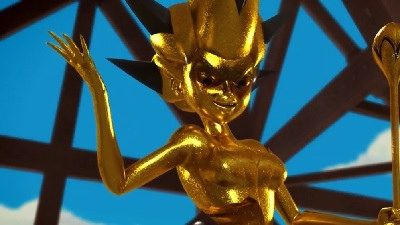 #7 - Style Queen (Queen's Battle - Part 1)
Season 2 - Episode 21
After being humiliated by Gabriel, Chloé's mother Audrey is akumatized into Style Queen, a yellow-flashy supervillain armed with a scepter, and attacks Adrien. Chloé is given the Bee Miraculous, with the command of Pollen the kwami, and transforms into the bee-themed superheroine, Queen Bee.
30 votes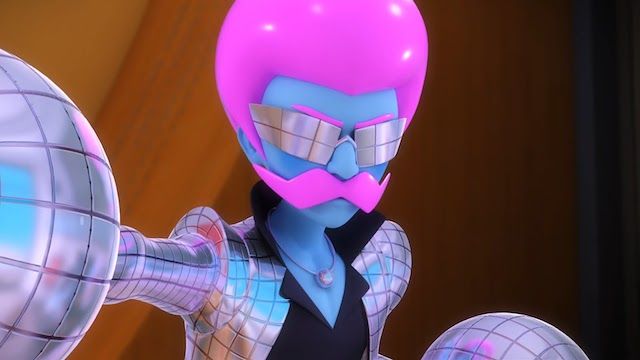 #8 - Startrain
Season 3 - Episode 14
Marinette's class is having a field trip to London, but Marinette believes she cannot attend since doing so would leave Paris vulnerable to Hawk Moth. Master Fu gives her the Horse Miraculous, which grants the power of teleportation, so she can enjoy herself and be able to return to Paris in case of an emergency. Max's mother, a train conductor who directs the Startrain dreams of being an astronaut and has taken an exam to begin training. However, a rogue akuma gets aboard the train in Sabrina's big suitcase to London after a botched attempt to akumatize Officer Roger. When Max's mother succumbs to nerves waiting for confirmation about whether she passed, the akuma infects her and turns her into Startrain itself, and she drives the train into outer space. Since the akuma is outside of Hawk Moth's range of influence, Gabriel is forced to rely on the heroes to rescue Adrien. Ladybug gives Max the Horse Miraculous, turning him into the superhero "Pegasus". With his aid, the heroes teleport the train back to Earth, so Ladybug can safely purify the akuma. Afterwards, Max's mother gets the e-mail confirming she passed her exam, much to her delight.
10 votes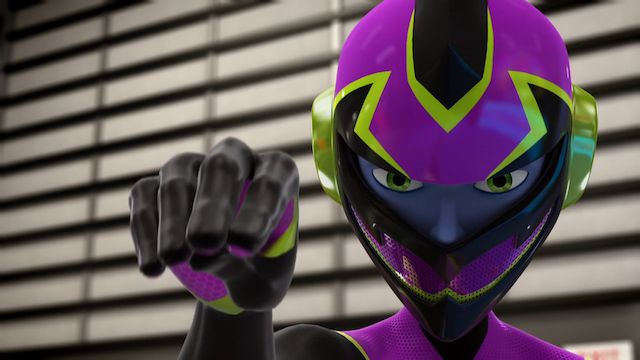 #9 - Silencer
Season 3 - Episode 6
Ladybug and Cat Noir challenge Luka, who is akumatized into Silencer. Ready to make your voice heard?
25 votes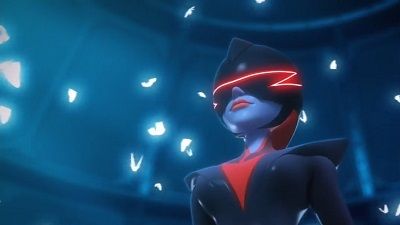 #10 - Catalyst (Heroes' Day - Part 1)
Season 2 - Episode 24
It's the Day of Heroes in Paris and everyone must prepare a good action for others. Bogged by her activities as Ladybug, Marinette did not have time to prepare hers. For fear of disappointing her friends by announcing that she has not prepared anything, Marinette lies to them and finds herself quickly overcome by her own lie. Her nightmare is just beginning... Hawk Moth has akumatized his assistant Nathalie into Catalyst, a supervillain that will allow him to put into action the plan he's been concocting for a long time, that will finally make it possible to defeat Ladybug and Cat Noir.
31 votes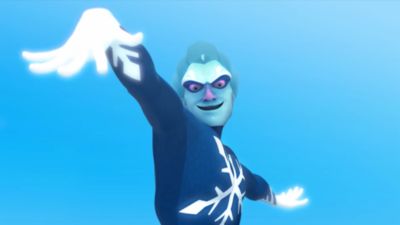 #11 - Frozer
Season 2 - Episode 20
A figure skating trainer named Philippe gets akumatized into Frozer; armed with evil ice skates, he wants to turn Paris into a kingdom of ice.
31 votes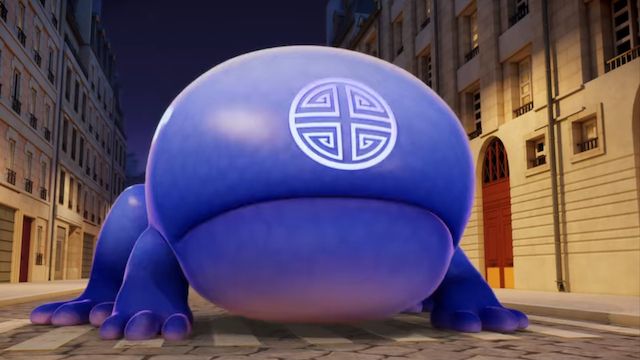 #12 - The Puppeteer 2
Season 3 - Episode 21
Adrien is scheduled to have a wax bust of him created at the Musée Grévin, and invites Nino, Alya, and Marinette to tag along. Marinette is babysitting Manon, so she accompanies the four to the museum. At the Musée Grévin, Alya and Nino leave Marinette and Adrien in a workshop together to try and hook them up and then leave to spend time with each other. Manon is left behind, and is upset when she believes nobody wants to play with her. Hawk Moth corrupts her back into the Puppeteer, this time with the ability to bring wax busts of several past akumatized people to life as her loyal minions. After defeating her, Marinette learns that Adrien likes another girl, much to her disappointment.
14 votes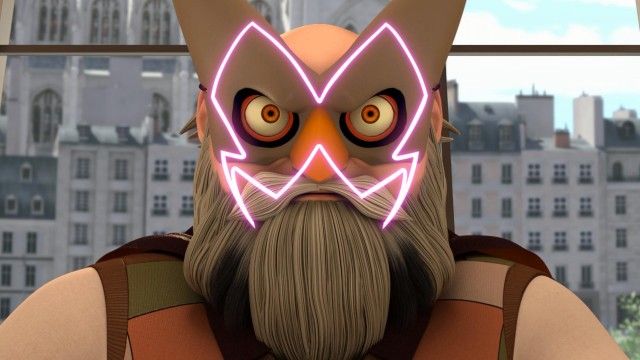 #13 - The Dark Owl
Season 2 - Episode 8
After school principal Damocles is akumatized into Dark Owl, he traps Ladybug and Cat Noir in a warehouse and tries to uncover their true identities.
52 votes
Writers:
Thomas Astruc

,
Matthieu Choquet

,
Fred Lenoir

,
Sébastien Thibaudeau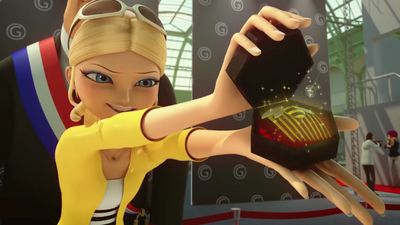 #14 - Queen Wasp (Queen's Battle - Part 2)
Season 2 - Episode 22
After transforming into Queen Bee to try and impress her mother, Chloé gets akumatized into Queen Wasp. Will Ladybug and Cat Noir manage to stop this superhero turned supervillain?
31 votes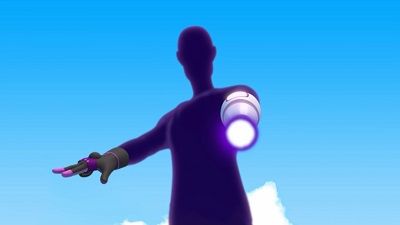 #15 - Oblivio
Season 3 - Episode 7
Ladybug and Cat Noir have lost their memory and a mysterious villain is prowling around Paris. Will our amnesiac heroes manage to defeat Oblivio and turn him into just a bad memory?
24 votes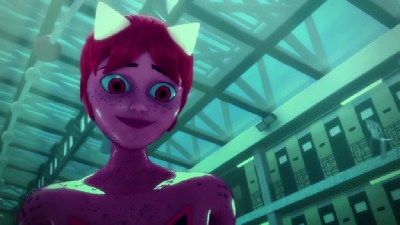 #16 - Syren
Season 2 - Episode 14
When her crush, Kim, goes on a movie date with someone else, talented swimmer Ondine gets akumatized into Syren, who tries to submerge Paris.
36 votes
Writers:
Thomas Astruc

,
Matthieu Choquet

,
Fred Lenoir

,
Nolwenn Pierre

,
Sébastien Thibaudeau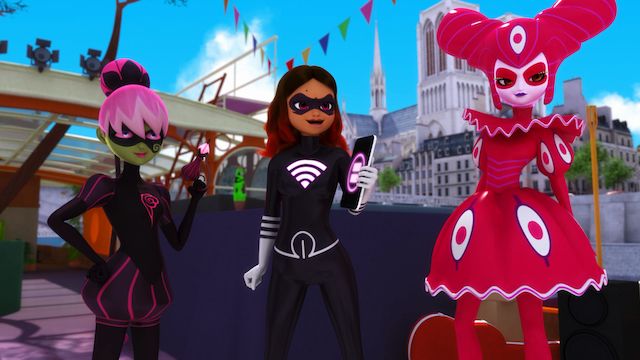 #17 - Ladybug
Season 3 - Episode 24
Lila plants the answers to a test in Marinette's backpack, pretends to have been shoved down a flight of stairs, and claims she stole a necklace from her in order to turn Marinette's friends against her. Principal Damocles falls for her lies and expels Marinette from school. Hawk Moth senses the shock and despair of everyone who trusted her and turns Nathalie back into Catalyst, so he can assume his Scarlet Moth form and akumatize the entire school. Marinette nearly surrenders the Ladybug Miraculous under Scarlet Moth's orders, but Catalyst succumbs to exhaustion caused by the Peacock Miraculous, distracting Scarlet Moth and cancelling the procedure. Alya sets out to prove Marinette's innocence as Marinette is forced to work with her father in the bakery, while Gabriel forbids Nathalie from taking anymore action to protect her health. Nathalie goes behind Gabriel's back, forges a sentimonster in Ladybug's image, and attempts to trick Cat Noir, so she can get his Miraculous, but the real Ladybug shows up just in time. Together, she and Cat Noir resolve the false Ladybug on top of the Arc de Triomphe, but Hawk Moth intervenes and escapes with Mayura before they can unmask her. Afterwards, Adrien threatens Lila into proving Marinette's innocence, and Marinette is allowed to go back to school. But Lila still holds out on having revenge on Marinette in the future.
6 votes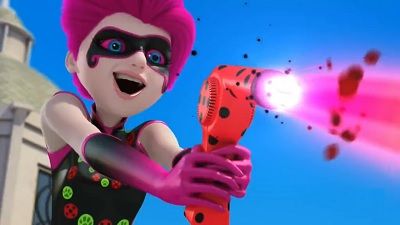 #18 - Miraculer
Season 3 - Episode 11
After defeating an unseen villain called "Destroyer" alongside Rena Rouge and Carapace, Cat Noir tells Ladybug that she has to tell Chloé that her time as Queen Bee has passed since everyone knows about her being the superheroine, including Hawk Moth. Meanwhile, Hawk Moth wants Chloé to lose her trust in Ladybug to make her join him and decides that Lila can help. After Gabriel told her that Chloé is Adrien's childhood friend, Lila lies to Chloé that she has to do a special dance, so Ladybug can come and recruit her. When Ladybug is about to tell Chloé the bad news, she is distracted by a sentimonster created by Mayura. After Ladybug doesn't show up despite the "dance" Lila told her, Chloé, now aware that Lila lied to her, gets so infuriated that she is vulnerable to akumatization and even refuses to dress up as superheroes with Sabrina, hurting her friend. Hawk Moth sends the akuma to Chloé, but she resists the akumatization and the akuma goes to Sabrina who becomes "Miraculer", a villain capable of stealing the heroes' powers. After Ladybug and Cat Noir defeat the sentimonster, Miraculer steals their powers, forcing them to get help from their allies, including Chloé. When Cat Noir is about to give Chloé the Bee Miraculous, it is stolen by Mayura who the heroes meet for first time. After retrieving the Miraculous, Queen Bee goes after Mayura, but she escapes. After defeating Miraculer, Ladybug finally tells Chloé that she can't be Queen Bee anymore for the safety of hers and her loved ones. However, Chloé begins to slowly lose faith in Ladybug. Despite the failure, Hawk Moth is still determined to make Chloé join him.
20 votes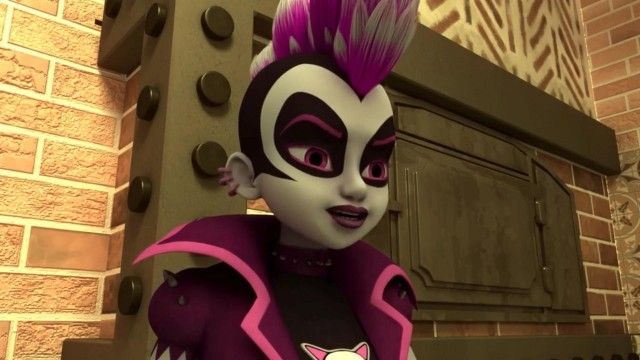 #19 - Troublemaker
Season 2 - Episode 16
A rock star is scheduled to visit the bakery owned by Marinette's parents, but his overwhelmed personal assistant is akumatized by Hawk Moth.
37 votes
Writers:
Thomas Astruc

,
Mélanie Duval

,
Fred Lenoir

,
Sébastien Thibaudeau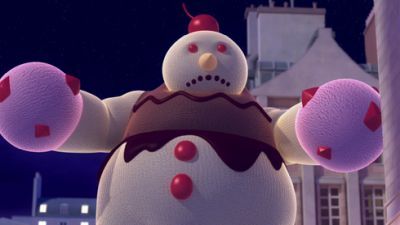 #20 - Glaciator
Season 2 - Episode 9
Legendary Parisian ice-cream maker André gets akumatized by Hawk Moth. Now Glaciator, he turns people into ice cream... which starts to melt! Ladybug and Cat Noir cannot get cold feet if they want to stop him!
58 votes
Writers:
Thomas Astruc, Matthieu Choquet, Fred Lenoir, Sébastien Thibaudeau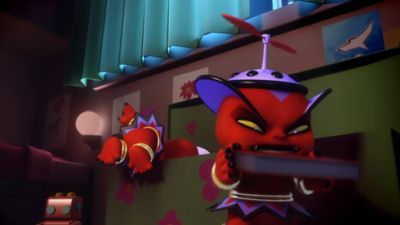 #21 - Sapotis
Season 2 - Episode 10
During a sleepover with Marinette, Alya punishes her twin sisters, Etta and Ella, who get akumatized into monsters that multiply when they eat.
56 votes
Writers:
Thomas Astruc

,
Matthieu Choquet

,
Mélanie Duval

,
Sébastien Thibaudeau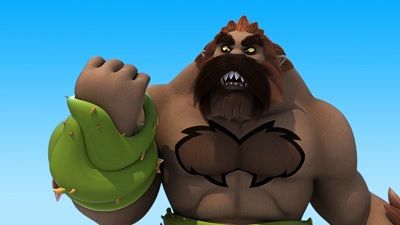 #22 - Weredad
Season 3 - Episode 2
When Chat Noir seems to understand that Marinette is Ladybug, Marinette panics and makes him believe that she is in love with him to divert his attention. But her parents attend her declaration, and Tom, absolutely delighted, decides to invite Chat Noir for lunch at the Dupain-Cheng's. But when the superhero confesses to them that he is not in love with Marinette, Tom is heartbroken and is akumatized by Hawk Moth. Now Weredad, a huge monstrous man-guard dog, he locks up Marinette in a jail of brambles to protect her from the outside world and heartbreaks. Separated from Tikki, Marinette can not transform! Will Chat Noir manage to make Weredad listen to reason? And will Marinette find Tikki in time to stop her father?
26 votes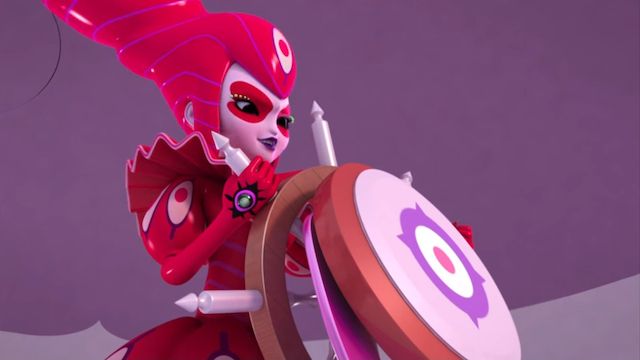 #23 - Gamer 2.0
Season 3 - Episode 17
Marinette is overwhelmed with stress by creating Jagged t-shirts for her friends, leading her to swear off video games until she finishes on her work. This forces her to turn down a request from her parents to play with them. Meanwhile, Max wants to find someone to test a new game he created, but all of his friends are busy. Depressed, Max falls victim to Hawk Moth and is once again corrupted into Gamer 2.0. He abducts the citizens of Paris and forces Ladybug and Cat Noir into a fighting game tournament with former akumatized villains as the playable characters. Ladybug gives in after Cat Noir advises her to "have fun" after realizing what stress has done to herself. After defeating him, Marinette takes Max to her parents so they can playtest his game, to the delight of them all.
8 votes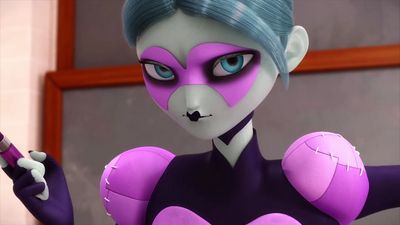 #24 - Zombizou
Season 2 - Episode 13
Sweet and lovely Miss Bustier gets akumatized into Zombizou. Armed with an evil black lipstick, she wants to spread love in the city, by force.
40 votes
Writers:
Thomas Astruc

,
Wilfried Pain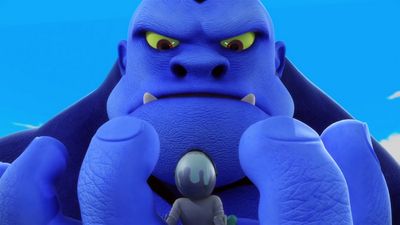 #25 - Gorizilla
Season 2 - Episode 11
Marinette must rescue Adrien from a group of overzealous fans and from his own bodyguard, who has been akumatized into the hulking Gorizilla.
50 votes
Writers:
Thomas Astruc

,
Matthieu Choquet

,
Fred Lenoir

,
Sébastien Thibaudeau