The BEST Episodes of Eight is Enough
Every episode ever - ranked by fan votes!
Last Updated: Feb 24, 2021
The comedy-drama chronciled the lives of the Bradford family. Consisting of father Tom (a columnist for a Sacramento newspaper), mother Joan and their eight children: Mary, David, Joanie, Nancy, Elizabeth, Susan, Tommy and Nicholas. After Joan's death, Tom met teacher Abby, and they were married to make the family ten once more.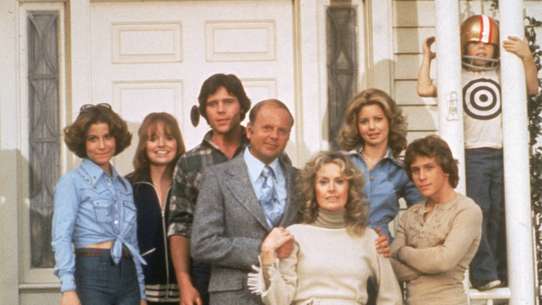 #1 - Trial Marriage
Season 2 - Episode 2 - Aired Sep 21, 1977
This episode introduces Betty Buckley in the contract role of Sue " Abby" Abbott. At first, she was a special guest star. Tommy breaks his ankles at a touch football game and will miss school for five weeks. Mary moves in with her boyfriend, a young psychiatry students [Doug]. Sandra Sue Abbott is sent to tutor Tommy while he is absent from school.
1 votes
Writers:
Leonard Stadd

,
Toni VanHorne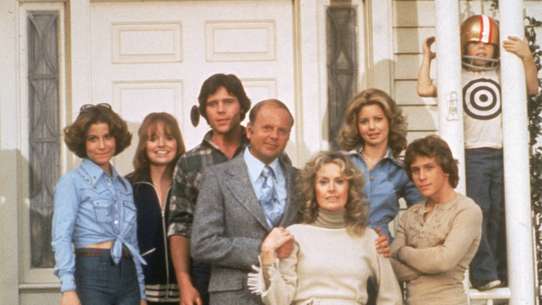 #2 - Double Trouble
Season 2 - Episode 4 - Aired Oct 5, 1977
After Tom and Abby break up, the Bradford children set Tom up with another woman in an effort to make Abby jealous. Nancy enters the Miss Sacramento beauty contest. David and Tommy hang around a laundromat in hopes of meeting girls.
1 votes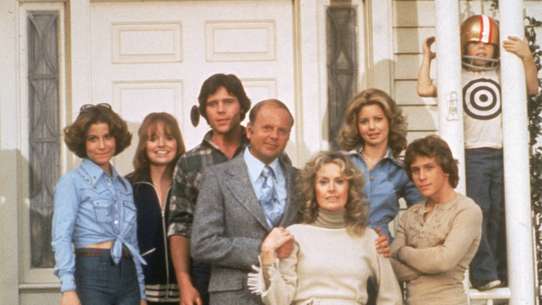 #3 - Mortgage Burnin' Blues
Season 2 - Episode 5 - Aired Oct 19, 1977
Tom throws a party to celebrates paying off the mortgage on the Bradford house. Unfortunately, the kids get into a melee when Susan punches a heckler at David and Tommy's singing appearance and Tom has to remortgage the house to pay the damages as seven of his children were arrested after a fight in the nightclub. David waits for the results of his contractor's exam. Nicholas felt left out since he was never arrested.
1 votes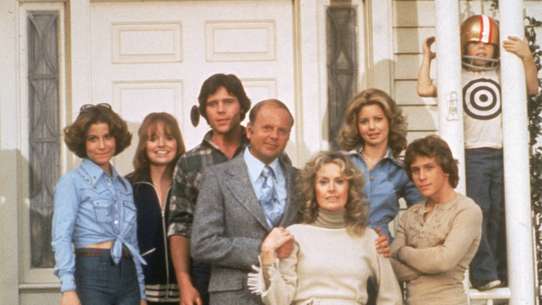 #4 - Letter to One Bradford
Season 4 - Episode 10 - Aired Nov 14, 1979
Nicholas feels responsible when bad luck seems to run in the family after he breaks a chain letter. Merle and Susan argue about his choice of friends and her neglect of household duties. Meanwhile, Tom, Abby, and the rest of the Bradfords are worried when Tommy is hospitalized for a ruptured spleen.
1 votes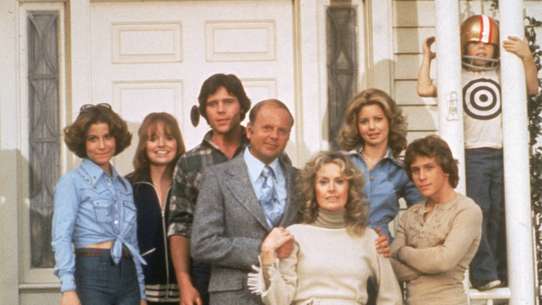 #5 - Triangles
Season 2 - Episode 3 - Aired Sep 28, 1977
David's new roommate romance both Susan and Joannie.Tom decides he has been neglecting Nicholas and drives Nicholas crazy by spending too much time with him. Tommy organizes a family garage sale to earn money.
1 votes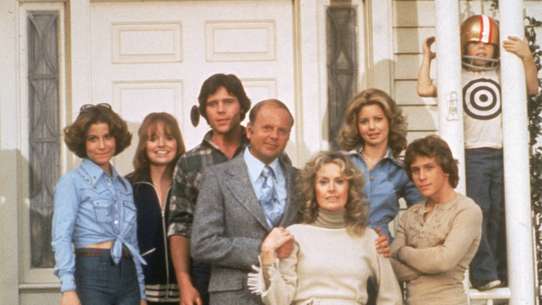 #6 - The Bard and the Bod
Season 2 - Episode 7 - Aired Nov 2, 1977
Joannie agrees to do a nude scene in a Shakespearean play and is relives when Tom says he can't make it to the show, or so it goes. [Obviously, a sweeps stunt.] Abby's former father-in-law visits and she is hesitant to introduce him to Tom and tell him about her plans to marry him. David arranges for Tom to buy an engagement ring for Abby through a friend at work, but it turns out to be too hot to handle.
1 votes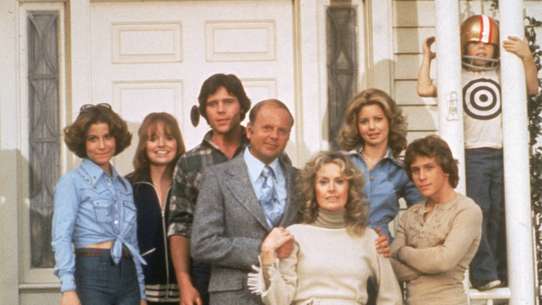 #7 - You Won't Have Nicholas to Kick Around Anymore (2)
Season 3 - Episode 13 - Aired Nov 29, 1978
In San Diego, Nicholas is taken in by Joe Simmons, an old con man, and a bum who was a friend of Sam's. He then performs his best scam trying to get Nicholas back to the Bradfords'. Believing that Nicholas is at a friend's house, the Bradfords' work on repairing Tommy and Nicholas room.
1 votes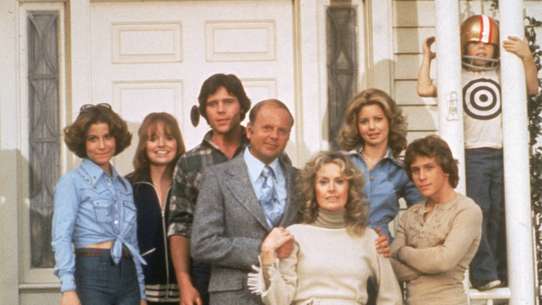 #8 - The Better Part of Valour
Season 3 - Episode 23 - Aired Feb 21, 1979
While substitute teaching at the high school, Abby refuses to pass the star basketball player, and troubles begin for Tommy. It's an awkward meeting when Tom meets Janet's parents. Tommy is pressured by the basketball player to get the answers to Abby's test. Tommy learns to stand up for what is right.
1 votes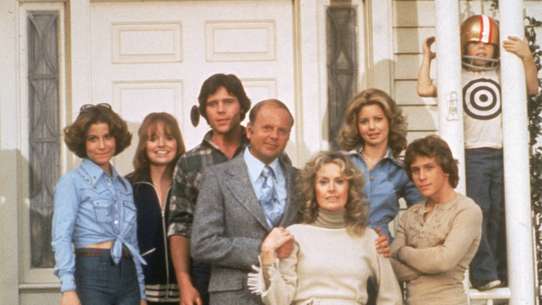 #9 - The Graduates
Season 3 - Episode 28 - Aired May 23, 1979
Tom is proud when Elizabeth and Joannie are graduating the same week (Joannie from college and Elizabeth from high school). Joannie doesn't know what to do with her life after graduation. Tom is invited to give the commencement address at Elizabeth's High School graduation. Abby talks to the principal on Elizabeth's behalf after she is excluded from the graduation ceremony for taking part in a dangerous senior prank. Tommy is offered the perfect summer job as a lifeguard but has to cut his hair if he accepts the job.
1 votes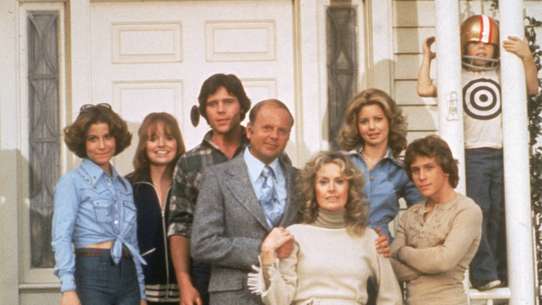 #10 - Merle the Pearl
Season 4 - Episode 1 - Aired Sep 5, 1979
Nicholas and Susan meet Merle the Pearl, a local minor league baseball player. Nicholas is upset that his young girlfriend is moving out of town and wants to introduce her to Merle the Pearl to impress her before she leaves. Frustrated by the gas shortage, Tom agrees to buy a new, fuel-efficient car. Merle falls for Susan and Nicholas gets his first kiss
1 votes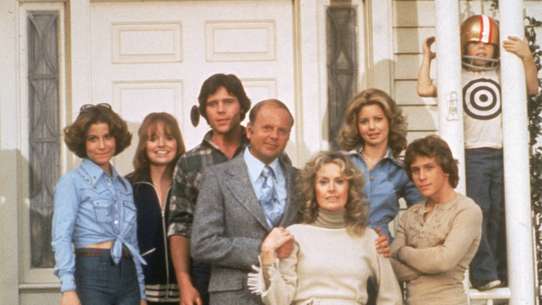 #11 - Ten Ships in the Night
Season 4 - Episode 4 - Aired Sep 26, 1979
Chaos hits the Bradford house when everyone's activities go around the clock. In order to get her Ph.D. more quickly, Abby attends school full-time and has little time for the family. Tom is upset when no one is home when Nicholas gets home from school. Tired of getting dead-end jobs because of her looks, Nancy gets a job at a brokerage firm. All this drives Tom bananas and he finally calls a family meeting at 3 a.m. by playing loud music to rearrange the goings on.
1 votes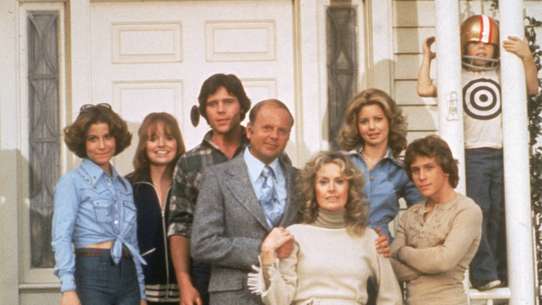 #12 - Fathers and Other Strangers (2)
Season 4 - Episode 9 - Aired Nov 7, 1979
Tom and his father finally make up after the family plots to get them together to talk.
1 votes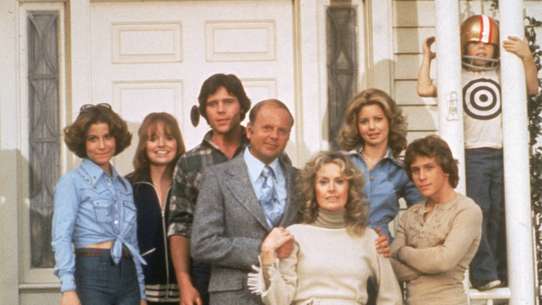 #13 - Hit and Run
Season 1 - Episode 8 - Aired May 3, 1977
Joannie has a fender-bender with a real developer who is upset with Bradford's column opposing his project. Meanwhile, Elizabeth goes from three prom dates to none when they all show up at the same time. Tommy breaks the window of a local church house.
1 votes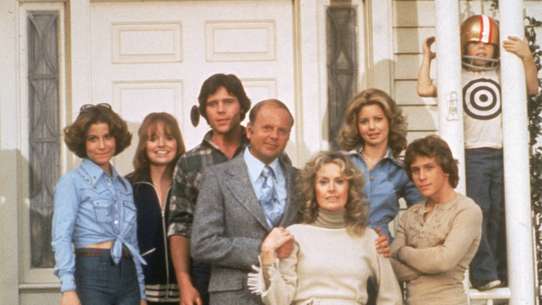 #14 - The Gipper Caper
Season 1 - Episode 9 - Aired Aug 10, 1977
Tom is challenged to a family touch football game by his dentist. He learns that winning is not the only thing that counts. Elizabeth worries about Maria in Columbia.
2 votes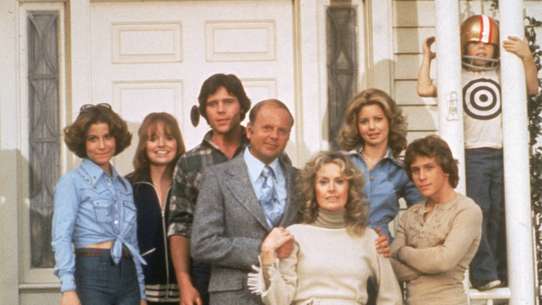 #15 - All the Vice-President's Men
Season 3 - Episode 11 - Aired Nov 22, 1978
Abby's parents are flying in from Pasadena for Thanksgiving.Nicholas is surprised when the Vice-President accepts his invitation to Thanksgiving dinner with the Bradfords. He picks the Bradfords' as American's typical family. Tommy puts a deposit on a used car.
1 votes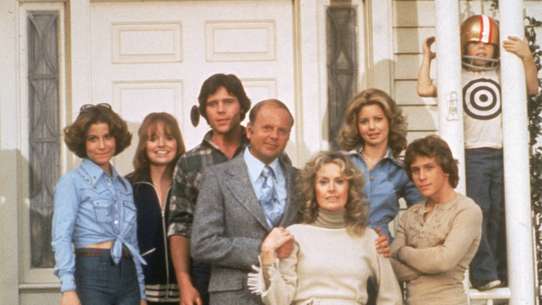 #16 - You Won't Have Nicholas to Kick Around Anymore (1)
Season 3 - Episode 12 - Aired Nov 29, 1978
The Bradford children plan a party for Tom and Abby's anniversary and Nicholas feels left out. Tom and Abby unknowingly bid against each other for "A Christmas Line" tickets for their anniversary. Nicholas accidentally sets fire to his room, destroying the anniversary present Tommy had made for Tom and Abby. Feeling like the family doesn't want him around anymore, Nicholas runs away to find Sam in San Diego.
1 votes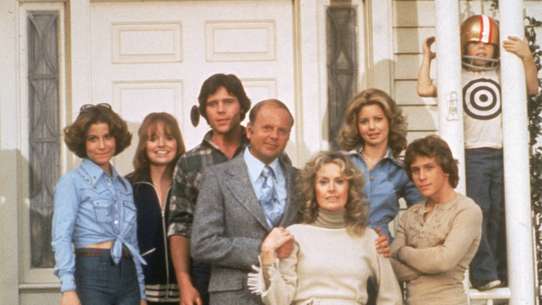 #17 - Alone at Last
Season 3 - Episode 14 - Aired Dec 6, 1978
Tired of not having time to themselves, Tom and Abby conspire to get rid of the kids so they can spend the weekend alone.They send the kids camping for the weekend. Susan brings a nine-year-old girl home from the day care center. Tommy gets a date with a popular girl at school.
1 votes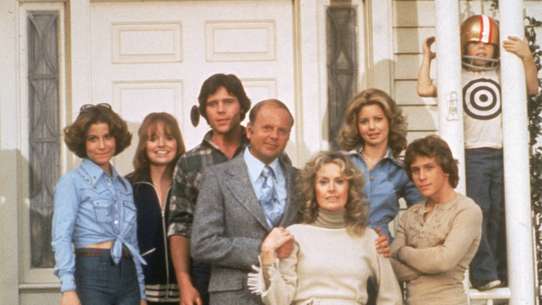 #18 - The Yearning Point
Season 3 - Episode 15 - Aired Dec 13, 1978
Both Elizabeth and Tommy learn that there is no easy way to success. Elizabeth wants to go to an expensive college in Vermont with a good dance program but Tom can't afford the tuition. Nancy takes a correspondence course in hair styling. Abby discovers a dance scholarship. Elizabeth can compete for Elizabeth starts studying dance with a professional dance company. Tommy tries to earn some extra money.
1 votes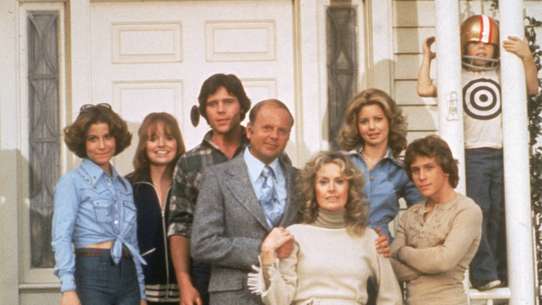 #19 - Just the Ten of Us
Season 3 - Episode 20 - Aired Jan 31, 1979
Nicholas tries to avoid a young lady who has a crush on him. Tired of saying goodnight to each other every night, David and Janet decide to live together. Tom is nominated for "Father of the Year", but his chance grows slim after David and Janet decide to become roommates.
1 votes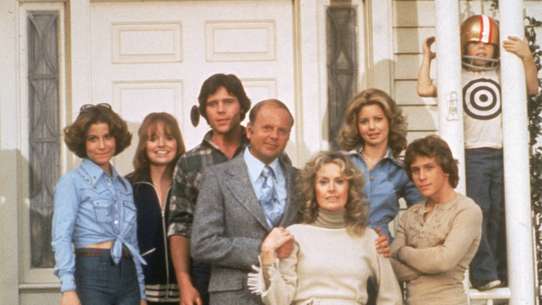 #20 - Best of Friends
Season 3 - Episode 21 - Aired Feb 7, 1979
Tommy offers to marry a pregnant friend who was a girl, Lori, even though he's not the father of her baby. The Bradfords rally to support Tommy's taking of responsibility. Nicholas and Irving open a lemonade stand in front of the Bradford house but face stiff competition when a lavish lemonade stand is opened by the Cappleton sisters around the corner. David and Janet spend a night in the Bradford house when their apartment is sprayed for bugs.
1 votes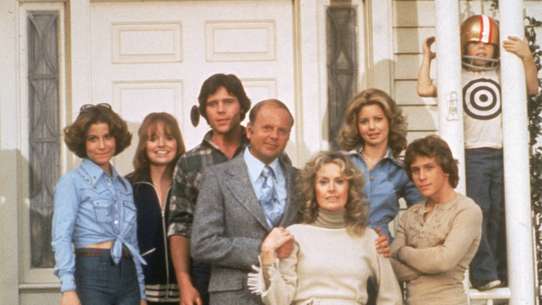 #21 - Dads, Daughters, Different Drummers
Season 3 - Episode 24 - Aired Feb 28, 1979
Tom and Abby are surprised to learn that Nicholas is musically talented but Abby is upset when Tom gets him a drum set. Joannie falls for the local drama critic who gave her a good review. Tom thinks he is a phony and tries to break up their romance. An unemployed David decides to open his own construction business and the whole family pitches in to help him
1 votes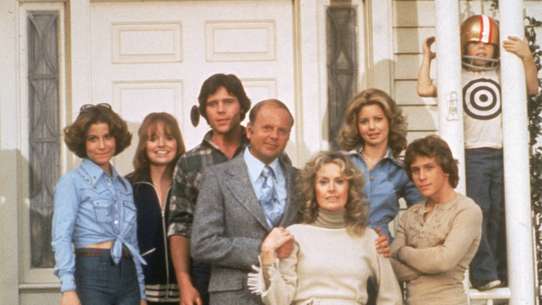 #22 - Marriage and Other Flights of Fancy (2)
Season 3 - Episode 27 - Aired May 9, 1979
David and his traveling companion continue their cross-country trip and he gets involved in a hang-gliding competition and learns a few lessons about life.
1 votes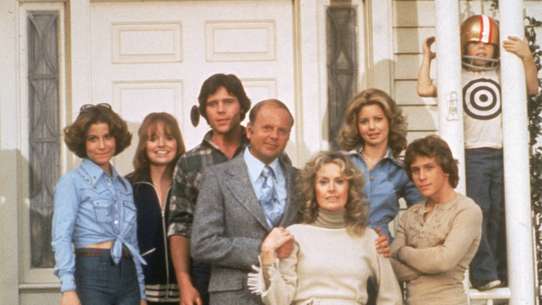 #23 - The Cupid Crisis
Season 4 - Episode 2 - Aired Sep 12, 1979
David returns and is determined to win Janet back from her new boyfriend. Merle confides to Nicholas that he wants to propose to Susan but Susan is upset when the entire Bradford family knows about before she does. Nicholas acts as the go-between for everyone
1 votes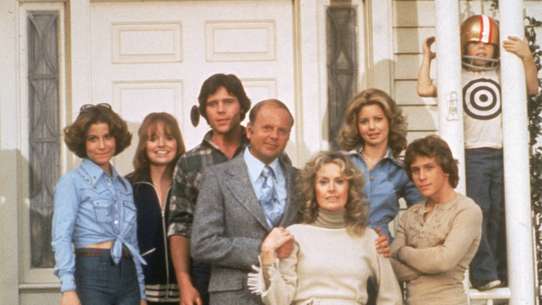 #24 - I Do, I Do, I Do, I Do
Season 4 - Episode 3 - Aired Sep 19, 1979
David and Janet set a wedding date but it turns out to be the same day Merle and Susan decided to move up the wedding day to accomodate Merle's ballplaying career move. Nancy gets a job delivering singing telegrams and is hired to deliver one at the double wedding for David and Janet and Merle and Susan.
1 votes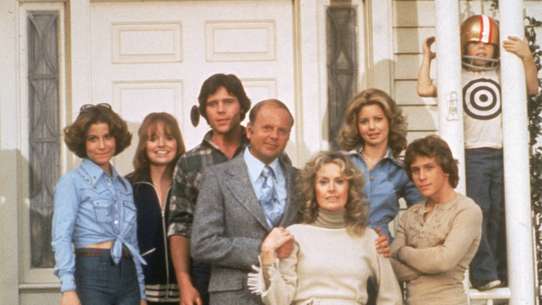 #25 - The Devil and Mr. Bradford
Season 4 - Episode 6 - Aired Oct 24, 1979
Joannie "scoops" Tom on a story on a porno theater for her new job at a television station. The problem is that the theater is owned by a public corporation and Tom is a stockholder.
1 votes