The WORST Episodes of Dr. Katz, Professional Therapist
Every episode ever - ranked by fan votes!
Last Updated: Oct 18, 2021
Dr. Katz is a divorced psychiatrist who lives with his son, Ben. While trying to help his patients (famous and not famous) with their traumas, paranoias, conflicts and problems, Dr. Katz also handles his own problems. His son Ben is all grown up but still don't know what to do with his life. His hobby is to waste Laura's (Dr. Katz's sarcastic receptionist) time with cheesy pick up lines and useless ideas and inventions. Dr. Katz also has a Cheers like bar called Jacky's 33 where he usually hangs out on his spare time, mostly chatting with his friends Julie and Stan. Julie is the bartender, who is studying to become a physical therapist and for whom Dr. Katz has a crush on. Dr. Katz, Professional Therapist was a cartoon based on Jonathan Katz's personal life. Originally running on Comedy Central, the show aired for 5 and a half seasons, and helped put Comedy Central on the map, along with fellow cartoon hit South Park. Halfway through its sixth season, the network cancelled.
Watch Now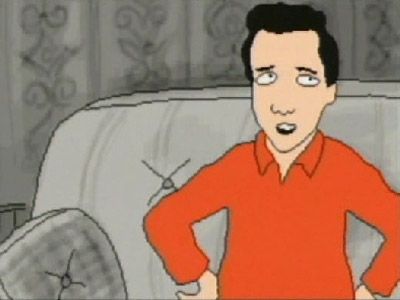 #1 - Monte Carlo
Season 3 - Episode 1 - Aired Oct 6, 1996
Ben decides to go into the celebrity limo business. He moves into Katz's office to do this, which of course annoys Laura.
70 votes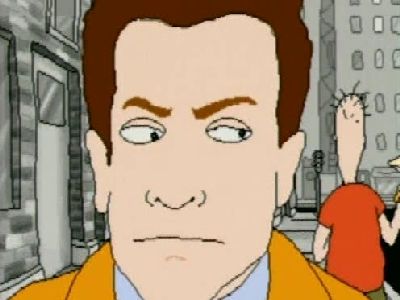 #2 - Ben's Partay
Season 6 - Episode 5 - Aired Jul 13, 1999
Ben hears from an old friend named Bruce (at 1 in the morning), who tells him that he and some others will be in town over the long weekend. Ben decides to throw a party, and when Katz threatens to bring his guitar, Ben tells him he's not invited.
34 votes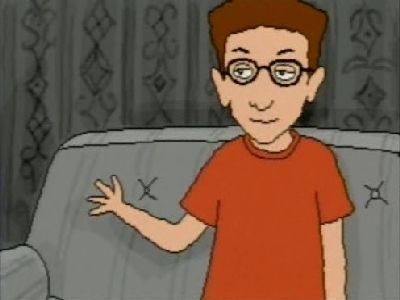 #3 - Mourning Person
Season 3 - Episode 9 - Aired Jan 26, 1997
92-year-old Aunt Estelle (wife of Cousin Morty) dies, and Katz is asked to give the eulogy.
4 votes
#4 - Mask
Season 4 - Episode 7 - Aired Aug 3, 1997
Katz takes a class in making African ritual masks.
8 votes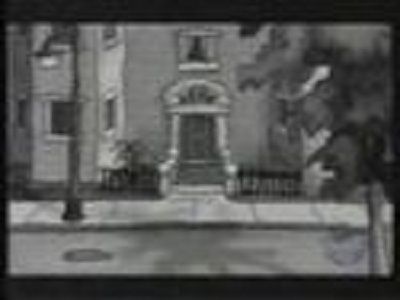 #5 - Henna
Season 2 - Episode 12 - Aired May 12, 1996
Ben and Katz both use "Ultra Henna Bouquet," which makes their hair an odd orange color. Ben just can't bring himself to complain, though, since he got the sample free in the mail and loves getting anything free. They do call the hotline, and Katz tries to complain, only to be stopped by Ben.
9 votes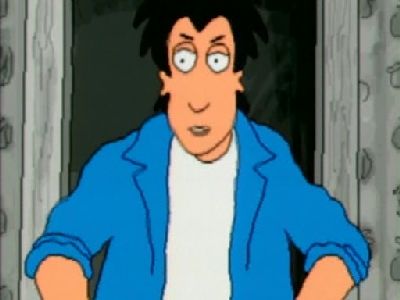 #6 - Sharon Meyers
Season 4 - Episode 6 - Aired Jul 27, 1997
Katz gets a phone call from Sharon Meyers, a woman he dated briefly two years ago, when she was also his patient. She was very attractive, and a dancer (""She was a Rockette. She can kick her own face,"" Ben says).
35 votes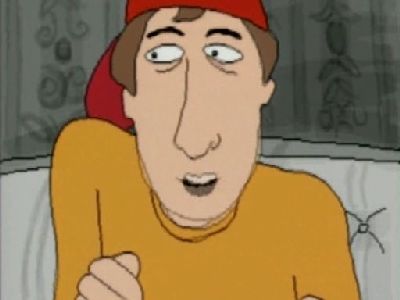 #7 - Broadcast Ben
Season 4 - Episode 4 - Aired Jul 6, 1997
Apparently not having learned from his previous experience with journalism, Ben goes to a broadcasting school audition.
37 votes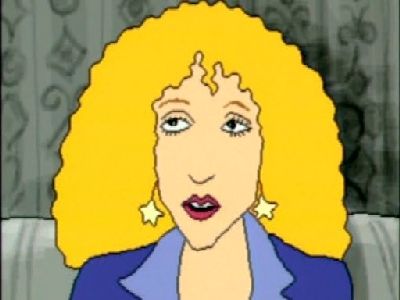 #8 - Closets
Season 4 - Episode 8 - Aired Aug 10, 1997
Katz and Ben decide to reorganize their closet space, and they hire a company to do it.
8 votes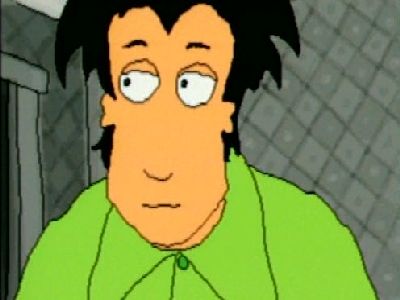 #9 - Chopper
Season 4 - Episode 10 - Aired Aug 24, 1997
Ben wins first runner-up in a WFEN radio contest to ride in the traffic helicopter. He hopes the real winner can't make it and he gets all psyched up for the possibility.
2 votes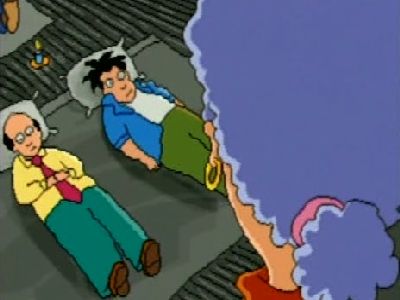 #10 - Past Lives
Season 6 - Episode 4 - Aired Jul 6, 1999
Looking through the P.U. class catalog, Katz encourages Ben to take an adult education course.
4 votes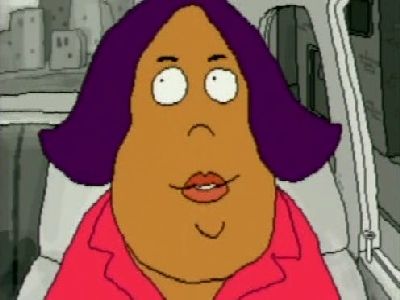 #11 - You're Belinda
Season 6 - Episode 13 - Aired Dec 24, 1999
Ben hears about a new system of therapy called ""brief therapy,"" wherein the patient is cured with only 10 questions. Katz is skeptical, of course, citing the example of Jonas Salk, which he then realizes is a bad example, since what he did worked. Laura brings up the Meyers-Briggs test, and Katz refers to them as ""vaudeville.""
4 votes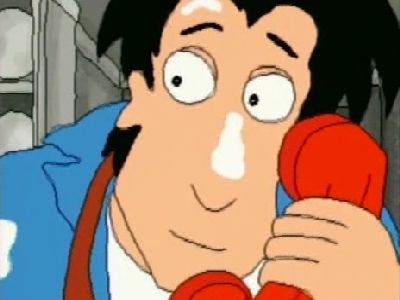 #12 - Bakery Ben
Season 6 - Episode 16 - Aired Feb 3, 2002
Ben starts working at Steve's Bakery, his very first job. He has to get up at 4 A.M. to start work, and he gets fired on his 3rd day, for being 4 hours late.
4 votes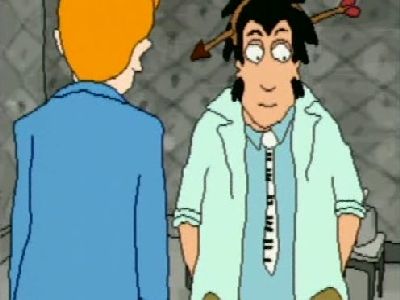 #13 - Lerapy
Season 6 - Episode 18 - Aired Feb 3, 2002
Conan O'Brien steals a couple of Dr. Katz's jokes, and Katz becomes obsessed with the incident. After recounting the events to Ben and Laura, Ben plots to sell some of his own jokes to Conan O'Brien.
4 votes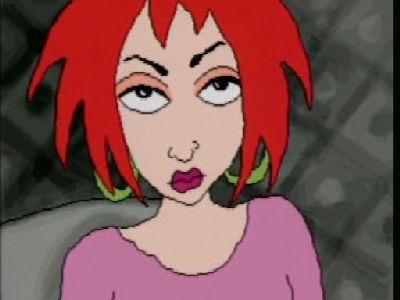 #14 - Trash Day
Season 4 - Episode 5 - Aired Jul 13, 1997
Katz finds a chair sitting outside on the curb and takes it home (""You wouldn't believe the kind of stuff people throw away."" Ben: ""You mean crap?""). However, he realizes his folly and sends Ben to take it to the dump, which proves to be difficult, because the dump is no longer open to the public (""It's all digital now"").
40 votes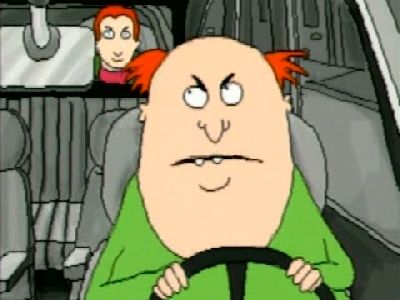 #15 - Memoirs
Season 4 - Episode 2 - Aired Jun 22, 1997
Ben decides to write his memoirs, dedicated to the ""loving memory"" of his father.
11 votes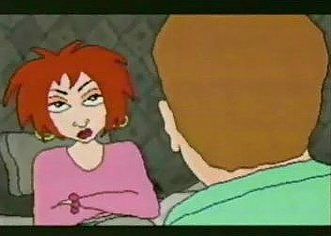 #16 - Glasses
Season 2 - Episode 3 - Aired Nov 12, 1995
Katz gets glasses, although he doesn't think he needs them. He points out the irony in a store whose job it is to sell you glasses telling you after an examination that you need glasses. He makes Laura help him look at an eye chart which he wrote himself. Julie laughs when she sees him in his glasses, and Stanley is no help either.
77 votes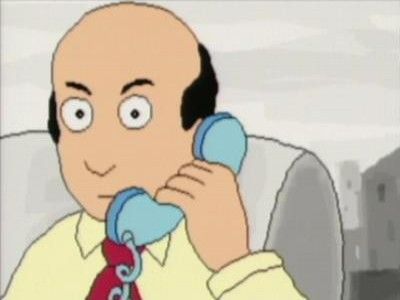 #17 - Pot-Bellied Pigs
Season 1 - Episode 1 - Aired May 28, 1995
In the premiere episode, Ben sends off quite a lot of money -- $2,999.99 each -- to buy two pot-bellied pigs, theoretically to breed them, although he didn't specify which sexes he wanted. This sudden interest in animal husbandry comes after Katz lectures Ben about finding a job.
156 votes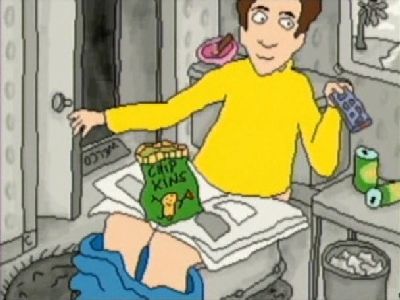 #18 - Guess Who
Season 3 - Episode 6 - Aired Jan 5, 1997
Katz gets Ben to play ""Guess Who,"" the old game from Ben's childhood. However, Katz accidentally sees Ben's card via the reflection in the TV, and he uses that information to win, without telling Ben that he had cheated.
8 votes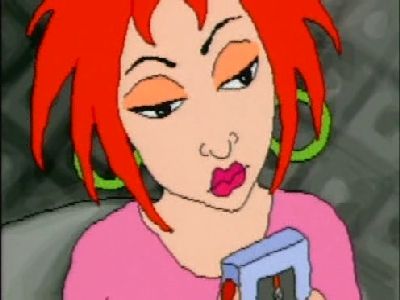 #19 - London Broil
Season 5 - Episode 10 - Aired Aug 17, 1998
Ben points out, ""When we spend time together over breakfast: boring,"" leading to a discussion of the old games he and Katz used to play when Ben was a kid. Katz asks him to take the London broil out of the freezer, and then goes to work. When he gets home, Ben greets him with a clue -- the first in a series of 54 -- for a game of Treasure Hunt
8 votes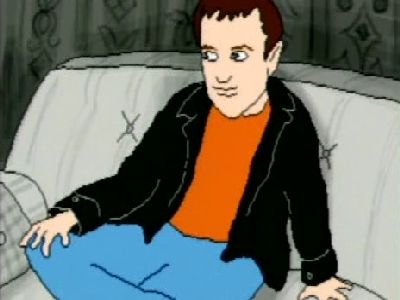 #20 - Sissy Boy
Season 6 - Episode 1 - Aired Jun 15, 1999
While picking up a box of donuts one morning, Ben is harassed by an old bully from school, Jimmy Solaray, and by Jimmy's son. They call him a sissy; Ben retorts by saying he's going to join the military.
8 votes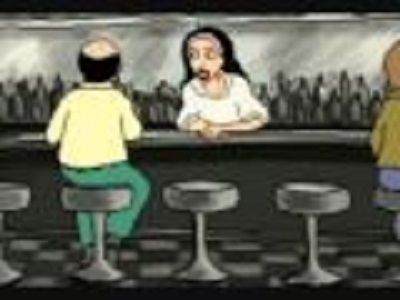 #21 - It Takes Some Getting Used To
Season 2 - Episode 8 - Aired Apr 14, 1996
Alerted that something is afoot by Katz wearing a bathrobe, Ben learns that he had a woman over the night before. At first he is incredulous, but then believes it and is offended.
14 votes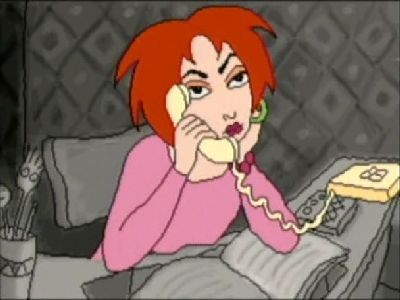 #22 - Blind Date
Season 3 - Episode 2 - Aired Oct 13, 1996
Julie sets Dr. Katz up on a blind date with her friend Beth, who makes her own clothes. Ben (morbidly) wants to celebrate the anniversary of his parents' divorce. Laura has a hard time staying focused.
14 votes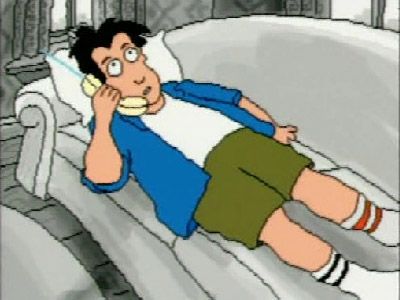 #23 - Big Fat Slug
Season 3 - Episode 11 - Aired Feb 9, 1997
Katz thinks Ben is watching too much TV, which he is. But he says TV influences people.
7 votes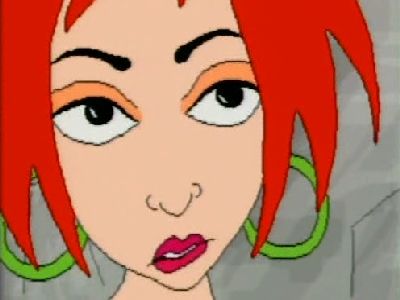 #24 - Feng Shui
Season 5 - Episode 11 - Aired Aug 24, 1998
Ben begins rearranging the furniture in the apartment after picking up a book on Feng Shui, an ancient Chinese philosophy that teaches believers to arrange the objects in their surroundings to achieve inner peace. Dr. Katz is wary of Ben's new obsession with Feng Shui, but Laura finally finds something to talk about with Ben.
6 votes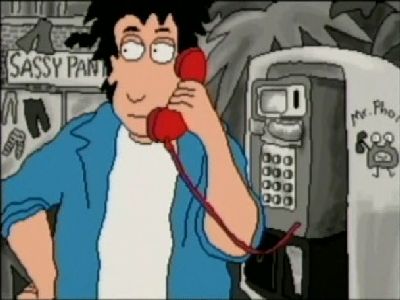 #25 - Earring
Season 3 - Episode 4 - Aired Oct 27, 1996
Ben wants to change his image, and he decides to get an earring, after considering developing a tic, or getting allergies, or dressing like a pirate and calling everyone Captain.
40 votes