The BEST Episodes of Dr. Katz, Professional Therapist
Every episode ever - ranked by fan votes!
Last Updated: Oct 18, 2021
Dr. Katz is a divorced psychiatrist who lives with his son, Ben. While trying to help his patients (famous and not famous) with their traumas, paranoias, conflicts and problems, Dr. Katz also handles his own problems. His son Ben is all grown up but still don't know what to do with his life. His hobby is to waste Laura's (Dr. Katz's sarcastic receptionist) time with cheesy pick up lines and useless ideas and inventions. Dr. Katz also has a Cheers like bar called Jacky's 33 where he usually hangs out on his spare time, mostly chatting with his friends Julie and Stan. Julie is the bartender, who is studying to become a physical therapist and for whom Dr. Katz has a crush on. Dr. Katz, Professional Therapist was a cartoon based on Jonathan Katz's personal life. Originally running on Comedy Central, the show aired for 5 and a half seasons, and helped put Comedy Central on the map, along with fellow cartoon hit South Park. Halfway through its sixth season, the network cancelled.
Watch Now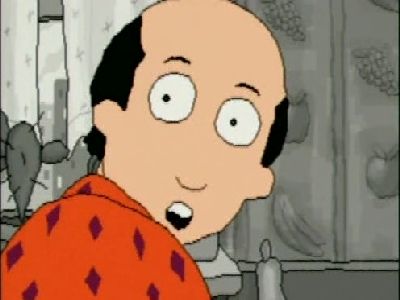 #1 - Expert Witness
Season 6 - Episode 15 - Aired Dec 24, 1999
Katz is called to testify as an expert witness in the trial of a boy named Roger who broke into an elderly couple's home, tied them up, then wrote with permanent markers all over their walls. The issue is whether he's mentally competent to stand trial, and it's up to Katz to determine that. Ben wants to know why Katz is doing this, instead of the ""charlatans"" they usually get (""They were busy,"" Katz says), but when he learns that it pays $400 an hour, he encourages this new pursuit of his dad's. Eventually, Katz finds Roger not competent to stand trial.
2 votes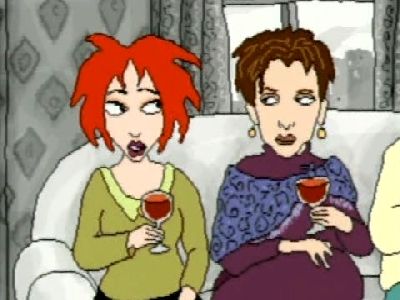 #2 - Thanksgiving
Season 5 - Episode 18 - Aired Nov 23, 1998
It's Thanksgiving, and something big happening: Katz's ex-wife Roz is coming for dinner
6 votes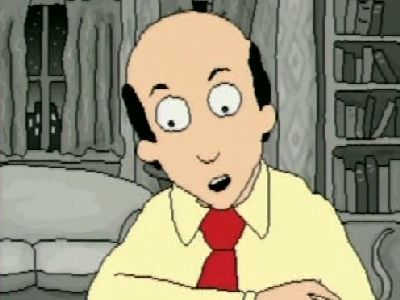 #3 - Big TV
Season 6 - Episode 11 - Aired Dec 24, 1999
Tragedy strikes when the family TV dies (""Maybe you should give it mouth-to-mouth,"" offers Katz). Ben, of course, is most stricken by this event, unable to live even a day without it. He also can't wait for Katz to get home so they can go buy one together; instead, he has a 72-inch TV delivered to the house.
5 votes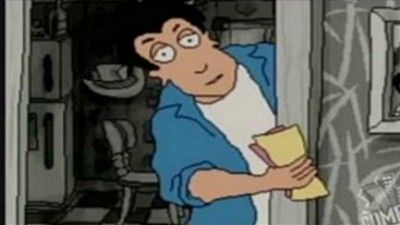 #4 - Drinky the Drunk Guy
Season 2 - Episode 6 - Aired Jan 21, 1996
Ben thinks Katz is drinking too much ("Take the mask off for one minute"), which of course he is not. As usual, Ben goes way overboard, mentioning a TV program he plans to watch: "The Drinky Guy Who's Drunk All the Time, and His Name is My Dad" ("Drinky the Drunk Guy" is Katz's suggestion for a similar program). Ben calls Laura to check on his dad, and she tells him not to let his own hypochondria extend to his father. He attempts an intervention, guided by a pamphlet called "Why is Daddy Actin'Funny?" but it's a bad time for Katz, who is busy reading "The Foot Bridges of Madison County." So Ben vows to try the intervention at a more convenient time.
76 votes
#5 - Everybody's Got a Tushy
Season 1 - Episode 5 - Aired Jun 25, 1995
Katz goes on a couple dates while Ben has no plans other than taking a shower, feeling clean, and then maybe shaving all his body hair. Katz expresses concern to Julie and Stanley about Ben's sex drive and social life. Ben looks up a few old girl friends and winds up with a date with one from fourth grade. He also wants to go into hydroponic farming "because it's fun." We see Grace the cleaning lady briefly as Katz mentions that sometimes Ben rubs up against her. (The only other time we've seen Grace was in #103.) Also, we hear the information operator on the phone; her voice is unaccredited, but it sounds a little like Laura.
109 votes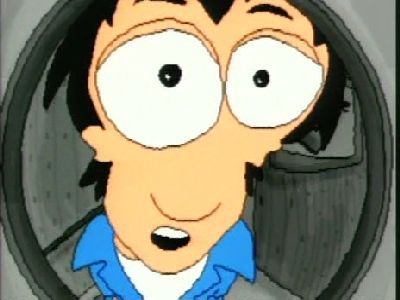 #6 - Paranoia
Season 5 - Episode 13 - Aired Sep 28, 1998
Ben wakes Katz up in the middle of the night, claiming to hear a noise. Katz hears it too, and they both think they're being burglarized. After first trying to scare off the burglar (""I'm sure glad they haven't outlawed semi-automatic weapons in the city yet!""), they give up (""Help yourself, take whatever you want, just lock up when you're done""). Turns out the burglar doesn't get in, but Katz and Ben over-react -- oddly, this time it's Katz who over-reacts more. They get new locks and bars on the windows, and Ben wants a hamster. Katz tells Julie and Stan that a home is burglarized every 15 minutes, and that he can't believe he called 911 and was told he had the wrong number. (Stan: ""Did you dial N-I-N-E-one-one?"" Katz: ""OK, you win, you're the stupidest guy in the bar."") Katz suggests a lower peephole, in case the burglar is a midget. Why? Because every horror movie he's seen has an evil midget in it. (Movies mentioned: ""Midget Killers,"" ""I'm Small and You're Dead,"" ""Too Small to Let
8 votes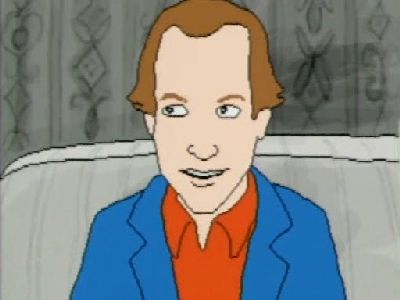 #7 - Pullman Square
Season 6 - Episode 2 - Aired Jun 22, 1999
Ben calls Katz at work with the shocking news that Berman's is closing, the latest casualty in a renovation of Pullman Square -- Ben's old hangout. He wants to do something about it, natch, though he does it in a misguided way.
5 votes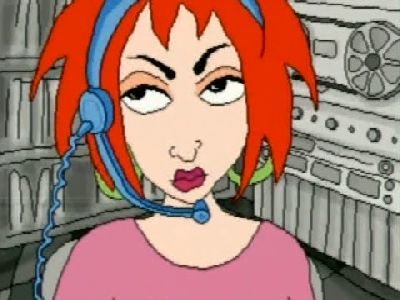 #8 - Radio Katz
Season 6 - Episode 14 - Aired Dec 24, 1999
Katz's friend Carlton Campbell, host of radio show ""Campbell's Couch,"" has asked Katz to fill in for him one night (""Does he know you well?"" asks the typically supportive Ben
4 votes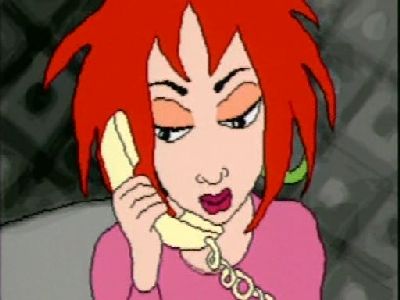 #9 - Ben Treats
Season 4 - Episode 1 - Aired May 9, 1997
Ben wins $500 in the Sir Pay-a-Lot scratch-off lottery and takes Katz and Laura out to dinner. Soon enough, Ben and Laura both get drunk and start to act goofy.
9 votes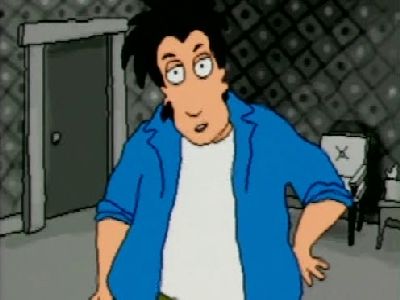 #10 - Phone Luv
Season 5 - Episode 6 - Aired Jul 20, 1998
Ben becomes enamored of Cindy, a telemarketer from Telepurchase. He mistakes her powerful sales skills for actual affection, and wants to have a private conversation with her, resulting in an angrily whispered argument between him and Katz.
7 votes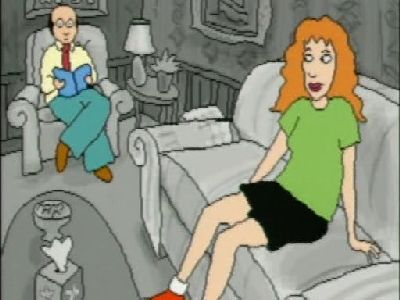 #11 - Ping-Pong
Season 5 - Episode 17 - Aired Oct 26, 1998
Katz's old ping-pong rival David Stanick calls and wants to play again -- for $750. Katz agrees and starts to train and worry.
6 votes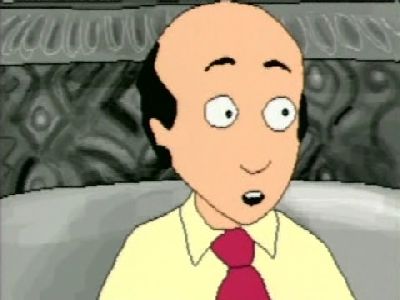 #12 - Walk for Hunger
Season 6 - Episode 6 - Aired Jul 20, 1999
Laura tells Katz she'll be participating in a ""Walk for Hunger"" this Saturday, and asks him to sponsor her.
6 votes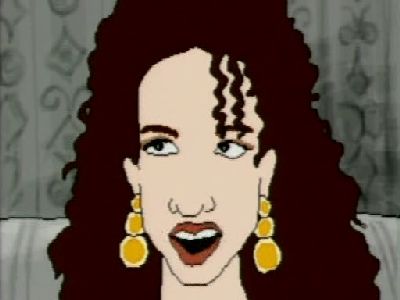 #13 - Waltz
Season 5 - Episode 14 - Aired Oct 5, 1998
As Katz and Ben prepare to go to Katz's niece Rachel's wedding, Katz discovers that since Uncle Morty is dead, he'll have to dance with Rachel -- and he can't waltz.
5 votes
#14 - Vow of Silence
Season 6 - Episode 12 - Aired Dec 24, 1999
When the paper doesn't get delivered for a few days, Ben observes that Katz is hooked on the news. Katz denies it and bets him that he can go longer without news than Ben can go without talking.
5 votes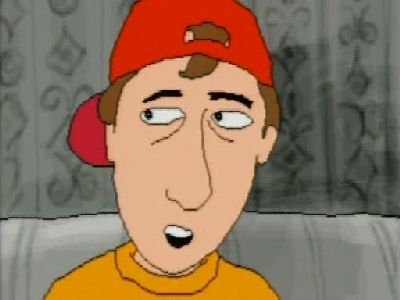 #15 - Anniversary
Season 5 - Episode 15 - Aired Oct 12, 1998
Katz's wedding anniversary is approaching, so Ben wants to do something for him.
4 votes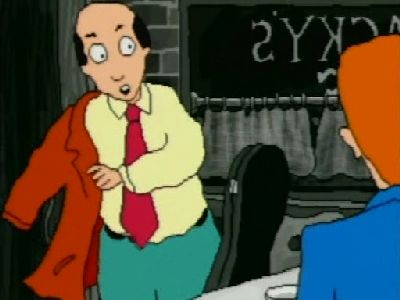 #16 - Studio Guy
Season 3 - Episode 8 - Aired Jan 19, 1997
Katz wants to take up recording again, because he's writing a new song. Ben is opposed to the idea, until Katz tells him he can be the producer.
11 votes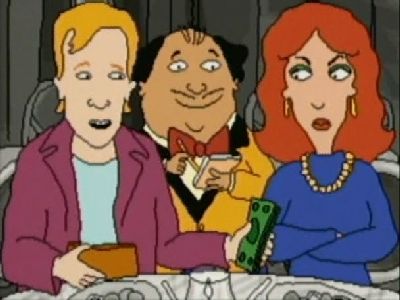 #17 - Koppleman and Katz
Season 3 - Episode 5 - Aired Nov 3, 1996
While rummaging around in search of his birth certificate, Ben comes across evidence of Katz's former life: as a hippie folk singer.
14 votes
#18 - Miles Away
Season 5 - Episode 9 - Aired Aug 10, 1998
Ben's goes to visit his cousin Sarah, in an unnamed city, from whom he once stole money when he was 6 (""It was over a dollar,"" he says as he worries whether she's still upset).
7 votes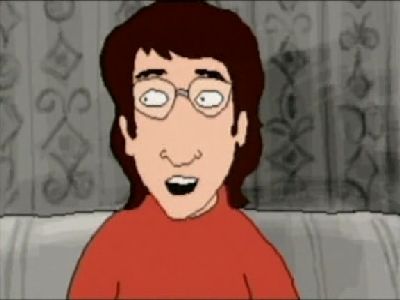 #19 - Fructose
Season 3 - Episode 3 - Aired Oct 20, 1996
Katz decides to keep a bowl of fruit at the office, but it goes rotten pretty fast. He talks about it at the bar, and Stanley pronounces ""fructose"" as ""fruck-tose."" Meanwhile, Ben considers a variety of career options, after being told by his dad that he's ""pissing his life away"". He tries cake decorating and makes a cake made purely of frosting; takes up roller-skating; considers being a truck driver; and asks if there's a job for what he used to do as a kid: put on a pair of dad's pants, pull them way over his head, and stumble around the house.
10 votes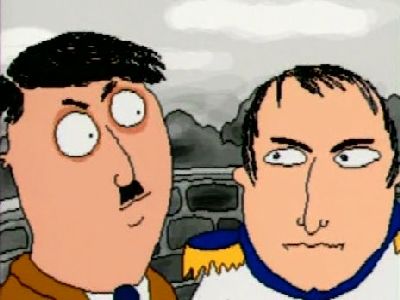 #20 - Old Man
Season 5 - Episode 1 - Aired Jun 17, 1998
Katz seems to be losing energy and is sleeping later in the morning. He wonders if he's feverish, but in fact, he feels a little cold.
10 votes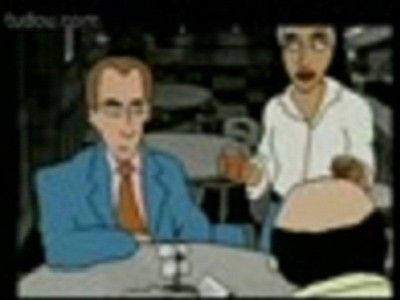 #21 - Theory of Intelligence
Season 2 - Episode 11 - Aired May 5, 1996
Katz is asked to speak at an adult education class on his theory on intelligence. His theory is that a person's intelligence increases immediately after an intense emotional experience. Ben tries to prove this by inflicting pain upon himself, among other things.
14 votes
#22 - Bully
Season 1 - Episode 3 - Aired Jun 11, 1995
Ben finds that his favorite stuffed animal from his childhood, Bully, has been tossed in the dumpster. Ben immediately blames his father and begins to label all of his possessions; he even labels his labels. Ben starts to fear that his father is going to throw him out of the house like his Bully. Sick of his father playing his folk, blues and "Snoopy Dog Dog" songs, suggests that he should play an open mic night, so that he doesn't play in the house. Ben and Laura go to watch him humiliate himself.
168 votes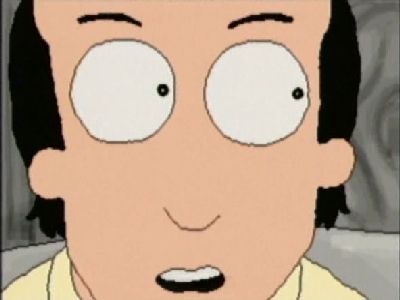 #23 - Day Planner
Season 3 - Episode 7 - Aired Jan 12, 1997
Katz got practically no sleep because the air conditioner ""shimmies"" and keeps him awake. He asks Ben to fix it. Then, at work, Katz realizes he's forgotten his day planner and asks Ben to find it.
10 votes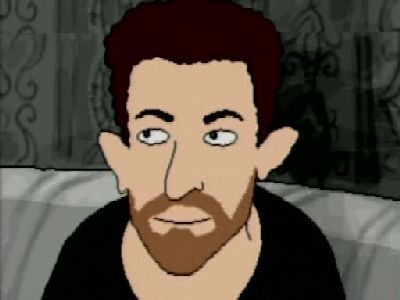 #24 - Movies
Season 5 - Episode 4 - Aired Jul 6, 1998
Katz and Ben try to decide on a movie. Katz wants to see ""Love Strings"" (a chick flick), while Ben wants to see ""Fire Power.
5 votes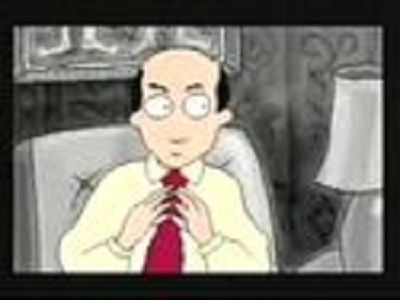 #25 - ESP
Season 2 - Episode 13 - Aired May 26, 1996
After making a few lucky guesses, Ben thinks he has ESP ("Extra-sentencing something") and goes to extremes in trying to test it. He warns Katz not to go to the bar, or else something bad will happen.
14 votes