The BEST Episodes of Dr. Katz, Professional Therapist
Every episode ever - ranked by fan votes!
Last Updated: Nov 6, 2019
Dr. Katz is a divorced psychologist who lives with his son, Ben. While trying to help his patients (famous and not famous) with their traumas, paranoias, conflicts and problems, Dr. Katz also handles his own problems. His son Ben is all grown up but still don't know what to do with his life. His hobby is to waste Laura's (Dr. Katz's sarcastic receptionist) time with cheesy pick up lines and useless ideas and inventions. Dr. Katz also has a Cheers like bar called Jacky's 33 where he usually hangs out on his spare time, mostly chatting with his friends Julie and Stan. Julie is the bartender, who is studying to become a physical therapist and for whom Dr. Katz has a crush on. Dr. Katz, Professional Therapist was a cartoon based on Jonathan Katz's personal life. Originally running on Comedy Central, the show aired for 5 and a half seasons, and helped put Comedy Central on the map, along with fellow cartoon hit South Park. Halfway through its sixth season, the network took it off the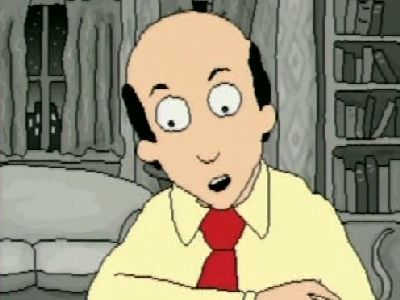 #1 - Big TV
Season 6 - Episode 11
Tragedy strikes when the family TV dies (""Maybe you should give it mouth-to-mouth,"" offers Katz). Ben, of course, is most stricken by this event, unable to live even a day without it. He also can't wait for Katz to get home so they can go buy one together; instead, he has a 72-inch TV delivered to the house.
3 votes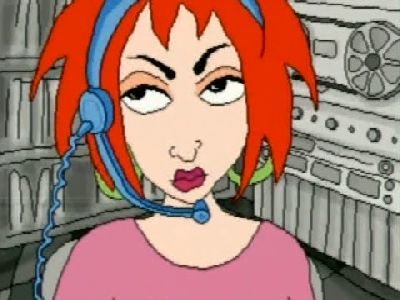 #2 - Radio Katz
Season 6 - Episode 14
Katz's friend Carlton Campbell, host of radio show ""Campbell's Couch,"" has asked Katz to fill in for him one night (""Does he know you well?"" asks the typically supportive Ben
2 votes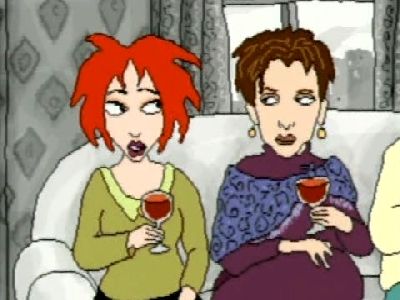 #3 - Thanksgiving
Season 5 - Episode 18
It's Thanksgiving, and something big happening: Katz's ex-wife Roz is coming for dinner
5 votes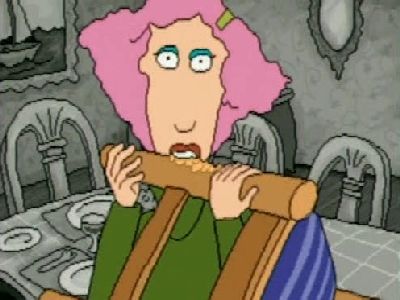 #4 - Ball and Chain
Season 6 - Episode 8
Katz goes on three dates with best-selling author and gastrointerologist Alice Webber, and -- surprise -- Ben over-reacts, fearing his dad will get married again (""I don't mention her name in the house,"" he says cattily).
2 votes
#5 - Vow of Silence
Season 6 - Episode 12
When the paper doesn't get delivered for a few days, Ben observes that Katz is hooked on the news. Katz denies it and bets him that he can go longer without news than Ben can go without talking.
3 votes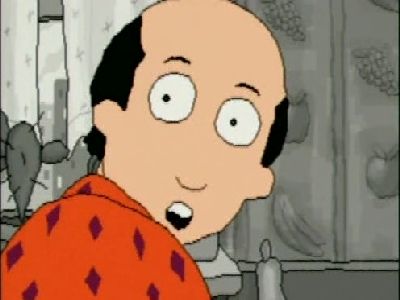 #6 - Expert Witness
Season 6 - Episode 15
Katz is called to testify as an expert witness in the trial of a boy named Roger who broke into an elderly couple's home, tied them up, then wrote with permanent markers all over their walls. The issue is whether he's mentally competent to stand trial, and it's up to Katz to determine that. Ben wants to know why Katz is doing this, instead of the ""charlatans"" they usually get (""They were busy,"" Katz says), but when he learns that it pays $400 an hour, he encourages this new pursuit of his dad's. Eventually, Katz finds Roger not competent to stand trial.
2 votes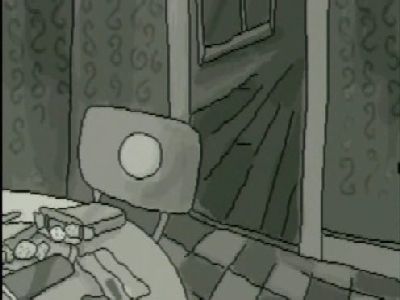 #7 - Uncle Nothing
Season 6 - Episode 17
Ben and Dr. Katz meet at Julie's bar for a fun night on the town, but Dr. Katz reveals some startling news: Laura is engaged. Ben insists he's fine with it, but his actions (and words) prove otherwise.
2 votes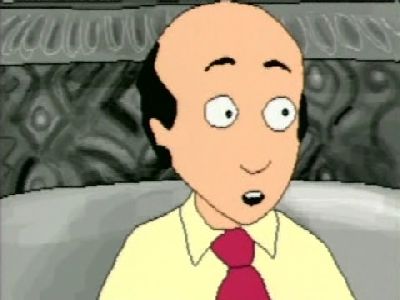 #8 - Walk for Hunger
Season 6 - Episode 6
Laura tells Katz she'll be participating in a ""Walk for Hunger"" this Saturday, and asks him to sponsor her.
4 votes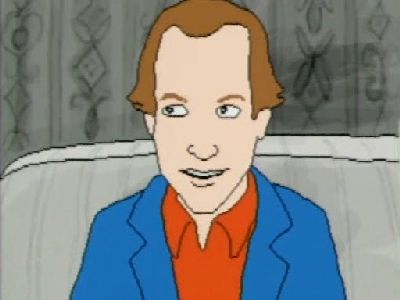 #9 - Pullman Square
Season 6 - Episode 2
Ben calls Katz at work with the shocking news that Berman's is closing, the latest casualty in a renovation of Pullman Square -- Ben's old hangout. He wants to do something about it, natch, though he does it in a misguided way.
4 votes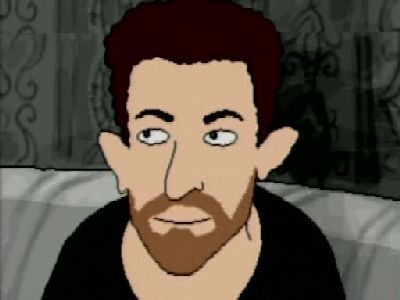 #10 - Movies
Season 5 - Episode 4
Katz and Ben try to decide on a movie. Katz wants to see ""Love Strings"" (a chick flick), while Ben wants to see ""Fire Power.
3 votes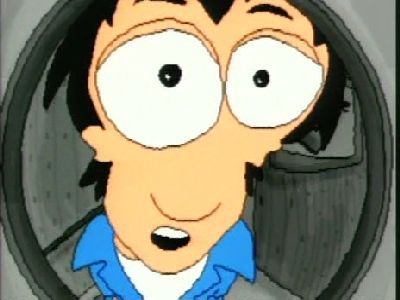 #11 - Paranoia
Season 5 - Episode 13
Ben wakes Katz up in the middle of the night, claiming to hear a noise. Katz hears it too, and they both think they're being burglarized. After first trying to scare off the burglar (""I'm sure glad they haven't outlawed semi-automatic weapons in the city yet!""), they give up (""Help yourself, take whatever you want, just lock up when you're done""). Turns out the burglar doesn't get in, but Katz and Ben over-react -- oddly, this time it's Katz who over-reacts more. They get new locks and bars on the windows, and Ben wants a hamster. Katz tells Julie and Stan that a home is burglarized every 15 minutes, and that he can't believe he called 911 and was told he had the wrong number. (Stan: ""Did you dial N-I-N-E-one-one?"" Katz: ""OK, you win, you're the stupidest guy in the bar."") Katz suggests a lower peephole, in case the burglar is a midget. Why? Because every horror movie he's seen has an evil midget in it. (Movies mentioned: ""Midget Killers,"" ""I'm Small and You're Dead,"" ""Too Small to Let
7 votes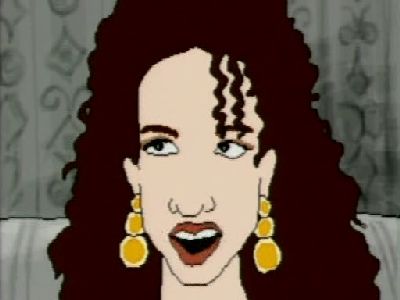 #12 - Waltz
Season 5 - Episode 14
As Katz and Ben prepare to go to Katz's niece Rachel's wedding, Katz discovers that since Uncle Morty is dead, he'll have to dance with Rachel -- and he can't waltz.
4 votes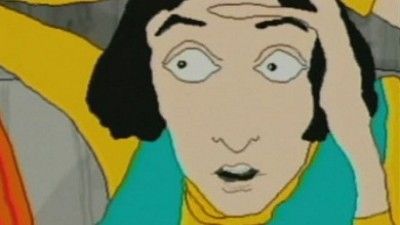 #13 - Bees and SIDS
Season 2 - Episode 5
Ben gets a sore throat, which then spreads to his legs -- his hypochondria is in full bloom. Katz admonishes him to stay away from the medical books: "Last time it took three doctors and $500 to convince you that you didn't have an ovarian cyst." Ben suspects he may have something genetic, and Katz does some "gene" jokes (gene splicing, the shyness gene). He finally settles on SIDS -- Sudden Infant Death Syndrome. Meanwhile, Katz has a fear of bees, which comes to light when one finds its way into the office.
14 votes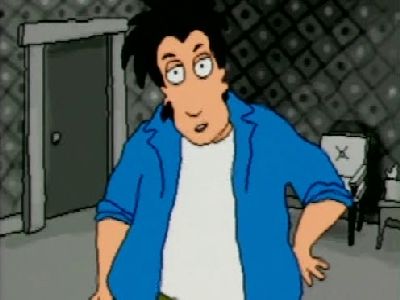 #14 - Phone Luv
Season 5 - Episode 6
Ben becomes enamored of Cindy, a telemarketer from Telepurchase. He mistakes her powerful sales skills for actual affection, and wants to have a private conversation with her, resulting in an angrily whispered argument between him and Katz.
5 votes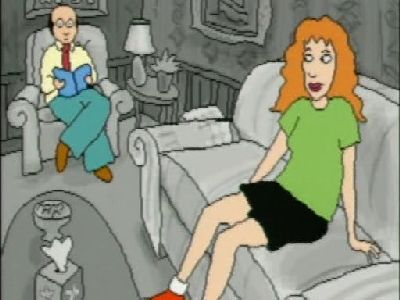 #15 - Ping-Pong
Season 5 - Episode 17
Katz's old ping-pong rival David Stanick calls and wants to play again -- for $750. Katz agrees and starts to train and worry.
5 votes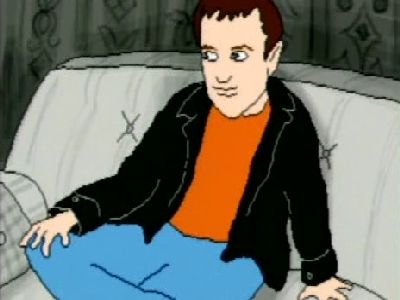 #16 - Sissy Boy
Season 6 - Episode 1
While picking up a box of donuts one morning, Ben is harassed by an old bully from school, Jimmy Solaray, and by Jimmy's son. They call him a sissy; Ben retorts by saying he's going to join the military.
6 votes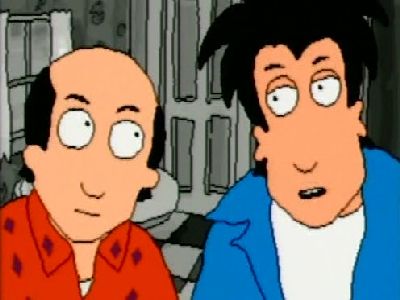 #17 - Metaphors
Season 5 - Episode 3
Katz brings up the job issue with Ben, and a series of metaphors ensues.
7 votes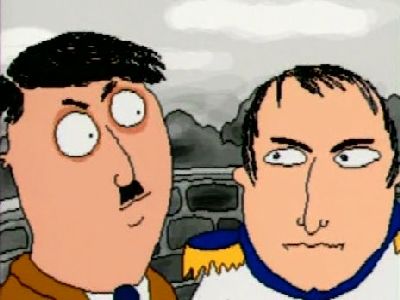 #18 - Old Man
Season 5 - Episode 1
Katz seems to be losing energy and is sleeping later in the morning. He wonders if he's feverish, but in fact, he feels a little cold.
7 votes
#19 - Miles Away
Season 5 - Episode 9
Ben's goes to visit his cousin Sarah, in an unnamed city, from whom he once stole money when he was 6 (""It was over a dollar,"" he says as he worries whether she's still upset).
6 votes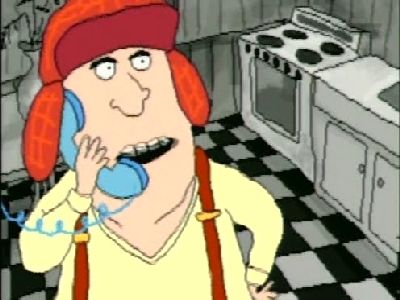 #20 - Community Theater
Season 5 - Episode 16
Katz is auditioning for a community theater production of ""Love's Retreat.
3 votes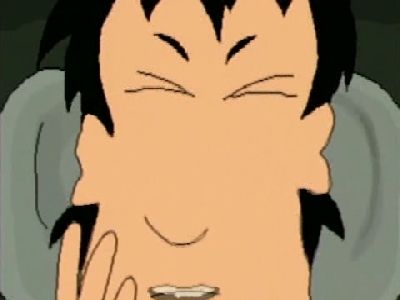 #21 - Wisdom Teeth
Season 6 - Episode 3
Ben's wisdom teeth hurt, which he shows his dad (along with a mouthful of cereal). He fears going to Dr. Zelbar because of his violent history with him -- apparently, Ben used to fight him.
3 votes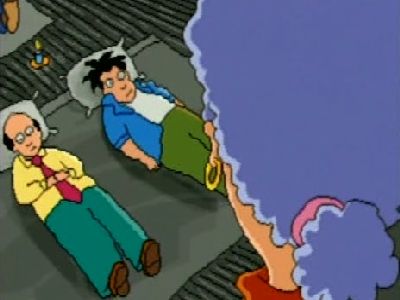 #22 - Past Lives
Season 6 - Episode 4
Looking through the P.U. class catalog, Katz encourages Ben to take an adult education course.
2 votes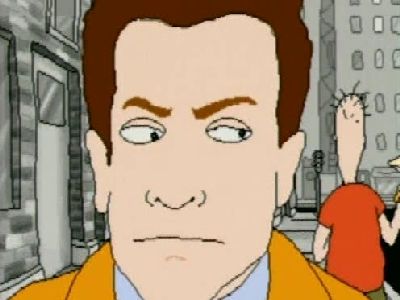 #23 - Ben's Partay
Season 6 - Episode 5
Ben hears from an old friend named Bruce (at 1 in the morning), who tells him that he and some others will be in town over the long weekend. Ben decides to throw a party, and when Katz threatens to bring his guitar, Ben tells him he's not invited.
5 votes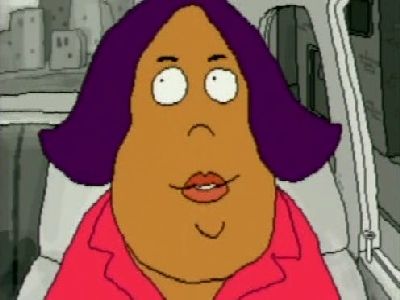 #24 - You're Belinda
Season 6 - Episode 13
Ben hears about a new system of therapy called ""brief therapy,"" wherein the patient is cured with only 10 questions. Katz is skeptical, of course, citing the example of Jonas Salk, which he then realizes is a bad example, since what he did worked. Laura brings up the Meyers-Briggs test, and Katz refers to them as ""vaudeville.""
2 votes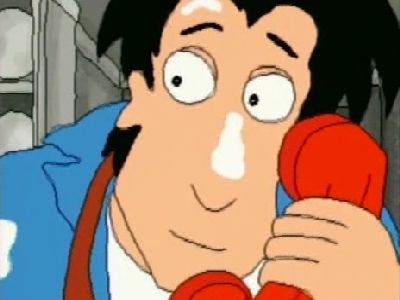 #25 - Bakery Ben
Season 6 - Episode 16
Ben starts working at Steve's Bakery, his very first job. He has to get up at 4 A.M. to start work, and he gets fired on his 3rd day, for being 4 hours late.
2 votes