The BEST Episodes of De Luizenmoeder
Every episode ever - ranked by fan votes!
Last Updated: Dec 8, 2021
Newly single mum Hannah is determined to get her life back on track. At daughter Floor's new school she quickly becomes involved in the miniature society with its own rules and regulations on playground and parking issues, treats, group chats, crossing guard duties and of course... head lice checking.
Watch Now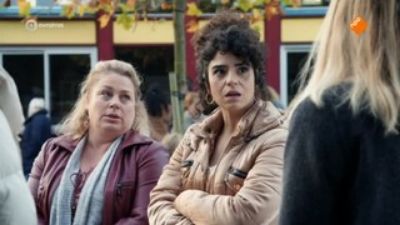 #1 - Let them shine
Season 1 - Episode 4 - Aired Feb 4, 2018
For the annual parent to teacher conversations, director Anton has a new "let them Shine" method. And student teacher Bobbi is just in time to put it all to practice.
41 votes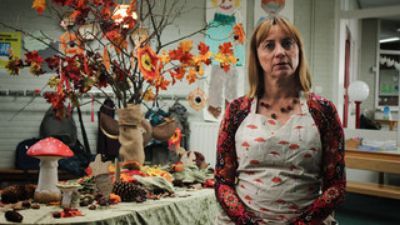 #2 - Congratulations on both your birthdays!
Season 1 - Episode 3 - Aired Jan 28, 2018
Its Floors birthday or is it ? Not according to miss Ank, it could have been if her mother Hannah had followed the correct birthday procedure. Also director Anton is all about parent partipicipation-pizza?
41 votes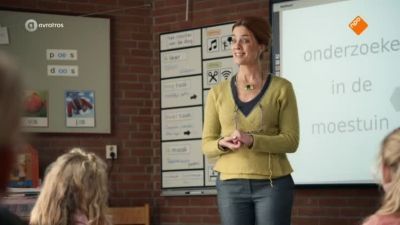 #3 - Spring Fever
Season 1 - Episode 6 - Aired Feb 18, 2018
Ank has to teach sexual education to her class, but because Anton refuses to get her the proper education materials things get kind of confusing. Also Hannas ex-husband Pieter suddenly appears at the school, which has a reaction from Volkert.
34 votes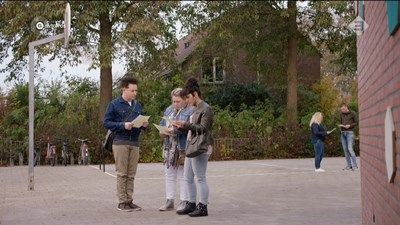 #4 - Lievelingsjuf
Season 2 - Episode 9 - Aired Apr 7, 2019
Juf Helma neemt afscheid van De Klimop. Er wordt een groot feest voor haar georganiseerd, waarvoor Nancy en Hannah de leiding hebben. De Cito-resultaten houden de ouders van groep 8 bezig, terwijl de ouders van groep 4 betwijfelen of De Klimop wel de juiste school is voor hun kinderen.
28 votes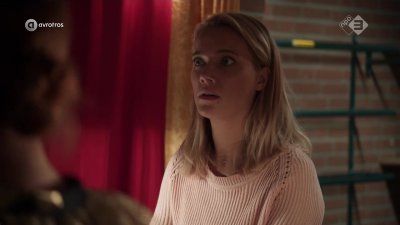 #5 - Send in the clowns
Season 1 - Episode 9 - Aired Mar 11, 2018
Has Anton gone too far and is he going to be replaced as principal ? Not if miss Ank has something to say about it. Hannah's communication about the end of year circus themed fest, causes confusion with the parents, should they all come dressed up as clowns or not?
32 votes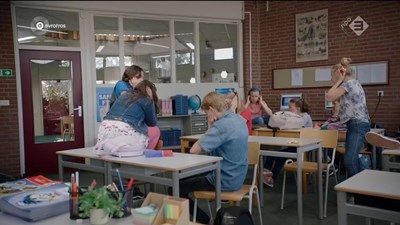 #6 - Safety first
Season 2 - Episode 1 - Aired Feb 10, 2019
Een nieuw schooljaar op 'De Klimop'. Hannah is gepromoveerd tot klassenmoeder en Juf Ank is met haar leerlingen overgegaan naar groep 4. Directeur Anton heeft flink geïnvesteerd in een nieuwe strategie: De Klimop moet de veiligste school van de regio worden. Daarnaast is hij in zijn nopjes vanwege een nieuwe leerling: Ahmed.
28 votes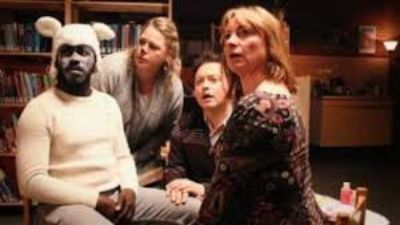 #7 - Winterklaas
Season 1 - Episode 5 - Aired Feb 11, 2018
Director Anton decides that traditional fest of Sinterklaas has had his best days. So he invents a replacement for Sinterklaas, the more modern "Winterklaas" who lives with his polar bears on the Northpole. But not everyone thinks this is a good idea.
37 votes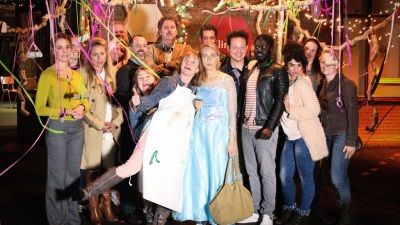 #8 - Always those newcomers
Season 1 - Episode 1 - Aired Jan 14, 2018
It's not easy being new in primary school. At least not for Floor's mother Hannah. Hannah has the feeling she just make contact with a brand new species of humans and that's even before she meets Floor's teacher, the singing miss Ank.
50 votes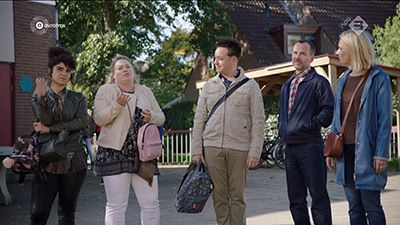 #9 - Gezien als meisje
Season 2 - Episode 2 - Aired Feb 17, 2019
Juf Helma nadert haar pensioen, dus er wordt een vacature geplaatst. Juf Ank en Juf Helma zijn hevig gecharmeerd van sollicitant Matthis. Walter en Kenneth maken zich zorgen om Rianne, die opeens het label transpersoon krijgt opgespeld. Ondertussen zijn de jongens-wc's verstopt, dus iedereen moet naar de damestoiletten.
28 votes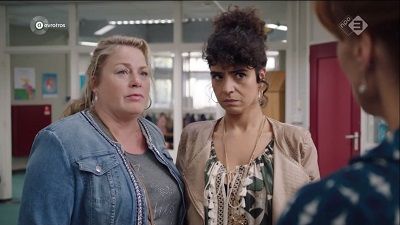 #10 - Harakiri
Season 2 - Episode 8 - Aired Mar 31, 2019
Het is bijna ramadan. Directeur Anton moet zijn belofte aan de ouders van Ahmed nakomen en organiseert een ramadanmarkt. Volkert wordt ergens van beschuldigd, dus de schoolpleinouders roddelen er lustig op los. Alleen Hannah gaat naarstig op zoek naar de waarheid.
27 votes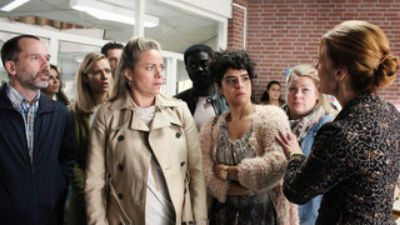 #11 - A deal is a deal
Season 1 - Episode 2 - Aired Jan 21, 2018
Director Anton meets the new janitor Volkert, an ex-soldier, who is more in control in school than Anton will ever be. Miss Ank decides its time to stop the parents from waving too much to their children and she is making a true effort to stop them.
46 votes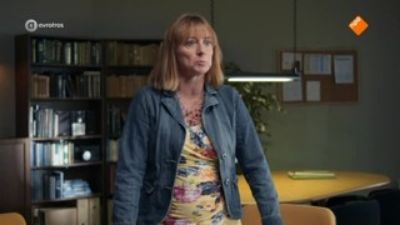 #12 - A Bright Light
Season 1 - Episode 7 - Aired Feb 25, 2018
Its Aprils Fools day and Anton is about to prank everyone , but could the joke be on him this year? The children are assigned Moon, Star, Sun or Rocket designations according to their current learning skills. But not all the parents agree....not at all.....
35 votes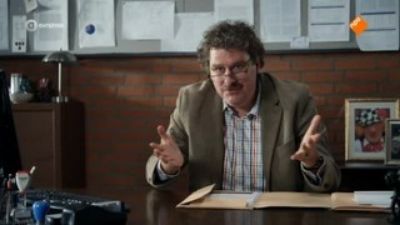 #13 - Topper-training
Season 1 - Episode 8 - Aired Mar 4, 2018
Director Anton is spending more money than he should on his circus fest and now he has a big problem. Ank teaches the children with her "topper-training" method, with surprising results among the parents.
30 votes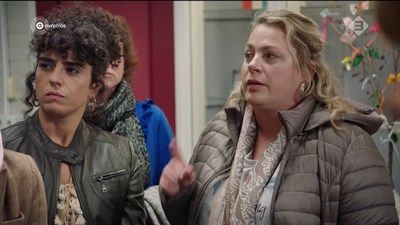 #14 - Witte puntjes
Season 2 - Episode 7 - Aired Mar 24, 2019
Er is een luizenplaag in de klas van Juf Ank. Alle luizenmoeders worden opgetrommeld om te pluizen, want alleen als iedereen luisvrij is kan het schoolkamp doorgaan. Karel neemt uiteindelijk drastische maatregelen. Walter en Kenneth maken zich druk om Moederdag: waarom krijgen zij als vader geen presentje? Ondertussen krijgt directeur Anton verdrietig nieuws.
25 votes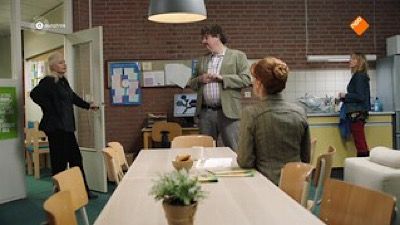 #15 - Genocidehoed
Season 2 - Episode 5 - Aired Mar 10, 2019
Nancy heeft last-minute iemand moeten regelen voor de schoolfoto's, dus dit jaar is vriendin Anne-Mart de fotografe. Zij houdt er nogal curieuze ideeën op na die niet bij iedereen in goede aarde vallen. De leraren maken zich op voor een studiedag, waarin ze leren elkaar positieve feedback te geven.
29 votes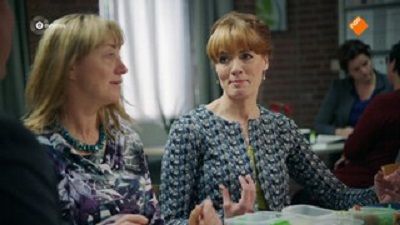 #16 - Jezus in je hart
Season 2 - Episode 4 - Aired Mar 3, 2019
De Klimop maakt zich klaar voor het kerstfeest. Hannah coördineert het kerstdiner van groep 4, maar raakt tureluur door de allergieën en dieetwensen. Directeur Anton en Nancy willen het traditionele kerstverhaal opvoeren met de docenten, maar daar steekt Pjotr-Jan een stokje voor; De Klimop is immers een openbare basisschool.
29 votes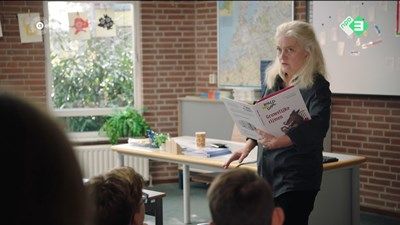 #17 - Fons de Poel
Season 2 - Episode 3 - Aired Feb 24, 2019
Het is Kinderboekenweek. Wanneer juf Helma en groep 8 smullen van gruwelijke sprookjes, maakt Karel zich zorgen over de impact daarvan op zijn zoon Philippien. Directeur Anton zet alles op alles om een BN'er te regelen voor het slotfeest van de Kinderboekenweek. Intussen geven Hannah en Nancy allebei een andere invulling aan de voorlees-hoek.
27 votes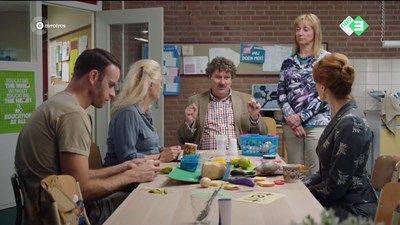 #18 - Korte rondjes
Season 2 - Episode 6 - Aired Mar 17, 2019
De jaarlijkse sponsorloop staat weer voor de deur. Dit jaar wil directeur Anton heel graag meer geld ophalen dan de andere basisscholen in de buurt, dus hij laat conciërge Volkert de rondjes wat korter maken. De ouders op het schoolplein troeven elkaar af met welk kind het meeste geld zal ophalen. Juf Ank is intussen een kruistocht begonnen tegen suiker.
28 votes