The BEST Episodes of Daniel Boone
Every episode ever - ranked by fan votes!
Last Updated: Jan 9, 2022
Frontier hero Daniel Boone conducts surveys and expeditions around Boonesborough, running into both friendly and hostile Indians, just before and during the Revolutionary War.
Watch Now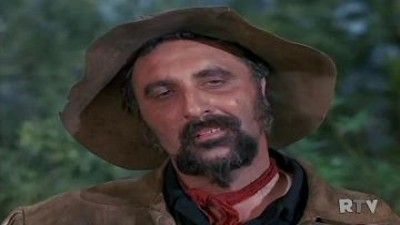 #1 - The Blackbirder
Season 5 - Episode 2 - Aired Oct 3, 1968
A bounty hunter seeking a naval deserter is tricked into capturing Boone s friend Gideon as an escaped slave.
1 votes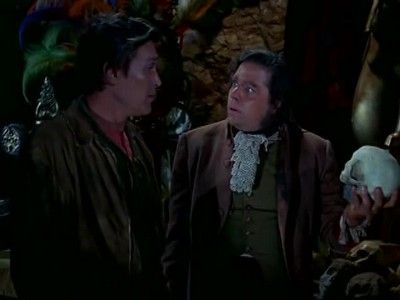 #2 - The Valley of the Sun
Season 5 - Episode 9 - Aired Nov 28, 1968
Poor ole Josh Clements gets into a mess again when he becomes separated from Daniel during a deer hunt. He's captured by a nutty Englishman who has discovered a lost Aztec treasure and will do anything to protect his find from outsiders.
2 votes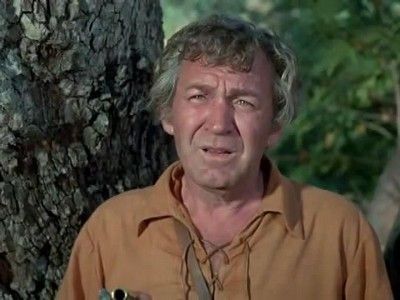 #3 - The Return of Sidewinder
Season 5 - Episode 11 - Aired Dec 12, 1968
Daniel does battle once again with his friendly enemy, Joe Snag, who has taken to robbing freight wagons with a gang that calls themselves the Cumberland Buckaroos.
3 votes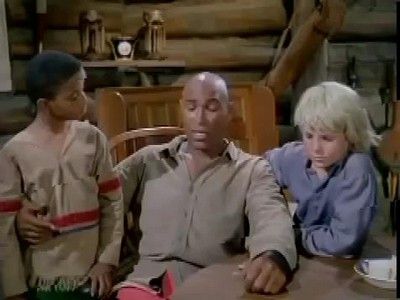 #4 - To Slay a Giant
Season 5 - Episode 13 - Aired Jan 9, 1969
When Gideon is accused of murder, Daniel must clear him quickly before some of the settlers turn into a lynch mob.
3 votes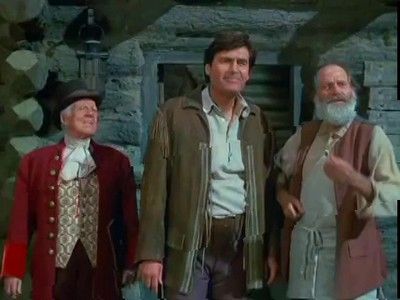 #5 - A Tall Tale of Prater Beasely
Season 5 - Episode 14 - Aired Jan 16, 1969
Prater Beaseley is a wandering minstrel and teller of tall tales who travels with an invisible bear. Prater and his invisible bear try to help a crippled boy learn self-reliance.
3 votes
Writers: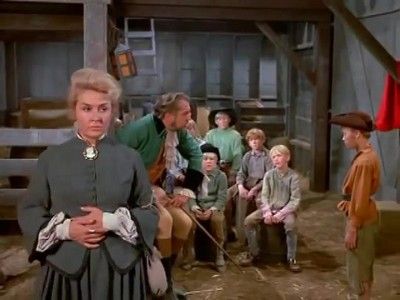 #6 - Copperhead Izzy
Season 5 - Episode 15 - Aired Jan 30, 1969
In this re-telling of Oliver Twist, Israel visits his uncle in Williamsburg and becomes involved with a group of orphans who are forced to steal for their living by the Fagin-like Dr. Samuel Morton.
2 votes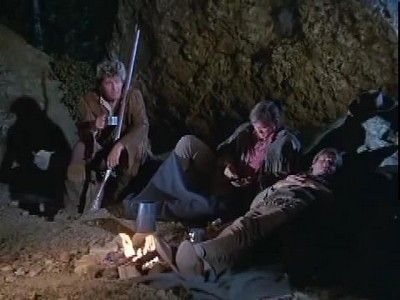 #7 - Three Score and Ten
Season 5 - Episode 16 - Aired Feb 6, 1969
An aging gunsmith tries to prove to himself and others that he can still be useful but then he's captured by the Shawnee who want him to assemble rifles for them to use against the Boonesborough settlers.
3 votes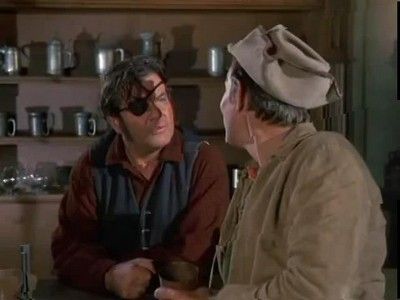 #8 - Jonah
Season 5 - Episode 17 - Aired Feb 13, 1969
Josh's late uncle, who wanted him to give up his carefree ways, leaves him an inheritance--a plot of land near Boonesborough and an educated slave named Jonah. Josh, who doesn't believe in slavery, frees Jonah but he refuses to leave until he's made a proper gentleman out of Josh. Needless to say, Jonah's plow is in the hard ground especially when Josh enters him into a prizefight without asking.
2 votes
Writers: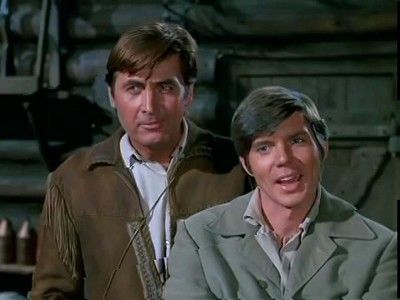 #9 - A Touch of Charity
Season 5 - Episode 19 - Aired Feb 27, 1969
Jimmy McGill wants to win the hand of lovely Miss Charity Brown and asks Daniel and Cincinnatus for a bit of help.
1 votes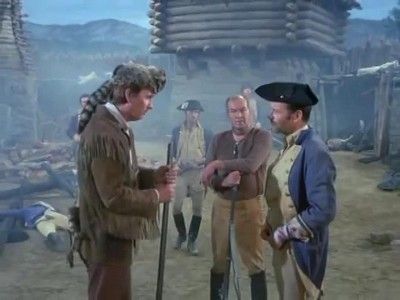 #10 - For Want of a Hero
Season 5 - Episode 20 - Aired Mar 6, 1969
Daniel, Rebecca, and Israel become involved in the scheme of five soldiers who survived a massacre to steal an Army payroll.
2 votes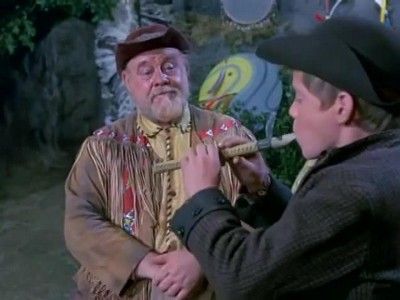 #11 - Love and Equity
Season 5 - Episode 21 - Aired Mar 13, 1969
Prater Beasley returns to Boonesborough to help some farmers with a drought and ends up defending himself on charges of witchcraft after a "love potion" he gave to two buffoonish brothers fails to work.
3 votes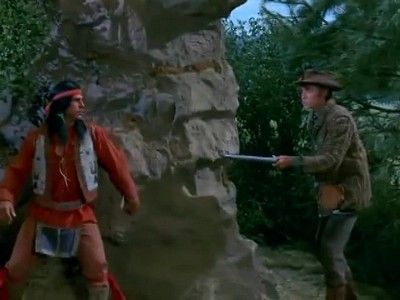 #12 - The Allies
Season 5 - Episode 22 - Aired Mar 27, 1969
Daniel, Cully, and Mason Pruitt race to intercept a British convoy carrying weapons and whiskey to their Native American allies but their horses are stolen by a family of ne'er-do-wells.
2 votes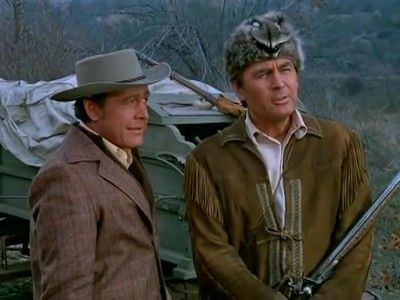 #13 - For a Few Rifles
Season 5 - Episode 24 - Aired Apr 10, 1969
Israel is snatched by a band of Native Americans who want twenty rifles in exchange for releasing the boy
4 votes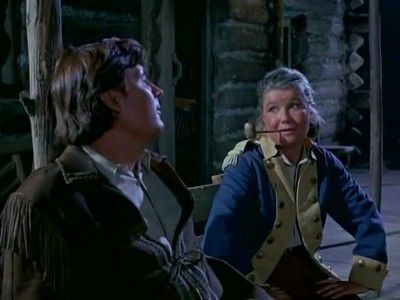 #14 - Sweet Molly Malone
Season 5 - Episode 25 - Aired Apr 17, 1969
Daniel and Rebecca are matchmaking again. This time it's for Molly Malone and tinker Herman Bloedel.
3 votes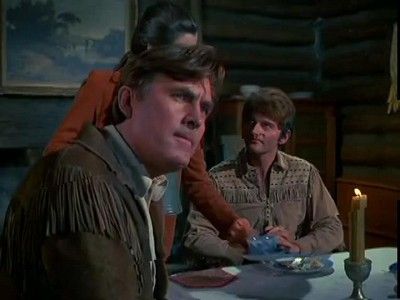 #15 - A Pinch of Salt
Season 5 - Episode 26 - Aired May 1, 1969
Daniel and artist David Scott are on a land survey and become drawn up in the love spat between a rifle-wielding woman and a domineering hulk of a man.
3 votes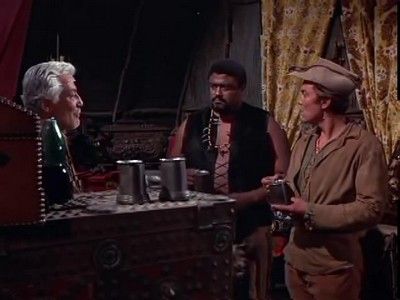 #16 - The Grand Alliance
Season 6 - Episode 7 - Aired Nov 13, 1969
The Spaniards are planning an invasion of U.S. territory. Only Josh Clements, Gabe Cooper, and a Spanish pirate with a grudge against his government can save the day. Heaven help us all.
1 votes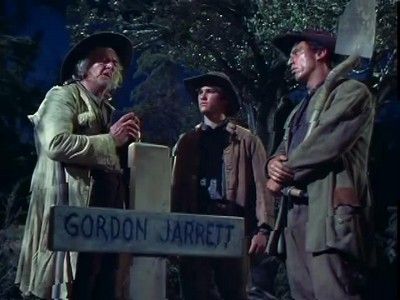 #17 - Target Boone
Season 6 - Episode 8 - Aired Nov 20, 1969
Adam Jarrett and his sons are after Daniel's hide. They blame him for the death of Adam's wife in a river boat accident which involved a boat on which Daniel was traveling.
1 votes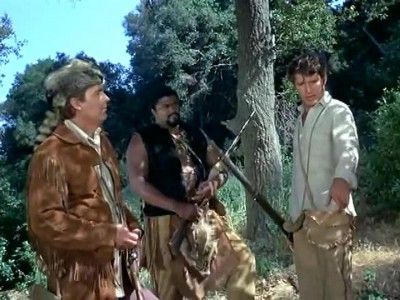 #18 - A Bearskin for Jamie Blue
Season 6 - Episode 9 - Aired Nov 27, 1969
The Boones befriend young Jamie Blue, a young indentured servant who was born in prison and has been hardened by a lifetime of living in poverty. Can they melt Jamie's heart of stone?
1 votes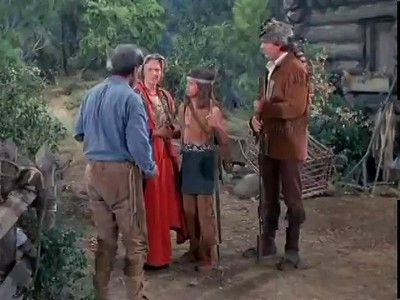 #19 - Hannah Comes Home
Season 6 - Episode 12 - Aired Dec 25, 1969
Hannah, a white woman captured by Indians in a raid 15 years before, is ransomed and returned to her husband in Boonesborough. The reunion is complicated by the fact that Hannah gave birth to a son during her captivity and he wants no part of the white man's world.
1 votes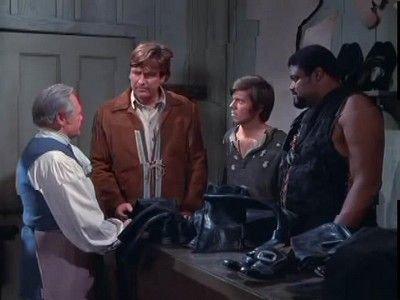 #20 - Perilous Passage
Season 6 - Episode 14 - Aired Jan 15, 1970
Daniel and Gabe are joined by young Sam Weaver on their way homeward from a mission behind British lines. The only problem is that there's a bounty on their heads and someone appears to know the exact location of the route they're traveling back to Kentucky.
1 votes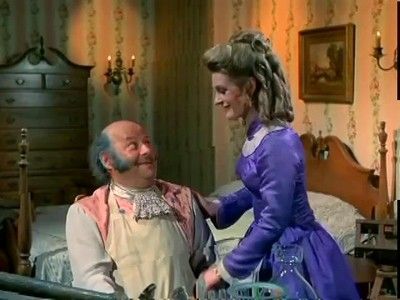 #21 - The Sunshine Patriots
Season 6 - Episode 15 - Aired Jan 22, 1970
Josh and Gabe resemble 18th century versions of Gene Wilder and Richard Pryor when they bumble, stumble, and fumble their way through a spy mission in Williamsburg.
1 votes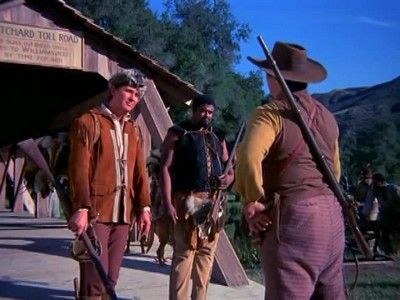 #22 - Mama Cooper
Season 6 - Episode 16 - Aired Feb 5, 1970
Gabe finds evidence that his mother is still alive and vows to find her and buy her freedom.
1 votes
Writers: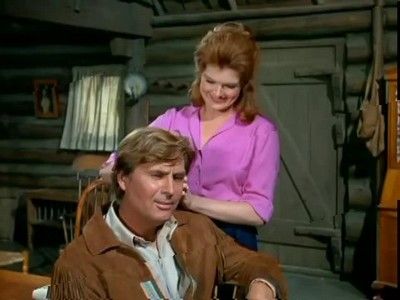 #23 - Before the Tall Man
Season 6 - Episode 17 - Aired Feb 12, 1970
Daniel and Rebecca are at it again playing matchmaker this time to hot tempered carpenter Tom Lincoln and idealistic Nancy Hanks. It's a rough road because Tom wants nothing to do with Nancy but if the two don't get together then a great American leader will not be born
1 votes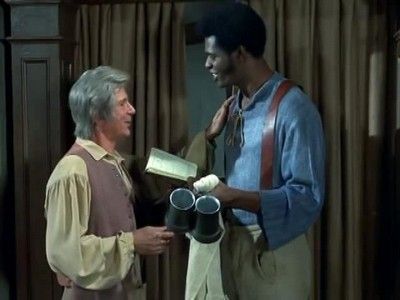 #24 - Run for the Money
Season 6 - Episode 18 - Aired Feb 19, 1970
It's time for the annual footrace between the settlers and the Native Americans. Since Daniel has gotten a little long in the tooth when it comes to cross country running it's up to Cincinnatus to find another candidate. He finds one in fleet-footed slave Lucas Hunter but then learns that Lucas' brother will be running for the Native Americans.
1 votes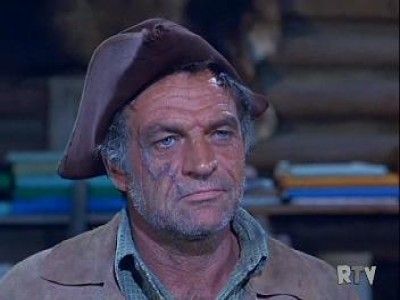 #25 - A Matter of Vengeance
Season 6 - Episode 19 - Aired Feb 26, 1970
A man who lost his parents years before blames a scarred stranger.
1 votes
Writers:
John Herman Shaner