The BEST Episodes of Club de Cuervos
Every episode ever - ranked by fan votes!
Last Updated: Dec 1, 2019
When the patriarch of a prominent family dies, his heirs battle to determine who will gain control of his beloved soccer team: The Cuervos of Nuevo Toledo.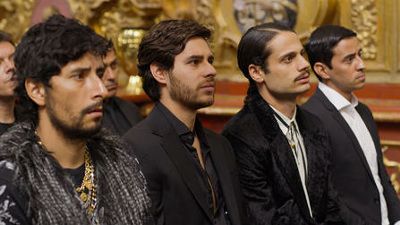 #1 - Todos Somos Cuervos
Season 4 - Episode 12
As the finals arrive, the Cuervos and Nuevo Toledo are on the brink of ruin. Chava and Isabel must pull off their greatest scheme yet to save them.
25 votes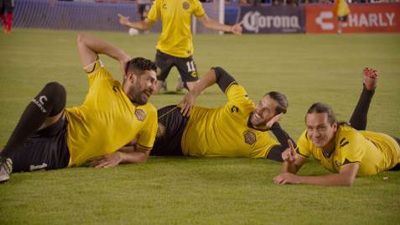 #2 - A Trip to the Moon
Season 4 - Episode 11
After Chava kidnaps a reporter, his family asks him to do the unthinkable. Gaspar calls the authorities on Mary Luz. The Cuervos play in the semifinals.
20 votes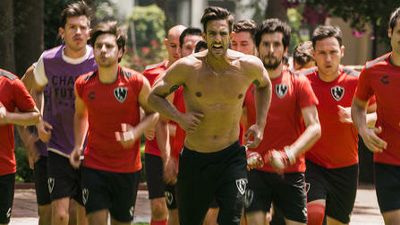 #3 - Cyrano de Bergerac
Season 4 - Episode 5
Isabel secretly helps Potro improve his coaching. Fed up with all the bad press about the team, Chava decides they should use it to their advantage.
20 votes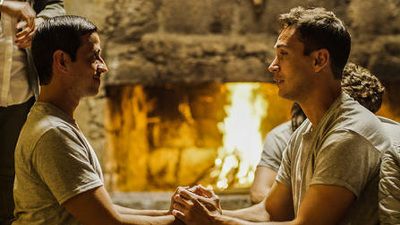 #4 - Concentration Camp
Season 4 - Episode 8
The Cuervos go on a retreat to unplug from social media, but Isabel and Rafa's feud and a confession from Emaíl threaten the team-building dynamic.
21 votes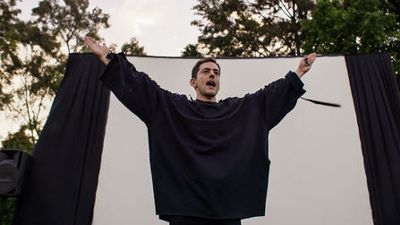 #5 - The Black Plague
Season 4 - Episode 6
Chava urges Isabel to lean in to her "promiscuous" reputation. Emaíl worries he's been found out. The Cuervos get a new coach and face the Tarántulas.
20 votes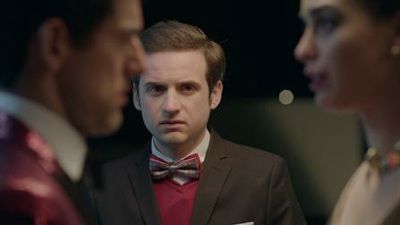 #6 - Girl, Interrupted
Season 3 - Episode 9
Chava makes a big decision regarding his campaign and personal life. Isabel receives a shocking and revealing email not intended for her.
20 votes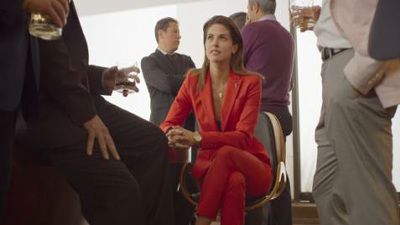 #7 - Something About Mary Luz
Season 4 - Episode 9
Paty and Chava produce a documentary that could change the course of fate for the Cuervos. Mary Luz charms Maldonado to help take down Gaspar.
19 votes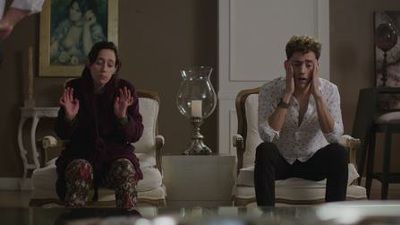 #8 - The Treaty of Versailles 14
Season 3 - Episode 2
When the Cuervos bring a new high-profile teammate on board, Rafa must clean up a mess caused by Chava and Isabel.
23 votes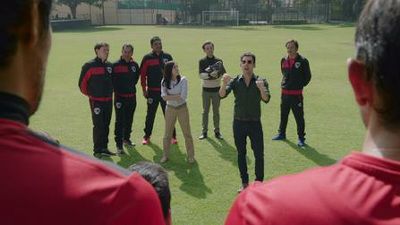 #9 - The Heart of Nuevo Toledo
Season 3 - Episode 10
A reporter makes a troubling discovery about Don Salvador Iglesias and his past. Isabel and Chava turn to their mothers for clarity on their father.
24 votes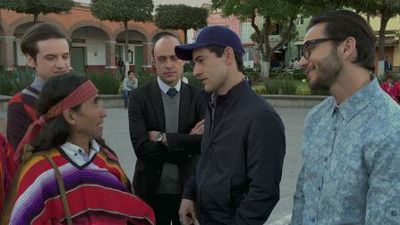 #10 - Church and State
Season 3 - Episode 7
Rafa is interviewed about his career. Chava thinks he's a better political candidate when he improvises -- until an angry moment is caught on TV.
21 votes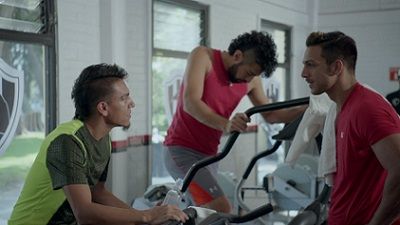 #11 - Iglesias vs. Iglesias
Season 1 - Episode 13
Chava and Isabel's rivalry comes to a head as the team faces its greatest challenge and Mary Luz asserts herself.
55 votes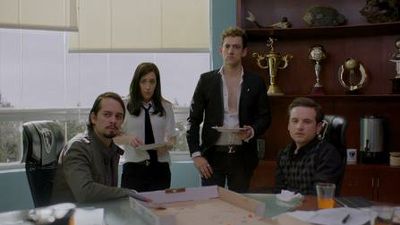 #12 - The Third Generation
Season 3 - Episode 1
Isabel and Chava adjust to life as co-presidents of the Cuervos team and take on the governor as their first obstacle.
25 votes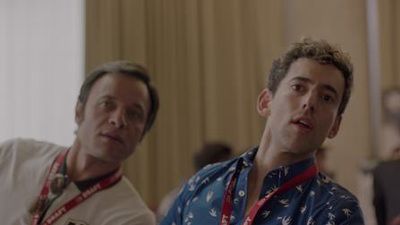 #13 - The Leftovers
Season 3 - Episode 3
Isabel's decision puts a strain on the Cuervos team lineup just as the draft begins, and they must scramble to recover.
22 votes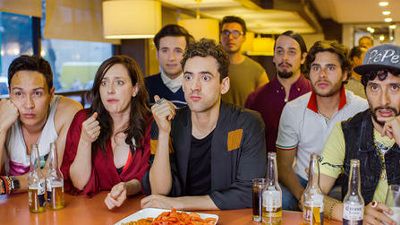 #14 - Four Minor Miracles
Season 4 - Episode 7
When the Iglesias bank accounts are frozen, the players leverage social media to raise money, but their lack of focus affects a qualifying match.
22 votes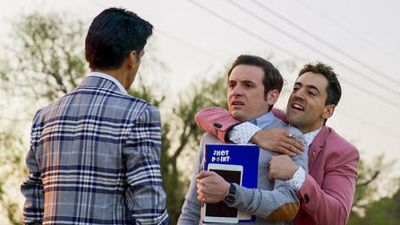 #15 - You've Got Email
Season 4 - Episode 2
When Gaspar steals players from the Cuervos, Isabel seeks help from unlikely sources. Chava's plan to raise money is foiled by a person from his past.
20 votes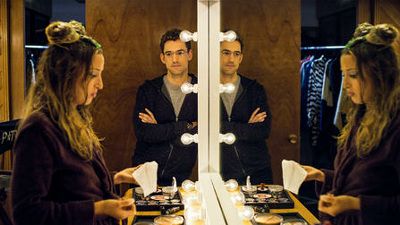 #16 - Valle de Silicon
Season 4 - Episode 3
Potro helps Isabel block Fede's romantic advances. Chava launches Cuervos TV. Emaíl's religion causes conflict with Aitor. Gaspar's sabotage continues.
20 votes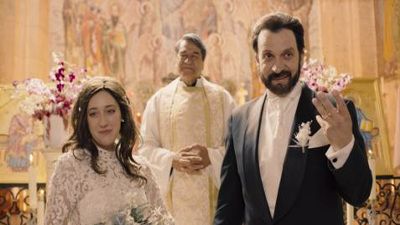 #17 - Two for the Road
Season 4 - Episode 10
Traveling together to the semifinals, Isabel and Rafa are "Two for the Road," reflecting on their first meeting in 2006 and their decade-long marriage.
20 votes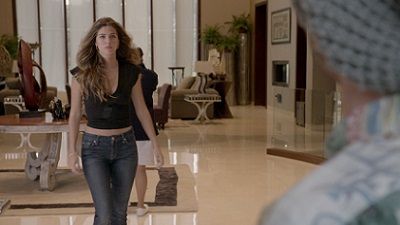 #18 - Happy Birthday Mr. President
Season 1 - Episode 12
Chava has the worst birthday ever as scandal engulfs Aitor and Isabel seizes an opportunity.
56 votes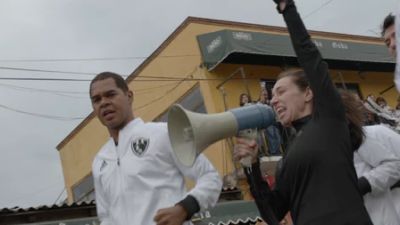 #19 - Iglesias vs Iglesias 2
Season 2 - Episode 10
The Cuervos and Carneros face off in the championship game to see who will ascend to Division 1. Chava makes an unexpected power play.
35 votes
#20 - Business or Pleasure?
Season 3 - Episode 4
Chava's gubernatorial candidacy hits a snag when old incriminating photos of him surface. Isabel mixes business with pleasure.
21 votes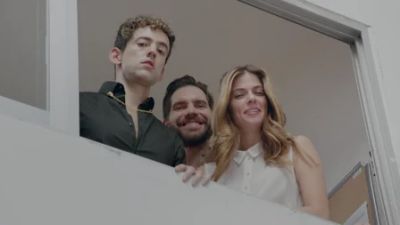 #21 - La Salvadora
Season 2 - Episode 7
Isabel gains fans of her own as Cuervos continues to win. A jealous Chava throws himself into developing a casino deal.
39 votes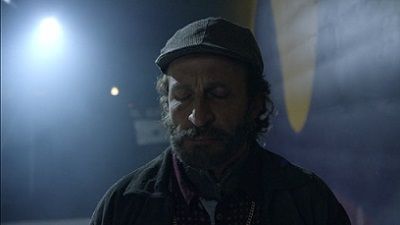 #22 - Push
Season 1 - Episode 11
Felix is left to manage the team on his own while a new arrival keeps Chava busy.
50 votes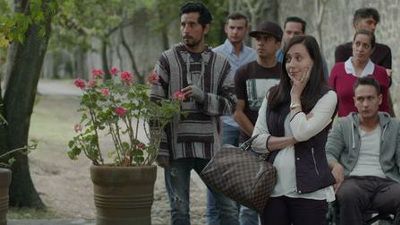 #23 - Puebla…
Season 3 - Episode 8
The team struggles to keep key player Moisés happy after a disappointing commercial. Cuau is offered a chance to enter the political arena.
22 votes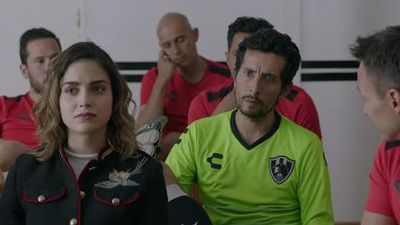 #24 - Our Cuau
Season 3 - Episode 6
The siblings fight over whether to fire Cuau. Chava gets nervous filming his first campaign ad for governor.
23 votes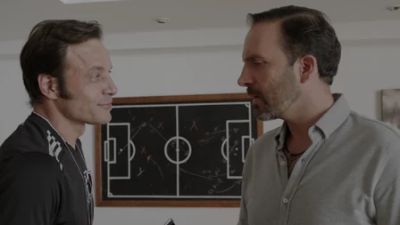 #25 - The Curse of the Black Feather
Season 2 - Episode 9
Isabel tries to convince her team there is no curse. Chava investigates Mary Luz's history. Potro's fake marriage is not what he expected.
35 votes