The BEST Episodes of Chelsea
Every episode ever - ranked by fan votes!
Last Updated: Jan 4, 2022
Chelsea Handler has a lot of questions on a wide, wide range of subjects, and Chelsea is her quest to get them answered around the world. From international cultures to alternative lifestyles, education, health, sports, parenting and politics, Chelsea will travel far and wide and also roam around her studio with the same blunt, bold, fearless, hilarious approach as ever. And there will be guests, some of whom will be very famous. Occasionally, there will be children. The show is due to end in late 2017, Chelsea announced she will return to Netflix to make a documentary.
Watch Now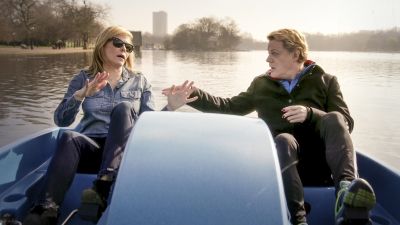 #1 - To England With Love
Season 2 - Episode 9 - Aired Jun 9, 2017
Chelsea gives English etiquette a whirl, goes boating with Eddie Izard scrums with a pro rugby team and hits the pub to gauge opinions about Brexit.
27 votes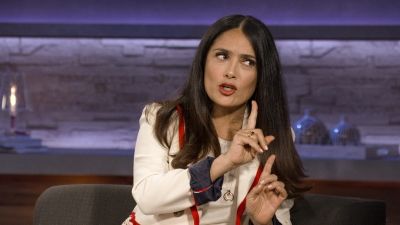 #2 - Tear Down These Walls
Season 2 - Episode 10 - Aired Jun 16, 2017
Salma Hayek Pinault talks massage and marriage. CNN's Don Lemon discusses truth in journalism. Jerrod Carmichael gets real about the N-word.
25 votes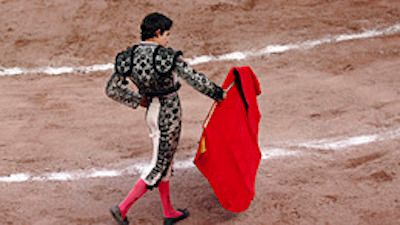 #3 - Vicente Fox & All Things Mexico
Season 1 - Episode 25 - Aired Jul 13, 2016
Chelsea sips mezcal with actor Diego Luna, gets a history lesson from Eva Longoria and grills former Mexican president Fox on bullfighting and Trump.
26 votes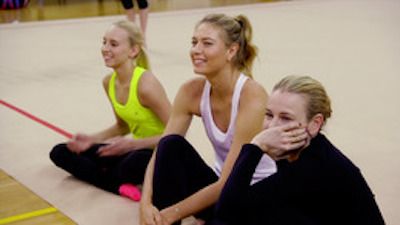 #4 - Mission to Moscow
Season 1 - Episode 39 - Aired Aug 12, 2016
In the land of vodka, Chelsea braves a bracing spa ritual, tries rhythmic gymnastics with Maria Sharapova and probes the mystery of Russian men.
33 votes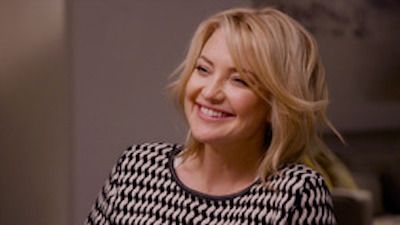 #5 - Dinner Party: Adventures in Parenting
Season 1 - Episode 10 - Aired Jun 1, 2016
Avowed non-parent Chelsea grills Kate Hudson and others about the appeal of raising kids and has her nails done by a gender-nonconforming 9-year-old.
47 votes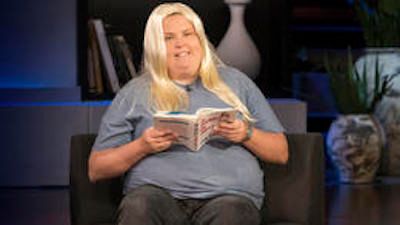 #6 - When Ann Coulter Calls in Sick
Season 1 - Episode 60 - Aired Sep 30, 2016
Chelsea taps the conservative pundit's "body double" for a biting interview. Kristen Bell finds a cure for online gloom and doom. With Jacob Soboroff.
23 votes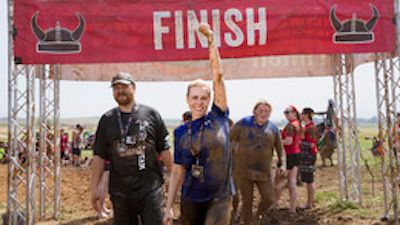 #7 - Warrior Dash & Will Arnett
Season 1 - Episode 13 - Aired Jun 8, 2016
Chelsea dives into a grueling mud race, Will Arnett puts a new spin on Trump's tweets, and "Daily Show" Hasan Minhaj talks Indian toilets.
40 votes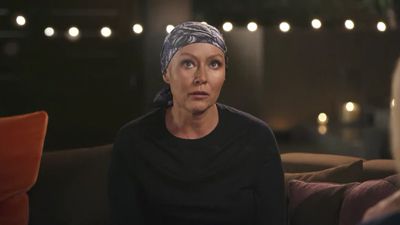 #8 - It Tears You Down, and Builds You
Season 1 - Episode 72 - Aired Oct 28, 2016
Shannen Doherty offers a raw glimpse of how cancer has redefined her self-image, upended long relationships and changed her life -- for the better.
24 votes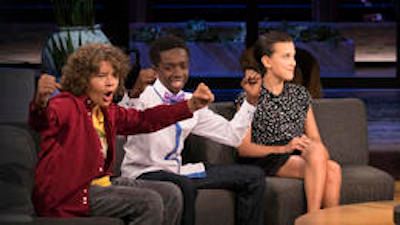 #9 - Flashbacks to the Good Old '80s
Season 1 - Episode 50 - Aired Sep 8, 2016
The kids from "Stranger Things" talk sudden fame and welcome a surprise visitor. Abigail Breslin slams an offensive tweet. Plus, comedian Bob Saget.
30 votes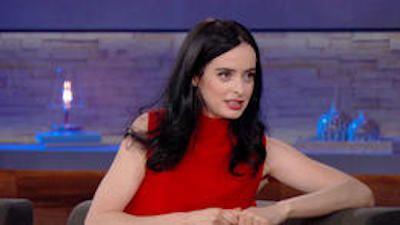 #10 - It's Girl Empowerment
Season 1 - Episode 63 - Aired Oct 7, 2016
Krysten Ritter hails the cliché-crushing power of Jessica Jones. Rumer Willis pushes back on doctored photos. Plus, the inside story of "Amanda Knox."
12 votes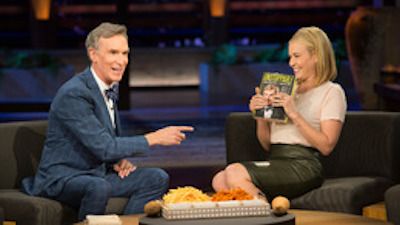 #11 - Magic & GMOs with Lizzy Caplan, Bill Nye
Season 1 - Episode 11 - Aired Jun 2, 2016
The Science Guy weighs in on Chelsea's cryotherapy experiment and his new thinking on GMOs. "Masters of Sex" star Lizzy Caplan performs a magic trick.
40 votes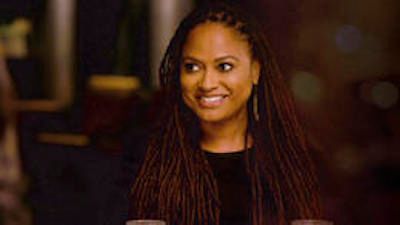 #12 - Dinner Party: These Strong Women
Season 1 - Episode 67 - Aired Oct 19, 2016
Chelsea sits down with Hilary Swank, Ava DuVernay, Connie Britton and the reigning Miss USA to talk ambition, sexuality, burning injustices and more.
16 votes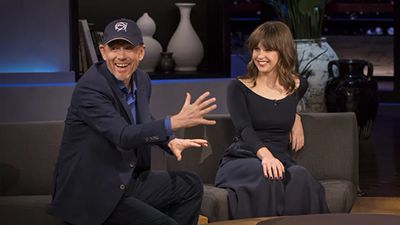 #13 - I Feel Like I'm In a Fellini Film
Season 1 - Episode 71 - Aired Oct 27, 2016
Felicity Jones and Ron Howard talk "Inferno," awkward auditions and the closely guarded secrets of "Rogue One." Norah Jones hits the stage to perform.
21 votes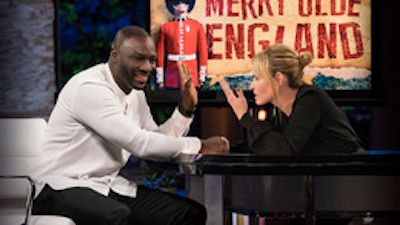 #14 - Brexit's Aftermath & Competitive Tickling
Season 1 - Episode 30 - Aired Jul 22, 2016
'Suicide Squad' star Adewale Akinnuoye-Agbaje and chef Gordon Ramsay break down Britain's predicament. 'Tickled' lifts the lid on a surreal world.
28 votes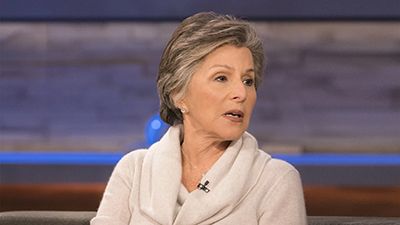 #15 - Do Not Despair About Our Country
Season 1 - Episode 77 - Aired Nov 11, 2016
Chelsea sifts through the dizzying emotional and political fallout of the election with help from Sen. Barbara Boxer, Mary McCormack and Nikki Glaser.
32 votes
#16 - How Dark My Life Once Was
Season 1 - Episode 73 - Aired Nov 2, 2016
Nicole Richie opens up about her transformation from rebellious youth to poised mom and women's advocate. Plus, "Moonlight" star Trevante Rhodes.
19 votes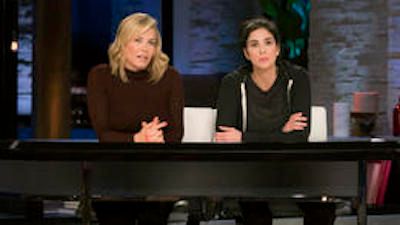 #17 - I Was a Ticking Time Bomb
Season 1 - Episode 53 - Aired Sep 15, 2016
Sarah Silverman opens up about a recent health scare and her fiery DNC remarks. Gloria Steinem talks politics and her Emmy-nominated Vice show.
30 votes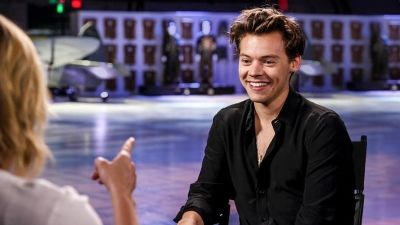 #18 - When Chelsea Met Harry
Season 2 - Episode 13 - Aired Jul 21, 2017
Chelsea quizzes Harry Styles, chats with Rita Ora and talks "Game of Thrones" sexual taboos with John Bradley. With "Pod Save America" hosts.
15 votes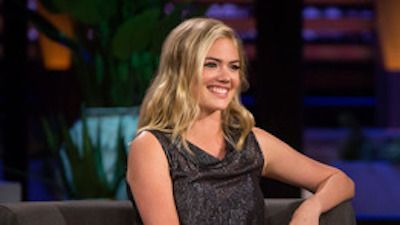 #19 - We Have Influencers Here
Season 1 - Episode 44 - Aired Aug 25, 2016
Kate Upton and a crew of YouTube stars discuss the life-changing power of social media. Nasty Gal's Sophia Amoruso shares her wild success story.
29 votes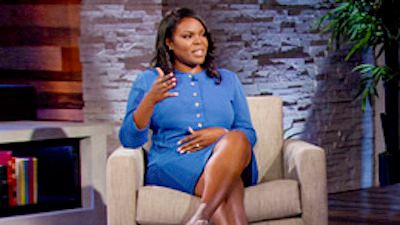 #20 - Putting Compton Back on the Map
Season 1 - Episode 38 - Aired Aug 11, 2016
Mayor Aja Brown fights to rebuild a city plagued by turmoil. David Axelrod offers insights on Obama. Michael Kelly talks eerie 'House of Cards' plots.
25 votes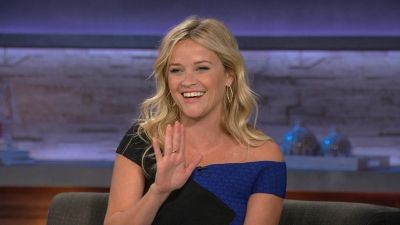 #21 - We Are All Sharks
Season 2 - Episode 17 - Aired Sep 1, 2017
Reese Witherspoon talks about her new movie and becoming a producer. Kathy Bates discusses "Disjointed" and medical marijuana. With Dan Rather.
20 votes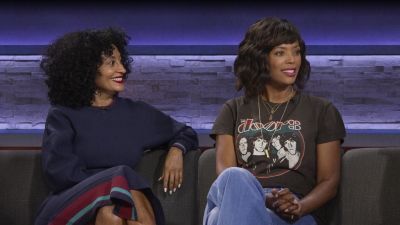 #22 - Ladies and the Trump
Season 2 - Episode 3 - Aired Apr 28, 2017
Tracee Ellis Ross, Aisha Tyler and Rosario Dawson join Chelsea to scorch Trump's first 100 days in office. Sen. Cory Booker urges political integrity.
33 votes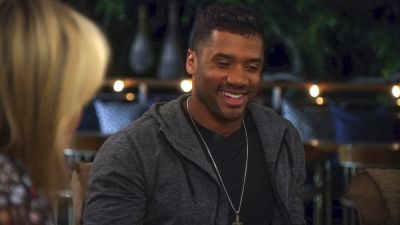 #23 - Dinner Party: Good Sports
Season 2 - Episode 12 - Aired Jul 14, 2017
NFL stars Russell Wilson and Kurt Warner, gymnast Aly Raisman and boxer Laila Ali reflect on completing, performance nerves and reinventing themselves.
19 votes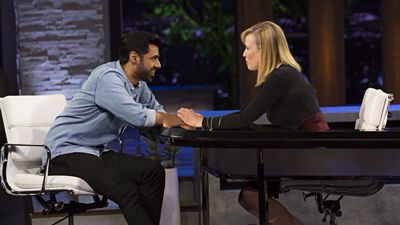 #24 - It Felt Like Racist WrestleMania
Season 1 - Episode 46 - Aired Aug 31, 2016
Hasan Minhaj of "The Daily Show" recounts his hair-raising trip to the RNC, and the women of "Mr. Robot" celebrate their stereotype-defying roles.
22 votes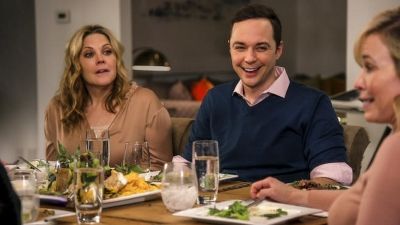 #25 - Dinner Party: Getting Schooled
Season 2 - Episode 4 - Aired May 5, 2017
Jim Parsons, Rashida Jones, Gaby Hoffmann and Mary McCormack celebrate teachers who impacted their lives. With former Education Secretary John King.
37 votes