The BEST Episodes of You Me Her
Every episode ever - ranked by fan votes!
Last Updated: May 18, 2020
An unusual, real-world romance involving relatable people, with one catch—there are three of them! You Me Her infuses the sensibilities of a smart, grounded indie rom-com with a distinctive twist: one of the two parties just happens to be a suburban married couple.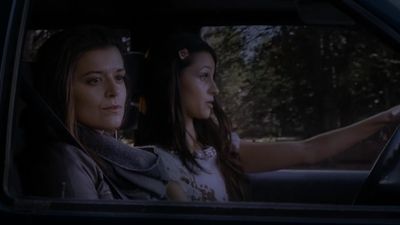 #1 - Trope Isn't a Four Letter Word
Season 1 - Episode 10 - Aired May 24, 2016
Coming together turned their lives upside down, but as much as Jack, Emma, and Izzy try to hide it, splitting up may be doing the real damage. Are all three brave enough to throw caution to the wind and pull off a dramatic last second save?
234 votes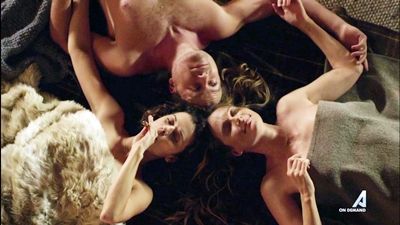 #2 - Baby, Baby Where Did Our Love Go?
Season 2 - Episode 10 - Aired Apr 18, 2017
Jack wants a baby, Izzy wants a baby, everybody wants a baby... right? With the dazzling offer from Pinnacle pressing ever harder and an IVF consultation set, Emma must choose between a larger professional canvas and two true loves.
180 votes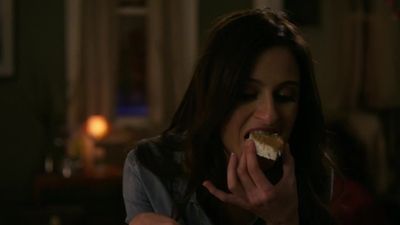 #3 - The T Word
Season 1 - Episode 6 - Aired Apr 26, 2016
Izzy, Emma, and Jack finally take the polyamorous plunge together but things go wildly awry:Everything that could go wrong meets up to conspire against them... in their front yard. However,the real peril may be right there in the room with them.
223 votes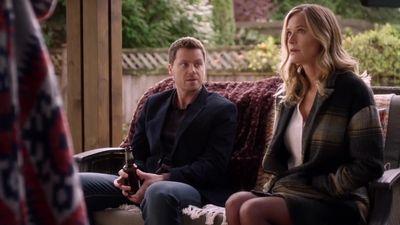 #4 - The Relationship More Populated
Season 1 - Episode 8 - Aired May 10, 2016
With blackmail and hurt feelings accumulating all around them, Emma and Jack decide the only way to move forward with Izzy is to reinstate the business arrangement parameters. But Izzy has a plan of her own that's WAY more fun... until it isn't.
234 votes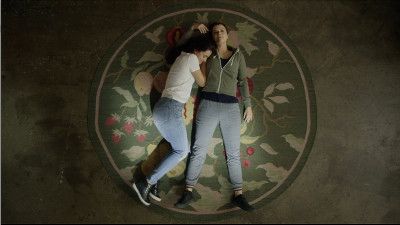 #5 - You Be You And I'll Be Me
Season 3 - Episode 10 - Aired May 22, 2018
The complex realities of polyamory and "throupling": What happens when this peculiar rom-com fades to black? Can they prove their best, truest, happiest lives really are together, even when it's difficult and more conventional alternatives beckon?
112 votes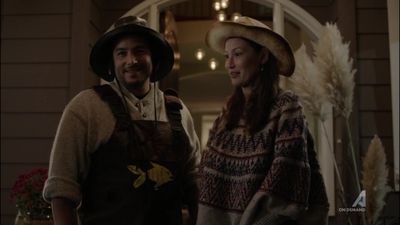 #6 - Sex Fairy and the Eternal Flames
Season 2 - Episode 1 - Aired Feb 14, 2017
In the Season 2 premiere, the now official "throuple" commit to cohabitation, face the disapproval of friends and family, and stand their ground in a bold, painful and permanent way.
226 votes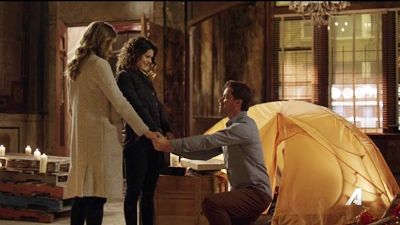 #7 - Silver Linings and Vodka
Season 2 - Episode 9 - Aired Apr 11, 2017
Izzy and Emma are stunned by Jack's proposal: What if the three of them really did have a baby together? But before they have time to delve deeper, they'll have to talk their way out of a tight spot with Emma's parents.
183 votes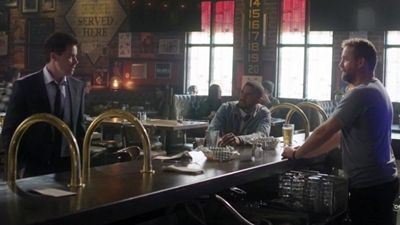 #8 - Remember, Ruby, Remember
Season 2 - Episode 3 - Aired Feb 28, 2017
Jack confronts Emma about inviting Izzy to move in without discussing it with him first. Leaving her to wallow in that epiphany, he goes on his interview at Griffin College and finds himself on "the road not taken."
210 votes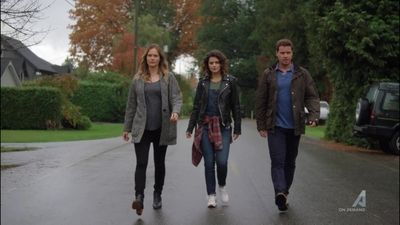 #9 - Like Riding a Vagina Bike
Season 2 - Episode 2 - Aired Feb 21, 2017
The throuple "come out" at a neighborhood party, spinning the gathering out of control and cracking open a fresh can of troubles. Carmen and Dave try to make amends for their previous prudishness by inviting Jack, Emma and Izzy on an unusual double date.
221 votes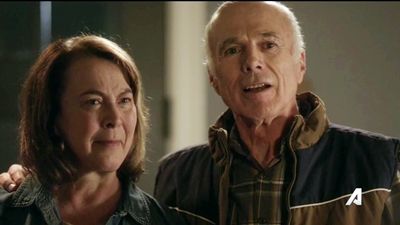 #10 - Freaky Little Love Poodles
Season 2 - Episode 8 - Aired Apr 4, 2017
Jack and Emma convince her parents that Izzy's their surrogate, but then the throuple's rouse unearths very real questions about babies and the long-term future of their relationship. Nina seeks out Andy's exes to set the record straight.
185 votes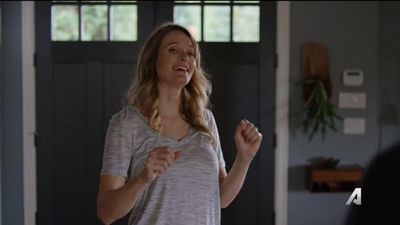 #11 - Weird Janis and the White Trash Baby Vessel
Season 2 - Episode 7 - Aired Mar 28, 2017
With the happy throuple reunited, how can they explain Izzy's presence to Emma's old school parents? Nina gets disturbing news about Andy's romantic past. And the Amaris quest for cool leads them into a bizarre social situation.
200 votes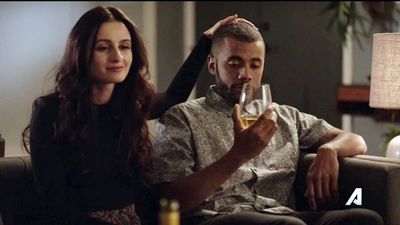 #12 - Cat in the Box
Season 2 - Episode 4 - Aired Mar 7, 2017
It's "Dudes and Chicks Night in Hawthorne Heights. While the women introduce Molly to their wine hang, bar-hoppers Dave, Gabe and Jack run into Jack's "one who got away."
207 votes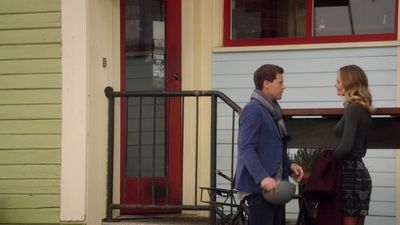 #13 - Niece Jackie
Season 1 - Episode 5 - Aired Apr 19, 2016
Izzy, Emma and Jack cope with the real world consequences of their burgeoning alt relationship.As the trio reunite to bolster their collective nerve and take a huge leap, Andy begins to put the pieces together about what Izzy's really been up to.
235 votes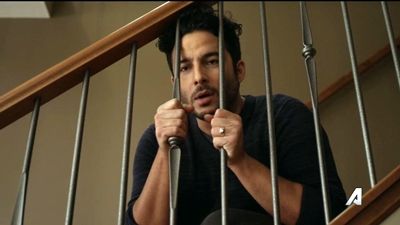 #14 - What the F Is Wrong With You Trakarskys?
Season 2 - Episode 6 - Aired Mar 21, 2017
Good news, Izzy's not pregnant, so why's she housecleaning away her feelings again? Jack inches closer to the point of no return with Ruby. All the while, the clock's ticking on the daunting arrival of Emma's hyper-conservative parents.
196 votes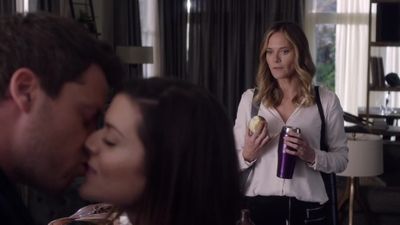 #15 - The Morning After
Season 1 - Episode 7 - Aired May 3, 2016
The awkward morning after dredges up old fears for Jack and Emma and wounded feelings for Izzy. With their three-way fling feeling like more trouble than it's worth, Jack and Emma wish they'd shut it down before the whole blackmail thing started...
212 votes
#16 - Sweet Home Colorado
Season 1 - Episode 9 - Aired May 17, 2016
After their wild home date turns into a tearful breakup, Izzy decides she needs to move back home to Colorado to deal with her issues. Unaware, Jack and Emma continue to deal with the fallout of what's beginning to feel like a blur of bad choices.
210 votes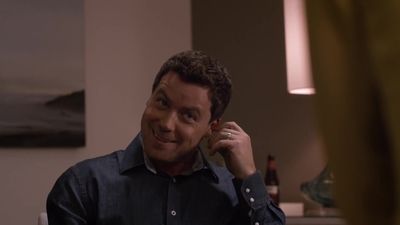 #17 - Cigarettes and Funions and Crap
Season 1 - Episode 1 - Aired Mar 22, 2016
Suburban Portland couple Emma and Jack Trakarsky are totally in love but seriously lacking spice. They end up tangled up with an escort (grad student Izzy) to get the mojo back, setting into motion a life-changing series of events for the trio.
434 votes
Writers: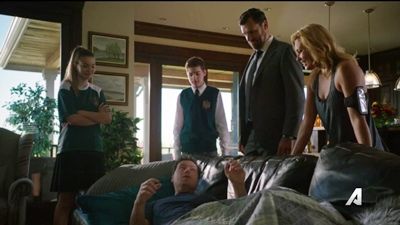 #18 - Stoner Sensai's Secrets of Love
Season 2 - Episode 5 - Aired Mar 14, 2017
Jack's still caved out at big bro's house, Izzy's trying to coax the married couple back together, and after things go bad at work, Emma's not at all sure about what she really-really wants.
199 votes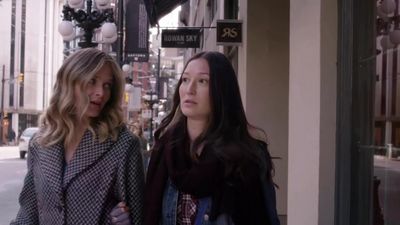 #19 - No Penetration
Season 1 - Episode 3 - Aired Apr 5, 2016
Jack, Izzy, and Emma, all together for the first time, agree to keep their relationship a business arrangement. Emma has her first date with Izzy while Jack grows ever more jealous and concerned about how this might effect his possible promotion.
268 votes
#20 - Can You be Cool?
Season 1 - Episode 2 - Aired Mar 29, 2016
As Jack, Emma, and Izzy try to put the mother of all weird days behind them, Emma reveals a secret, Izzy finds committing to safe-bet Andy tougher than she thought, and Jack can't shake the feeling that he's gotten them all in over their heads.
307 votes
Writers: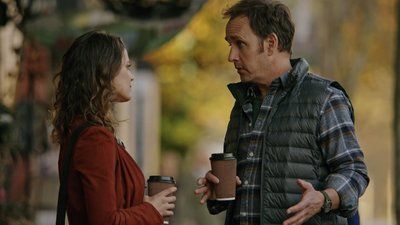 #21 - Triangular Peg, Meet Round Hole
Season 4 - Episode 1 - Aired Apr 9, 2019
Two months later, we find EJI back in Hawthorne Heights, "test-renting the Helen Wilberg house. Will the surprising news revealed at Emma's baby-doc appointment put enough pressure on Izzy to finally cave and put down roots in the 'burbs?
104 votes
Writers:
John Scott Shepherd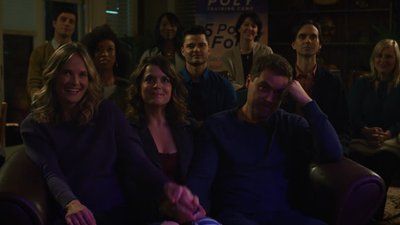 #22 - Santa Claus Rides Loch Ness Monster Into Atlantis!
Season 4 - Episode 5 - Aired May 7, 2019
EJI attend Poly Training Camp with Portland's resident poly expert, Coach Remi. They expected the unexpected... but not that they'd be "outed" for doing poly all wrong.
80 votes
Writers:
Alex Koplow

,
John Scott Shepherd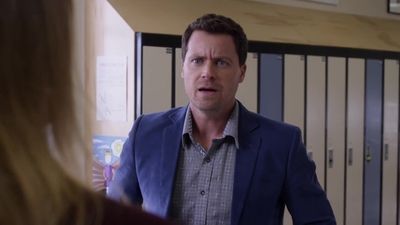 #23 - Check a Box
Season 1 - Episode 4 - Aired Apr 12, 2016
Jack and Emma start to wonder if they're on the same page. Izzy tries to find stability in Andy.After a startling development, Jack and Emma separately try to end things with Izzy, leading to a surprising epiphany.
247 votes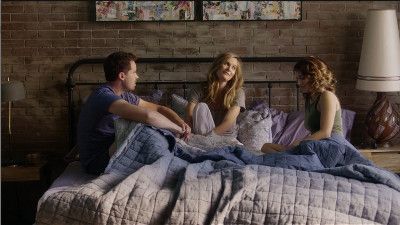 #24 - Hold Onto Your Ovaries
Season 3 - Episode 7 - Aired May 1, 2018
At Carmen and Hannah's magazine launch party, Emma corners Izzy in a Hail Mary attempt to get her back. Nina gets stood up so Shaun offers to be her replacement "thesis date". Good news for Carmen's magazine means bad news for Dave.
110 votes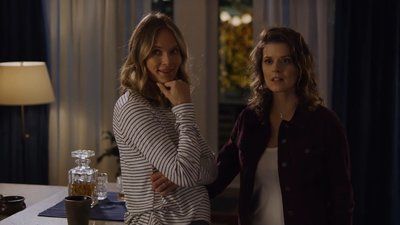 #25 - I'm Popeye and You're My Beautiful Spinach
Season 4 - Episode 9 - Aired Jun 4, 2019
Izzy tries to friend zone Nathan once and for all. Jack and his mom finally have their showdown.
72 votes