The BEST Episodes of Chase (2010)
Every episode ever - ranked by fan votes!
Last Updated: Jul 12, 2019
"Chase" is a lightning-fast drama that drops viewers smack into the middle of a game of cat-and-mouse as a team of U.S. Marshals hunts down America's most dangerous fugitives. U.S. Marshal Annie Frost, a cowboy boot-wearing deputy whose sharp mind and unique Texas upbringing help her track down violent criminals on the run. Starring as the members of Frost's elite team are Jimmy Godfrey, an East Texas kid who never grew up and is a true American cowboy; Marco Martinez, a good intelligence guy who loves to talk; and Daisy Ogbaa, a weapons/tactical specialist and a woman of few words. Rounding out the cast is Luke Watson, the fresh-faced newcomer whose Washington, D.C. upbringing did little to prepare him for the Lone Star State.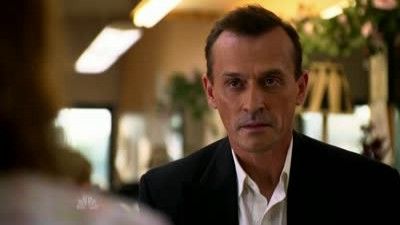 #1 - The Comeback Kid
Season 1 - Episode 3
A former mobster emerges from hiding after 17 years and goes on a killing spree to try to relive his glory days in the mob.
83 votes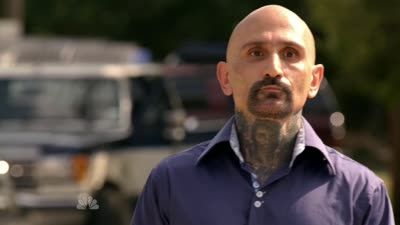 #2 - Repo
Season 1 - Episode 2
When a state trooper's son is murdered, Annie's team must track down a fugitive, who is determined to reclaim what he thinks is rightfully his.
87 votes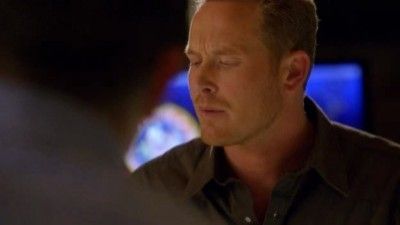 #3 - Annie
Season 1 - Episode 18
U.S. Marshal Annie Frost must share the details of her past with the team in order to pursue a case that has put her father's life in danger. On a hunt to locate her father after two decades, Annie experiences flashbacks to her childhood, ultimately discovering the secret behind a lifelong betrayal.
56 votes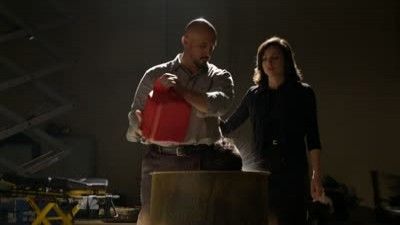 #4 - Narco - Part 1
Season 1 - Episode 12
A drug distributor's wife kills the lead witness in her husband's case in an effort to keep her family together; Marco remembers his dark days with the narcotics division; Jimmy is forced to make a decision about his relationship.
61 votes
Writers:
Jennifer Johnson

,
Shaina Steinberg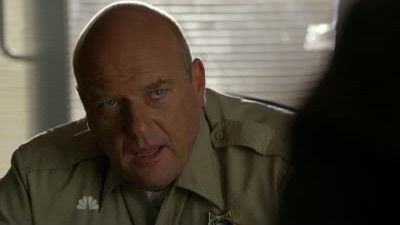 #5 - The Posse
Season 1 - Episode 7
A U.S. marshal impersonator kills people in a misguided attempt to capture fugitives; Luke gets a surprise visitor who threatens his relationship with the team.
70 votes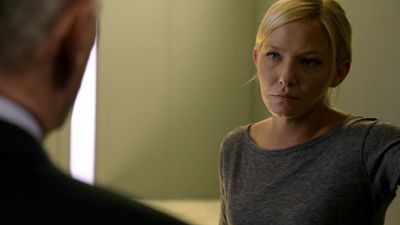 #6 - The Longest Night
Season 1 - Episode 8
A serial killer escapes prison and U.S. Marshal Annie Frost must rely on jailed fugitive Mason Boyle for answers. The case takes a twist when the U.S. Marshal team discovers that the fugitive's ultimate victim is not who she appears to be.
60 votes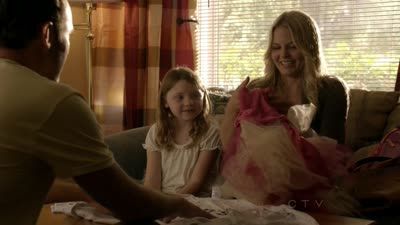 #7 - Paranoia
Season 1 - Episode 4
A fugitive (Jennifer Morrison) takes her young daughter with her on a killing spree across Texas; the U.S. Marshals discover a shocking twist.
83 votes
Writers:
Erica L. Anderson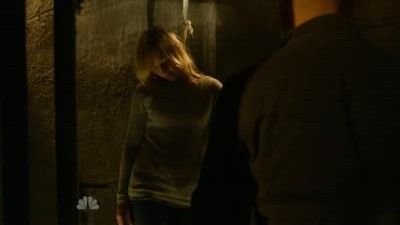 #8 - Narco - Part 2
Season 1 - Episode 13
U.S. Marshal Annie Frost's life remains in the hands of a dangerous drug cartel looking for retribution. While in captivity, Annie befriends another hostage and vows to return him home to the U.S. Back in the office, the rest of the Team devises a strategy to rescue Annie, but Jimmy and Marco's plan causes controversy with Luke, who disagrees with their rogue operation.
62 votes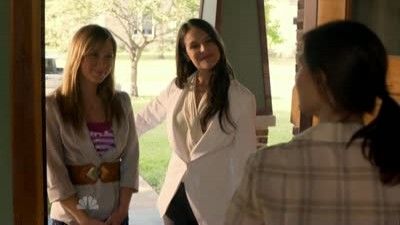 #9 - Under the Radar
Season 1 - Episode 10
U.S. Marshals Annie Frost and Daisy Ogbaa team up to catch small-town fugitives Karen Nelson and Ivy Collins, a duo who use their feminine wiles to lure innocent victims into participating in bank heists. Annie and Daisy become closer while working to break the fugitives' twisted , co-dependent bond before they continue down a self-destructive road.
57 votes
Writers:
Jennifer Johnson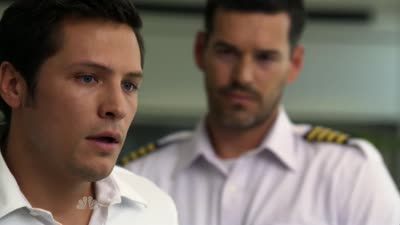 #10 - Above the Law
Season 1 - Episode 5
A white-collar fugitive turns violent in an attempt to escape; sparks fly between Annie and a bounty hunter (Eddie Cibrian); Jimmy and Luke start to bond.
73 votes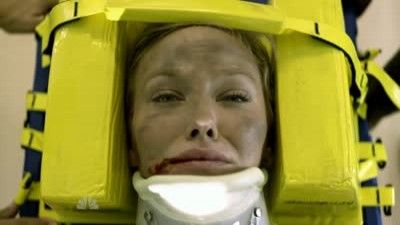 #11 - Havoc
Season 1 - Episode 6
Annie is injured pursuing a fugitive using explosives to get revenge and is forced to rely on Ben Crowley (Eddie Cibrian); Annie's absence forces Luke to step up to the plate.
68 votes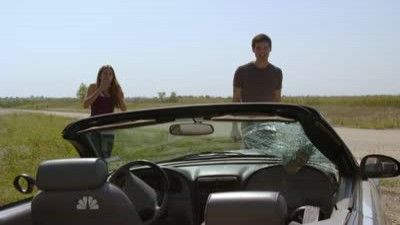 #12 - Crazy Love
Season 1 - Episode 9
Jackson Cooper is a fugitive with a dark past who manipulates his teenage girlfriend with promises of freedom from her father and a life filled with romance and adventure. When his deadly rapsheet is revealed, Jackson flees with his underage victim, destroying anything and anyone that comes in his way. U.S. Marshal Annie Frost must confront her own family history to gain the trust of Jackson's girlfriend, in order to track them down before it is too late.
52 votes
Writers:
Dario Scardapane

,
Tracy McMillan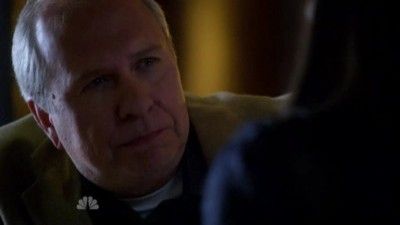 #13 - Roundup
Season 1 - Episode 16
The U.S. Marshalls compete in an annual contest to clear the most backlogged warrants. Annie and Jimmy get into a risky situation when they go after a dangerous criminal. Meanwhile, Daisy confronts a man who harmed her in the past. She jeopardizes more than just her career to bring the man to justice.
56 votes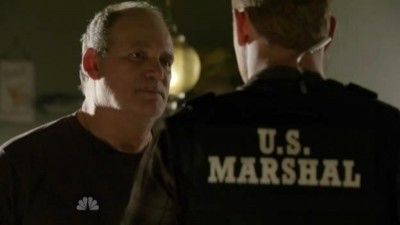 #14 - Betrayed
Season 1 - Episode 11
U.S. Marshals Annie Frost and Luke Watson pursue fugitive Chris Novack, who takes the city of Houston hostage after escaping from the county courthouse, in violent pursuit of his best friend and girlfriend who have betrayed him. Meanwhile, the day's events allow Luke to understand his place in the force and Jimmy Godfrey looks at girlfriend, Natalie, in a new light.
61 votes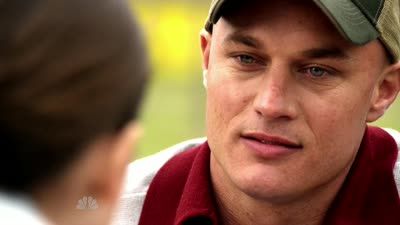 #15 - Pilot
Season 1 - Episode 1
A team of U.S. marshals led by Annie Frost searches for dangerous fugitive Mason Boyle.
112 votes
Writers:
Jennifer Johnson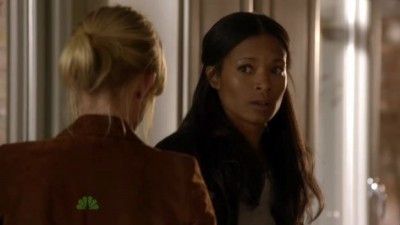 #16 - Father Figure
Season 1 - Episode 14
A corrupt cop preys on single mothers in hope of getting close to their young daughters; an internal investigation could indict Marco and Jimmy.
64 votes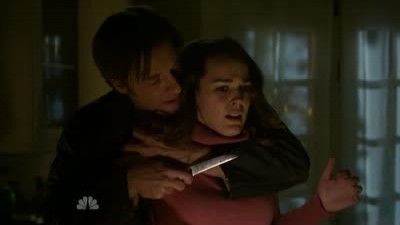 #17 - Seven Years
Season 1 - Episode 15
The marshals search for a fugitive who is desperately searching for proof of his own innocence; a hidden vice lands Daisy in trouble.
54 votes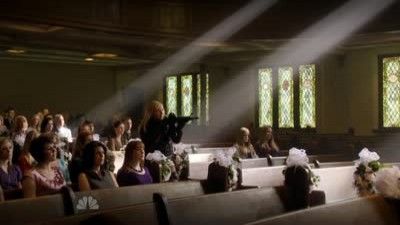 #18 - The Man At the Altar
Season 1 - Episode 17
The U.S. Marshal team enlists the help of bounty hunter Ben Crowley to apprehend a dangerous criminal who has evaded arrest due to the protection of his loyal friends and family. Meanwhile, Annie experiences sleepless nights filled with strange dreams that include Ben, Jimmy and a dark premonition from her father.
56 votes