The BEST Episodes of Cars Toons
Every episode ever - ranked by fan votes!
Last Updated: Jan 7, 2022
All of the Cars Toons follow the same formula: Mater tells a story of something he has done in the past. In the story, Mater finds himself in an inescapable predicament. When McQueen questions Mater over whether the events in the story actually occurred, Mater responds, "Don't you remember? You was there too!", and continues the story including McQueen's participation.
Watch Now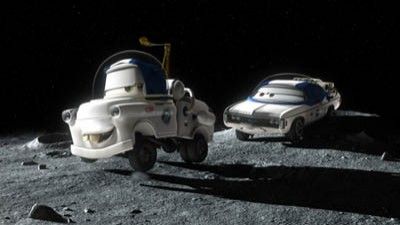 #1 - Moon Mater
Season 2 - Episode 5 - Aired Nov 2, 2010
Mater is the first Tow Truck on the moon. His mission: Rescue the Impala XIII by giving him a tow and bringing him back to Earth. Lightning McQueen joins Mater and they are met with a hero's welcome.
38 votes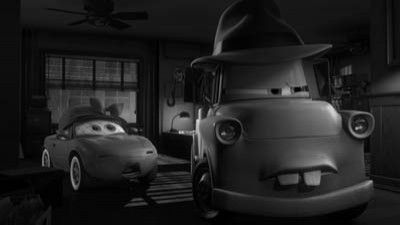 #2 - Mater Private Eye
Season 2 - Episode 6 - Aired Nov 2, 2010
Mater is a private investigator working on an open-and-shut case of counterfeit tires when Tia rolls back into his life. She hires Mater to find her sister, Mia, who's been car-napped. Mater searches for clues and closes in on a major crime scene. Lieutenant Lightning McQueen arrives just in time to help bring the criminals to justice.
37 votes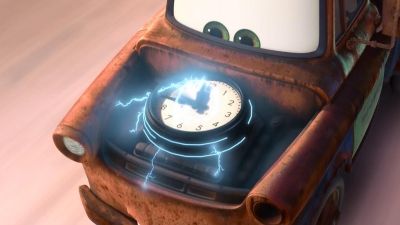 #3 - Time Travel Mater
Season 3 - Episode 2 - Aired Jun 5, 2012
Accidentally gaining the ability to travel in time, Mater travels back to 1909 in the middle of a desert, where he meets Stanley, the founder of Radiator Springs, who works as a travelling radiator caps salesman. With the realization, that if Stanley goes away there would be no Radiator Springs, Mater brings McQueen from the future, and Stanley sells him a radiator cap. Mater then suggests Stanley to settle there and build a town where he could serve broken cars, and Stanley accepts. Jumping a few years forward, Stanley shows Mater and McQueen the expanding town, when Mater takes a note of a broken Model T, which turns out to be Lizzie. Lizzie's seemingly falling in love with McQueen makes Mater panic again about Radiator Springs' future, but it turns out that Lizzie had her eye on Stanley. Introduced to each other by McQueen, he and Mater make another time jump, where they attend Stanley and Lizzie's wedding, before returning to the present. There, Lizzie thanks McQueen for introducing her and Stanley.
44 votes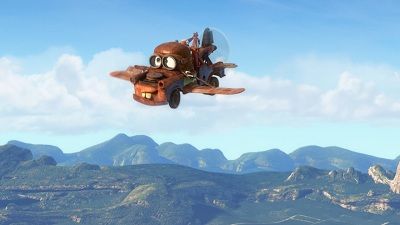 #4 - Air Mater
Season 3 - Episode 1 - Aired Nov 1, 2011
A tow service leads Mater to Propwash Junction, a town of planes. Amazed by all these flying machines, Mater gets interested in learning how to fly when he sees Skipper's Flight School, which has a sign that says they could teach anyone. After learning how to fly, he learns himself to fly backwards and amazes a group of stunt planes known as the Falcon Hawks. Since one of them has sprained their wing during practice for a stunt show, they ask Mater to take place of the injured plane. He accepts and becomes the stunt planes' new member. Lightning McQueen, also a stunt plane, helps Mater at one point when he is in trouble.
46 votes
#5 - Heavy Metal Mater
Season 2 - Episode 4 - Aired Oct 8, 2010
Mater is a rock star in a heavy metal band. He starts out in a garage band and rises to the top with his hit song, "Dad Gum." Lightning McQueen joins him on stage in the middle of a huge concert and they rock into history.
249 votes
#6 - Mater the Greater
Season 1 - Episode 2 - Aired Oct 28, 2008
Mater is a daredevil, dressed in a style resembling Evel Knievel. At the stadium, Mater attempts to jump a long line of cars, but instead merely tiptoes over them. Mater performs other stunts and he said Lightning failed to jump over Carburetor Canyon while strapped to a rocket.
313 votes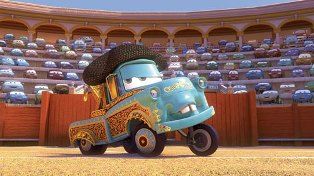 #7 - El Materdor
Season 1 - Episode 3 - Aired Oct 29, 2008
Mater is a matador fighting a herd of bulldozers in Spain. When Lightning McQueen enters the story, the bulldozers begin to chase him due to his red paint.
313 votes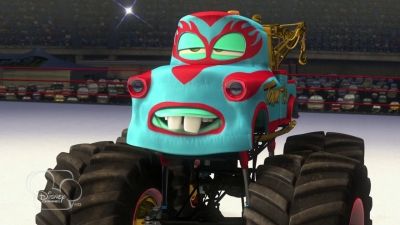 #8 - Monster Truck Mater
Season 2 - Episode 3 - Aired Jul 30, 2010
Mater is a professional wrestler who works his way up the ranks from amateur to World Champion Monster Truck Wrestler, wrestling all kinds of characters along the way. When faced with his biggest opponent yet, Mater tags in his "tag team partner," Frightening McMean.
278 votes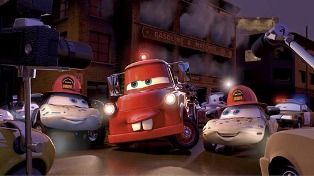 #9 - Rescue Squad Mater
Season 1 - Episode 1 - Aired Oct 27, 2008
Mater is a firetruck that has to rescue Lightning McQueen from a burning building. After he saves McQueen, he rushes him to the hospital, revealing that Mater is a doctor too.
383 votes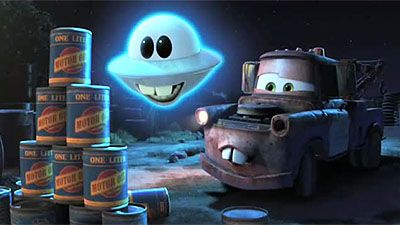 #10 - UFM: Unidentified Flying Mater
Season 2 - Episode 2 - Aired Nov 20, 2009
Mater meets a cute little bucktoothed UFO named Mator, takes him out for a night of fun and they quickly become best friends. But when Mator is captured by the military, Mater and Lightning McQueen come to the rescue.
311 votes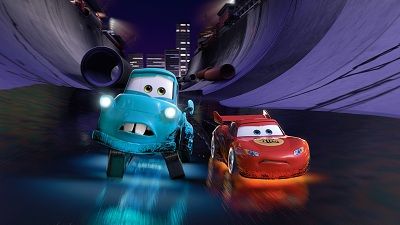 #11 - Tokyo Mater
Season 2 - Episode 1 - Aired Dec 12, 2008
A routine towing assignment lands Mater in Tokyo, where he is challenged to a drift-style race against a nefarious gang leader and his posse of ninjas. With the help of his friend, "Dragon" Lightning McQueen, and some special modifications, Mater attempts to drift to victory and become "Tow-ke-O Mater, King of all Drifters.
280 votes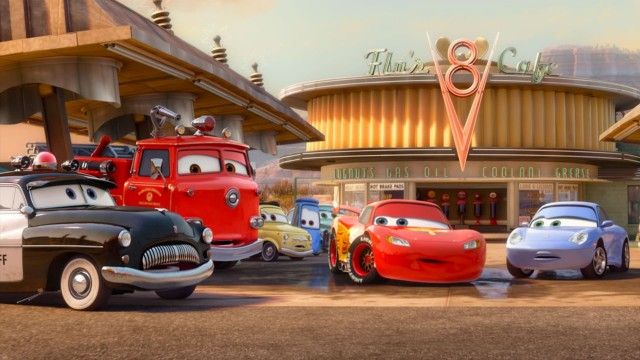 #12 - Hiccups
Season 4 - Episode 1 - Aired Mar 22, 2013
When Lightning McQueen gets the hiccups, everyone in Radiator Springs thinks they have the cure.
3 votes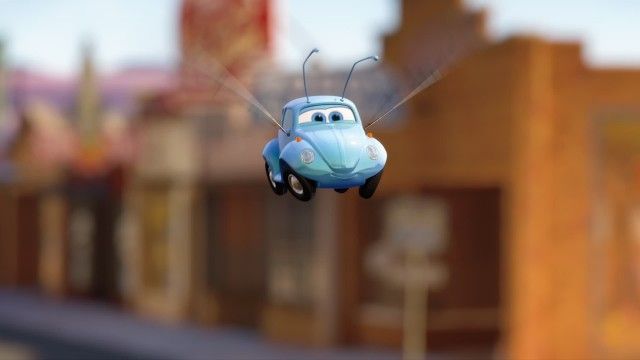 #13 - Bugged
Season 4 - Episode 2 - Aired Mar 22, 2013
Red's peaceful morning routine is interrupted by a pesky visitor.
3 votes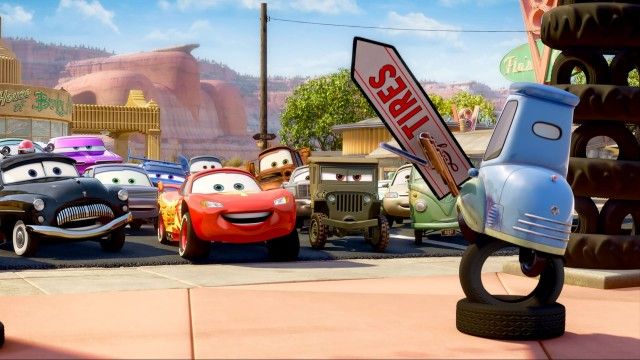 #14 - Spinning
Season 4 - Episode 3 - Aired Mar 22, 2013
Guido discovers he has a hidden talent as a street corner sign spinner.
3 votes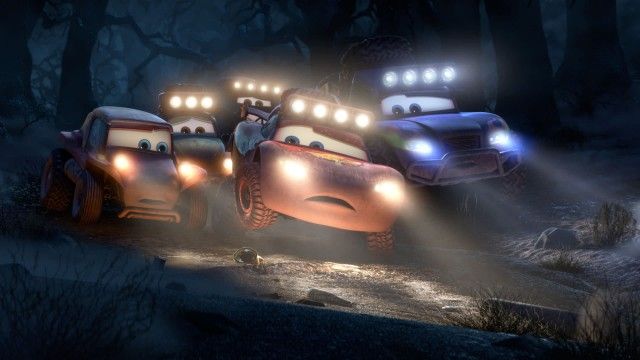 #15 - The Radiator Springs 500 ½
Season 4 - Episode 4 - Aired May 20, 2014
Radiator Springs celebrates a Founders' Day honoring the late Stanley when a gang of Baja racers descend on the town and challenge Lightning McQueen to a race.
3 votes