The Best Episodes of Cake Boss
#1 - Buddha, Brandenburg, and Big Air 9.50
Season 8 - Episode 9
A replica Brandenburg Gate for the German Embassy's party; a gold Buddha statue.
#2 - Steins, Stethoscopes and Studs 9.50
Season 8 - Episode 10
The guys make a beer cake for a local Oktoberfest celebration.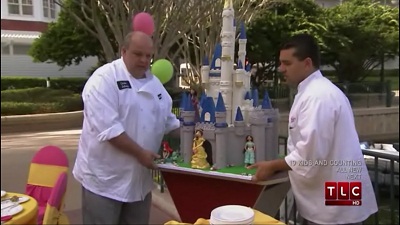 #3 - Castles, Cannolis & Cartoon Characters 8.63
Season 2 - Episode 18
Buddy and Mauro travel to Walt Disney World to make cannoli at the Epcot International Food & Wine Festival.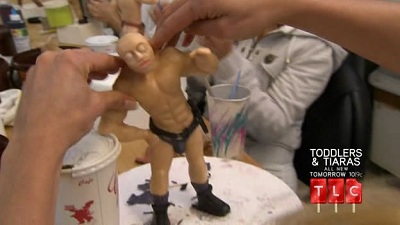 #4 - Undead, Unclothed and Unhappy Mama 8.42
Season 1 - Episode 6
Buddy is thrown out of his comfort zone when he's asked to make a zombie cake for a couple of undead clients. This week the team also has to make an erotic bachelorette cake for some wild women. This cake seems likes it's going to be all fun and games until Mama finds out and bans the bakery staff from making sexy cakes.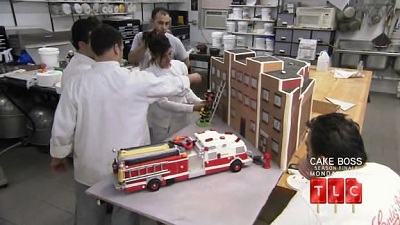 #5 - A Fire, A Fashionista and Family 8.38
Season 1 - Episode 2
Buddy and his team learn that where there's smoke, there's fire when they have to build a fire engine cake complete with working lights, siren and smoke. They also have to create a 30th birthday cake for two trendy fashionistas. This week also marks the 15th anniversary of Buddy's father's death so emotions are high as he recreates his father's trademark cake for the family memorial dinner.
#6 - Fiery Competition 8.33
Season 6 - Episode 27
The team makes a fire-truck cake that features a burning building, and a bocce-theme cake for a charity tournament.
#7 - Up, Up & Away 8.33
Season 6 - Episode 28
A cake delivery in a hot air balloon; Cousin Anthony questions Buddy's authority; Momma's trip.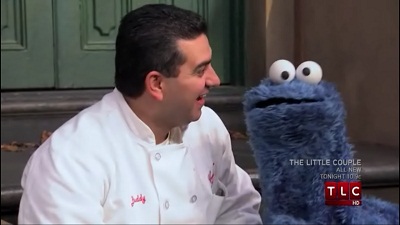 #8 - Sizing, Sleeping Stretch, and Sesame Street 8.22
Season 2 - Episode 14
A special cake is created to celebrate the 40th anniversary of Sesame Street.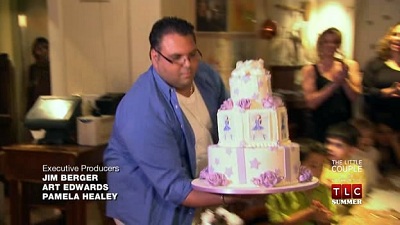 #9 - Museum, Mistakes, and Mother Mary 8.15
Season 1 - Episode 8
The Carlo's team gets to take a field trip to a local museum for a prehistoric mammal cake. A Sweet 16 cake proves to be more work than anyone planned on and Frankie makes and decorates a cake all by himself for a very hard to please client...Mary!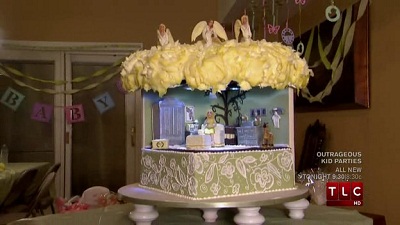 #10 - Snow Globe, Story Book Cake & a Scare 8.14
Season 4 - Episode 6
Buddy is asked to make a snow globe cake for a surprise engagement. Meanwhile, he surprises his daughter's 2nd grade class with a special story book cake inspired by his daughter. Later, Lisa is rushed to the doctor's office giving Buddy a huge scare.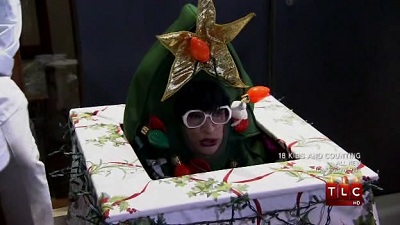 #11 - Colorful Characters and Christmas Costumes 8.12
Season 2 - Episode 10
Buddy and his crew create a holiday-themed cake for drag queen Miss Richfield 1981; Buddy is begged by cousin Anthony and Stretch to let them deliver a cake to a party full of women, but the boss has a trick up his sleeve.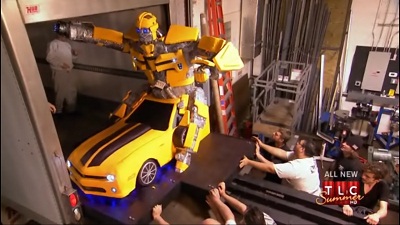 #12 - A Big Bumblebee & A Bossy Grace 8.09
Season 4 - Episode 16
Buddy is asked to create a giant Bumblebee cake to help promote the blockbuster movie Transformers 3 and the all new Camaro that will be on display at the New York Auto Show. Meanwhile, Grace is left in charge of the bakery.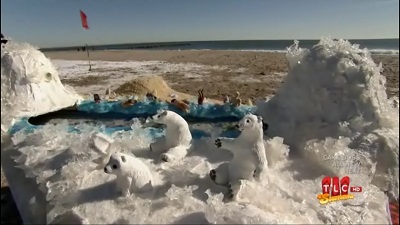 #13 - Peppermint & a Polar Bear Plunge 8.07
Season 3 - Episode 2
While on a cake consultation with the Coney Island Polar Bear Club, Buddy and his crew get an unusual challenge, when Mama Valaestro finds out about it, she requests that they don't partake in it; Buddy's youngest son requests that he make an ice cream cake with clowns on it for his birthday.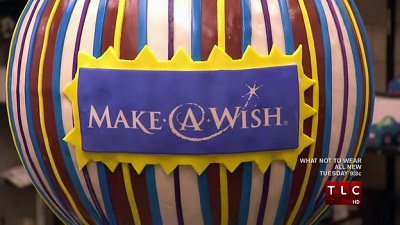 #14 - Hot Air Balloon Cake & Happy Little Bakers 8.06
Season 4 - Episode 3
Buddy makes a special cake for the Make-A-Wish Foundation; he also plays host to four girls who rely on Make-A-Wish to make their common dream come true -- they all want to be bakers. But it's Buddy's brother in law Joey who has a special connection -- his daughter was also a Make-A-Wish kid.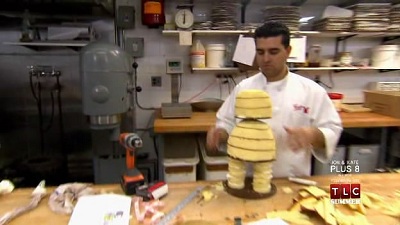 #15 - Bunny, Birthday and Burnt Food 8.06
Season 1 - Episode 3
It's one of the busiest weeks of the year at Carlo's Bakery with orders pouring in for Easter, and a last-minute Easter Bunny cake turns into more than the team bargained for. There are also three members of the family celebrating birthdays this week and Buddy's sister Grace, who's never cooked for the family before, decides she's going to make Easter dinner.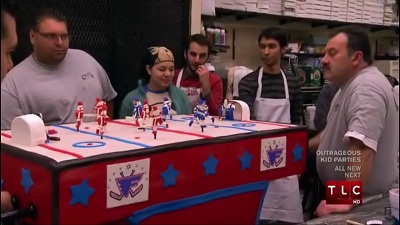 #16 - Pucks, Pasteries and Pushy Grace 8.00
Season 4 - Episode 7
With Buddy's fourth child Carlo born, Buddy decides to leave simple baked goods such as cookies to the staff while he concentrates on the complex cakes, so he can spend more time with his kids; however, Grace oversteps her boundaries, as she attempts to make herself the "Cake Boss" in Buddy's absence. Also, Buddy makes a table hockey game cake for a B'nai Mitzvah.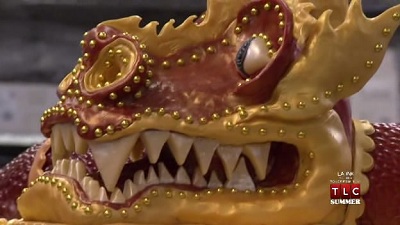 #17 - Chinese Culture and Cannolis 8.00
Season 1 - Episode 10
The Carlo's team has a unique and challenging cake to make this week, a traditional Chinese dragon cake for a dragon boat racing team. It's also a big week at the bakery preparing hundreds of cannoli shells for the annual $.25 Throw Back Cannoli Day and on top of all that, Buddy and Lisa are celebrating their eighth wedding anniversary.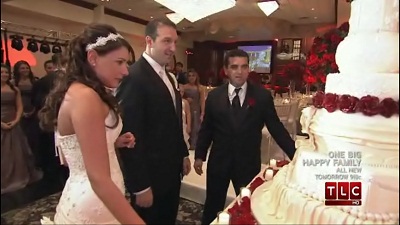 #18 - Blushing Brides and Busy Bakers 8.00
Season 2 - Episode 12
It's a race against the clock at the bakery when the crew tries to make 50 wedding cakes in just seven days. Buddy aims to impress with his most elaborate wedding cake yet, but delivering it proves to be a challenge for Anthony.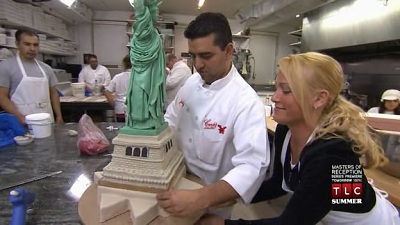 #19 - Fireworks, Falling Fondant and Fathers 8.00
Season 1 - Episode 13
A fellow family owned business asks Buddy and the Carlo's team to honor their patriarch by creating a special cake featuring their company's product...fireworks! It's also "Bring Your Dad to School Day" at Buddy's son's school and he's got a surprise for all the kids.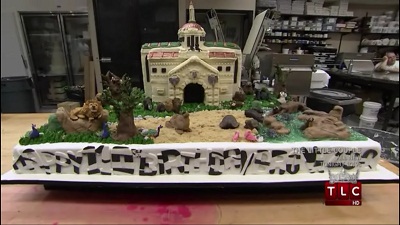 #20 - Chimp, Cinema, and Crumb Cake 8.00
Season 2 - Episode 15
Buddy designs a cake celebrating 110th anniversary of the Bronx Zoo. Later he deals with an indecisive client when creating a cake for the grand opening of a movie theater.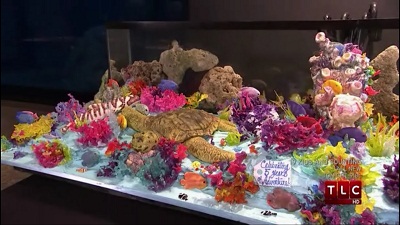 #21 - Aquarium Adventures & An Announcement 8.00
Season 2 - Episode 17
Buddy creates an underwater-themed cake complete with live fish for a local aquarium.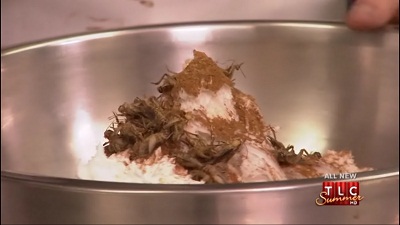 #22 - Bugs, Break Ups & Burned-out 8.00
Season 4 - Episode 18
An entomologist wants Buddy to make a cake for his bug club; also, he wants a cake made of bugs -- for his bug club members to eat. Also: Buddy makes a cake for a woman who's celebrating the breakup with her boyfriend. Then, Joey, who is stressed out after holding two jobs at once, is faced with a decision on deciding what job is more important -- his firefighter job or his job as head baker.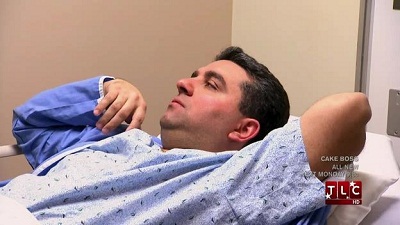 #23 - Second Anniversary, Surgery and St. Paddy 7.99
Season 4 - Episode 12
Buddy undergoes surgery for his hernia; in his absence, he had Mauro take over making the cakes. Mauro's first assignment -- making a second anniversary cake for a gay couple, who previously had their wedding cake made by Buddy (in the first season episode "Weddings, Water and Wacked!"). Also, Buddy was made Grand Marshal of Hoboken's St. Patrick's Day parade; however, Joey was jealous, as Buddy is not Irish.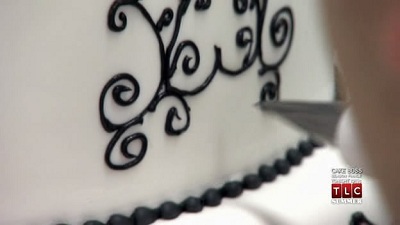 #24 - A Bride, A Boat and Bamboozled! 7.95
Season 1 - Episode 1
Meet award-winning pastry chef and cake decorator Buddy Valastro and his over-the-top family at Carlo's Bakery in Hoboken, New Jersey. After beginning a week completely jam-packed with cake orders, Buddy gets a call from a customer he cannot possibly turn down. Brides Magazine is offering Buddy an inside cover photo spread but he's going to have to create a cake unlike any he's ever done before. Between arguing with his family, producing the standard 300-plus cakes the bakery makes in any given week and running out of sugar, is there any way Buddy and Company are going to get this opportunity of a lifetime cake done in time? All the while Buddy's sisters are planning to throw their brother a surprise birthday party.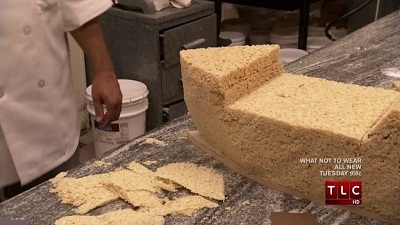 #25 - Ships, Sonograms, & Sister Drama 7.93
Season 4 - Episode 5
Buddy showcases pride in his Italian heritage by making a tribute cake for the Columbus Day Parade with a cake so big it needs a forklift to lift it! Lisa and Buddy get her six month ultrasound but will the news be okay?