The BEST Episodes of Ace Of Cakes
Every episode ever - ranked by fan votes!
Last Updated: Feb 2, 2021
Ace of Cakes is a reality series that follows a group of eclectic cake decorators in Baltimore, led by Food Network Challenge star Duff Goldman. With an attitude and personality more suited for rock stardom than running a specialty cakes business, Duff shuns the traditional approach to cake making and decorating. Using power tools and with the help of his artistic staff, Duff creates some of the most amazing cakes ever seen. From abstract wedding cakes to a cake shaped as a Jeep so detailed it looks like it could actually run, these cakes are more than delicious – they're works of art.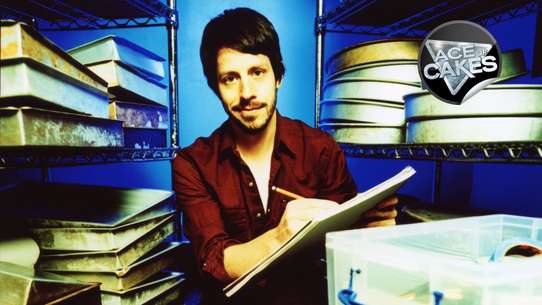 #1 - King of Charm City
Season 6 - Episode 6 - Aired May 3, 2009
The TV show, King of the Hill orders a barbecue grill. The team makes a school locker for a teen. And, Du Pont Circle from D.C. is recreated in cake.
2 votes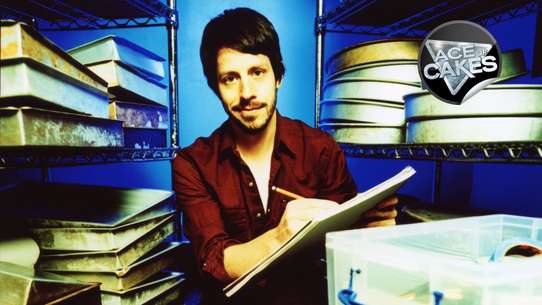 #2 - What's Up Cookie?
Season 6 - Episode 8 - Aired Mar 19, 2009
Girl scouts, office chairs and plantation houses feature prominently in this week's cakes.
2 votes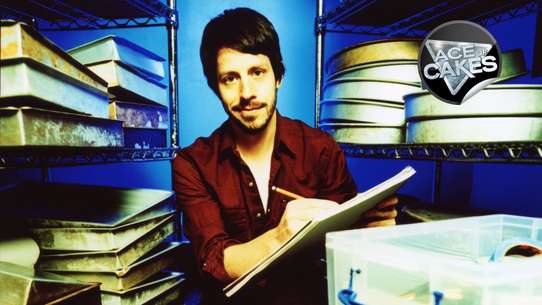 #3 - Duff's Birthday
Season 4 - Episode 10 - Aired Apr 3, 2008
This is a week filled with some serious birthdays, including an autograph book, a fishing boat that brings back bad memories, and Duff's birthday celebration. A scrapple battle features prominently.
2 votes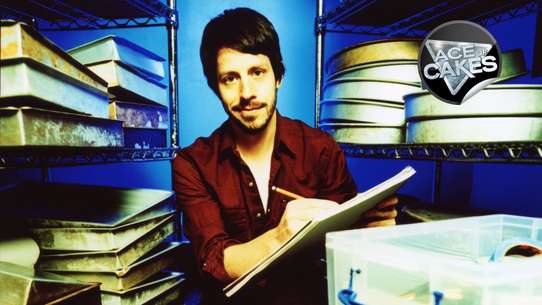 #4 - I Do!
Season 6 - Episode 9 - Aired Mar 26, 2009
There's a wide range events tonight, as Duff and his crew build an anesthesia machine out of cake, channel Edgar Allen Poe, and help a client who chooses Charm City and a fortune cookie cake to propose – a first for the building.
2 votes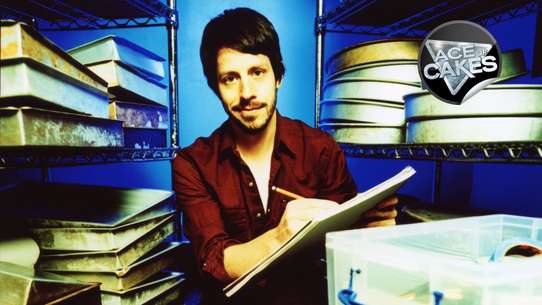 #5 - Ghoul's, Ghosts and Chocolate
Season 6 - Episode 7 - Aired Mar 12, 2009
This week's cakes include a giant chocolate bar, a haunted chapel complete with zombies, and a Great Pumpkin cake.
2 votes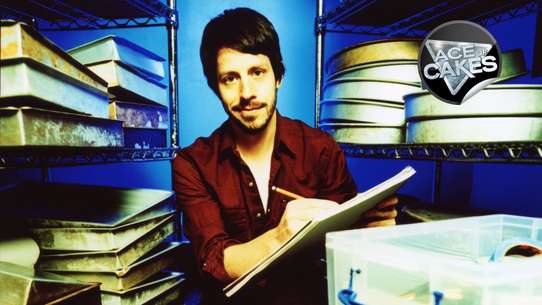 #6 - Christmas in July
Season 8 - Episode 3 - Aired Jan 28, 2010
Duff helps a romantic fireman find a very memorable way to propose. Then he lets Joe tag along for a taste of big city life as he prepares a dessert buffet for a high end New York PR firm celebrating Christmas in July. And, the bakery staff become silent film comedy stars.
2 votes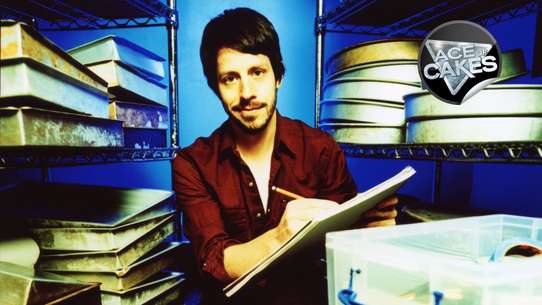 #7 - Stadium Games and Eating Brains
Season 3 - Episode 7 - Aired Aug 30, 2007
First, the staff has to make zombies. Then, the bakery has two separate orders for stadiums–Camden Yards and Raven's Stadium. Can the staff finish these complicated structures on time and deliver them to their respective owners?
3 votes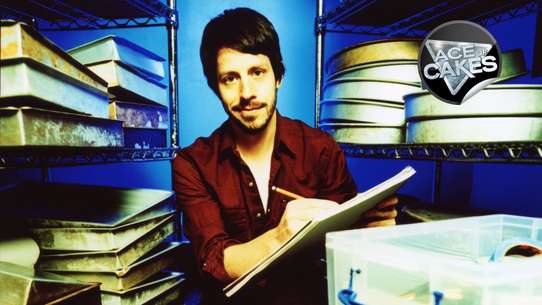 #8 - Uncle Sam Wants Duff
Season 3 - Episode 10 - Aired Sep 20, 2007
A special Army birthday cake brings out some special guests. Other cakes include wine and humidors.
2 votes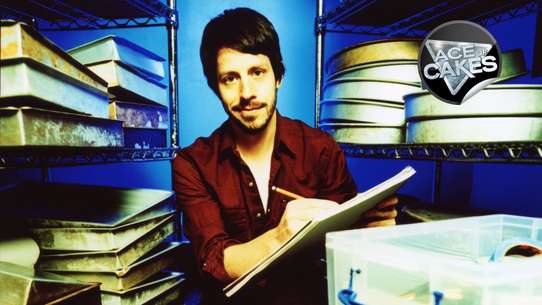 #9 - Frogs to Turkey and Everything In Between
Season 5 - Episode 9 - Aired Sep 18, 2008
Charm City creates a frog cake for the zoo. They also design a replica of the Lincoln memorial and turducken made of cake.
1 votes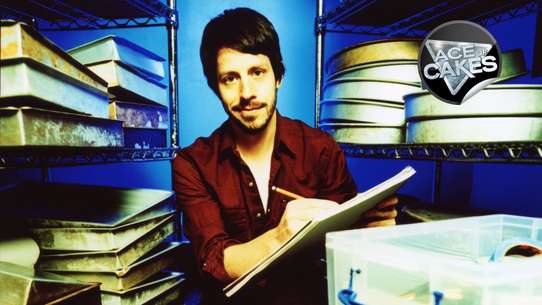 #10 - Big Red Squig
Season 7 - Episode 6 - Aired Aug 27, 2009
The Charm City gang creates a video tribute at the Contemporary; Duff and Ben come up with the craziest video game star ever
1 votes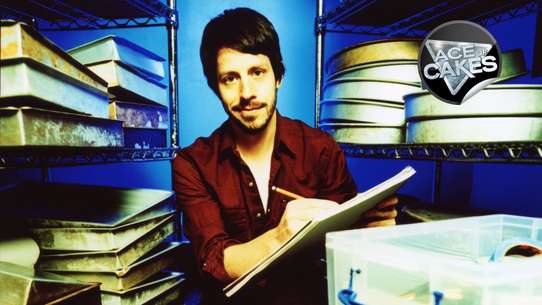 #11 - Miami Meltdown
Season 9 - Episode 2 - Aired Jul 8, 2010
An Egyptian pharaoh cake proves to be difficult when they forget one important ingredient and try to move it to its destination.
31 votes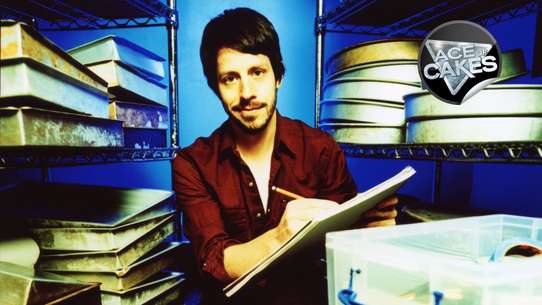 #12 - US Open
Season 10 - Episode 1 - Aired Jan 6, 2011
Chef Duff presents a cake at the US Open Grand Slam Tennis Tournament in Flushing Meadows; cake for 30th Anniversary of Motorweek.
10 votes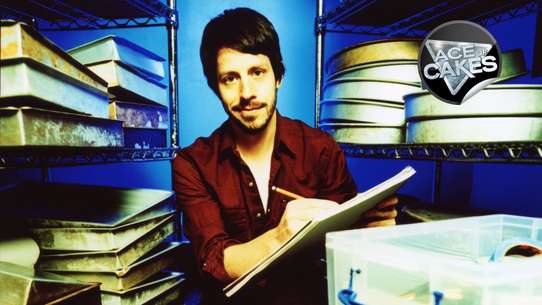 #13 - A Cake in Shining Armor
Season 10 - Episode 5 - Aired Feb 3, 2011
Chef Duff makes 85 cupcakes for the 85th anniversary of the New York Rangers'; a knight cake to Medieval Times.
8 votes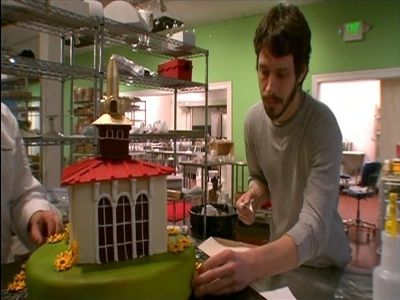 #14 - Triple Crown Cake
Season 1 - Episode 1 - Aired Aug 17, 2006
21 cakes in a week? Sounds like a lot, but for Duff Goldman and his crew, it's just a normal week at Charm City Cakes. With cakes shaped like Jeeps, game consoles, fish and a special cake for the Preakness Horse Race; this is no easy task - can Duff and his crew pull it off in time?
23 votes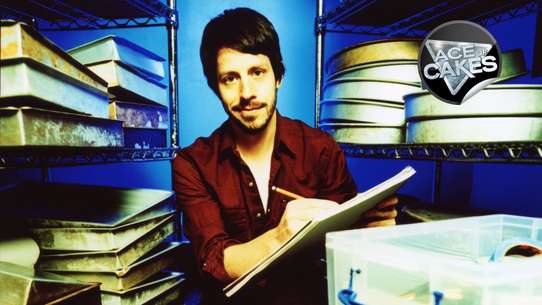 #15 - Mary (Alice) Go Round
Season 3 - Episode 3 - Aired Aug 2, 2007
Charm City Cakes tackles a carousel cake and a hospital-themed cake.
5 votes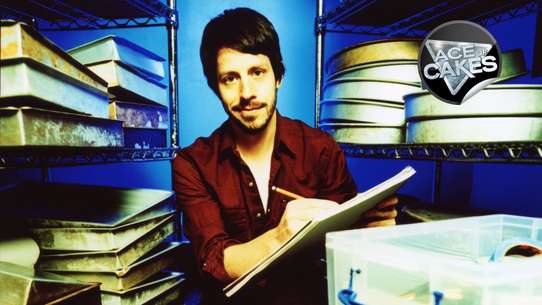 #16 - Challenge Road Trip
Season 3 - Episode 4 - Aired Aug 9, 2007
Duff, Geof and Mary Alice are tapped to serve as judges for a Food Network Challenge episode, "Extreme Cakes." They leave Anna in charge to complete the week's cakes.
5 votes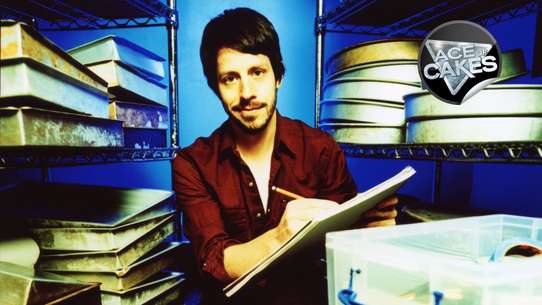 #17 - 30 Rock (And Roll)
Season 9 - Episode 3 - Aired Jul 15, 2010
Duff and his staff are invited by Tina Fey to make a cake to star in 30 Rock for their season finale.
4 votes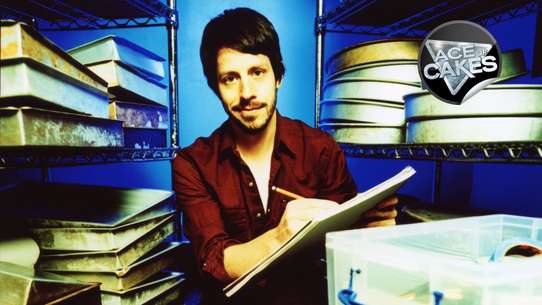 #18 - A Millionaire Moment
Season 10 - Episode 3 - Aired Jan 20, 2011
Two enormous cakes due at the same time; 1500th anniversary of "Who Wants to Be a Millionaire' cake'; cake for the indie band "Pavement".
7 votes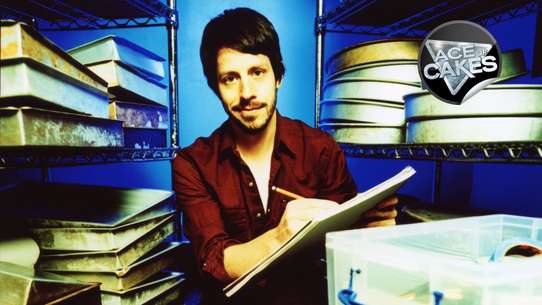 #19 - Come On Down!
Season 10 - Episode 4 - Aired Jan 27, 2011
Duff is a surprise guest on "The Price is Right", creating three huge cakes for the show.
7 votes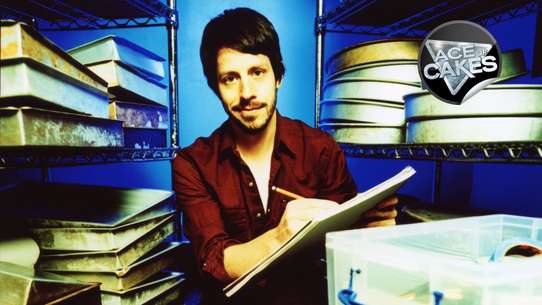 #20 - Rock & Roll
Season 3 - Episode 5 - Aired Aug 16, 2007
The Armed Forces Foundation Gala requests a special cake from the Charm City Bakery. The bakery also has an order for a pirate ship and a thank you gift for a very special band.
3 votes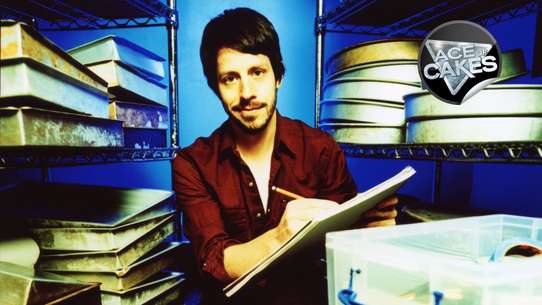 #21 - Charm and Charities
Season 3 - Episode 9 - Aired Sep 13, 2007
This week features three cakes that will get lots of publicity. First, it's the bakery's second Zoomerang cake. Next, HBO's The Wire gets a special cake for a party. And, a Lighthouse cake for a very special Baltimore school.
3 votes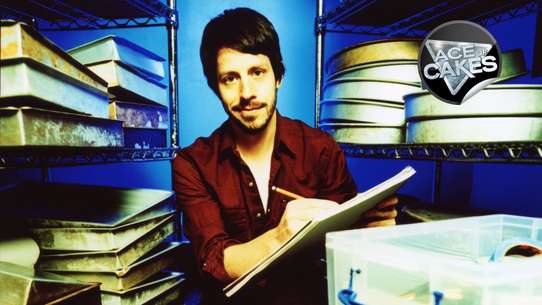 #22 - The Spy Who Caked Me
Season 4 - Episode 5 - Aired Feb 21, 2008
This week has a wide range of cakes. The gang has to make a birthday cake for Sir Roger Moore's 80th birthday, recreate a scene from The Exorcist, and make a girl scout cookie cake.
3 votes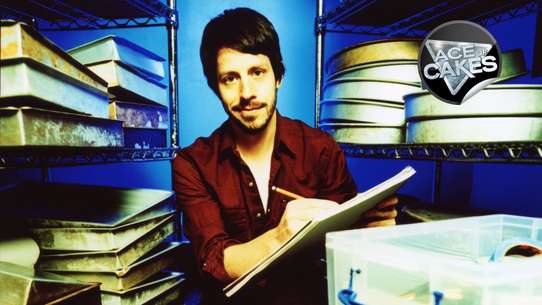 #23 - Food, Fashion and Galactic Bounty Hunters
Season 6 - Episode 4 - Aired Feb 5, 2009
Duff builds a whisk and shoes for charities. Plus, a Star Wars cake is a lot of fun.
3 votes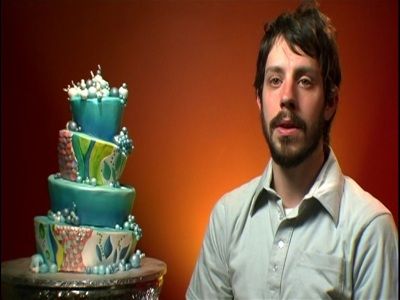 #24 - Wedding Cakes & Headaches
Season 1 - Episode 2 - Aired Aug 19, 2006
This week's projects range from large to small, including 300 individual cookie towers; then there are the plans for Duff's Dad's birthday.
23 votes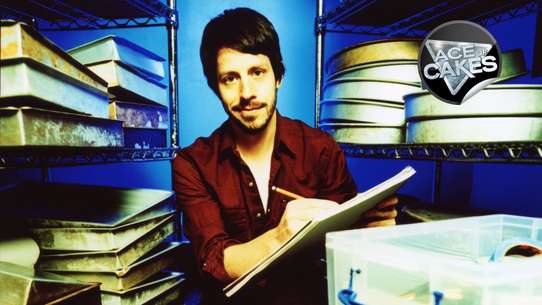 #25 - Charm City Cakes Goes Back to the Future
Season 10 - Episode 6 - Aired Feb 10, 2011
"Back to the Future" celebrates its 25th anniversary starring Michael J. Fox, Leah Thompson and Christopher Lloyd; DeLorean time machine cake.
11 votes