The BEST Episodes of Big Wolf on Campus
Every episode ever - ranked by fan votes!
Last Updated: Oct 10, 2021
Big Wolf on Campus is about star football player, Tommy Dawkins, who was bitten by a werewolf and has transformed into one. He has problems with fleas and during certain events, he can change into a werewolf immediately without any control. Not only that, he has to battle vampires, cat women, ghosts, and zombies. On his side to help, are his best friends, Merton J. Dingle and Lori Baxter. All this can happen and more in his hometown, Pleasantville. THOMAS P. DAWKINS Tommy was just a regular all-star football player in High School, trying to pursue his football career, but his life changed when he is bitten by a werewolf, and becomes a werewolf himself. Unlike others, Tommy is a good-natured werewolf who protects the citizens of Pleasantville. With his good friend Merton and Lori, he battles all kinds of creatures, monsters, and aliens roaming around the town. Tommy transforms when hurt or when he gets emotional, including guilt. And you can't forget the occasional full moon.
Watch Now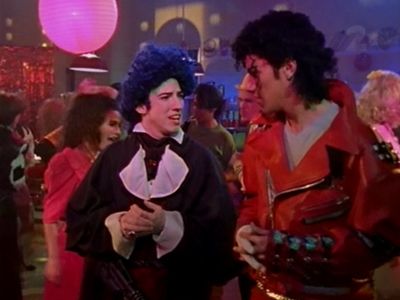 #1 - Hair Today, Gone Tomorrow
Season 1 - Episode 19 - Aired Aug 20, 1999
A new substitute teacher is in the building, acting cool and everything, and Tommy finds out that this new guy, Mr. Dunleavy is a real werewolf And is THE wolf who bit Tommy. So Tommy hangs out with his 'dad' a lot. He ignored Merton's guess on that Mr. Dunleavy is evil.
1 votes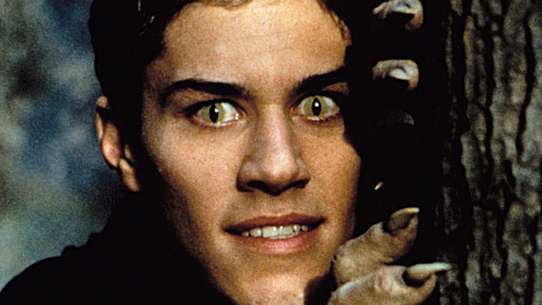 #2 - Mind Over Merton
Season 2 - Episode 10 - Aired Jun 3, 2000
After being rejected for MENTA, Merton wants to show his intelligence by making a potion that would increase intelligence, but it fell into the wrong hands, Tim and Travis. Now they use their powers to track down the werewolf.
1 votes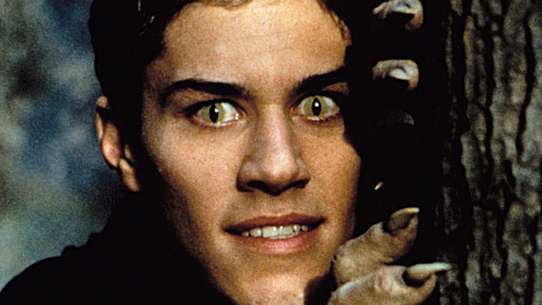 #3 - Pleased To Eat You
Season 2 - Episode 12 - Aired Jun 17, 2000
Merton tries to find new friends because he was rejected by Tommy, and these new friends try to fatten Merton up.
1 votes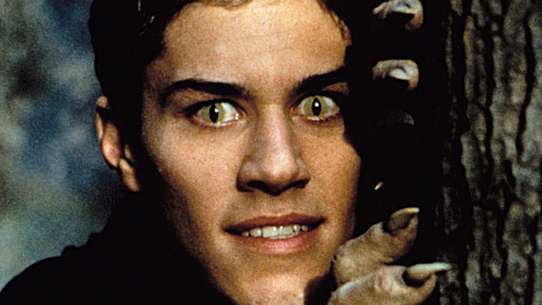 #4 - Butch Is Back
Season 2 - Episode 19 - Aired Sep 2, 2000
Butch Jenkins is released from ""The Creature From The Atomic Lunar Crater...Returns!"" and now he is getting Lori to go with him back into the film.
1 votes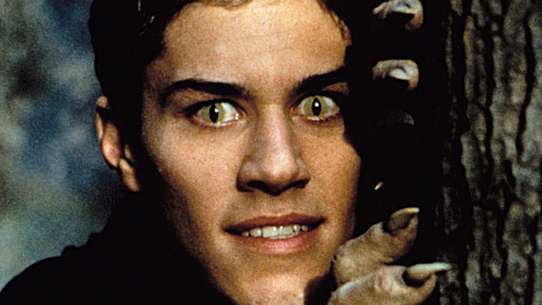 #5 - Voodoo Child
Season 2 - Episode 20 - Aired Sep 8, 2000
A new nurse is in the school and is following Merton around. To get Merton to come to him, he uses voodoo. The Voodoo Doctor wants Merton to be his apprentice and to teach him everything about Voodoo, and Merton accepted the deal. He was given the order not to tell anybody about the secret, and when he told Tommy, and Male Nurse St. Jacques found out, he wants to kill Tommy using Merton and dismissing Merton from the apprenticeship to him.
1 votes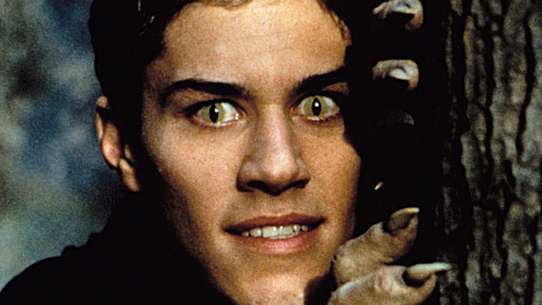 #6 - Anti-Claus Is Coming To Town
Season 3 - Episode 8 - Aired Dec 14, 2001
When a man in a Santa Claus suit and a sleigh, the gang is convinced that he was Santa Claus, and they help him fix his sleigh before he entered the sky again. When he discover the real Santa Claus, the real one explains to Tommy, Merton, and Lori about what happened with him and his brother, Roger who stole the Santa suit, which contained magic that helps Santa Claus do all those amazing things. The gang teams up with Santa Claus to save Christmas from being ruined by his evil brother - the Anti-Claus.
1 votes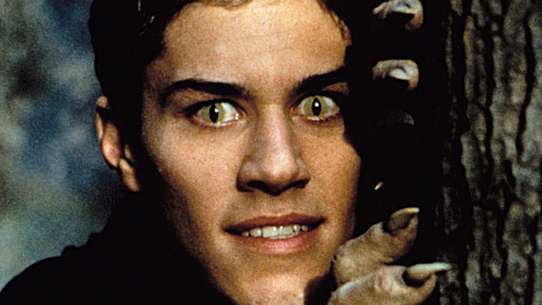 #7 - N'Sipid
Season 3 - Episode 9 - Aired Jan 11, 2002
Everyone is out to see the new music band, N'Sipid, but they don't know that this new group is aliens sent to Earth to pick up girls and transport them back to their planet. Tommy also wanted to be part of their group, so he must practise dance moves, with the instructions from Dean, his brother. When Merton realizes that Becky has escaped from the house, he knew that the only place she would be is the N'Sipid concert. So, he arrives at the stadium, and he finds Lori and Tommy there. He tries to obtain help from Tommy, but he did not want to help out. Merton had to try to sneak pass the bodyguard, Tim to get backstage, so he disguised himself as a girl. When he was accepted, he reached the room where the group was, and he finds out that they were reptillian creatures. He was captured and trapped in a pod, which would be sent to the Sun. When Tommy and Lori found out what Merton was gone for too long, they decided to search for him. When they found Devin, they knocked him out and
1 votes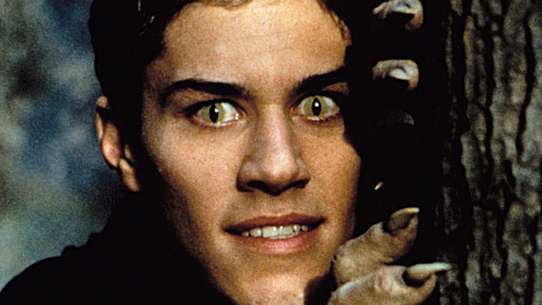 #8 - Play It Again, Samurai
Season 3 - Episode 11 - Aired Jan 25, 2002
Merton notices an attractive Japanese girl at the factory and falls for her. She actually is attracted to him but tells him that they are too different so they can never be together. Merton misinterprets this and learns all about Japanese culture in an attempt to whoo her. This also fails to win her over even though she obviously likes him. Merton steals a kiss from her and then his trouble begins. Lori reveals that the girl is actually a cursed girl from a fairy tale and that anyone who kisses her will be killed by an evil 900 year old samurai. In an amusing sub-plot Tommy has to do community service at the Hungry bucket.
1 votes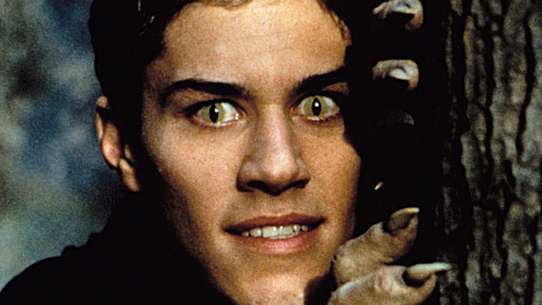 #9 - Dances Without Wolves
Season 3 - Episode 12 - Aired Feb 1, 2002
One day, Tommy wishes that he is no longer the Pleasentville WereWolf. And it comes true. Tommy starts to like, how he can act like a normal teenager. But then he runs into the new evil Pleasentville werewolf and the new captain of the football team, who turns out to be his old friend Chuck. Even worse, Merton and Lori do not know who he was, and they weren't able to help him stop Chuck before he causes more damage, mayhem and chaos in Pleasantville. Tommy had to explain to Merton everything, and Merton believed him partially until they encountered Chuck who has about to attack Lori. During a battle between Tommy and Chuck, Tommy was bitten and he became a werewolf again. Using his new powers, he defeated Chuck, and he was transported back to his normal life, where he was the Pleasantville werewolf, the football captain, and where he had good friends.
1 votes
Writers:
Matthew Salsberg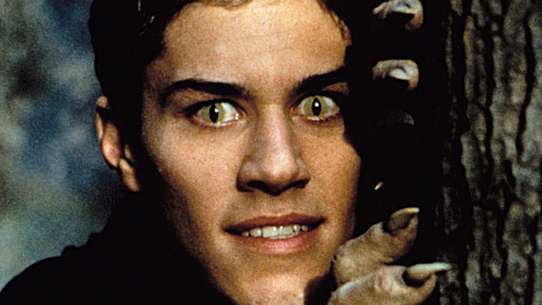 #10 - Baby On Board
Season 3 - Episode 13 - Aired Feb 10, 2002
Merton began to look for a woman up above the stars after not being able to attract anyone on Earth. His interplanetary personal ad received a reply, and a visit from a mysterious alien leaves Merton pregnant. Lori is trying very hard to get into a college but Tommy and Merton kept interrupting them. Finally Tommy takes Lori and the Interviewer up to the space ship. Meaning another person finds out about Tommy and his and his friends' secret lives.
1 votes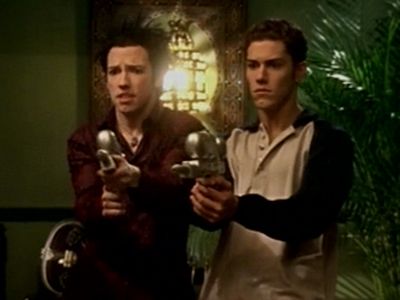 #11 - Witch College
Season 1 - Episode 5 - Aired May 7, 1999
Sorority Witches went looking for new members and they found Stacey. Stacey decides to join them while Merton starts a android screenplay, but Tommy finds out about the sorority group and tries to release Stacey from their club.
3 votes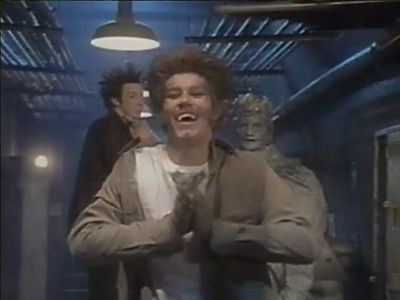 #12 - The Pleasantville Strangler
Season 1 - Episode 6 - Aired May 14, 1999
When his ghost was freed from the bottom of a well, he goes hunting again. When he was alive, he was very famous for strangling people, but now he is dead, he is more powerful, searching for a man named Thomas Dawkins. This time he can switch bodies whenever his temporary body is touched, and he has to find Tommy Dawkins and kill him.
4 votes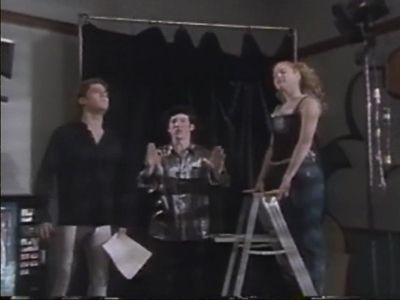 #13 - Don't Fear The Reaper
Season 1 - Episode 21 - Aired Sep 3, 1999
No good deed goes unpunished, and when Tommy saved a man from Death, Death tries to take Tommy's soul while Merton works on his movie version of ""Romeo and Juliet"" and sees if Tommy is good enough to be Romeo.
1 votes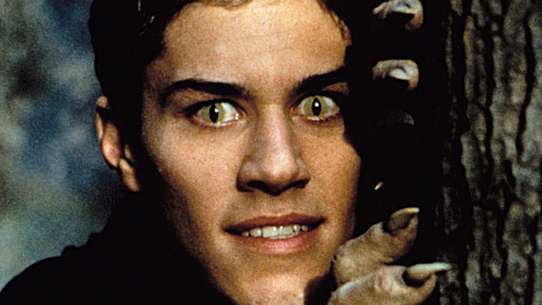 #14 - Rob: Zombie
Season 2 - Episode 16 - Aired Aug 5, 2000
Lori gets Merton to revive her dead boyfriend but she did not expect what was going to happen next.
1 votes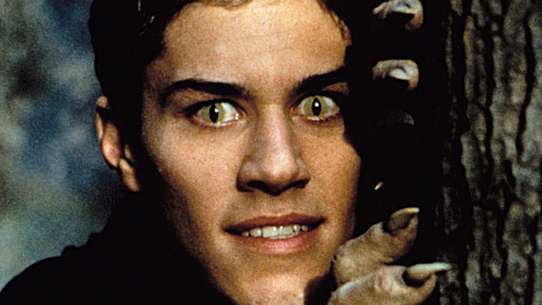 #15 - Fear And Loathing In Pleasantville
Season 2 - Episode 17 - Aired Aug 19, 2000
A phobiist, which is a vampire that feeds on terror, and puts victims into a nightmare that would frighten them until they are dead.
1 votes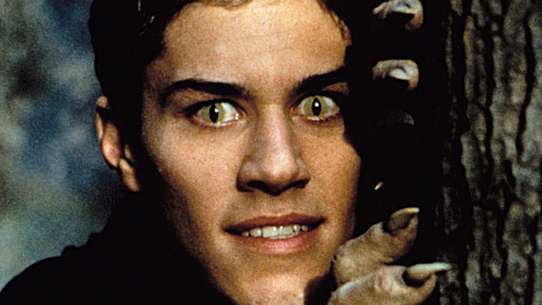 #16 - Faltered States
Season 2 - Episode 18 - Aired Aug 26, 2000
Merton goes to look for a job to impress a girl at his school. And when he finds a well-paying job in an advertisement in the newspaper, he went for it. In this job, he would be submerged in a tank and the Dr. Laszlo would run experiments on him to awaken a dorment part of the body, and awakening this transformed Merton into a creature.
1 votes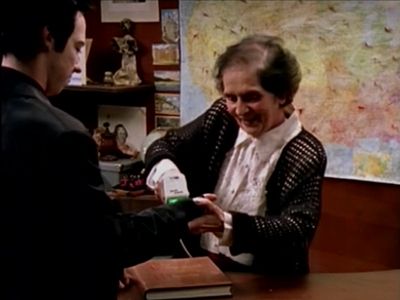 #17 - The Bookmobile
Season 1 - Episode 2 - Aired Apr 9, 1999
The Bookmobile rolls into town, and the librarian that runs this bookmobile strolls into cities, and turns patrons into books.
9 votes
Writers:
Christopher Briggs

,
Peter Knight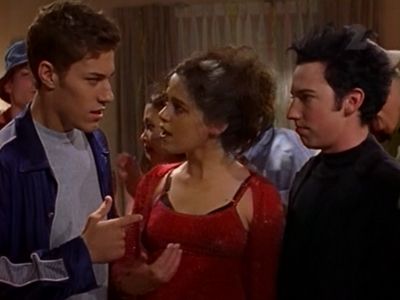 #18 - The Exor-Sis
Season 1 - Episode 20 - Aired Aug 27, 1999
Merton was going to throw a party but no one would receive his invitations, plus Tommy and his buddies make fun of Merton, hurting his feelings. When Merton confronts him about it Tommy starts to 'wolf out' but Merton won't help. But accepts Tommy's help after a big announcement Tommy makes in the cafeteria. So Tommy helps him out on the appearance of theparty. Meanwhile, Merton's sister is possessed by a demon from a locker under the school. Merton gets caught but doesn't get in trouble because of 2 things. They were happy he was trying to fit in, and they get a hot tub.
2 votes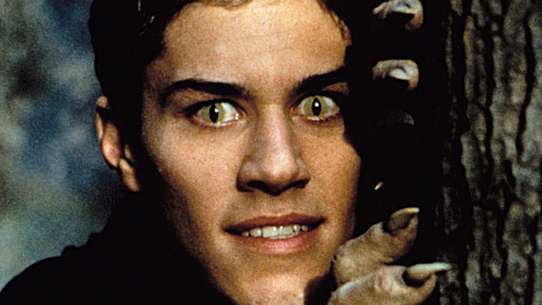 #19 - The Manchurian Werewolf (1)
Season 2 - Episode 13 - Aired Jul 15, 2000
The Evil Werewolf Syndicate is back on Tommy's track, this time they hypnotized Tommy into creating more werewolves. ""Pizza's Here"" is the special word, and the order is after those words, and Tommy would obey that command. Lori became a victim of Tommy's.
2 votes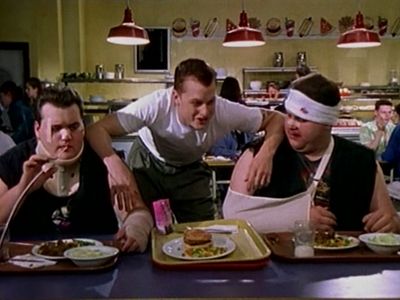 #20 - Butch Comes To Shove
Season 1 - Episode 3 - Aired Apr 16, 1999
While watching a boring and old educational film for detention, Tommy and Merton discovers that the bully from the movie, Butch got bored of his world and would like to enter the real world to capture a girl and take her back to the film, and the girl that he wanted was Stacey Hanson.
9 votes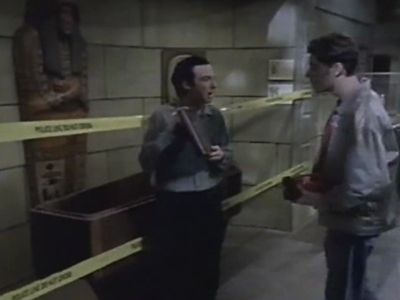 #21 - Stalk Like An Egyptian
Season 1 - Episode 10 - Aired Jun 11, 1999
When Merton reads the Egyptian print on the tomb of Bud, he is released from death and uses a teenager disguise while in public to search for a queen, and destroy the world. Tommy and Merton realized that the mummy has arisen from the dead and is trying to make Stacey his queen.
4 votes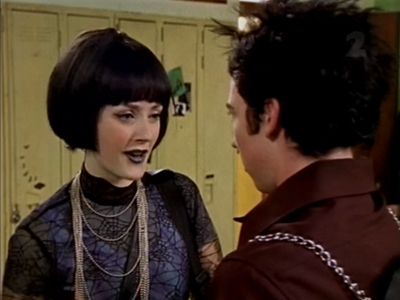 #22 - Muffy The Werewolf Slayer
Season 1 - Episode 9 - Aired Jun 4, 1999
A new girl is in town, and Merton became friends with her. She was looking for a werewolf in the town and he thought Merton would know. Merton said he would not tell, but soon, her did and now he is in trouble because that girl was a werewolf slayer. While Merton was dealing with that problem, Tommy was searching to destroy a soulsucker who sucks souls as a door-to-door encyclopaedia salesman.
4 votes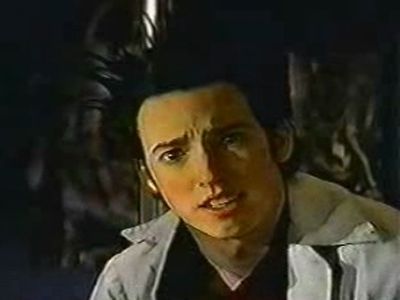 #23 - Flugelhoff
Season 1 - Episode 11 - Aired Jun 18, 1999
A lycanthrope expert named Flugelhoff visits Pleasantville to help cure Tommy. But Merton and Tommy did not realize that Flugelhoff was trying to take the werewolf DNA and other components to create an army of werewolves to take over the world.
2 votes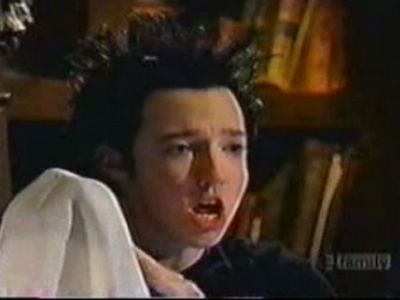 #24 - Invisible Merton
Season 1 - Episode 12 - Aired Jun 25, 1999
Merton's old nemesis returns to his town, Alistair Black. He wants to take revenge on Merton by running for the Gothic Fantasy Guild, and surprisingly, he won and made Tommy his vice president. Merton did not know that at the election speeches, Alistair put a spell on Merton making him slowly invisible.
2 votes
#25 - Interview With A Werewolf
Season 1 - Episode 14 - Aired Jul 9, 1999
A florist sets Merton on a date with her nice, but he did not know they were both the same person who was trying to suck the life energy out of people like Merton, making him older and older until he dies.
1 votes