The WORST Episodes of Big Wolf on Campus
Every episode ever - ranked by fan votes!
Last Updated: Oct 10, 2021
Big Wolf on Campus is about star football player, Tommy Dawkins, who was bitten by a werewolf and has transformed into one. He has problems with fleas and during certain events, he can change into a werewolf immediately without any control. Not only that, he has to battle vampires, cat women, ghosts, and zombies. On his side to help, are his best friends, Merton J. Dingle and Lori Baxter. All this can happen and more in his hometown, Pleasantville. THOMAS P. DAWKINS Tommy was just a regular all-star football player in High School, trying to pursue his football career, but his life changed when he is bitten by a werewolf, and becomes a werewolf himself. Unlike others, Tommy is a good-natured werewolf who protects the citizens of Pleasantville. With his good friend Merton and Lori, he battles all kinds of creatures, monsters, and aliens roaming around the town. Tommy transforms when hurt or when he gets emotional, including guilt. And you can't forget the occasional full moon.
Watch Now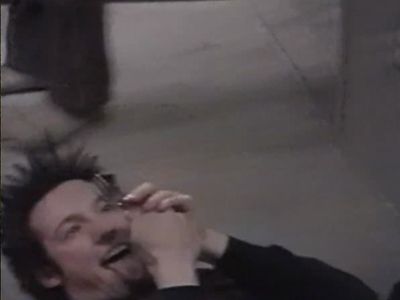 #1 - Time And Again
Season 1 - Episode 16 - Aired Jul 30, 1999
A man gives Merton a watch that can reverse time whenever he wants but he wants something in return.....His intelligence. As he continues to use the watch for any purposes, he loses information in his brain and he becomes dumber and dumber until he is like a baby.
0 votes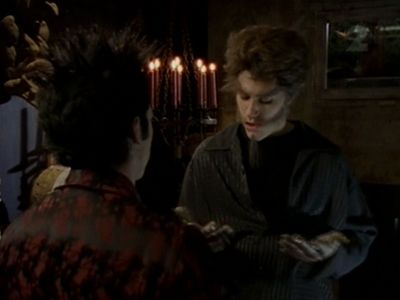 #2 - Big Bad Wolf
Season 1 - Episode 17 - Aired Aug 6, 1999
In an Indian chant given by Merton, Tommy releases his dark side, but he did not know that he was separated into two parts, light and dark. Now bad things from the dark Tommy are ruining Tommy's life.
0 votes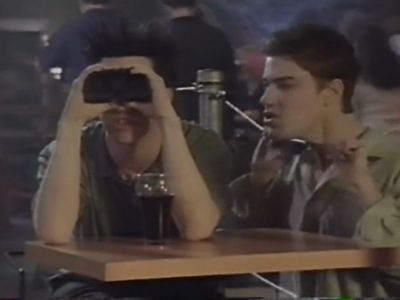 #3 - Scary Terri
Season 1 - Episode 18 - Aired Aug 13, 1999
A shy girl ridiculed by classmates mistakes Tommy's friendship for affection, and she gets angry and uses her telekinetic powers when she sees Tommy and Stacey together.
0 votes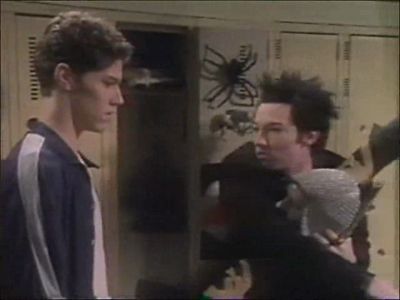 #4 - Game Over
Season 1 - Episode 22 - Aired Sep 24, 1999
Tommy beats the record-breaking score on an arcade game, but they did not know what happened next, the game froze. When they left, Dirk Stryk'em is released from the arcade game and looks for Tommy Dawkins to destroy.
0 votes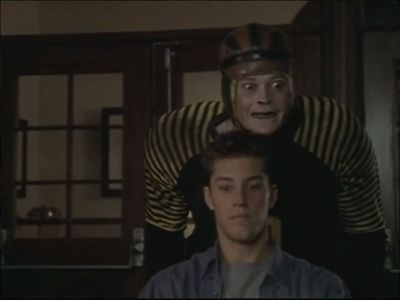 #5 - Hello Nasty
Season 2 - Episode 1 - Aired Mar 18, 2000
The reason for the losing streak of 75 years for Pleasantville against a team is because of a curse from Branco Nastovich, a player who smashed his head into a goal post. When Tommy runs through Bronco and scored a goal, Nasty goes after Tommy. Plus Lori gets expelled for the damage to her school's trophie case and now goes to Tommy and Merton's school.
0 votes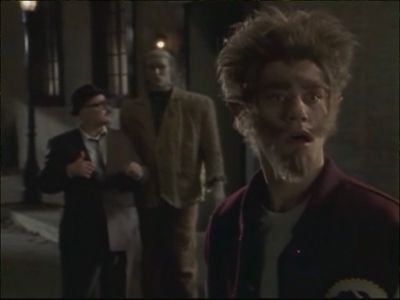 #6 - Frank Stein
Season 2 - Episode 2 - Aired Mar 25, 2000
Merton signs up for a quizbowl, ready to win the contest, but he does not have a partner so he decides to go with Tommy because all the other choices were already taken. When Merton does a great job at the rounds, a man comes to interview him but Merton did not know that man was trying to take his brain and put it into his monster creation, Frank Stein, to make him alive!
0 votes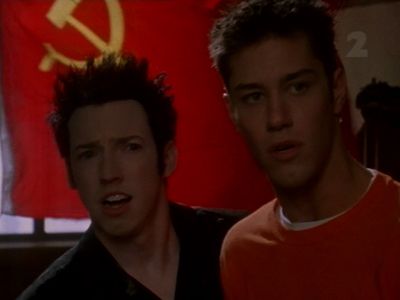 #7 - Commie Dawkins
Season 2 - Episode 3 - Aired Apr 1, 2000
Tommy and Merton uses a wormhole to travel back in time to take a look, but a Russian enters the wormhole to change history and take over the world.
0 votes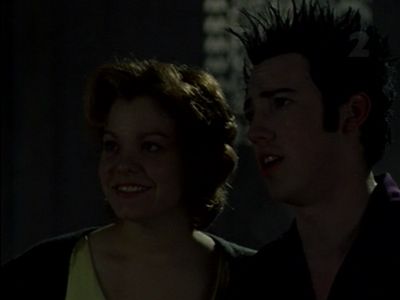 #8 - The Girl Who Spied Wolf
Season 2 - Episode 4 - Aired Apr 8, 2000
The Evil Werewolf Syndicate wants Tommy to join, whether he likes it or not. AND Lori finds out about Tommy's secret.
0 votes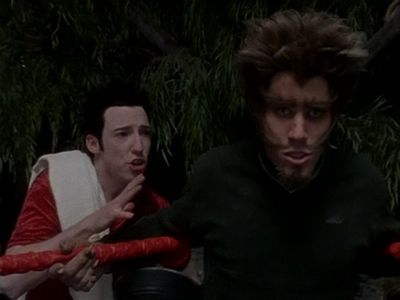 #9 - Apocalypse Soon
Season 2 - Episode 5 - Aired Apr 15, 2000
A travelling wrestler, Dr. Apocalypse along with his fellow referee comes to Pleasantville and defeats T and T and his winning streak is 665 without any losses, and they would be going to the next town to collect their final win to destroy the world but Tommy wasn't going to let that happen. It is now time for Tommy to wrestle the Apocalypse.
0 votes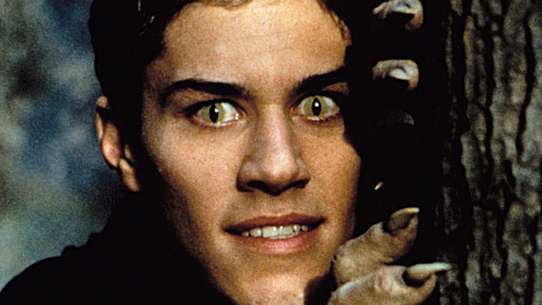 #10 - The Sandman Cometh
Season 2 - Episode 6 - Aired Apr 22, 2000
The Sandman enslaves people that are sleeping, and he makes them work to find a special kind of sand that will make the person who touches it, sleep forever. Tommy and Merton must find a way to defeat the Sandman before the world is asleep forever.
0 votes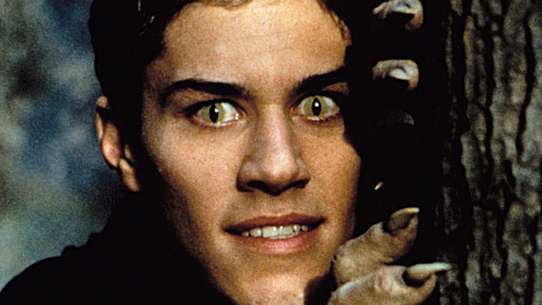 #11 - The Geek Shall Inherit The Earth
Season 2 - Episode 7 - Aired May 6, 2000
The demon comes to attack an innocent child, and Tommy and Merton decides this innocent child is Lester, so they try to hide Lester from the Demon, and then Tommy and Merton finds out that Lester is the Demon, and they must save Lori from being a sacrifice for Lester and stop the demons from inheriting the world.
0 votes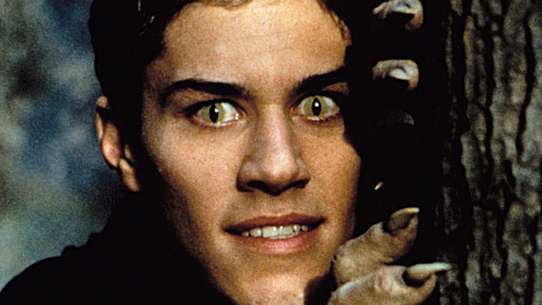 #12 - Imaginary Fiend
Season 2 - Episode 8 - Aired May 13, 2000
When Merton was collecting toys for the toy drive, Vince, his Imaginary Friend when he was a little child returns and discovers many of Merton's interests and desires, and helps him out but when Merton got him made, he went crazy and destroyed everything in sight.
0 votes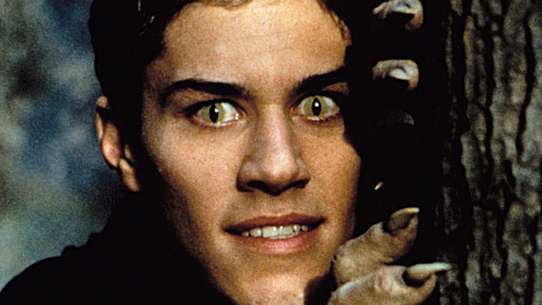 #13 - 101 Damnations
Season 2 - Episode 9 - Aired May 20, 2000
Tommy has a new puppy but he did not know he was the guardian of the Underworld, Cerebrus. He tries to deal with Sparky's problems like peeing Fire and he has to keep the angry mob out to kill the werewolf.
0 votes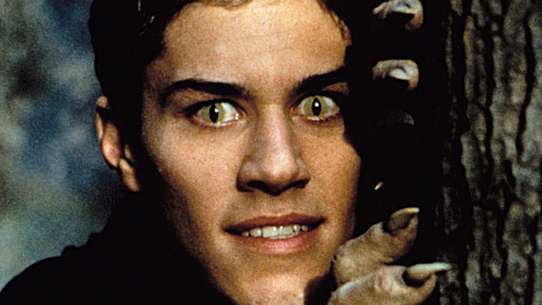 #14 - A Clip Show: The Kiss Of Death
Season 2 - Episode 22 - Aired Oct 7, 2000
While Merton was writing a new song for a song competition, Death returns for Tommy, but Merton and Tommy review all the good deeds that Tommy has done over the past 2 seasons.
0 votes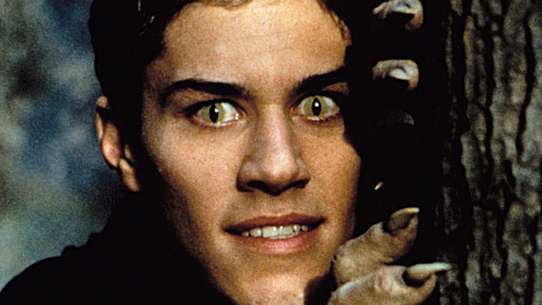 #15 - Stone Free
Season 3 - Episode 1 - Aired Oct 26, 2001
Tommy and Lori finds a way to get Merton out of his stone state, by purchasing potion from an underground group of people. Maxwell Fong wants $1000 for the potion, but Tommy and Lori does not have that much money, so Tommy traded in his Elway Rookie Card for the money. When they used the potion on Merton, it worked but Merton's senses were lost, so Tommy and Lori visit Fong again to get the antidote to the poison in his body. Fong offered it for $5000 but when he found out that Tommy was a Werewolf, he decided to have Tommy battle his champion in a no rules match, and if he wins, he receives the potion. Tommy did not know that he was up against a Cyclopes.
0 votes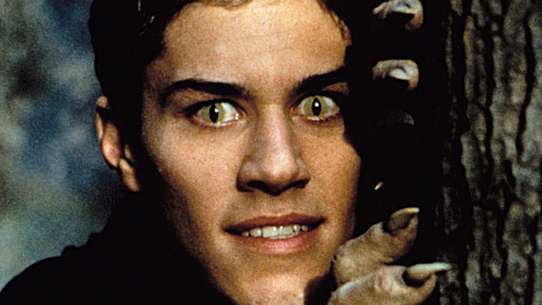 #16 - Everybody Fang Chung Tonight
Season 3 - Episode 2 - Aired Nov 2, 2001
While doing his late night radio show, Merton finally meets the woman of his dreams. There's just one problem - she turns out to be a vampire. This is no ordinary vampire, she drinks the blood of werewolves, and because these creatures are very rare, she was dying out along with her fellow vampire friend. So when they found out that Tommy Dawkins was a werewolf, they tricked Merton into becoming a vampire and now he must destroy Tommy to survive...
0 votes
Writers:
Christopher Briggs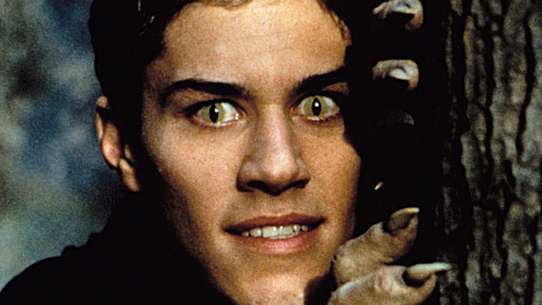 #17 - I Dream Of Becky
Season 3 - Episode 3 - Aired Nov 9, 2001
Merton's sister Becky finds a genie in a bottle and wishes for Tommy to fall in love with her. Along with that wish, she was also granted a disappearance of a blemish and to make a forcefield that would not let Merton come 10 feet near her. And once all her wishes were granted, the genie escapes the bottle and Becky becomes stuck inside the bottle for the next couple hundred thousand years. Tommy and Merton must try to release Becky before the Genie runs too far away.
0 votes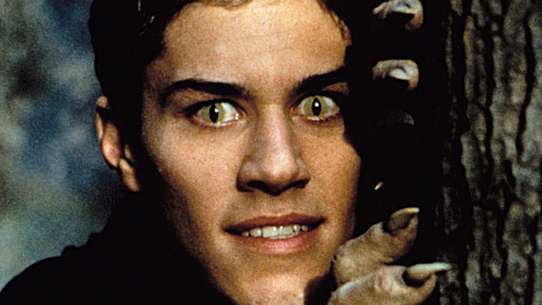 #18 - Stormy Weather
Season 3 - Episode 4 - Aired Nov 16, 2001
When Merton finds a real superhero to join his new League of Decency, Tommy suspects that Stormfront is more interested in fame than in doing good deeds. Tommy and Lori decide to quit his ""team"" because Merton thinks they were the sidekicks of Stormfront because he was better than both of them. Stormfront causes havoc in the city of Pleasantville but he poses as a hero when he relinquishes the disaster. He also stole fame from Tommy Dawkins.
0 votes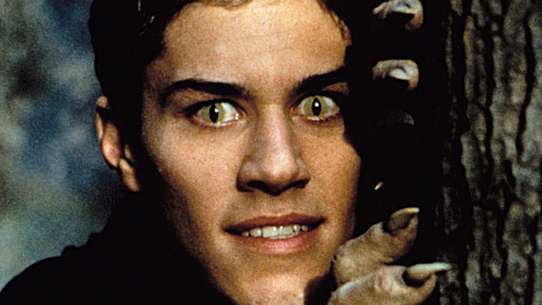 #19 - Being Tommy Dawkins
Season 3 - Episode 5 - Aired Nov 23, 2001
Merton finds a way to enter Tommy's head, and see all what Tommy sees, hear what all Tommy's thoughts were, and the ability to control Tommy's body - The Janitor's Closet. With this new discovery, Merton helps Tommy get Lori to get back together, and when Merton realized that he would use Tommy's werewolf powers to get revenge on a new student in school that has been threatening and bullying Merton, whose name was Bucky. After this defeat, Bucky noticed the secret entrance too and uses Tommy's werewolf body to get back at Merton, and now Merton, Lori, Tommy, and Bucky are in a battle in Tommy's head for control.
0 votes
Writers:
Matthew Salsberg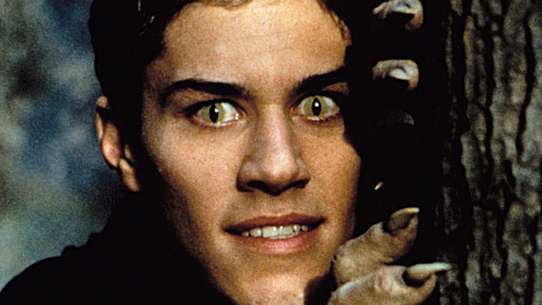 #20 - Hellection
Season 3 - Episode 6 - Aired Nov 30, 2001
Merton's ex-girlfriend, Hilary Choate, was running for president of the school, and Merton was trying to ruin her campaign, and Hilary said to Merton that if she won, she would disband the ""Goth Club"", so he went to Tommy to make him start a campaign for president, running against Hilary, because he was very popular. When Hilary said to Mr. McGovern that she would give her soul to win the election, this tweaked Mr. McG's interest and made sure that Hilary had won the election, so he could enter her soul so he would not have to be thrown away by the captain in hell. Merton and Tommy must save her soul before Mr. McGovern takes her sould back into the underworld.
0 votes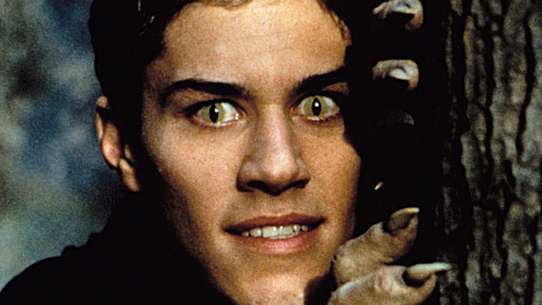 #21 - Save The Last Trance
Season 3 - Episode 7 - Aired Dec 7, 2001
Merton noticed that Pleasantville once held a witch trial while fetching the basketball for a game between Tommy, Lori, Merton, Chuck and his friends. A conversation led to Merton saying that he had a girlfriend, and remembered the name of the witch who was burned at the stake. After repeating her name three times, she was released from the tree. Chuck told them that he wanted Merton to bring along his girlfriend to the Factory. Merton had to come up with a plan fast because he did not have a girlfriend but the witch came to the rescue, and she became Merton's girlfriend for a reward for releasing her from the tree. When the girl was getting on Merton's nerves, he had to break up with her, but Lori told Tommy and Merton that the witch had brutally killed her ex-boyfriends because they were trying to break up with her, and that was why she was burned to death.
0 votes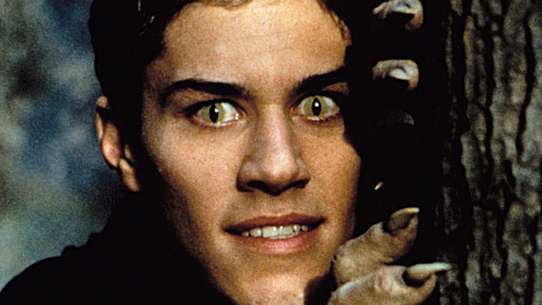 #22 - Very Pale Rider
Season 3 - Episode 10 - Aired Jan 18, 2002
Merton's role-playing game comes to life, as he is transported to another dimension where he must fight a real fire-breathing monster. Afraid, he decided to return to Merton's world and retrieve help from Tommy. The only problem is that Tommy is acting like Gandhi. The monster, who was a Shederack enters their world, and Tommy, and Merton has to destroy it before he destroys Pleasantville, and so it cannot return to Ursula's world and rule it.
0 votes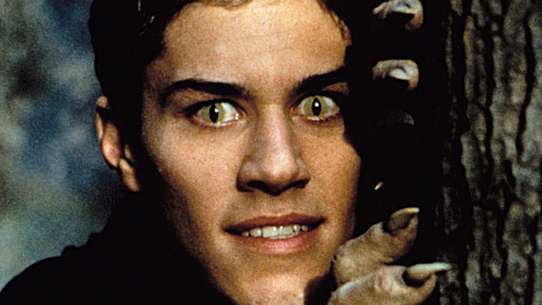 #23 - The Boy Who Tried Wolf
Season 3 - Episode 14 - Aired Feb 17, 2002
Tommy accidentally bites Merton, turning him into a werewolf too while a Werewolf Hunter was in town. Lori and Tommy told him to use wolfsbane to reverse him back into fully human before he becomes fully werewolf, but Merton tricks them, and he continues his life as a werewolf. Tommy and Merton have a little fun because now Merton is athletic. But Merton is not like Tommy, because he becomes evil and causes trouble in Pleasantville. All of Tommy's plans to retrieve Merton and change him back had failed. There are only two ways to get rid of a werewolf: A silver bullet through the heart, which is obviously out; and Werewolf anti-bodies, which Lori has in her bloodstream from when she almost turned. The only problem with that is there is a possibility that she will turn too. Merton tricks Tommy into the trap he fell into and Tommy almost gets tranquilized. Merton uses silver-nitrate gas to weaken Tommy. Lori tells Merton that she's decided to be a werewolf too and Merton bites but then c
0 votes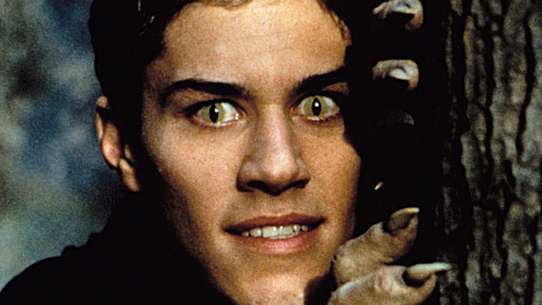 #24 - The Mertonator
Season 3 - Episode 15 - Aired Feb 24, 2002
An evil cyborg that looks a lot like Merton, from the future has been sent back to Pleasantville to kill Tommy. At school it blasts Tommy, but it seems that it was a GOOD cyborg from the future sent to protect Tommy Also the Merton cyborg poses for the school calendar and whose the photographer. Tommy teaches the Tommy cyborg to dance. They find out that now that the Tommy cyborg's mission is complete, he will self destruct and so will the Mertonator. But at the Hungry Bucket the Mertonator was on a date. I destroys the Tommy robot but Tommy destroys the Mertonator.
0 votes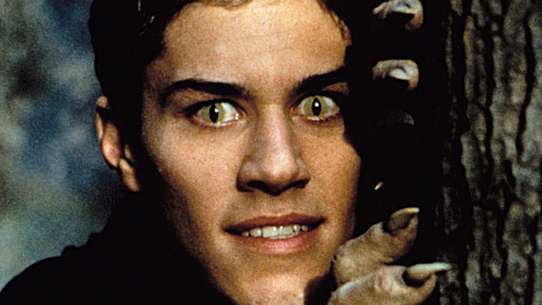 #25 - What's Vlud Got To Do With It?
Season 3 - Episode 16 - Aired Mar 3, 2002
A princess from a kingdom of werewolves falls in love with Tommy, while Merton is attracted to her hunchbacked handmaiden.
0 votes