The BEST Episodes of Big School (2013)
Every episode ever - ranked by fan votes!
Last Updated: Dec 7, 2021
Set in an urban secondary school, Big School is a comedy about a dysfunctional staff room, unrequited love and interactive white boards. Chemistry teacher Mr. Church is hopelessly in love with the school's new French teacher, who in turn is being chased by a lothario gym teacher. David Walliams is 40-something chemistry teacher Mr Church, who has taught at Greybridge School for years. Catherine Tate plays the school's enthusiastic new recruit, Miss Postern, whilst Philip Glenister plays the lothario gym teacher Mr Gunn.
Watch Now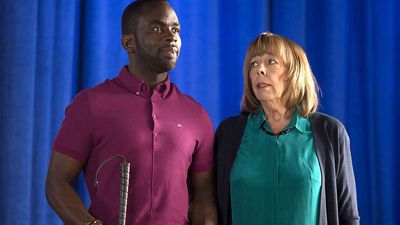 #1 - Episode 2
Season 2 - Episode 2 - Aired Sep 5, 2014
It's Miss Postern's birthday and she is upset when everyone forgets. But the arrival of a new teacher changes everything and puts her day into a different light. Mr Church and Mr Gunn hear this news and are not happy about it.
79 votes
Writers:
David Walliams

,
The Dawson Bros.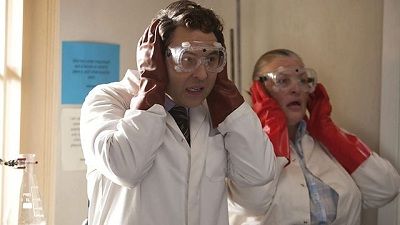 #2 - Episode 3
Season 1 - Episode 3 - Aired Aug 30, 2013
Miss Postern is landed with running the draughts club and suggests merging with Mr Church's chess club, creating the school's first 'chaughts' club. She goes to his place to discuss a merger and watch Strictly, but Mr Church is about to regret his first attempt at social networking. Meanwhile, a drugs scandal looms when Mr Gunn is seen with a dealer.
122 votes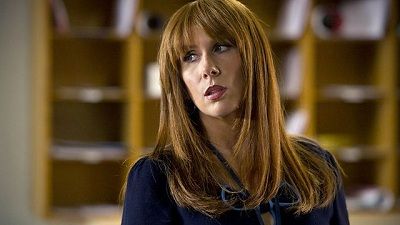 #3 - Episode 1
Season 1 - Episode 1 - Aired Aug 16, 2013
Mr Church decides it's his time to leave the school as none of his pupils seem interested; however the arrival of a new, young, French teacher has him changing his mind. However, the new teacher is catching the eye of all the staff room. Meanwhile, the pupils decide to play a prank on Mr Barber, with a slightly imaginative picture.
184 votes
#4 - Episode 4
Season 2 - Episode 4 - Aired Sep 19, 2014
When Ofsted arrive to conduct an impromptu inspection, Greybridge School is thrown into even more chaos than usual.
37 votes
Writers:
David Walliams

,
The Dawson Bros.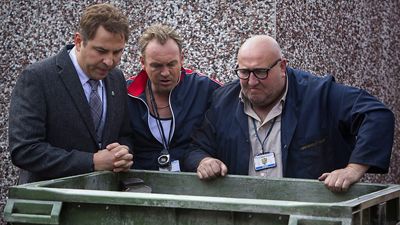 #5 - Episode 5
Season 2 - Episode 5 - Aired Oct 3, 2014
The staff celebrate when Mr Hubble chalks up 40 years of service at Greybridge School - although no sooner has he accepted his gift, he drops dead without anyone realising. When Mr Gunn and Mr Church finally cotton on, it's left to the bumbling duo to get the body out of the school before anyone else notices. Meanwhile, Miss Postern has a new poster boy for her anti-bullying campaign - a disabled boy who was moved from his last school because of intimidation. But the well-meaning French teacher soon discovers nothing is as it seems.
41 votes
Writers:
David Walliams

,
The Dawson Bros.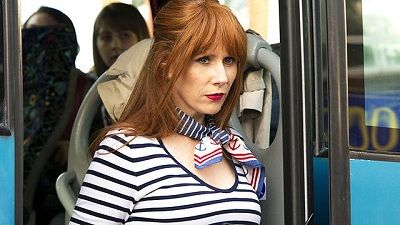 #6 - Episode 6
Season 1 - Episode 6 - Aired Sep 20, 2013
Mr Church bargains his way onto Miss Postern's school trip to France, and events on tour do not go as planned for the staff.
170 votes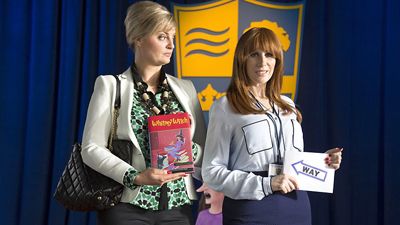 #7 - Episode 1
Season 2 - Episode 1 - Aired Aug 29, 2014
It may be start of a new year at Greybridge School, but the teaching staff is as dysfunctional as ever. Miss Postern and Mr Church's relationship has taken a downward turn after a misunderstanding over a local Bella Italia, the woefully underqualified Mr Gunn is now teaching Geography and Mr Barber has a new job as the school caretaker. When Miss Postern sets up a careers workshop, it seems her slogan 'Which Way Now?' applies as much to her as it does her pupils, not least because the guest speaker is her old teacher training colleague (and now bestselling children's author) Fenella Forbes. But at least things are looking up for one member of staff, as it seems Mr Martin is about to launch a successful pop career.
84 votes
Writers:
David Walliams

,
The Dawson Bros.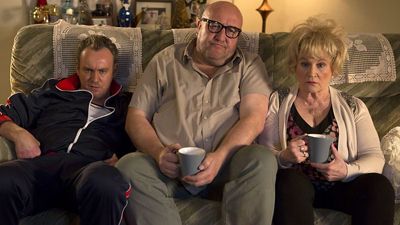 #8 - Episode 6
Season 2 - Episode 6 - Aired Oct 10, 2014
A homeless Mr Barber spends the night in the school, only for disaster to strike when he causes a fire in Miss Postern's classroom. It falls on the reluctant Mr Gunn to put a roof over his head. The disaster is good news for Mr Church, as Miss Postern moves into his laboratory while her room is redecorated - but they soon find sharing doesn't come naturally.
43 votes
Writers:
David Walliams

,
The Dawson Bros.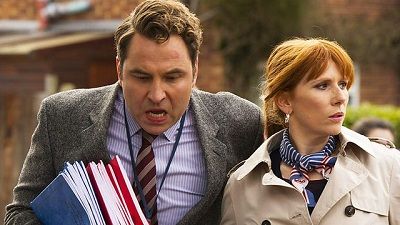 #9 - Episode 5
Season 1 - Episode 5 - Aired Sep 13, 2013
Miss Postern puts herself down for an Ironman competition, but realizes all too late what is involved. Mr Gunn offers to help her train, and Mr Church tags along, taking an unusual interest in PE suddenly. Mrs Klebb tries to stop violence at school. But the teachers aren't listening. Meanwhile, Mr Barber has taught the wrong Geography course.
140 votes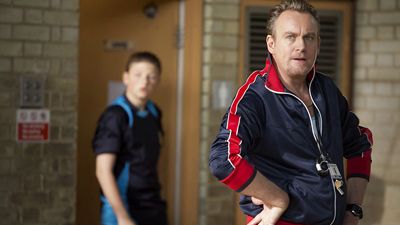 #10 - Episode 3
Season 2 - Episode 3 - Aired Sep 12, 2014
It's parents' evening and all the staff want to make sure the event is over before the new episode of 'Great British Bake Off'. Mr Martin and Mr Church spread the gossip that Mr Gunn is the father of a child at the school, as he sets out to make the child's school days as fun as possible. Miss Postern struggles to stop people looking at her cleavage. School Boss (The Head teacher) Ms Baron tries avoiding the event all together.
39 votes
Writers:
David Walliams

,
The Dawson Bros.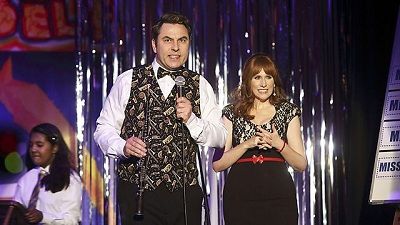 #11 - Episode 2
Season 1 - Episode 2 - Aired Aug 23, 2013
The school decides to hold a staff talent show, however some of the staffs 'talents' are not as amazing as hoped. Mr Church decides that if he performs with Miss Postern they may get 'closer'. Meanwhile, the students decide to play judge, giving the best Simon Cowell impression they can muster when commenting on the quality of the teachers acts.
133 votes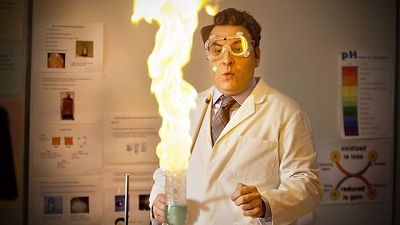 #12 - Episode 4
Season 1 - Episode 4 - Aired Sep 6, 2013
Miss Postern warns the other teachers to be careful around troubled student Josh, whose mother has run off and divorced his father. Mr Church is fired from the job as theatre critic for the school, and so Miss Postern has to watch Mrs Klebb's production of "Juliet & Romeo", taking Josh's dad with her. Could Mr Church be... jealous?
144 votes