The BEST Episodes of Mr. D
Every episode ever - ranked by fan votes!
Last Updated: Sep 1, 2020
Based on Gerry Dee's real-life experiences as a high school teacher before he switched to comedy full-time, Mr. D is a story about a charming, under-qualified teacher trying to fake his way through a teaching job, just like he often fakes his way through life. The premise shines the light on teaching from the teacher's point of view, and as it turns out, teachers don't know everything, especially Mr. D—who struggles to keep one step ahead of his students.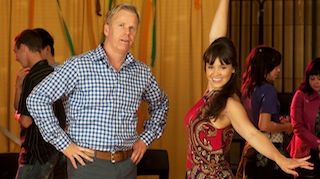 #1 - The Dance
Season 1 - Episode 6 - Aired Feb 13, 2012
Gerry organizes a dance fundraiser to cover some costs for the girls basketball team, while Robert reveals to Lisa that he had a dream about Trudy which has made him uncomfortable around her.
31 votes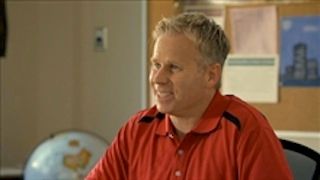 #2 - The Basketball Diaries
Season 1 - Episode 11 - Aired Mar 26, 2012
Can Gerry score his first win of the basketball season? Robert plans a principal's 25th anniversary celebration for an uncooperative Callaghan.
26 votes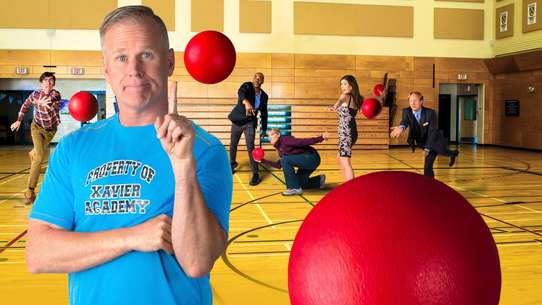 #3 - Big Japan
Season 8 - Episode 1 - Aired Nov 7, 2018
The "Insider's Look" exposé on Gerry costs him his job and makes it impossible to get a new one, so he has no choice but to get as far away as he can to start a new life, leaving Xavier behind.
22 votes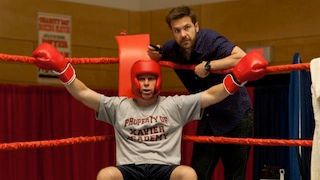 #4 - Charity Day
Season 1 - Episode 12 - Aired Apr 2, 2012
Gerry and Mr. Dwyer fight in a charity boxing match; Robert tries to befriend Lisa after she finds his phone.
30 votes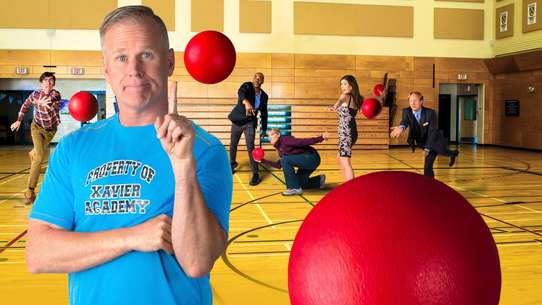 #5 - Mister D
Season 8 - Episode 4 - Aired Nov 21, 2018
Gerry's approached by a producer who wants to use Xavier as a backdrop for a movie, but he gets too caught up in the details to see the big picture.
20 votes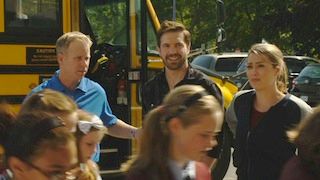 #6 - Field Trip
Season 1 - Episode 10 - Aired Mar 19, 2012
Gerry helps Bobbi supervise her Grade 5/6 field trip to the museum, while Jeff and Robert cover his classes back at Xavier.
24 votes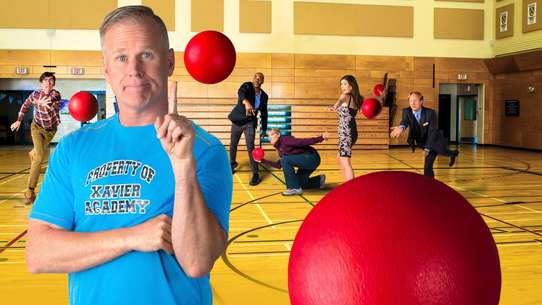 #7 - Gerry Charters a New Course
Season 6 - Episode 10 - Aired Dec 27, 2016
When Gerry isn't given a full-time contract for the following year, he makes a bold move that may change the course of his career. Meanwhile, Lisa attempts in vain to show her appreciation to the staff, and Robert and Bobbi plan for a major shift in the Phys Ed department.
66 votes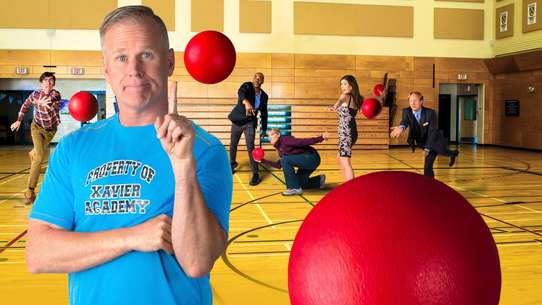 #8 - The Dwyer Way
Season 8 - Episode 6 - Aired Dec 5, 2018
When Gerry realizes how poorly he's been taking care of himself, he adopts Dwyer's strict diet. Diets require the kind of discipline Gerry lacks, however, so he decides that if he has to suffer, the entire school has to suffer with him.
21 votes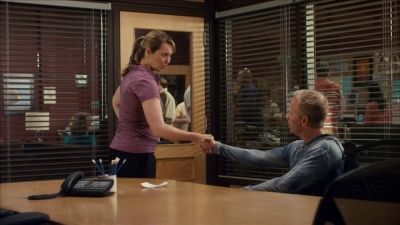 #9 - Staff Retreat
Season 2 - Episode 10 - Aired Mar 27, 2013
The staff are involved in an elaborate trust game that accidently reveals some of their darkest secrets.
26 votes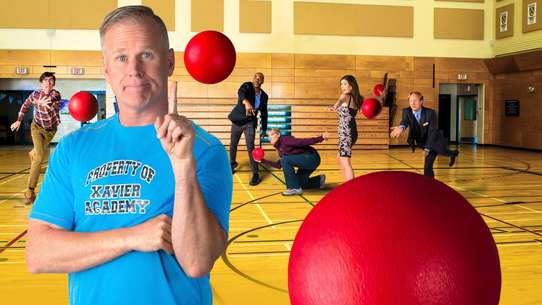 #10 - Finnished Teaching
Season 8 - Episode 2 - Aired Nov 7, 2018
When Gerry's officially introduced as Xavier's new principal, the staff's obvious disappointment leads Gerry to try and gain their trust by making some drastic moves he thinks everyone can appreciate.
23 votes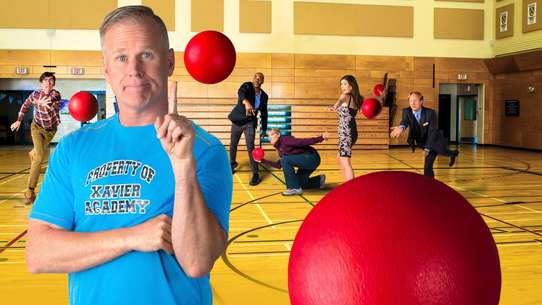 #11 - Gerry's Insider's Look
Season 7 - Episode 11 - Aired Dec 5, 2017
Using Xavier Academy as its sample, an investigative reporting team sets out to determine the true value of the private school system. Through a series of interviews and recovered footage, however, the team instead exposes Xavier's deepest and darkest secret: Gerry Duncan.
29 votes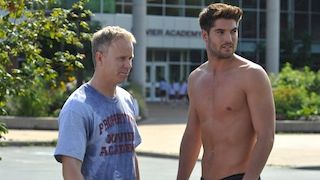 #12 - The Other Woman
Season 2 - Episode 6 - Aired Feb 13, 2013
When Bobbi and her long-term boyfriend Craig break up again, Gerry is there for the rebound... Craig's rebound.
27 votes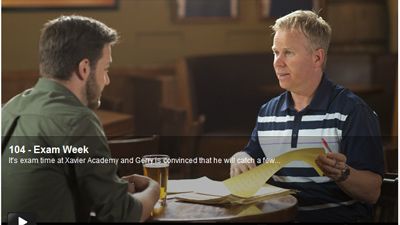 #13 - Exam Week
Season 1 - Episode 4 - Aired Jan 30, 2012
It's exam time at Xavier Academy and Gerry is convinced that he will catch a few students who are known to cheat on their exams.
34 votes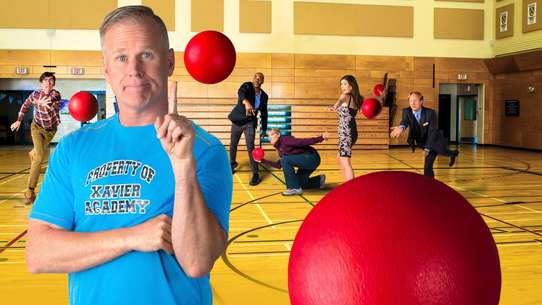 #14 - Gerry Has Hot Sub Anxiety
Season 6 - Episode 8 - Aired Dec 13, 2016
Gerry is blown away by the hotness of the new subs and sets his sights on Mary, the likely love of his life. Meanwhile, Simon and Nisha ready themselves for their big first kiss, and Bobbi attempts a "kill 'em with kindness" method for dealing with a difficult student.
71 votes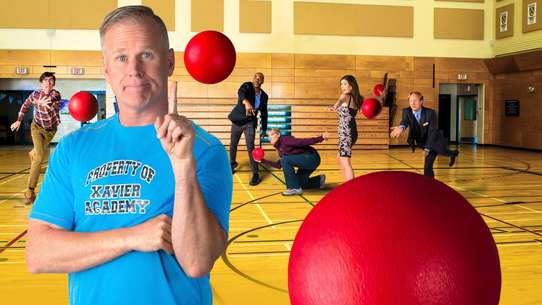 #15 - Breaking Slime
Season 8 - Episode 3 - Aired Nov 14, 2018
Slime is all the rage across Xavier, leading Gerry to ban it. Gerry also learns, however, that slime is actually a pretty lucrative business... and his ban just created a vacuum.
20 votes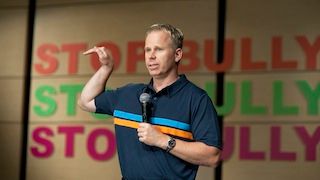 #16 - Bully Awareness Week
Season 1 - Episode 5 - Aired Feb 6, 2012
Gerry commits himself to making a video presentation for Bully Awareness Week and finds himself with little time to deliver, while Robert is torn over how he will proceed with a new relationship.
44 votes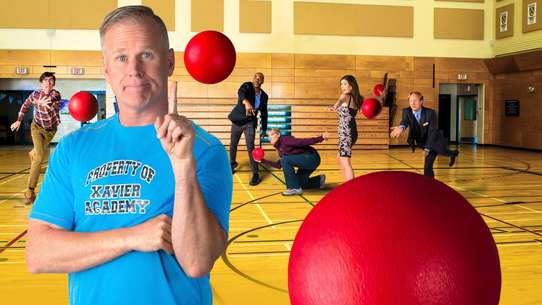 #17 - A Star Is Born
Season 6 - Episode 5 - Aired Nov 22, 2016
Gerry steps into the role of a lifetime and finds himself bitten by the acting bug and reveling in the new-found attention. Bobbi tries a new tactic in order to motivate her lethargic students and Nisha discovers a manipulative teaching technique.
66 votes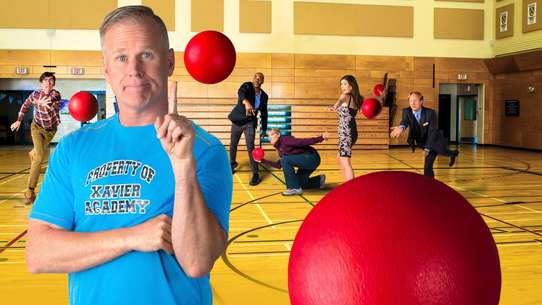 #18 - Gerry's Security Insecurity
Season 7 - Episode 10 - Aired Nov 28, 2017
Due to a series of recent thefts, Robert hires a school security guard. After an initial personality clash, Gerry goes to great lengths to discredit him. Robert learns the unsettling truth behind his baby's name; and Simon finally pops his proverbial cherry.
23 votes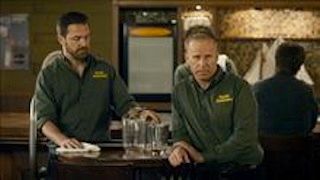 #19 - Late Shift
Season 2 - Episode 2 - Aired Jan 14, 2013
Gerry takes a second job but struggles to juggle both. When the school is pressed to cut costs, Robert is forced to cut from Leung's library. When Trudy learns Bobbi can't flirt, she calls her on it.
28 votes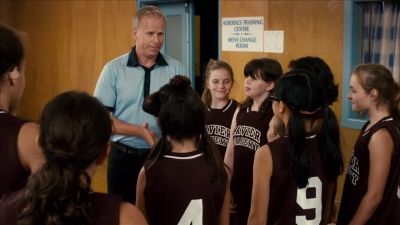 #20 - Slam Dunk
Season 2 - Episode 13 - Aired Apr 17, 2013
Gerry tries to convince Bobbi to give him a senior boys basketball team next season. Robert learns that his year end evaluation came with one complaint.
23 votes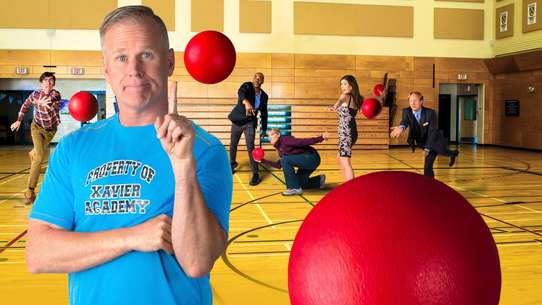 #21 - The Man with Two Red Shoes
Season 6 - Episode 7 - Aired Dec 6, 2016
When Gerry learns of a lurker in the vicinity, he sets out to catch said lurker and earn the Teach of the Month title. Meanwhile, Robert creates a Xavier Academy montage, from which Bobbi is conspicuously lacking, and a new feud develops between Dwyer and Nisha.
69 votes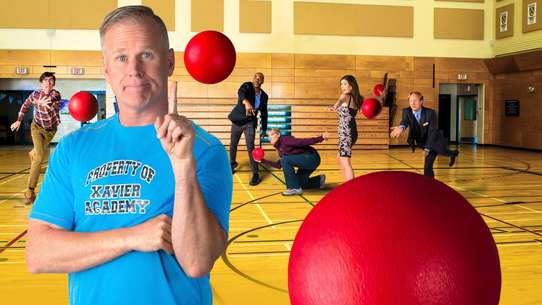 #22 - Principal for a Day
Season 7 - Episode 9 - Aired Nov 21, 2017
Gerry's day is ruined when his mouthy and least favourite student is Principal for a Day. Meanwhile, a harmless prank on Lisa takes a horrific turn; and Bobbi's well-intentioned meddling accidentally ruins an innocent student's life.
30 votes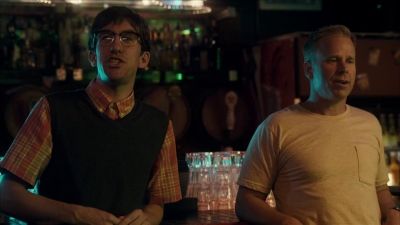 #23 - Strip Club
Season 2 - Episode 12 - Aired Apr 10, 2013
Gerry suspects that Dwyer is moonlighting as a stripper and there's only one way to find out for sure.
29 votes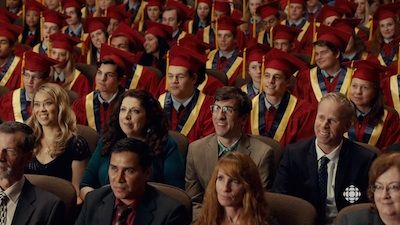 #24 - Graduation
Season 3 - Episode 8 - Aired Apr 14, 2014
After Gerry has a positive interview for a position with Xavier's main rival school, he attempts to use it as leverage with Principal Callaghan for the phys-ed position he's been dreaming of. When Callaghan encourages Robert to take a bigger leadership role, Robert decides an elaborate musical number will show everybody that he has what it takes.
33 votes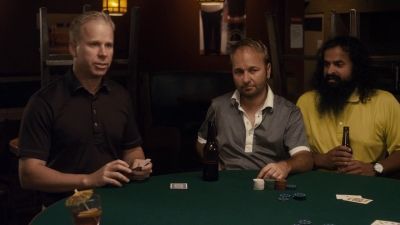 #25 - Poker Night
Season 2 - Episode 9 - Aired Mar 20, 2013
When Gerry comes across a down and out Daniel Negreanu (poker player), he orchestrates a staff poker night in order to get Daniel back on his feet.
28 votes