The Best Episodes of Beowulf: Return to the Shieldlands
Last Updated: Nov 18, 2018
Beowulf is a series about courage, greed, betrayal, revenge, loyalty, power, man versus wilderness and, of course love. It is a series that explores the notion of good and evil, heroes and villains. However, beyond these wider political undercurrents and inner personal turmoils are the excitement, danger and sense of adventure that any great Western has. Epic fights, thrilling chases, raids, celebrations and battles are an essential part of the promise.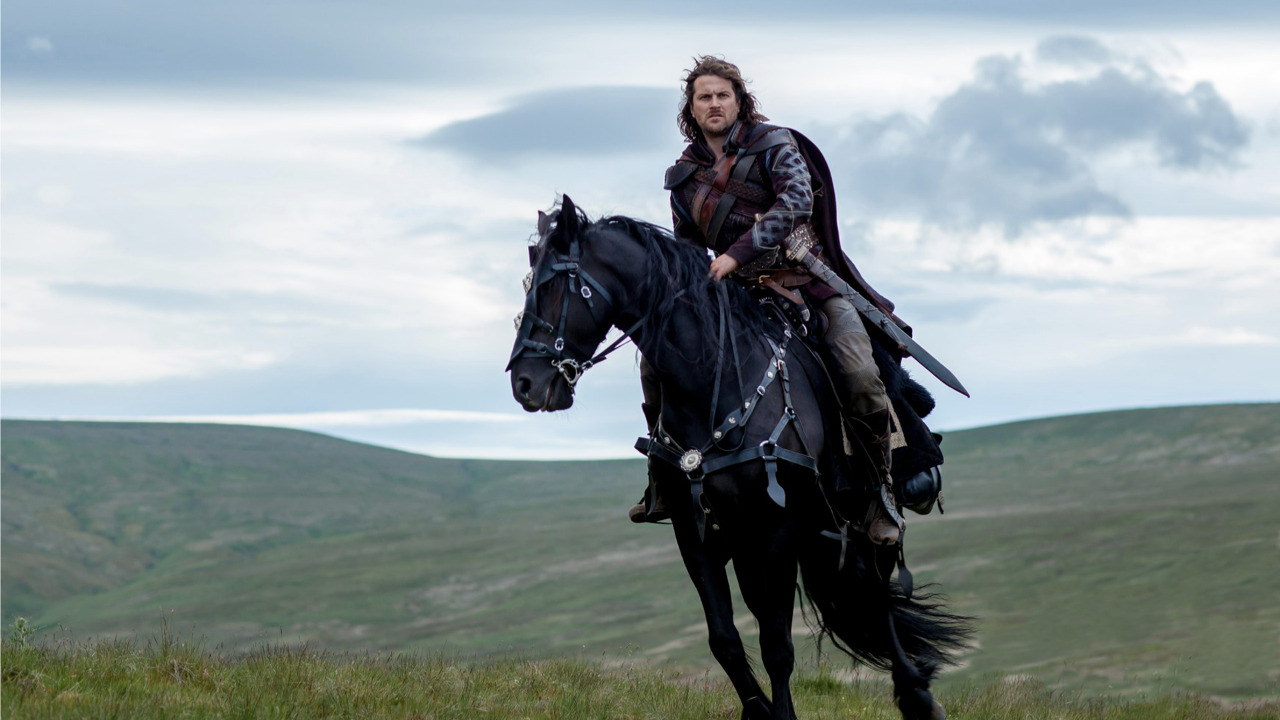 #1 - Episode 12
Season 1 - Episode 12
The residents of Herot have to take part in the battle of all battles with Beowulf leading their defence. Slean waits for the troops from the Alliance to arrive, but after only a few, bedraggled Banning warriors show up in Herot for the epic fight, it becomes clear that Slean's efforts could have been in vain.
Watch on Amazon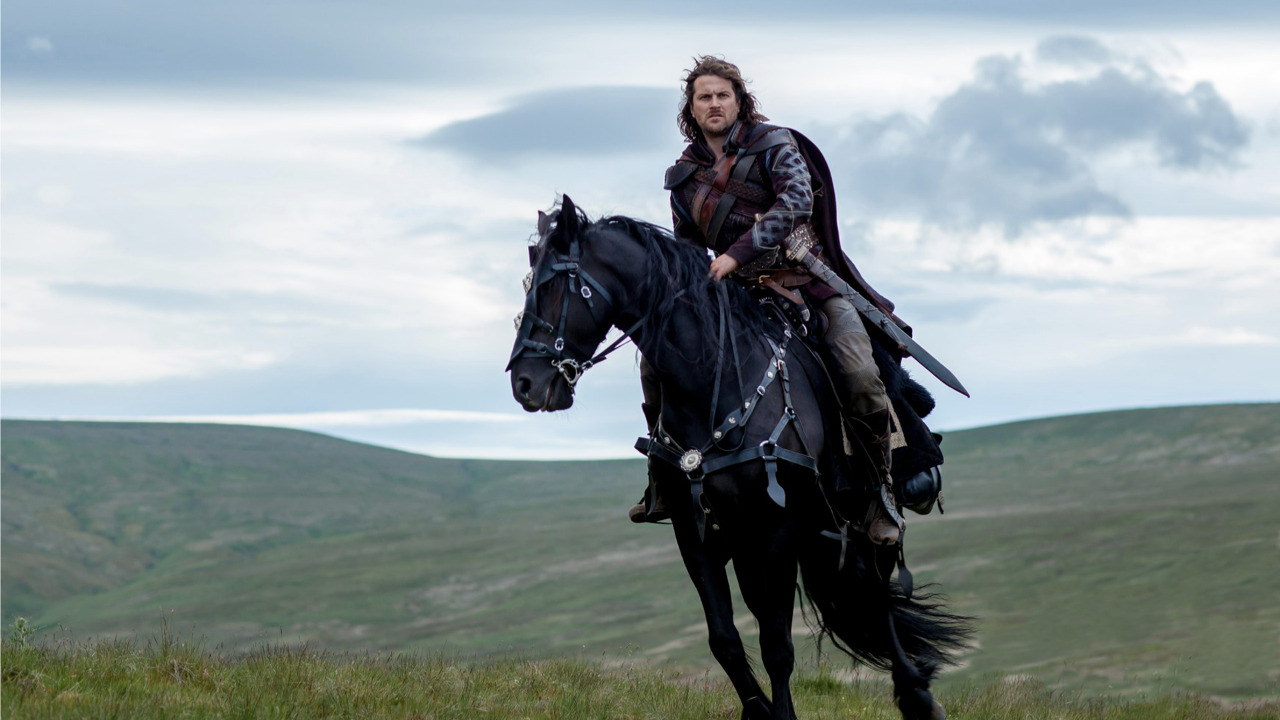 #2 - Episode 11
Season 1 - Episode 11
After escaping capture in Bregan, Rheda now faces the greatest threat of all. Will a last minute bid from Slean help to save Herot from the brink of death? And can a great personal sacrifice on Rheda's part bring a powerful foe back to her aid?
Watch on Amazon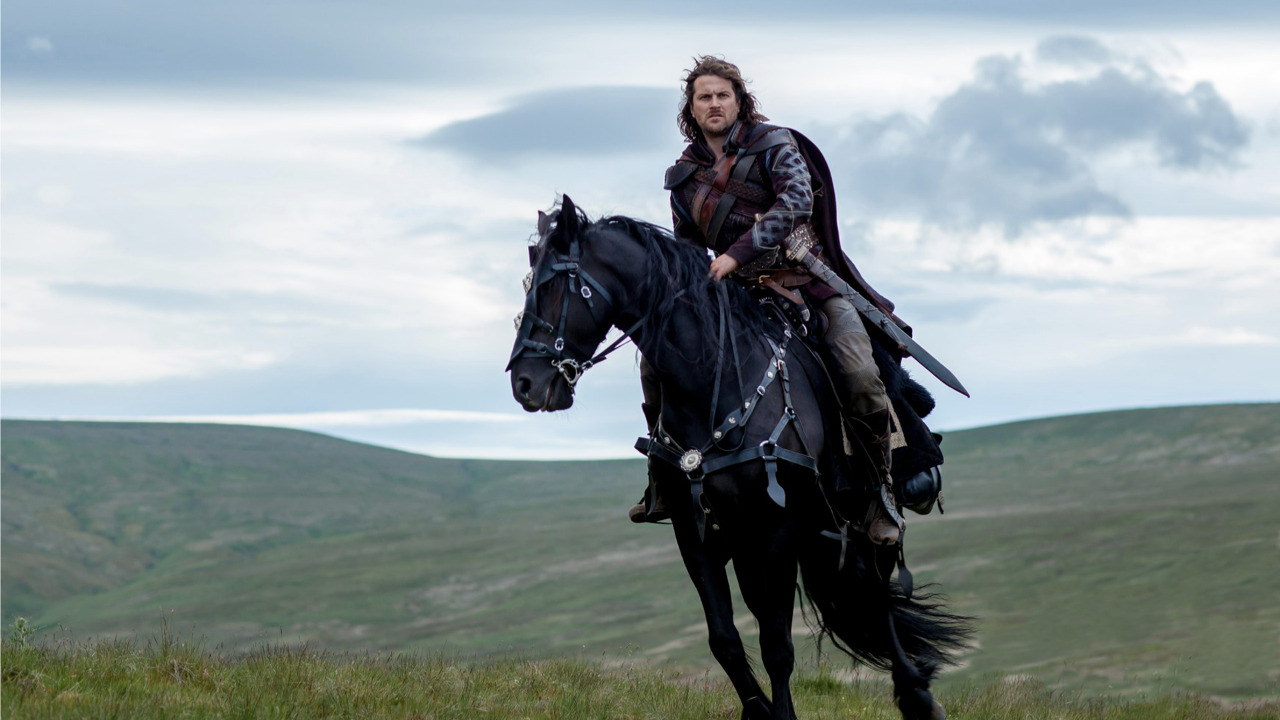 #3 - Episode 10
Season 1 - Episode 10
Rheda attempts to discredit Beowulf's accusations as suspicion about her brother increases. She is not ready though for the terrible truth that faces her both at home and in other lands.
Watch on Amazon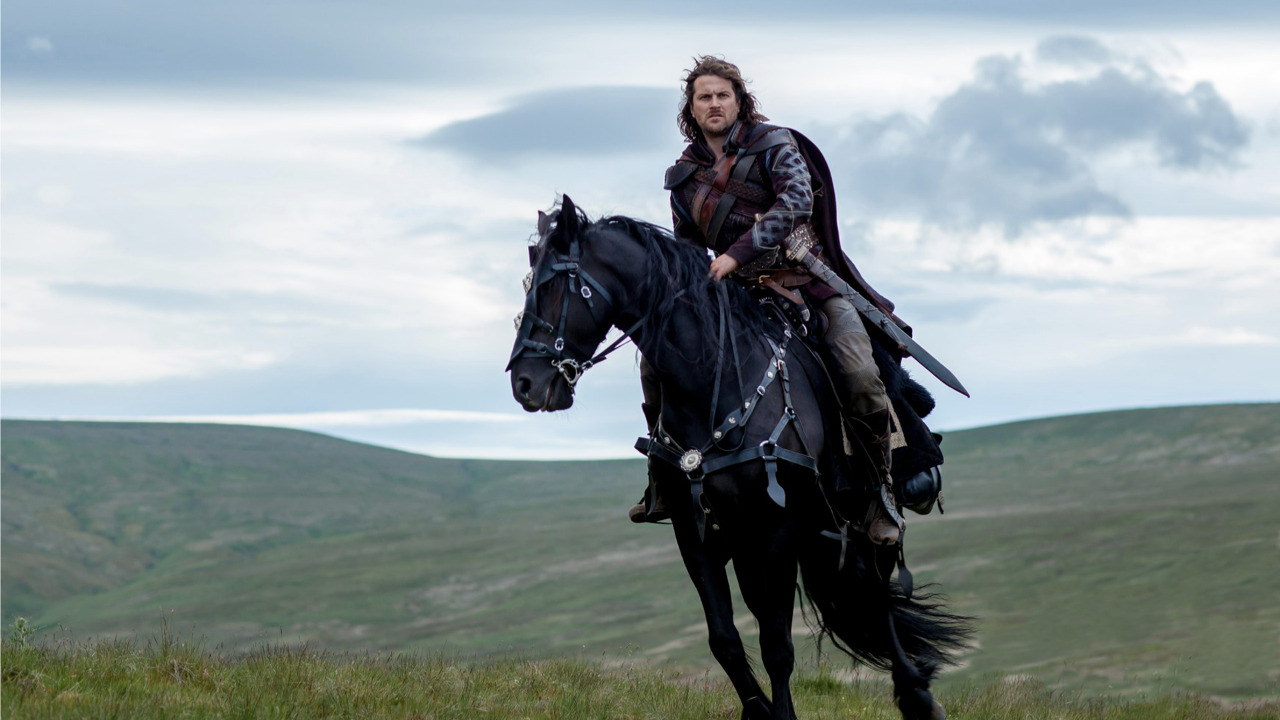 #4 - Episode 8
Season 1 - Episode 8
Herot prepares for Slean and Keta's wedding; when secrets are revealed, the couple must make decisions about loyalties; Abrecan must choose whether to accept his sister's rule or stand against her.
Writers:
James Dormer

,
Michael A. Walker
Watch on Amazon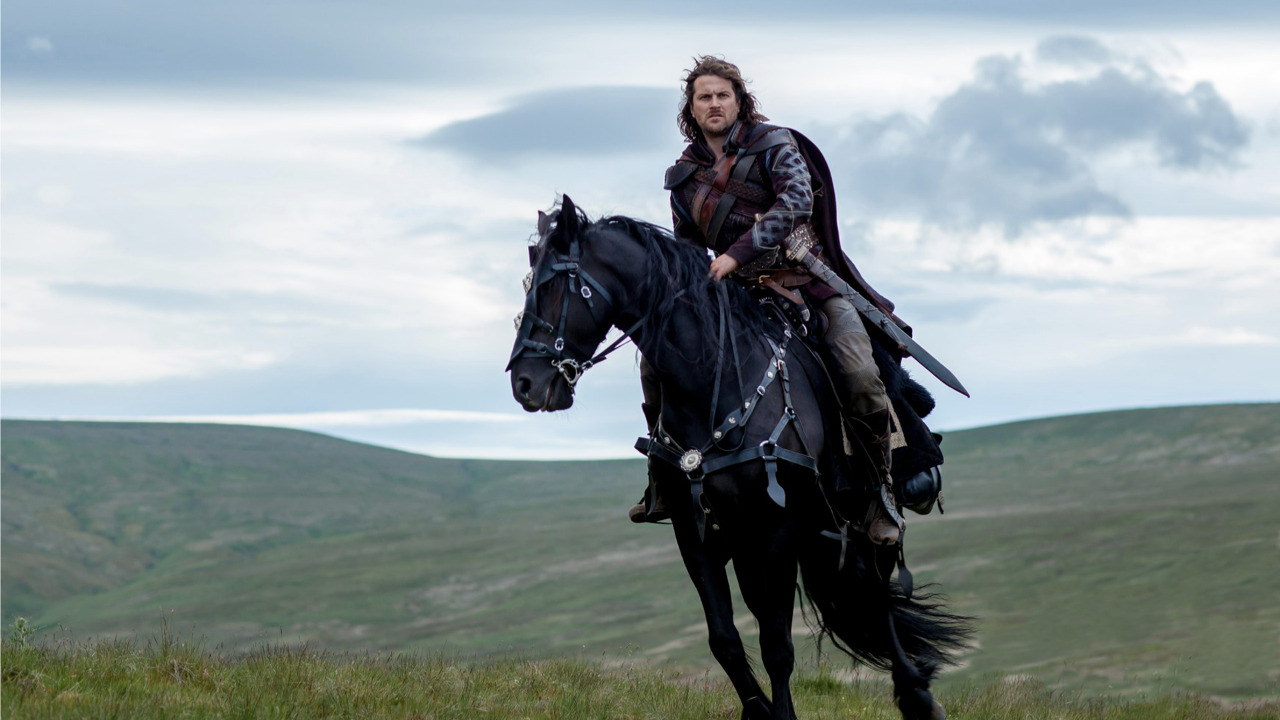 #5 - Episode 7
Season 1 - Episode 7
The Wulfing Raiders unleash their wolves to terrorize Herot; Beowulf cannot prevent the capture of an important hostage; Rheda meets an old enemy, Jogan, to negotiate an exchange; Beowulf joins forces with Varr.
Watch on Amazon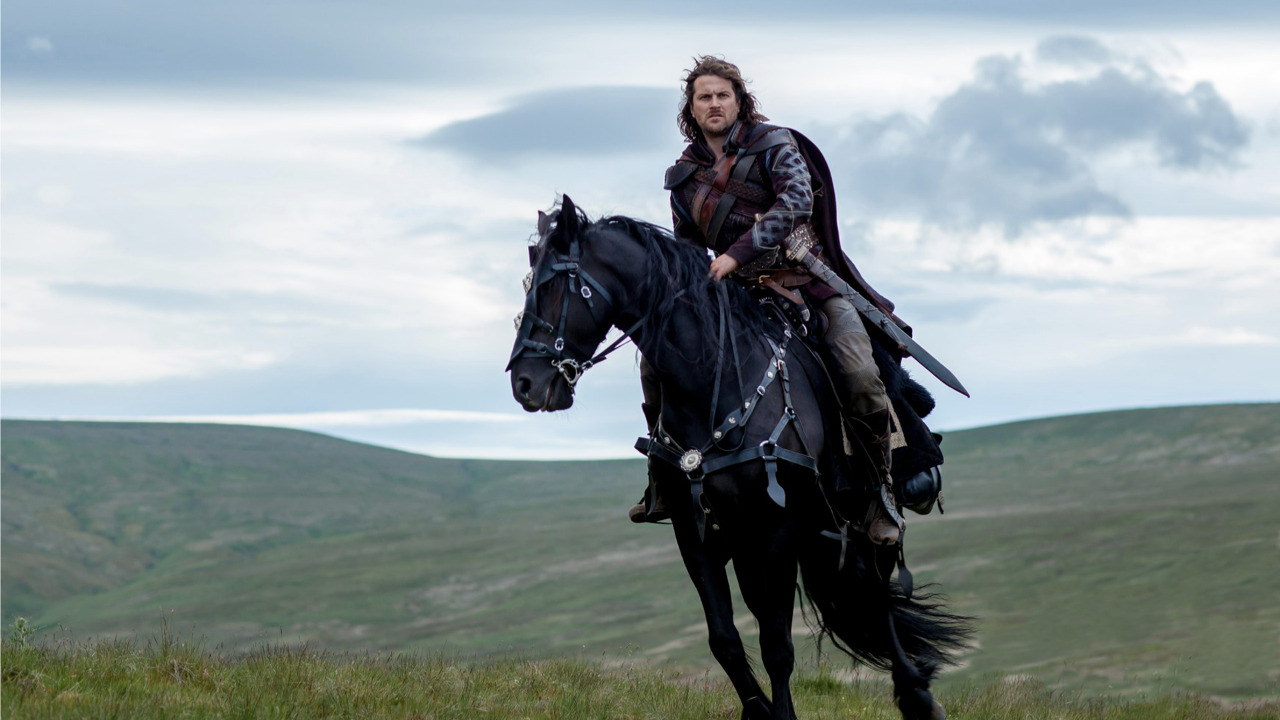 #6 - Episode 3
Season 1 - Episode 3
With Slean and Thane Scorann missing, Beowulf and Rate, Thane of the Varni, charge out into the forest in search of them. But with the Gathering fast approaching and Rheda's bid for leadership depending on the hope of ever-loyal Scorann's vote, Beowulf questions whether their disappearance might be more than a simple coincidence. Beowulf and Rate continue their journey, tracking deep into the forest and are soon reminded that the Shieldlands are a dangerous place when they are set upon by Warig creatures. With their pride firmly at stake, some one-upmanship ensues and the men race after the creature, which leads them to a bigger, more dangerous situation where their steel is put to the test. Having overcome the Mudborn who were baying for their blood, they soon close in on Slean and Scorann's trail, and an Outcast straggling behind the main group holding the Thane and Rheda's son Slean captive, leads them one-step closer to uncovering the truth behind the kidnapping. Now, almost in touching distance of their people, Beowulf hatches a plan to secure their release, however their success is not without injury or cost and one of our party pays with their life during the battle for freedom, whilst another realises the shocking truth of Herot's traitor.
Watch on Amazon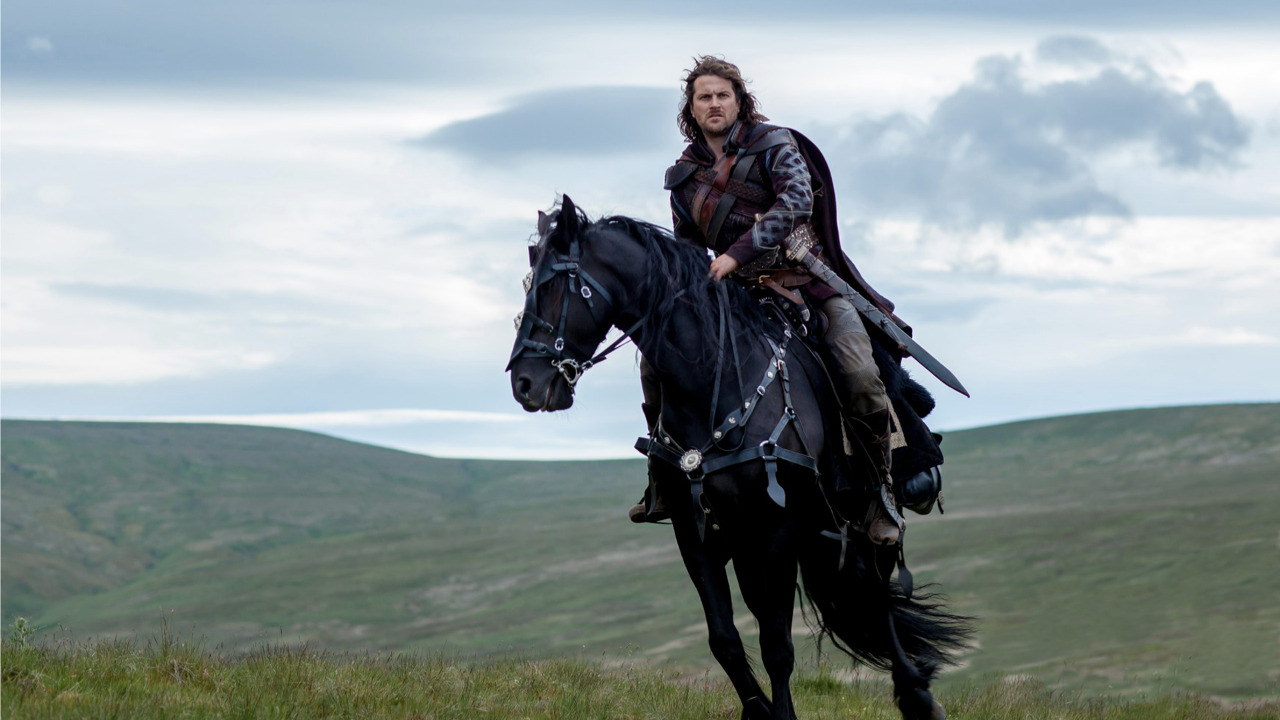 #7 - Episode 5
Season 1 - Episode 5
The warrior travels to visit a rival tribe, accompanied by Elvina, Vishka and Breca, in the hope of establishing peace with them. However, he discovers a terrible secret, and is greeted with suspicion by their powerful leader.
Writers:
Guy Burt

,
Jon Cooksey
Watch on Amazon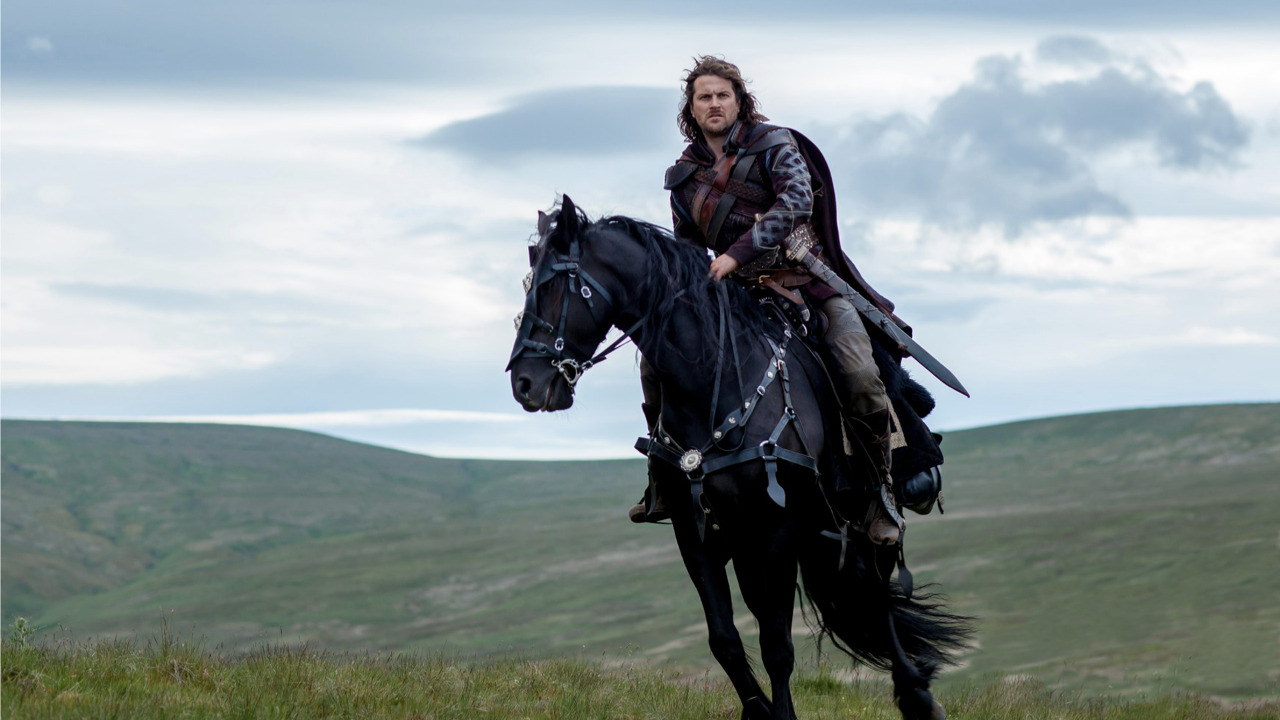 #8 - Episode 6
Season 1 - Episode 6
Slean's intended bride arrives in Herot, but he has other things on his mind than marriage. He cannot forget the ideas his uncle has placed in his mind, and is torn between his loyalty to his mother in spite of the sacrifices she asks of him and his own ambition to seize power for himself.
Watch on Amazon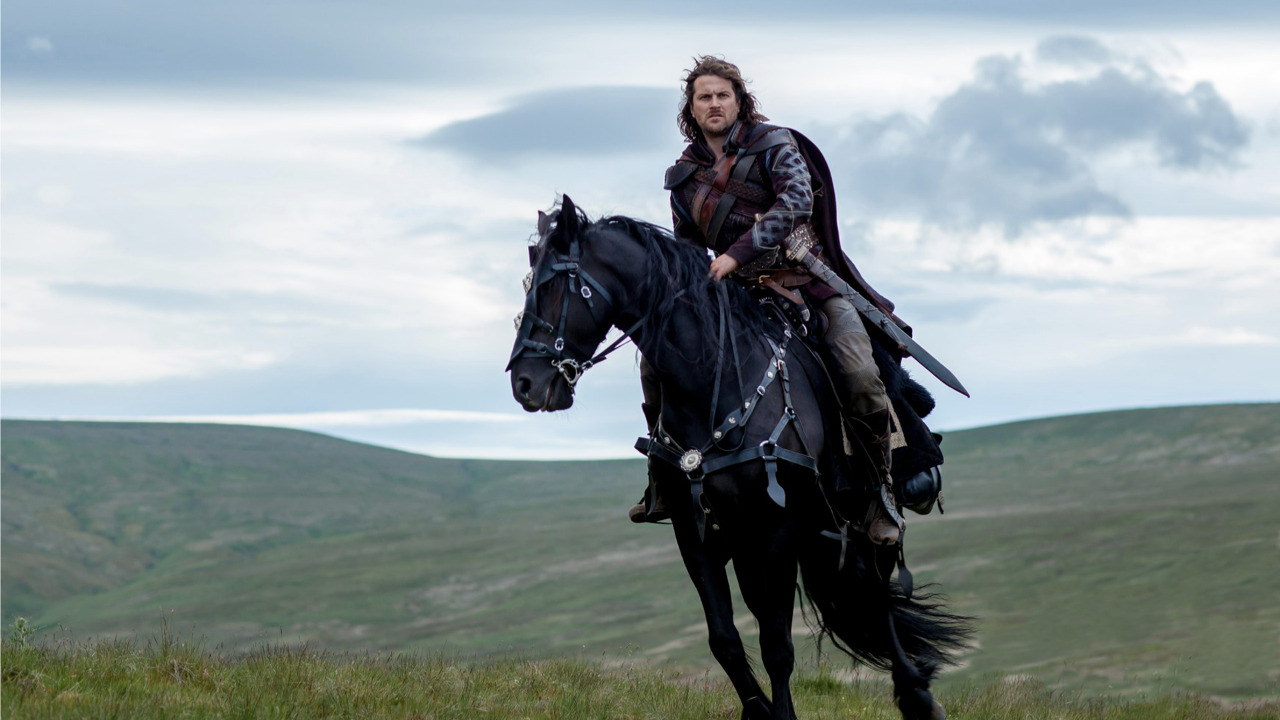 #9 - Episode 4
Season 1 - Episode 4
The future of the Shieldlands is decided, as the various leaders gather in the great hall of Herot to choose their new leader. Rheda faces the possibility of civil war between the tribes tearing the country apart, and may have to fight to preserve her power
Writers:
Michael A Walker
Watch on Amazon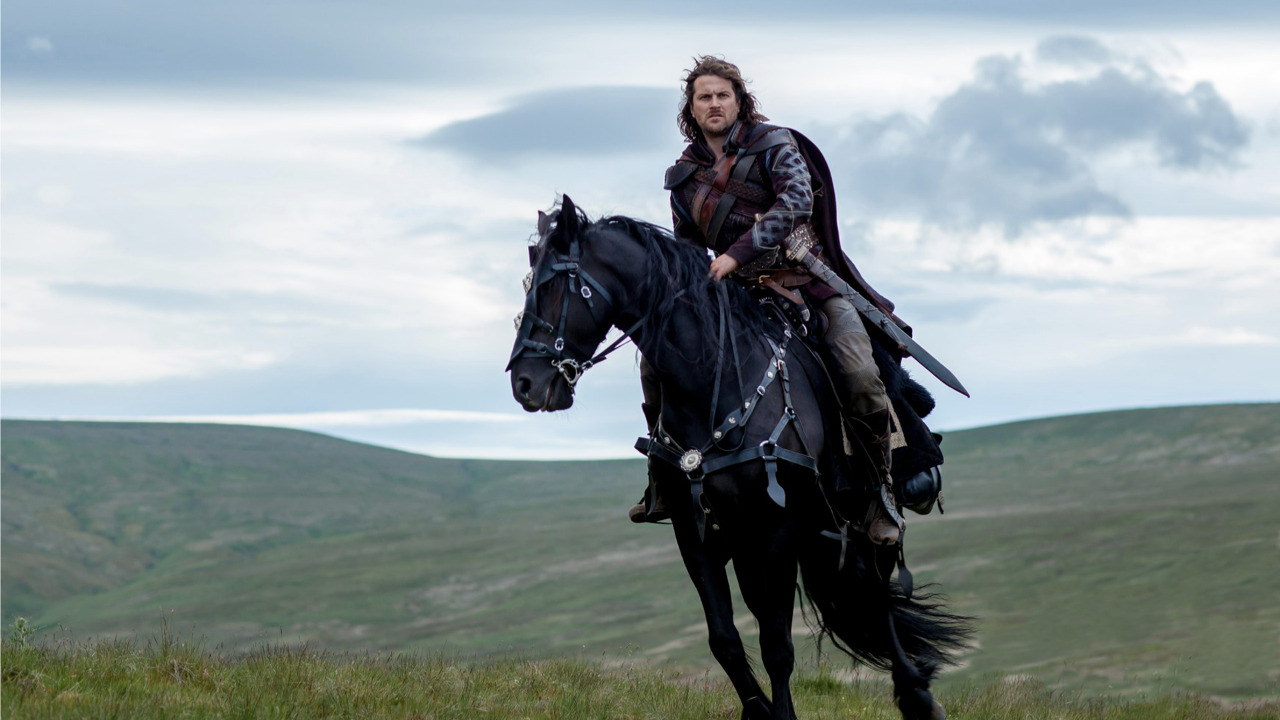 #10 - Episode 9
Season 1 - Episode 9
Herot's Huskaria patrol takes to the forests to look for signs of the enemy. Elvina decides to enter the forests without a guard, worrying Beowulf who comes after her. The pair enjoy their romance and soon become distracted from the threats surrounding them, they are soon captured by a band of Mudborn creatures. Beowulf learns a dark secret about Elvina as the pair try and escape.
Watch on Amazon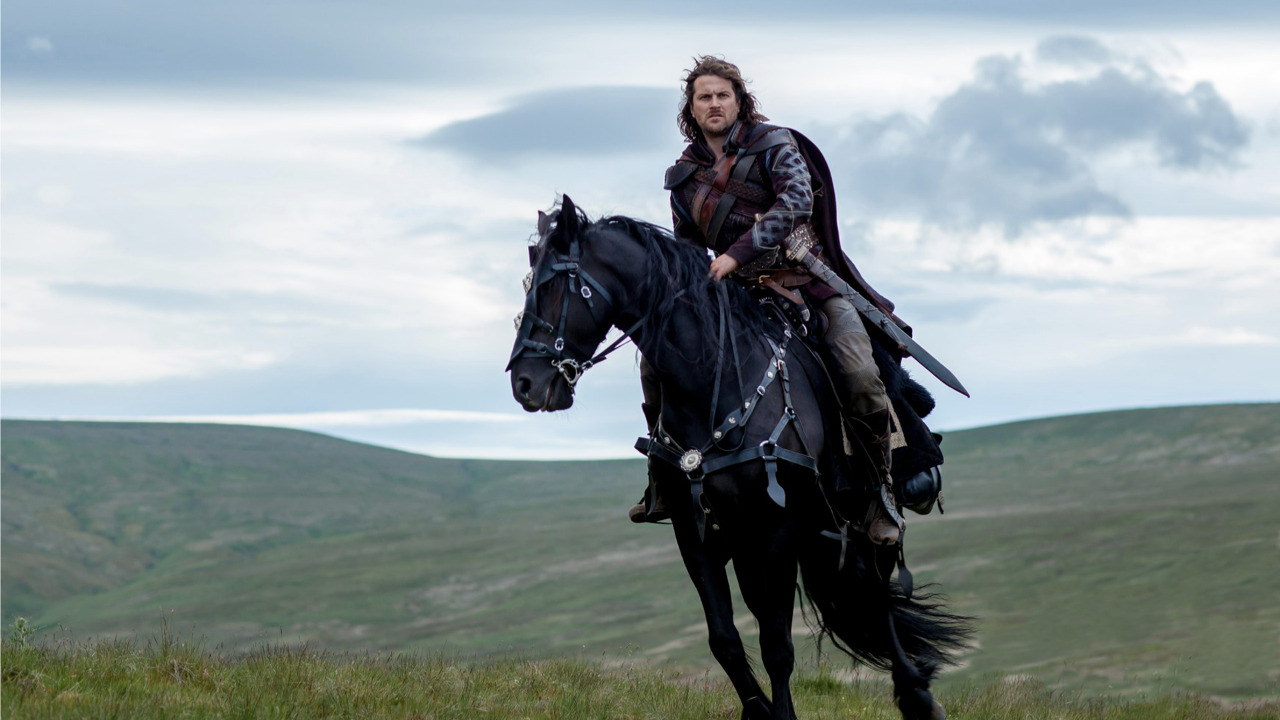 #11 - Episode 2
Season 1 - Episode 2
Herot is bustling as the town makes preparations for the Gathering at which the next ruler of the Shieldlands will be elected; but the pressure mounts to catch the killer before another victim is claimed. Rheda, Slean and Abrecan ride out to stall the other tribal leaders and prevent a panic, whilst Beowulf begins his search with Koll, the deputy Reeve. Their enquiries lead them from the working heart of Herot, to the smelting pits, to the upper echelons of the Golden Hall. The discoveries they unravel shock them to the core. Meanwhile, a member of Rheda's riding party fails to return to Herot, signalling further danger may be in their midst.
Watch on Amazon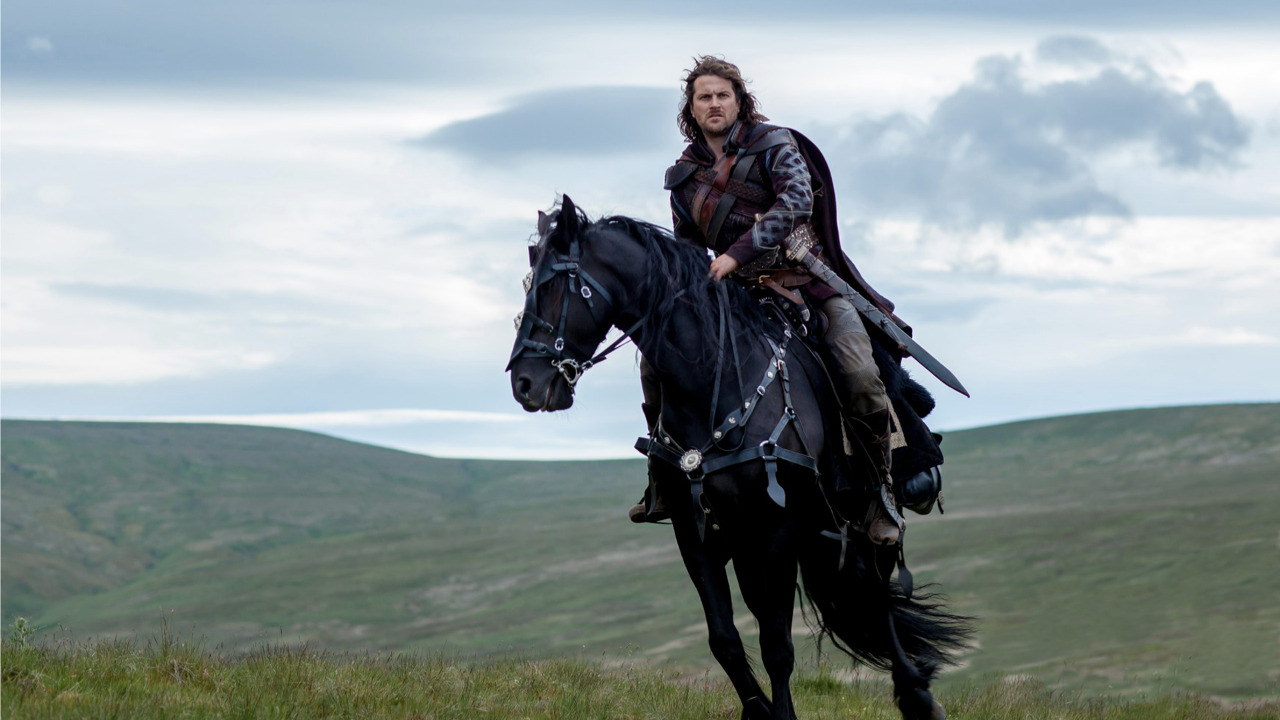 #12 - Episode 1
Season 1 - Episode 1
After twenty years wandering as a mercenary, Beowulf returns home to Herot to pay his respects to the man who raised him: Hrothgar, the recently deceased Thane. However, his gesture of goodwill opens old wounds: Beowulf is met with cold steel leaving him no choice but to fight his way into the Great Hall to be heard by the new Thane Rheda, wife of Hrothgar, whose appointment has caused controversy within Herot and afar. With its defences fast fading, Herot falls under attack by the terrifying monster Grendl and when Rheda's loyal servant is killed, Beowulf vows to remain until the enemy is routed out, justice is served and Herot is safe once more. It's a race against time for Beowulf as he seeks to protect the town and catch the killer, be it human or beast…
Watch on Amazon