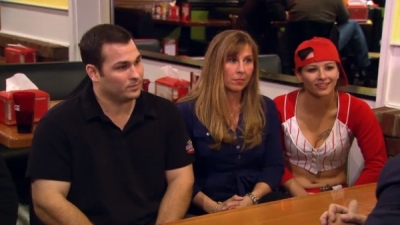 #1 - Characters Assassination 8.11
Season 3 - Episode 16
Characters Quarters Garner, NC Characters Quarters might be the worst bar concept ever, but it's only 1 of the problems Jon must overcome at this confused establishment run by a family of Yankees in heart of Dixie.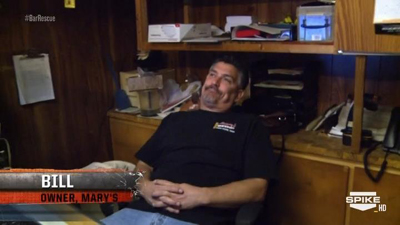 #2 - Scary Mary's 8.06
Season 3 - Episode 38
Mary's Outpost Grand Prairie, TX The lecherous owner of a dying Texas dive crosses the line with one of Taffer's experts.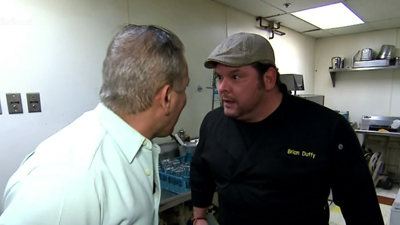 #3 - Empty Pockets 7.94
Season 3 - Episode 5
Zanzibar Denver, CO Bar Expert Jon Taffer must rescue a pool hall in Denver from closing, but a prideful immigrant owner stands in his way. Can Jon help him fulfill his American Dream or will it continue to be a nightmare?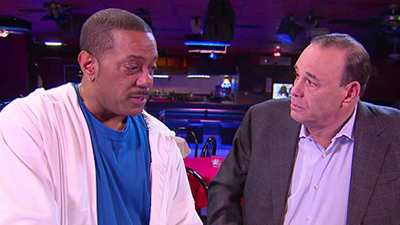 #4 - Jon T, He Don't Like It 7.93
Season 3 - Episode 6
Kasbah Aurora, CO 10 years ago, The Kasbah Lounge in Aurora, Colorado was an urban hotspot. Now it is a relic. Bar Expert Jon Taffer must breathe new life into this dying nightclub otherwise it will become extinct for good.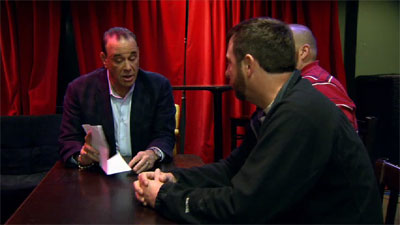 #5 - Beer and Loathing in Las Vegas 7.88
Season 3 - Episode 19
The Hammer Las Vegas, NV Hammers is a watering hole for blue-collar locals, owned and operated by two classically trained chefs and former friends. Taffer arrives to discover that both their business and their friendship appear beyond repair.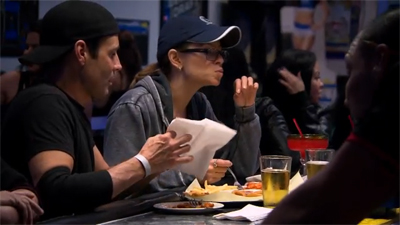 #6 - Scoreboard To Death 7.88
Season 3 - Episode 33
Scoreboard Norwalk, CA Jon visits a subpar sports bar that's failing due to ownership issues and an undertrained staff. Maria Menounos and Adam Carolla are guests.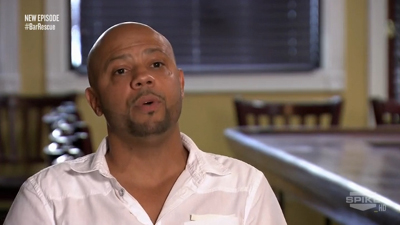 #7 - Thugs with Mugs 7.87
Season 4 - Episode 2
Undisputed Sports Bar & Grill - Yonkers, NY Rowdy customers at a New York sports bar attack Taffer's crew when they discover they are being served cheap booze at premium prices, prompting Jon to teach the importance of serving quality drinks and maintaining crowd control.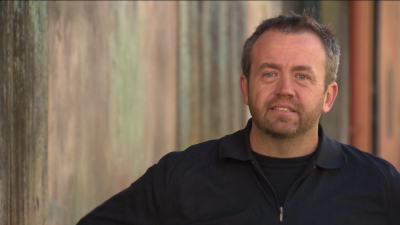 #8 - Turtle on Its Back 7.83
Season 3 - Episode 1
Turtle Bay New Orleans, LA For a bar to fail on Bourbon Street in New Orleans it takes a special kind of incompetence. Can bar expert Jon Taffer get these delusional owners to ditch their copy-cat ways and start thinking for themselves?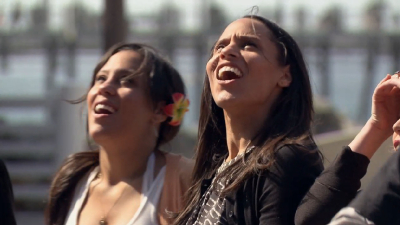 #9 - Beach Bummer 7.83
Season 1 - Episode 4
Kilkenny's Bar expert Jon Taffer is called to Redondo Beach, CA, to save Kilkenny's, an Irish pub on the decline. Though bar manager Carlos threatens Jon's method and the pub's success, owner Allie refuses to fire him.
Directors: Jay Hunter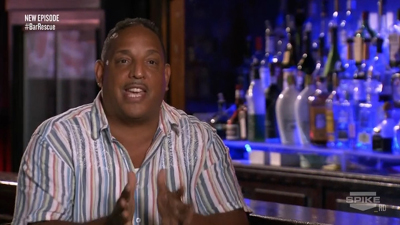 #10 - El Moronte!! 7.82
Season 4 - Episode 4
Laguna Lounge - Jersey City, NJ A passionate Puerto Rican bar owner berates his staff and sons as the bar sinks further into debt. Can Taffer deflate the owner's ego in order to save his bar?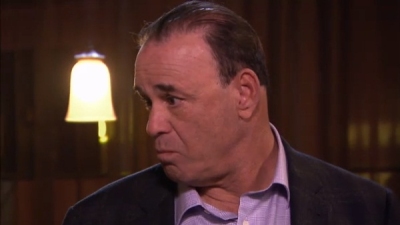 #11 - Don't Judge a Booze by its Bottle 7.81
Season 3 - Episode 12
Cashmere Raleigh, NC North Carolina's Cashmere Nightclub has a bad name, poor décor and an embarrassing manager, but when Jon learns that they are refilling premium liquor bottles with cheap booze, all hell breaks loose.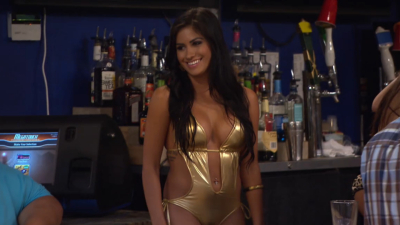 #12 - Bikini Bust 7.80
Season 2 - Episode 10
Extremes Orange, California Despite beautiful bikini-clad bartenders, Extremes is less than a month from closing its doors. Can Bar Expert Jon Taffer successfully use the sexually-charged atmosphere to create a profitable bar?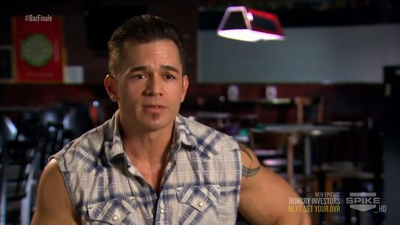 #13 - Muscle Madness 7.79
Season 3 - Episode 39
The End Zone Sports Bar & Grill Houston, TX Two muscle-bound meatheads can't see pec-to-pec on how to run their Houston bar. Now, their tempers and testosterone threaten to tear their friendship apart.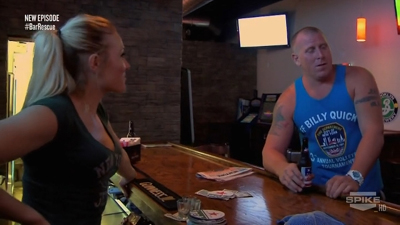 #14 - Anything You Can Yell, I Can Yell Louder 7.79
Season 4 - Episode 5
Jack's Ale House - Sunnyside, NY Three loud-mouthed firefighting brothers struggle to keep their Queens bar afloat. Can Taffer calm the sparks before this family implodes?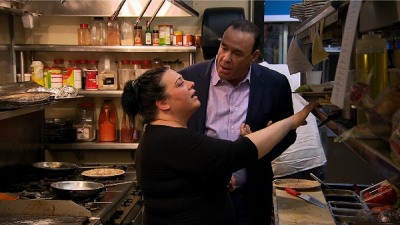 #15 - Barely Above Water 7.76
Season 3 - Episode 20
Marley's On The Beach Warwick, RI Taffer makes two bars out of one in an attempt to save both a beachfront bar in Warwick, Rhode Island, and the owner's marriage.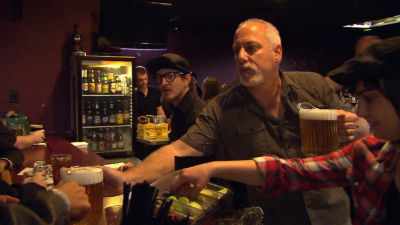 #16 - On the Rocks 7.76
Season 2 - Episode 9
Rocks, Laguna Niguel, California Bar expert Jon Taffer must save a failing former smoker's haven in Laguna Niguel, California from burning out for good. However, the bar's gang of hard-drinking regulars aren't about to give up...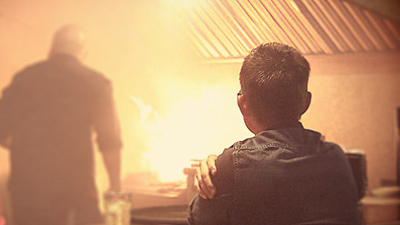 #17 - Meat Sauna 7.74
Season 3 - Episode 10
Stand Up Scottsdale Scottsdale, AZ Bad ventilation cause hot, moist burger smoke to fill Scottsdale's least funny comedy club. Jon Taffer arrives to clear the air and use proven bar techniques to create bigger laughs and bigger profits for the troubled owners.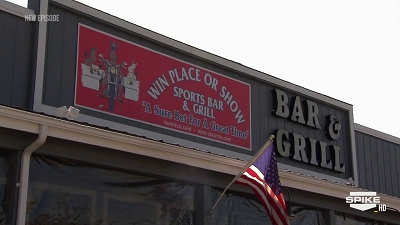 #18 - Owner Ousted 7.74
Season 2 - Episode 8
Win, Place, or Show Fairfield, Ohio Bar expert Jon Taffer must rescue a bar owned by a former Naval Officer from total ruin. But when Jon discovers one of the owners isn't pulling his weight, Jon shows him the door.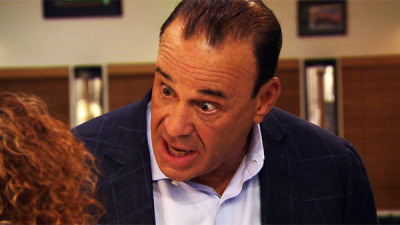 #19 - Grandpa Got Run Over by His Grandkids 7.74
Season 3 - Episode 23
Kerry's Sports Pub Las Vegas, NV William invested $4 million on a Vegas bar to secure his kids & grandkids' futures. In return they use it as their private boozing & breeding grounds, wasting millions in the process. Can Jon turn this family tragedy around?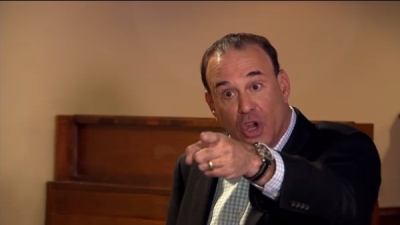 #20 - There's No Crying in the Bar Business 7.73
Season 3 - Episode 14
Barlow's Bar & Grill Tucker, GA Jon heads to a Georgia sports bar and encounters an owner who's incessant crying seems to prevent her noticing the massive employee theft issue occurring right under her nose.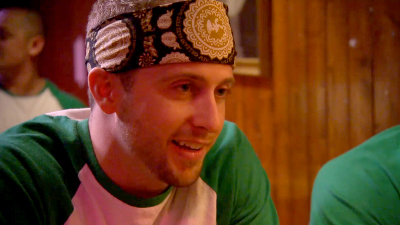 #21 - Bro's Got to Geaux 7.72
Season 3 - Episode 3
TJ Quills New Orleans, LA Bar Expert Jon Taffer must rescue a rundown college bar with a bad reputation for serving minors. But can he get the owner and his bartender buddies to ditch their frat boy ways and focus on the business?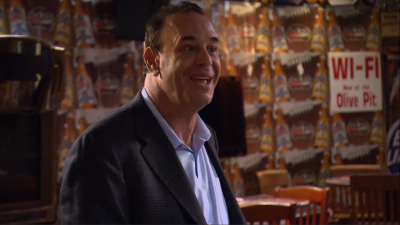 #22 - Bottomless Pit 7.71
Season 2 - Episode 5
Olive Pit Orange, California Bar expert Jon Taffer has his hands full with a failing dive bar in Orange, CA. When he discovers the owner is incapable of running the bar, Jon must pin his hopes on the owner's untested but eager daughter.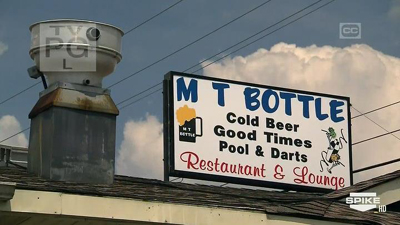 #23 - Empty Bottles Full Cans 7.71
Season 3 - Episode 26
MT Bottles Murfreesboro, TN Customers bringing in their own booze and bartenders flashing their boobs aren't Jon's biggest problems with this Tennessee watering hole. Taffer must ignite a lazy owner's ingenuity to save the bar from going bust.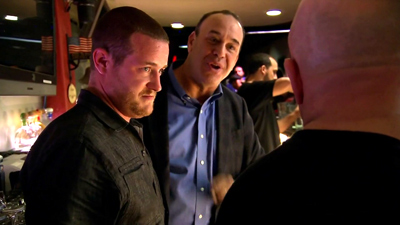 #24 - In a Pinch 7.70
Season 3 - Episode 7
Lona's Wardlow Station Long Beach, CA Lona's Wardlow Station has locals upset over a controversial lobster tank game. Can Jon Taffer bring peace and profitability back to this blue-collar watering hole?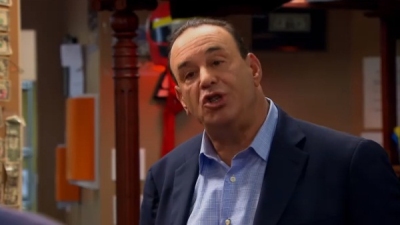 #25 - Corking the Hole 7.69
Season 3 - Episode 17
Cliques Hope Mills, NC 13 miles from Fort Bragg, Cliques suffers from a juvenile name and a repugnant reputation. Jon puts the owners through his personal bar boot camp in the hopes of making it the R&R destination of choice for local military personnel.