The BEST Episodes of Back to You
Every episode ever - ranked by fan votes!
Last Updated: Dec 27, 2019
Back to You is a traditional live-audience sitcom starring sitcom veterans Kelsey Grammer and Patricia Heaton as co-news anchors who reunite at a Pittsburgh television station after they worked together previously in the '90s. Chuck Darling is a bit of a womanizer and moved on from Pittsburgh to a large market but his career took a large hit after a terrible on-screen blunder. In the managers' attempt to bring the Pittsburgh newscast back to #1, Chuck Darling makes his return with his former co-anchor Kelly Carr.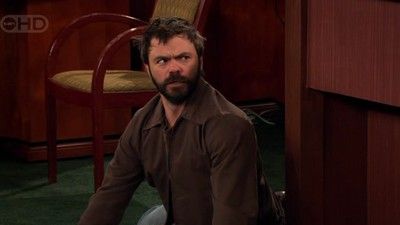 #1 - Hostage Watch
Season 1 - Episode 17 - Aired Jun 5, 2008
On a slow news day, a bank robbery unfolds in Pittsburgh. The perp calls for Chuck Darling to negotiate his release. Kelly regrets what she said to Chuck before he left the station.
36 votes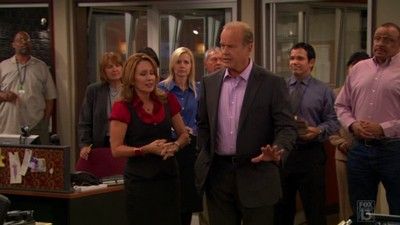 #2 - Chuck and Kelly, Doin' it Again
Season 1 - Episode 14 - Aired May 14, 2008
An untimely ad campaign at WURG puts a damper on Chuck and Kelly's plans to disclose their parenthood to everyone. Marsh gives Gary a gift that he immediately regrets giving him.
38 votes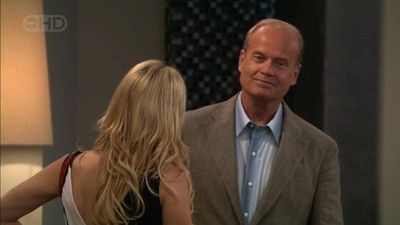 #3 - House of Tomorrow
Season 1 - Episode 16 - Aired May 28, 2008
Kelly can't decide whether or not she likes the new Chuck who has become the owner of a technologically-advanced house. Meanwhile, Gary undergoes a procedure in his bid for the chief weatherman position.
36 votes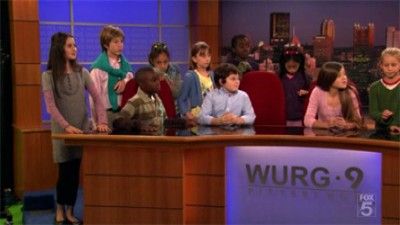 #4 - Gracie's Bully
Season 1 - Episode 6 - Aired Nov 7, 2007
Haywire ensues at WURG as the staff prepares for Gracie's class to take a field trip to the station. Kelly informs Chuck that Gracie has a bully at school and they each have a method of dealing with it. Marsh must prove his will power to Gary while not crying during a childrens story; Montana gets showed up by a young girl in Gracie's school.
39 votes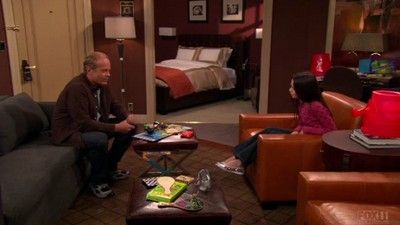 #5 - Cradle to Grave
Season 1 - Episode 8 - Aired Feb 26, 2008
Chuck babysits Gracie while Kelly gives the eulogy at a funeral for a former member of WURG.
39 votes
Writers: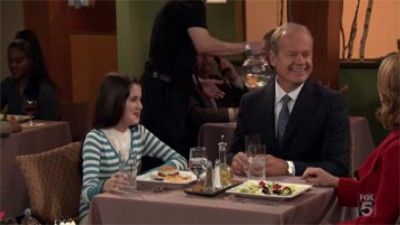 #6 - First Supper
Season 1 - Episode 3 - Aired Oct 3, 2007
When Chuck runs into Kelly and Gracie having dinner at a restauraunt, he awkwardly joins them for a meal; Montana struggles to get over a cheating boyfriend she learns about live on air.
40 votes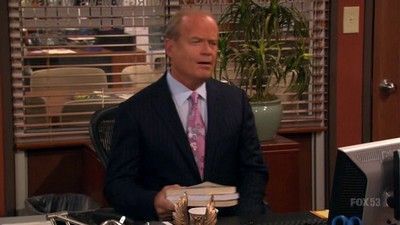 #7 - Hug & Tell
Season 1 - Episode 11 - Aired Apr 23, 2008
Kelly gets cold feet as she and Chuck were about to reveal to Gracie that Chuck is her real father. She decides that they need to resolve a few issues first and suggests they visit a therapist, which only complicates matters more when it's discovered that they both are holding back pent-up frustrations. Meanwhile, Gary is upset when he fails to receive the hug and words of encouragement which the security guard hands out daily.
37 votes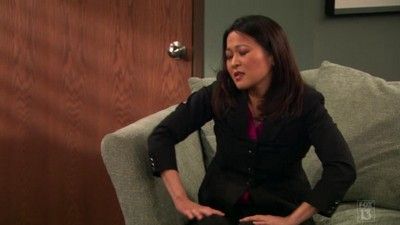 #8 - The New Boss
Season 1 - Episode 13 - Aired May 7, 2008
Chuck and Kelly try to intervene when the new station manager at WURG makes some big changes, which requires Ryan to carry out a career-first of firing someone. Meanwhile, Gary is afraid of asking his new boss for time off, and Marsh feels the effects of having accidentally taken his wife's estrogen pill.
38 votes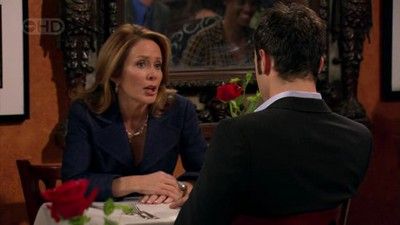 #9 - Date Night
Season 1 - Episode 15 - Aired May 21, 2008
After Chuck accuses Kelly of dating a rival anchor because he's a younger version of himself, Kelly gets even by redirecting a dinner invitation Chuck intended for a specific co-worker. When both couples end up dining at the same restaurant, the evening turns into a showdown. Ryan also has the dating bug and enlists the help of Marsh and Gary to set up his web cam.
35 votes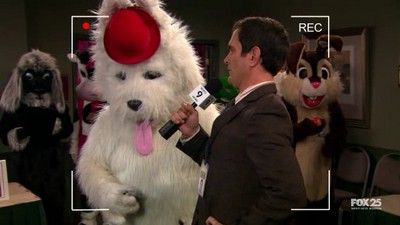 #10 - Business or Pleasure
Season 1 - Episode 9 - Aired Feb 27, 2008
Business and pleasure become intertwined when a good-looking anchor from a rival network asks Kelly out and Chuck fears that this may be a ploy to remove Kelly from WURG. Meanwhile, Marsh experiments with new sign-off lines and Gary has to cover an animal costume convention.
39 votes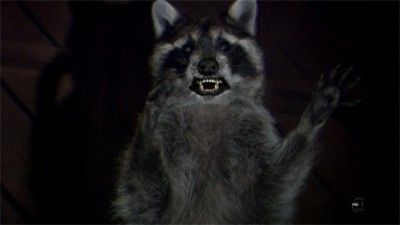 #11 - Something's Up There
Season 1 - Episode 7 - Aired Nov 14, 2007
Chuck, Marsh, Ryan and Gary come to the rescue when Kelly and Montana discover a vicious raccoon in Kelly's attic right before Gracie's birthday party is set to begin.
39 votes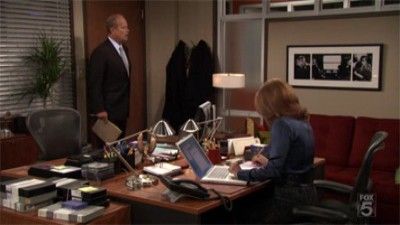 #12 - A Gentleman Always Leads
Season 1 - Episode 4 - Aired Oct 10, 2007
Knowing his former colleagues will see the broadcast, Chuck tries to manipulate Kelly so he can cover the lead story.
36 votes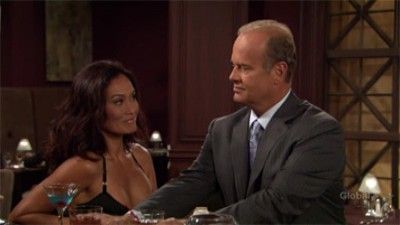 #13 - A Night of Possibilities
Season 1 - Episode 5 - Aired Oct 17, 2007
Kelly accuses Chuck of being selfish and rude when he turns down a dinner invitation from Ryan. Kelly, trying to rid herself of being uptight after Chuck mentions it, accompanies Montana for a night on the town. Gary has to deal with Marsh when they start carpooling to work.
39 votes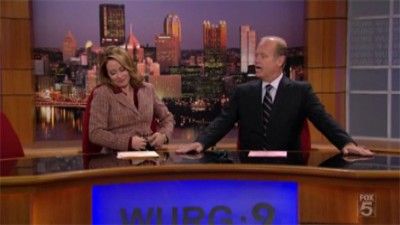 #14 - Pilot
Season 1 - Episode 1 - Aired Sep 19, 2007
The pilot episode sees Chuck Darling returning to his old Pittsburgh co-anchor roots, and his consistent off-screen quarreling with his old co-anchor, Kelly Carr.
45 votes
Writers:
Christopher Lloyd

,
Steven Levitan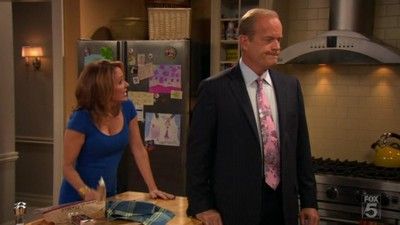 #15 - Two Steps Forward, One Step Back
Season 1 - Episode 12 - Aired Apr 30, 2008
As Gracie comes to terms with Chuck being her father, Chuck and Kelly reminisce about the night that changed their lives forever.
39 votes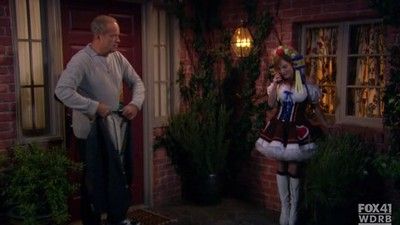 #16 - Wall of Fame
Season 1 - Episode 10 - Aired Apr 16, 2008
Marsh throws a surprise party for Chuck, even though it's not really his birthday. Kelly is worried that a picture on Marsh's wall may expose the secret that Chuck is Gracie's father.
39 votes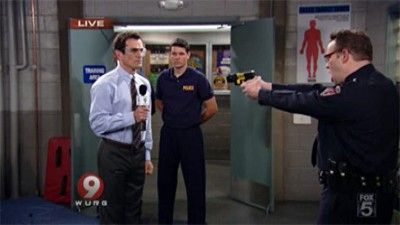 #17 - Fish Story
Season 1 - Episode 2 - Aired Sep 26, 2007
Kelly doesn't believe that Chuck has a good sense of care taking and responsibility that would be necessary to take care of a child. So, when Chuck is given a goldfish as a pet, he's determined on having the goldfish keep up an illusion of being happy - and alive.
71 votes
Writers: