Z Nation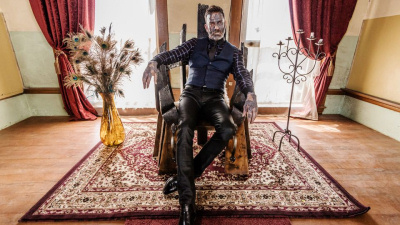 #1 - Welcome to Murphytown 7.87
Season 3 - Episode 7
The Man discovers Lucy's existence; 10K reunites with the gang and he tells them about Murphy's growing army.
#2 - Heart of Darkness 7.84
Season 3 - Episode 9
Warren and the others inspect Murphytown and realize they are going to need a bigger army to extract Murphy.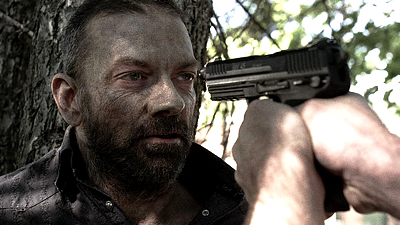 #3 - Murphy's Law 7.79
Season 1 - Episode 12
Murphy is kidnapped by a group of outlaws trying to crack the "Fort Knox of Oxycontin." As the survivors battle drug-enhanced zombies, a startling discovery is made about Murphy's abilities.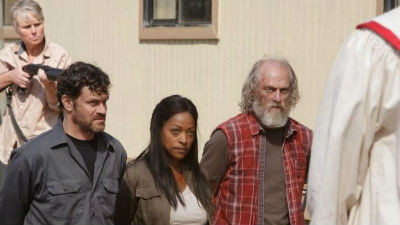 #4 - Resurrection Z 7.76
Season 1 - Episode 6
An encounter with a seeming Utopian enclave and a religious cult results in a game changer when the survivors travel near Branson, Mo.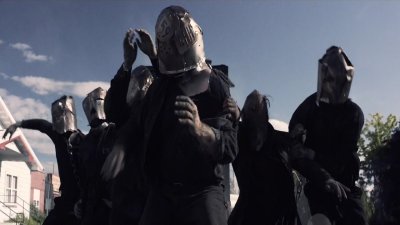 #5 - A New Mission 7.75
Season 3 - Episode 2
Warren and gang are taken prisoner; Murphy escapes the sub with his newly formed blends group; both groups head for the same destination.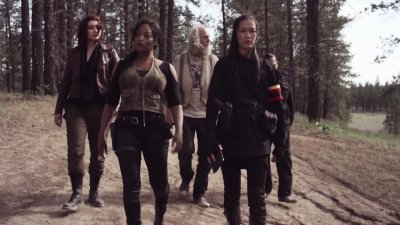 #6 - Murphy's Miracle 7.75
Season 3 - Episode 3
Warren and team encounter the sole inhabitant of a strange town; Murphy begins a new mission.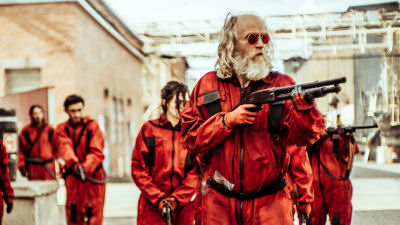 #7 - No Mercy 7.72
Season 3 - Episode 1
A flashback to events before the conclusion of season 2 introduces a new villain to be dealt with.
#8 - Zunami 7.72
Season 1 - Episode 8
As they travel across Nebraska, the group finds themselves trapped in a morgue as a literal zombie tsunami engulfs them; at the same time, Citizen Z gets a visitor who might not be who he seems to be.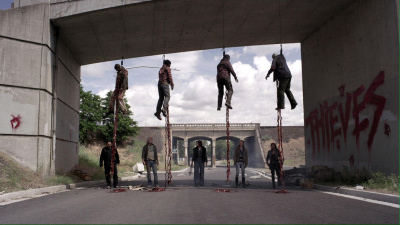 #9 - Escorpion and the Red Hand 7.71
Season 3 - Episode 4
More people flock to Murphy's new cult; the others are stuck in the middle of a war.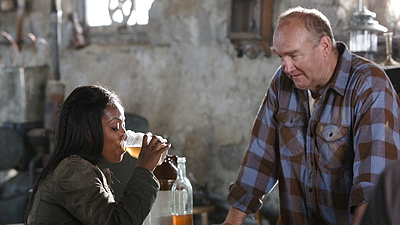 #10 - Welcome to the Fu-Bar 7.69
Season 1 - Episode 7
The survivors struggle to recover from a shocking death; and in Kansas they happen upon a gun show that makes the zombie apocalypse look calm.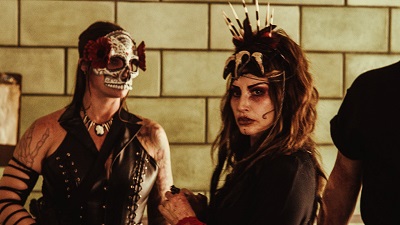 #11 - Adiós, Muchachos 7.65
Season 2 - Episode 13
It's discovered that the Z-vaccine doesn't work; Vasquez gets caught trying to kill Escorpion; Murphy uses mental manipulation to help Roberta.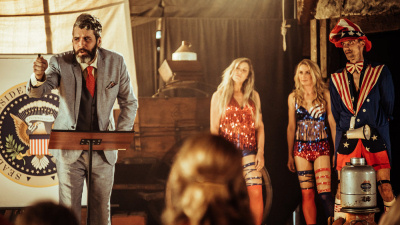 #12 - Election Day 7.65
Season 3 - Episode 8
On the road to find Lucy in Illinois, Doc and Addy are forced off the road by a retro presidential limo. Turns out Sketchy is running for "President of the Apocalypse" with Skeezy as his campaign manager. Doc and Addy follow them to Wall Drug, South Dakota and witness the somehow lucrative, always entertaining train wreck that is Sketchy and Skeezy.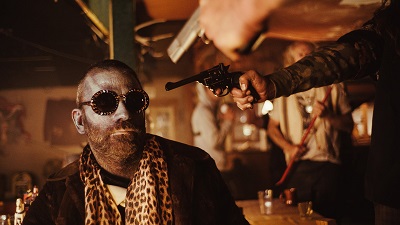 #13 - All Good Things Must Come to an End 7.62
Season 2 - Episode 15
The team reaches the mobile lab, which turns out to be a submarine; Murphy says goodbye.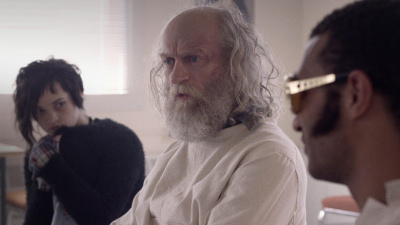 #14 - Doc Flew Over the Cuckoo's Nest 7.55
Season 3 - Episode 6
The residents of a mental hospital capture Doc.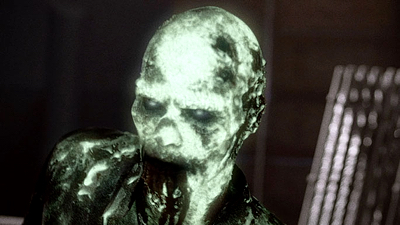 #15 - Going Nuclear 7.53
Season 1 - Episode 10
The survivors square off against radioactive zombies when they arrive in a South Dakota town that's on the brink of nuclear disaster.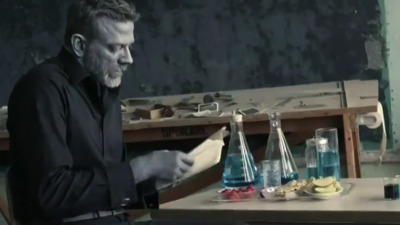 #16 - Little Red and the Wolfz 7.53
Season 3 - Episode 5
A pack of wolves stalks an injured and alone 10k.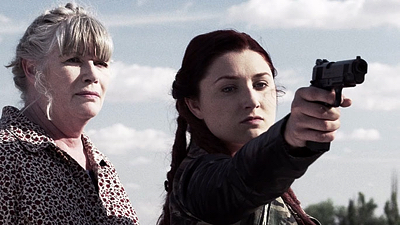 #17 - Sisters of Mercy 7.52
Season 1 - Episode 11
The two groups of survivors reunite in Utah, where they come upon an all-female commune that seems like paradise—that is, until someone ends up dead.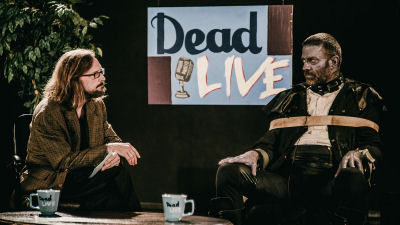 #18 - The Collector 7.52
Season 2 - Episode 8
Murphy is captured by an unbalanced zombie fan, who is eager to add him to a zombie museum, so he must match wits to escape.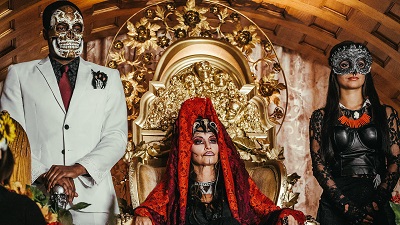 #19 - Party With the Zeros
Season 2 - Episode 12
The team meets La Reina, Queen of the Zeros, after being captured; Dr. Kurian is ready for human trials on his Z-vaccine at the Zero compound.
#20 - Doctor of the Dead
Season 1 - Episode 13
The team is rerouted to a Colorado lab where they hope to find Dr. Merch.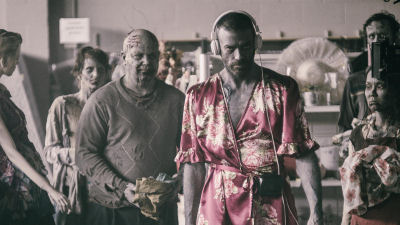 #21 - The Murphy 7.51
Season 2 - Episode 1
Everyone tries to escape the impending nuclear blast; Citizen Z battles thawed zombies and issues an air bounty for Murphy.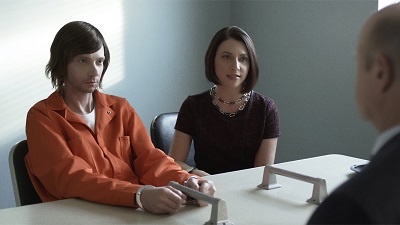 #22 - Day One
Season 2 - Episode 14
The team reaches California and thinks back to the beginning of the zombie apocalypse.
#23 - Episode 15
Season 3 - Episode 15
#24 - White Light 7.48
Season 2 - Episode 2
The heroes are reunited, but soon find themselves navigating an unexpected tragedy as they engage in fierce fighting with both zombies and bounty hunters who are eager to capture Murphy, dead or alive. Meanwhile, Vasquez makes a strategic decision.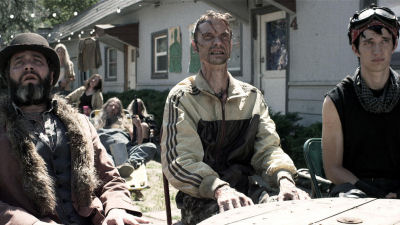 #25 - Down the Mississippi 7.48
Season 2 - Episode 7
While crossing the Mississippi, the team splits up after a boating accident; 10K is drawn into a scam; Escorpion sentences 10K, Sketchy and Skeezy to death.