Falling Skies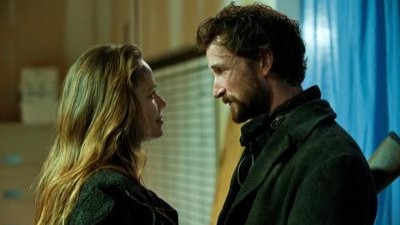 #1 - A More Perfect Union 8.43
Season 2 - Episode 10
When skitters approach the newly combined resistance force, the groups' interaction surprises everyone. Meanwhile, Tom finds out life-changing news just as the 2nd Mass comes face-to-face with their most dangerous threat to date.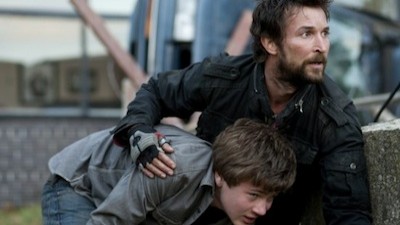 #2 - Eight Hours 8.25
Season 1 - Episode 10
With Weaver leading several squads of fighters against the aliens, Tom remains behind to help protect the civilians as they evacuate. But a major breach in security endangers both the soldiers and the civilians. Tom is confronted with a decision that may lead him to discovering what the aliens want with the captured teenagers, humankind and the planet.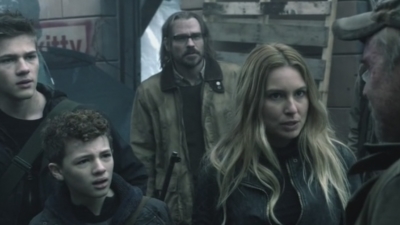 #3 - Brazil 8.21
Season 3 - Episode 10
When the 2nd Mass destroys a crucial Espheni base, a relentless enemy is taken down and the Mason family is reunited with those who had been lost. But the arrival of more interstellar players puts the fate of the Earth's remaining survivors in doubt.
#4 - Homecoming 8.18
Season 2 - Episode 6
Hal stumbles across bodies of de-harnessed kids and finds someone from his past. Tom and Anne grow closer. And Weaver's health deteriorates just as Tom discovers he may have been keeping important matters from the group in order to protect them.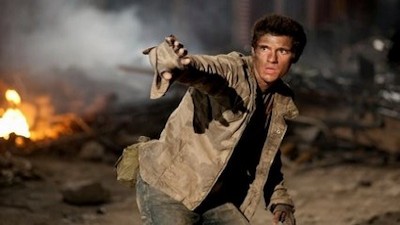 #5 - What Hides Beneath 8.16
Season 1 - Episode 8
The 2nd Mass prepares to take the fight to the invaders with an assault on one of their bases. But Weaver's increasingly strange behavior worries Tom that he might not be fit to command. Hal and Tom encounter a left-behind woman who employed a suspicious means of surviving the invasion, making it unclear whether they can trust her.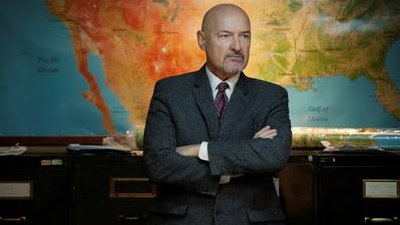 #6 - The Price of Greatness 8.12
Season 2 - Episode 9
The 2nd Mass meets new faces, while Tom comes across his former mentor, but it's difficult to know whom to trust. Maggie realizes that Pope may not be sticking with the group very long. Tector embraces his military past.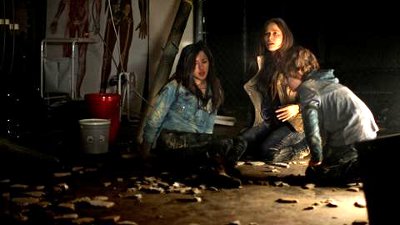 #7 - Molon Labe 8.12
Season 2 - Episode 7
Ben is endangered by someone who he thought he could trust. Tom captures another hostage. Weaver offers Matt a job to lift his spirits. The 2nd Mass are trapped in a basement and face a new enemy.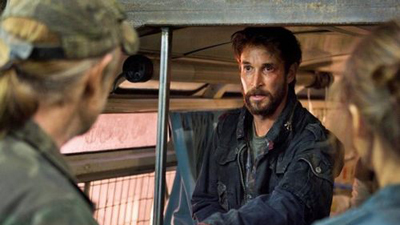 #8 - Shall We Gather at the River? 8.10
Season 2 - Episode 2
Tom is haunted by memories of his time with the aliens. Pope plants seeds of doubt about him among the group. Ben's hatred for skitters grows. The 2nd Mass locate a bridge that will help them cross the river to safety ahead of an impending attack.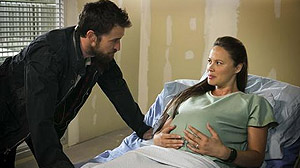 #9 - On Thin Ice 8.07
Season 3 - Episode 1
Season three of Falling Skies opens seven months after the 2nd Mass arrived in Charleston. In the interim, Tom has been elected to political office, but he has his hands full as the resistance continues to battle the alien invaders. Tom's decision to have the rebel skitters fight alongside humans creates tension and raises suspicions that someone may be feeding secrets to the enemy. Meanwhile, Hal struggles with nightmares that seem so real, he has difficulty knowing if he's awake or dreaming. And Tom and Anne prepare to welcome their baby.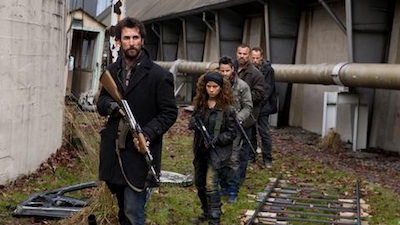 #10 - Love and Other Acts of Courage 8.05
Season 2 - Episode 5
A familiar face returns to the 2nd Mass, but his intentions remain unknown. Meanwhile, a skitter is captured and brought back to the camp as a prisoner. And Hal bonds with Maggie as she begins to open up about her past.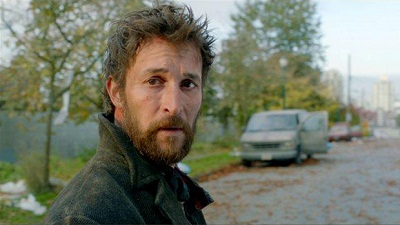 #11 - Worlds Apart 8.00
Season 2 - Episode 1
Weaver is still in command of the 2nd Mass, while Anne continues to serve as medic. They have seen many battles and are a much leaner unit now. Pope has taken command of the Berserkers, a renegade group within the 2nd Mass that Weaver doesn't fully trust.
#12 - Mutiny 7.99
Season 1 - Episode 9
As the 2nd Mass. prepares for a major assault, divisions within the ranks threaten to tear the group apart. Tom has difficulty processing the profound implications of Anne's latest discovery.
#13 - Sanctuary (2) 7.98
Season 1 - Episode 7
Hal takes the lead fighting an unexpected threat against the children of the 2nd Mass. Anne has her hands full when Sarah goes into labor while the 2nd Mass base is being evacuated.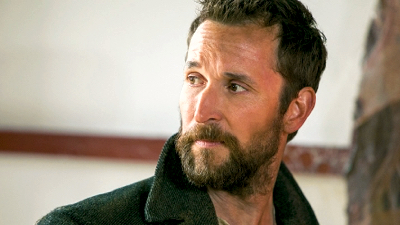 #14 - Drawing Straws 7.97
Season 4 - Episode 10
Tom and the remnants of the 2nd Mass learn to pilot a Beamer as part of their plan to destroy the Espheni Power Core, and the group draws straws to see who will embark on the dangerous mission. The threat of death hanging over everyone triggers long-simmering confrontations between many of our main characters, ultimately bringing the 2nd Mass closer together.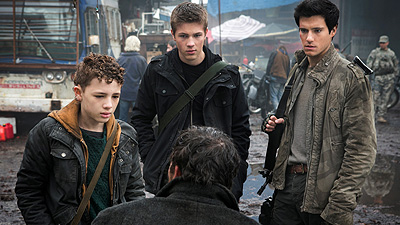 #15 - Journey to Xilbalba 7.96
Season 3 - Episode 9
Tom uncovers confidential intelligence about the heart of the alien operation. Meanwhile, Charleston prepares to mount an offensive against the Espheni, but a massive explosion brings the operation to a halt. And the identity of the mole is finally uncovered, but not before more blood has been shed.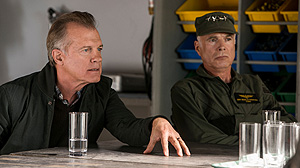 #16 - At All Costs 7.96
Season 3 - Episode 4
After the people of Charleston defeat another alien attack with the help of new advanced weaponry, Tom is invited to meet with a powerful leader. While Hal wrestles with an invasive evil, Ben struggles with his identity and the notion of being human again. And Anne uncovers startling new information that puts everyone in jeopardy.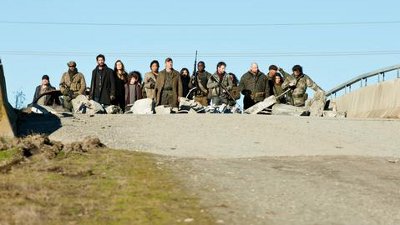 #17 - Death March 7.95
Season 2 - Episode 8
The 2nd Mass pushes on to Charleston, but some are still grieving the group's recent losses. Weaver learns more about Tector's background before the invasion. And Matt begins to bond with a harnessed girl who was found recently.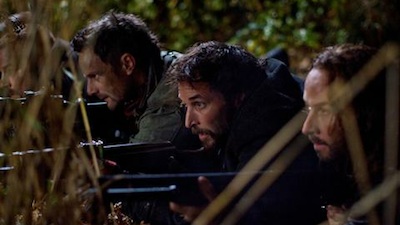 #18 - Compass 7.93
Season 2 - Episode 3
The 2nd Mass moves into an airport hanger. The Berserkers plan to get rid of Tom. While dealing with a loss of one of its own, the 2nd Mass receives a promise of hope from a mysterious visitor.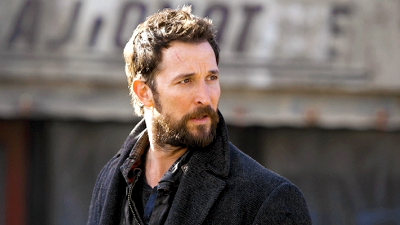 #19 - Shoot the Moon 7.93
Season 4 - Episode 12
With the weight of humanity's survival on Tom and Lexi's shoulders, they must defeat Tom's mortal enemy and find a way to destroy the omnipotent Espheni Power Core. Meanwhile, a new, terrifying Espheni Bomb is dropped onto Chinatown, immobilizing the 2nd Mass and preparing them for Human Skitterizaton.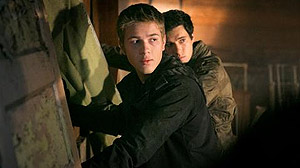 #20 - The Pickett Line 7.90
Season 3 - Episode 7
The Masons run into trouble on the road when a family of outlaws intercepts their search-and-rescue mission. Meanwhile, looming doubts over the construction of a massive alien weapon ignite a conflict of interests. And an investigation to apprehend a killer on the loose hits a road block.
#21 - Collateral Damage 7.90
Season 3 - Episode 2
With hostilities escalating between the resistance and the alien invaders, Tom calls on a nuclear specialist known as "The Rat King" to come up with a plan that will strip the aliens of their power. As suspicion continues to mount about a mole within the resistance, Tom and his leaders make a drastic decision that jeopardizes trust among the group. Anne, meanwhile, has a feeling that all is not right with her newborn.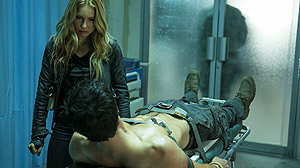 #22 - Be Silent and Come Out 7.86
Season 3 - Episode 6
Hal finally reveals his internal struggle to everyone, and it doesn't bode well for the Masons. Lourdes experiments with a risky new medical procedure. And Charleston's government sees a massive shift in leadership when a group breaks away on a search and rescue mission.
#23 - Young Bloods 7.85
Season 2 - Episode 4
While on patrol together, Ben and Hal try to help a young boy and wind up having their bikes stolen. The hunt to recover them leads them to the discovery of something much bigger. Also, Matt is put in danger, and Weaver is reunited with a family member.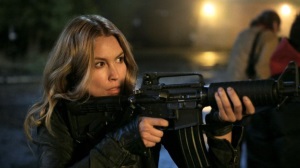 #24 - Badlands 7.85
Season 3 - Episode 3
The two-year anniversary of the alien invasion is fast approaching as the people of Charleston prepare for another potentially devastating offensive. A sniper attack by an unlikely gunman creates questions and doubts within the new government. Hal believes he knows the identity of the mole. And Anne's concern for her baby continues to grow.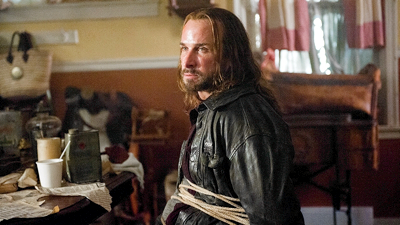 #25 - Evolve or Die 7.84
Season 4 - Episode 4
After breaking out of the Espheni Ghetto, Tom and the 2nd Mass seek refuge in a Volm hideout, where tensions run high between the Volm and humans. Tom sets off with Weaver and Cochise to find Matt, leaving Hal in charge. Meanwhile in Chinatown, Anne is reunited with Lexi, and comes to realize that the little girl she saw 6 months ago is now a grown woman.