The Walking Dead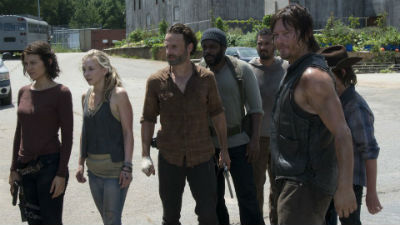 #1 - Too Far Gone 8.75
Season 4 - Episode 8
Just when everything started to calm down at the prison, Rick and his group now face imminent danger and destruction. This time, they might not win.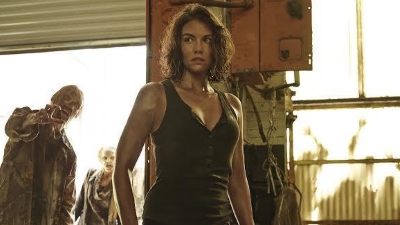 #2 - No Sanctuary 8.70
Season 5 - Episode 1
We learn the true motives of the Terminans as Rick and the group find themselves in a vulnerable situation.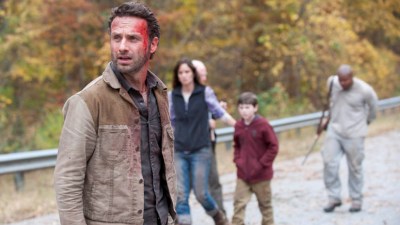 #3 - Beside the Dying Fire 8.63
Season 2 - Episode 13
Rick and Carl find the farm in jeopardy; the group is split up in the chaos; Rick's leadership is questioned.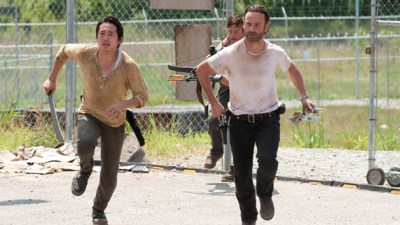 #4 - Killer Within 8.53
Season 3 - Episode 4
The group is severed, placing lives in jeopardy. Merle has a request for the Governor. Meanwhile the prison doesn't seem to be a place as secure as they thought.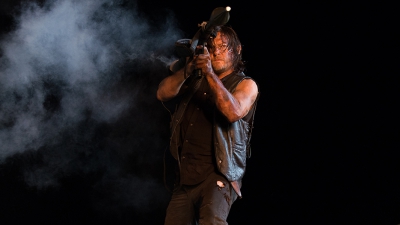 #5 - No Way Out 8.47
Season 6 - Episode 9
While trying to escape Alexandria, Rick and his group meet trouble when sudden noise draws walkers towards them with what could be fatal consequences.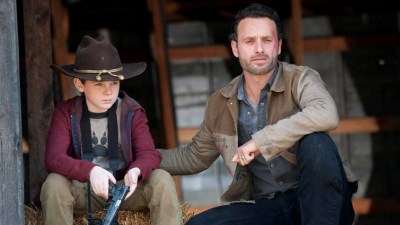 #6 - Better Angels 8.47
Season 2 - Episode 12
Someone dangerous may be loose near the farm; Rick, Shane, Daryl and Glenn keep the group safe.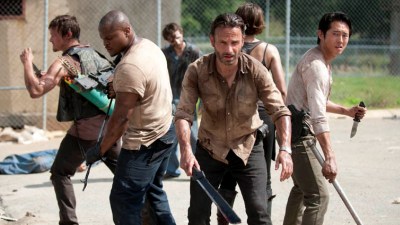 #7 - Seed 8.42
Season 3 - Episode 1
As the world grows more dangerous and Lori's pregnancy advances, Rick locates a potentially safe haven.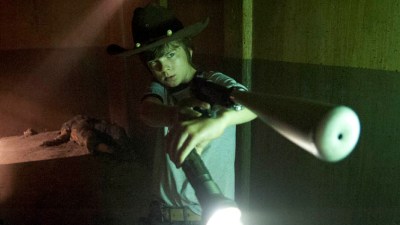 #8 - Made to Suffer 8.40
Season 3 - Episode 8
Andrea steps up when the people of Woodbury are thrown into uncharted territory. A new threat arises at the prison.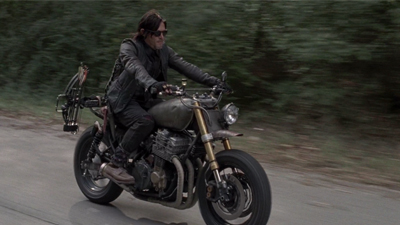 #9 - Conquer 8.39
Season 5 - Episode 16
Daryl finds trouble while on a run; Rick and the group feel like outsiders in Alexandria, where trouble approaches the gates.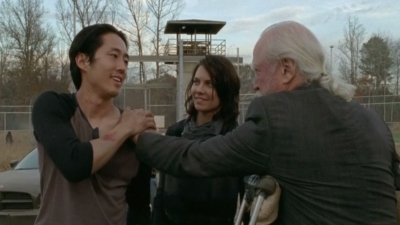 #10 - A 8.38
Season 4 - Episode 16
Many paths collide. Rick faces sheer brutality. The group struggles to survive.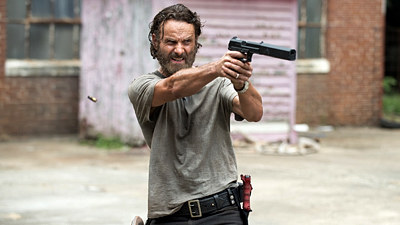 #11 - Crossed
Season 5 - Episode 7
Some members hold down the church while the others are on a rescue mission.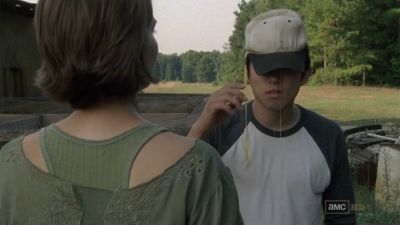 #12 - Pretty Much Dead Already
Season 2 - Episode 7
Hershel sets a deadline. All secrets are out in the open. Glenn stands up for himself and Shane takes charge.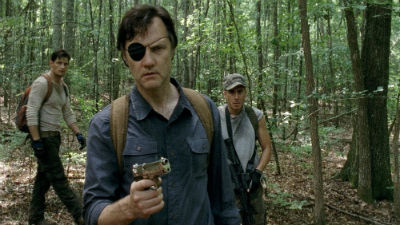 #13 - Dead Weight
Season 4 - Episode 7
A new and scary chapter is unfolding at a camp outside the prison. Will peace be attainable with the addition of new members?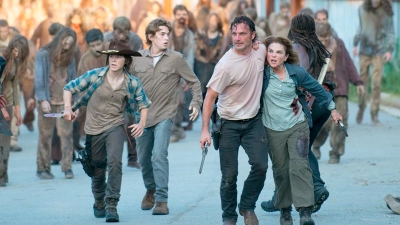 #14 - Start to Finish
Season 6 - Episode 8
After a few moments of peace, trouble finds its way to Alexandria again with a threat that may be too big to defeat.
#15 - This Sorrowful Life 8.36
Season 3 - Episode 15
Rick and the group are faced with a serious problem. If they want a truce with the Governor, they will have to make a huge sacrifice.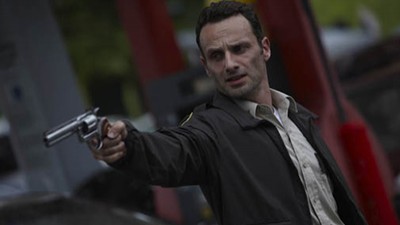 #16 - Days Gone Bye 8.32
Season 1 - Episode 1
Rick searches for his family after emerging from a coma into a world terrorized by the walking dead. Morgan and Duane, whom he meets along the way, help teach Rick the new rules for survival.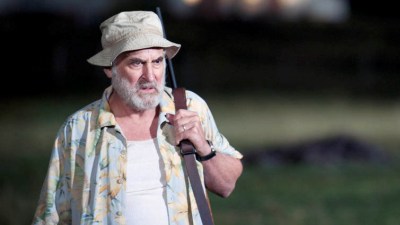 #17 - Judge, Jury, Executioner 8.27
Season 2 - Episode 11
Rick sides with Shane causing Dale to worry that the group is losing its humanity; Carl's actions have unintended consequences.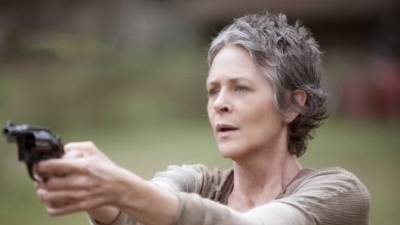 #18 - The Grove 8.26
Season 4 - Episode 14
After finding an idyllic place to establish a new shelter, the group starts to question whether it is possible to go back to the way things were.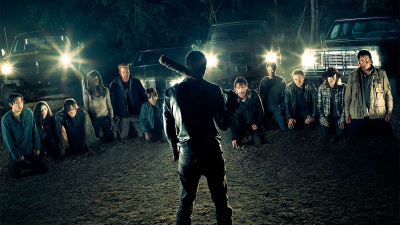 #19 - The Day Will Come When You Won't Be 8.26
Season 7 - Episode 1
Last season ended with Rick and our group kneeling helplessly before Negan and his group; what Negan does will haunt those who survive forever.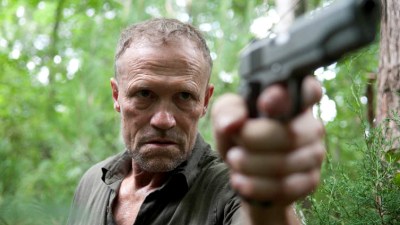 #20 - Hounded 8.23
Season 3 - Episode 6
Michonne makes a decision about Woodbury; Glenn and Maggie go on a run; Rick struggles.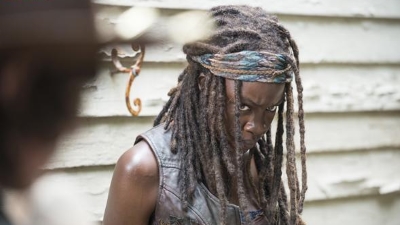 #21 - Coda 8.22
Season 5 - Episode 8
Rick wants to find a peaceful agreement, but the enemies seem to prefer a more violent resolution.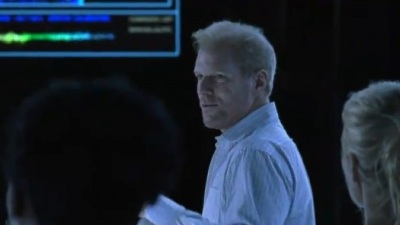 #22 - TS-19 8.22
Season 1 - Episode 6
Rick and the group are allowed into the CDC by a strange doctor, but all is not what it seems in their newfound haven.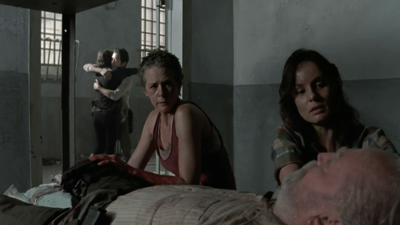 #23 - Sick 8.19
Season 3 - Episode 2
A life hangs in the balance; the group deals with a threat to their new surroundings.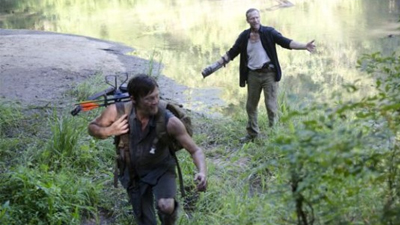 #24 - Home 8.19
Season 3 - Episode 10
As the group debates their next course of action, Rick wanders after a lost friend. After helping another group of survivors flee a group of walkers, Daryl and Merle begin to have second thoughts about leaving the prison. The Governor cedes leadership of Woodbury to Andrea and makes plans to punish those responsible for the chaos.
#25 - 18 Miles Out 8.18
Season 2 - Episode 10
Rick and Shane are in conflict over the fate of an outsider; Andrea helps Hershel's daughter face a crucial decision.