The Last Ship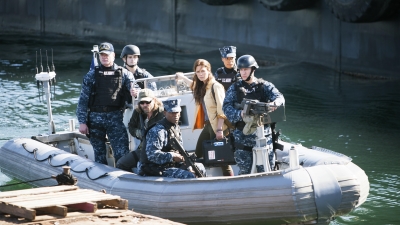 #1 - No Place Like Home 8.16
Season 1 - Episode 10
Chandler and his crew finally returns home, where a former D.C. power player is fending off a dangerous warlord who threatens her hopes of restoring law and order in society. Now with a location and a means to finalize their mission, Chandler sets out to save his dying family, only to discover something absolutely terrifying about this brave new world.
#2 - Cry Havoc 8.15
Season 2 - Episode 12
After retrieving the mastermind behind the Immune communications network, Nathan James finds itself trapped between the sub and civilian blockades set up by the Immunes. Chandler sends Dr. Scott and the cure off the ship under the protection of XO Slattery as the James heads towards its inevitable final showdown with the sub.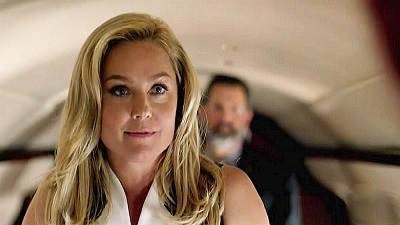 #3 - Don't Look Back 8.12
Season 3 - Episode 13
The fight for America comes to an end; Chandler faces a challenge that could change his life forever.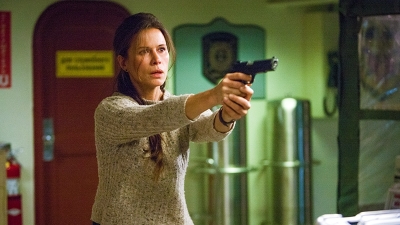 #4 - Two Sailors Walk Into a Bar... 8.06
Season 1 - Episode 8
With Chandler and Tex caught in a dangerous situation, Slattery has to step into the role as commanding officer. Torn between a mission with the fate of the world at stake and a Captain (and friend) in danger, Slattery has to find a way to get his people back without losing the most important asset: the vaccine prototype.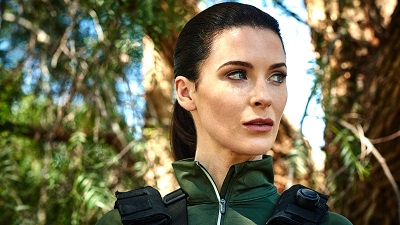 #5 - Resistance 8.03
Season 3 - Episode 12
Chandler returns to America to find out what has really been happening.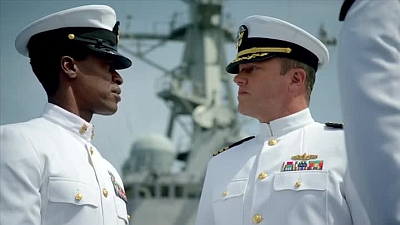 #6 - Trials 8.02
Season 1 - Episode 9
Rachel and Chandler ask for six volunteers to participate in human trials of her vaccine, but the tests could be a living hell as the virus and the vaccine do battle inside their bodies. Meanwhile back in the States, Chandler's wife and father are doing everything they can to keep their family alive.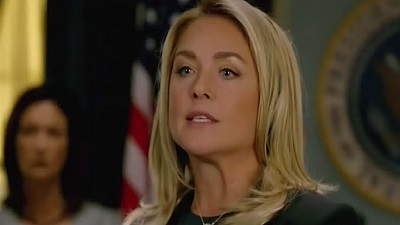 #7 - Legacy 8.00
Season 3 - Episode 11
Chandler faces his powerful enemy in a final showdown. Kara joins someone that can help with her mission.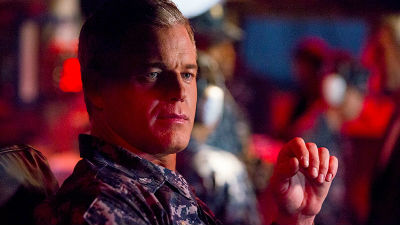 #8 - A More Perfect Union 7.97
Season 2 - Episode 13
Season Finale- With their mission now fully dedicated to spreading the cure, Nathan James puts a call out to civilians to meet at pre-selected ports across the country, where all will receive the cure. However, small Immune factions remain active in their quest to fight the cure and fulfill Ramsey's dreams.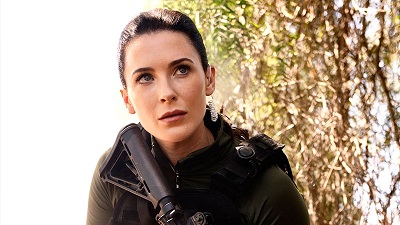 #9 - Paradise 7.96
Season 3 - Episode 9
Chandler gets a lead that could help answer threatening questions. Kara does some digging in the White House.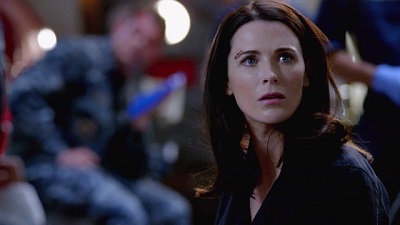 #10 - Scuttle 7.89
Season 3 - Episode 10
Chandler finds himself making a difficult decision when an order comes in from the White House.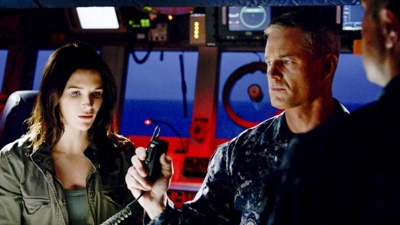 #11 - In the Dark 7.83
Season 3 - Episode 7
The Nathan James must evade an overwhelming threat. A revelation in St. Louis puts President Michener in a terrible position.
#12 - SOS 7.83
Season 1 - Episode 7
After picking up a distress call near Jamaica, Chandler and a small team stage a rescue attempt. But a surprise attack leave Chandler and Tex stranded at sea. Slattery and the crew search desperately to find their lost at sea Captain and his comrade, hoping to do so before their enemies beat them to it.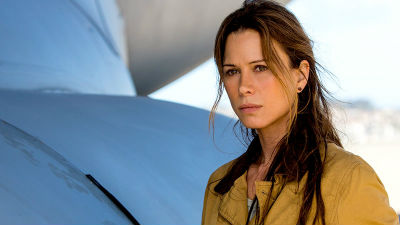 #13 - Fight the Ship 7.81
Season 2 - Episode 2
After the horrifying revelations and reversals of fortune in Baltimore, Chandler and his fractured team join forces with an underground resistance in an attempt to defeat Amy Granderson. With doses of the cure running low, Rachel tries to do some good for the sick while remaining a prisoner at Avocet. Meanwhile, Slattery and the crew of Nathan James are in a race against time to save an injured Dr. Tophet and regain control of their ship.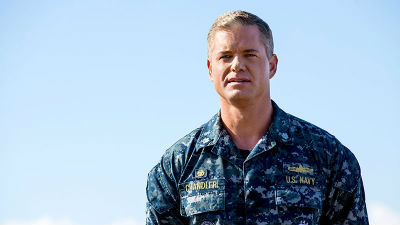 #14 - Valkyrie 7.80
Season 2 - Episode 11
After a message is broadcast implicating the Navy in a devastating disaster, Chandler looks to infiltrate the network and regain the trust of the American people.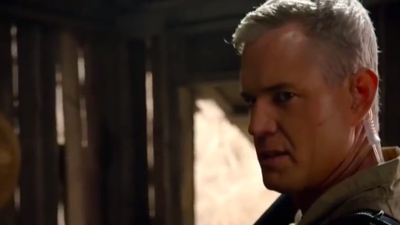 #15 - Dog Day 7.79
Season 3 - Episode 6
Chandler's mission comes to a head as he prepares the final part of his plan. President Michener ponders the fate of his presidency.
#16 - Minefield 7.78
Season 3 - Episode 5
Chandler's mission becomes complicated as his position is worsened. President Michener faces pressure from the regional leaders.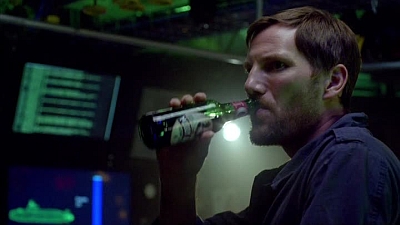 #17 - Achilles 7.77
Season 2 - Episode 5
With a small group of survivors from Solace in tow, Chandler and his crew square off against an enemy of the most dangerous kind - a nuclear-powered submarine led by rogue British naval officers, Sean and Ned Ramsey. XO Slattery interrogates a captured mercenary from the hospital ship in an effort to extract information on the sub and its mission. As Nathan James engages in a perilous game of cat-and- mouse, the truth about the mercenary sub unfolds.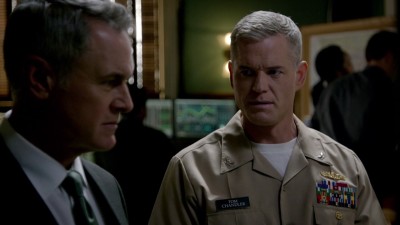 #18 - The Scott Effect 7.77
Season 3 - Episode 1
CNO Tom Chandler is sent to Asia to investigate a possible mutation of the Red Flu. Captain Slattery and his crew deliver a cure to Southeast Asia but there may be an unexpected threat in the region.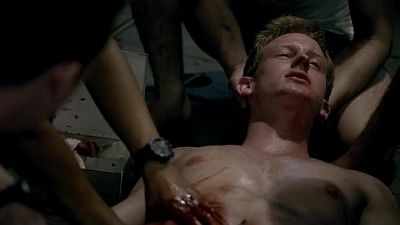 #19 - Rising Sun 7.76
Season 3 - Episode 2
CNO Tom Chandler must find a way to return to his old crew and to investigate a dangerous, new enemy.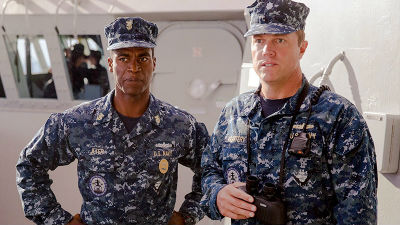 #20 - Alone and Unafraid 7.75
Season 2 - Episode 7
While XO Slattery struggles to evade the sub in the water, Chandler and the land team infiltrate the Immune compound. Danny poses as one of Ned's workers and discovers that Niels, a.k.a. Patient Zero, is now working for the Ramseys. Meanwhile, Captain Chandler manages to encroach on Sean's inner circle, which includes an important government official, Jeffrey Michener. Has Michener been brainwashed by the Immune propaganda along with the rest of the camp? Or can he be an ally?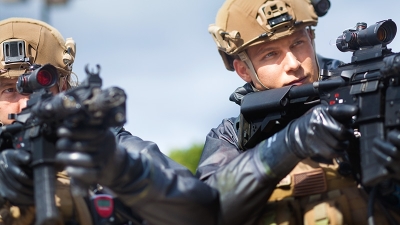 #21 - Welcome to Gitmo 7.73
Season 1 - Episode 2
Chandler and his crew head to the U.S. Military base at Guantanamo Bay in hopes of collecting food, medical supplies and fuel replenishments. Three teams are dispatched to carry out these varied tasks. While there, they come under attack by escaped Gitmo prisoners and enlist the help of a grizzled private contractor who's been surviving for weeks and living off the land.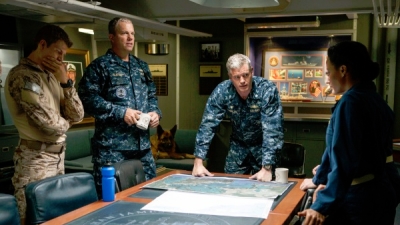 #22 - Dead Reckoning 7.73
Season 1 - Episode 3
The James faces off against a new foe who demands Chandler hand over Rachel and her research. When Chandler refuses, he and his crew are put to the test as Chandler engages in a series of risky strategic moves. But it turns out their new enemy has his own horse in the race to find a cure for the virus..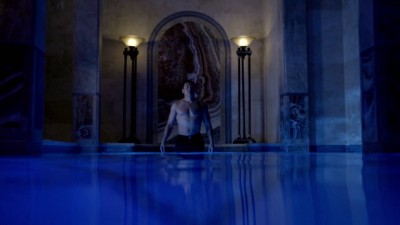 #23 - Devil May Care 7.72
Season 3 - Episode 4
Chandler must confront his suspected new foe. Slattery learns more about the supposed virus mutation. Pressure mounts on President Michener as the situation worsens.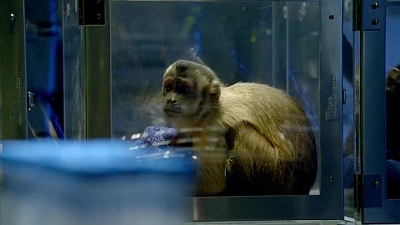 #24 - Lockdown 7.71
Season 1 - Episode 6
After returning from the horrors of Nicaragua, panic begins to spread throughout the ship when Lt. Danny Green comes down with a mysterious illness that could be the virus. Losing faith in Rachel and her failing vaccine trials, Chandler now has to deal with a restive crew. If he fails to keep the crew together, the whole mission is in jeopardy.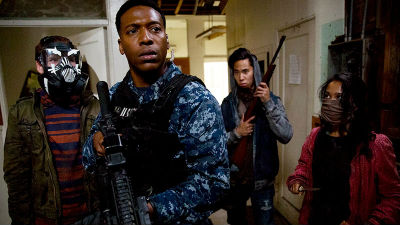 #25 - Uneasy Lies the Head 7.71
Season 2 - Episode 9
With Dr. Scott on the verge of a breakthrough, Chandler and his team set out to land in search of much needed supplies and materials for her lab.