Whitechapel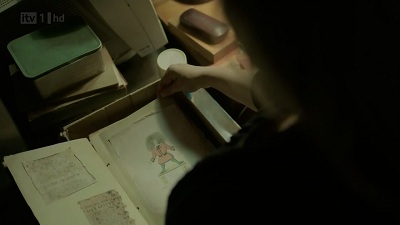 #1 - Case Three - Part 1 8.46
Season 3 - Episode 5
When a babysitter is murdered and a dangerous patient and former Whitechapel resident escapes from a psychiatric unit, the area is hit by a series of terrifying events. Fearing that a spree killer is on the loose, Chandler, Miles and the team must act fast to prevent more deaths. Meanwhile, Chandler's quest to bring in a suspect alive jeopardises his relationship with Miles.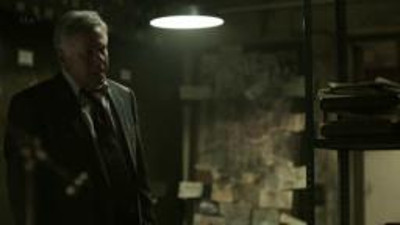 #2 - Case Three - Part 2 8.40
Season 4 - Episode 6
The hunt is on to find a gang of suspected cannibalistic killers lurking in the sewers before a missing girl becomes the next victim. The station is under attack and the forces of evil are moving against the team on all sides, and as the case takes a dangerously personal twist for Chandler, he must resort to desperate measures.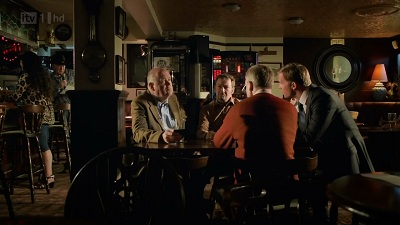 #3 - Case One - Part 2 8.30
Season 3 - Episode 2
The police drama set in London's East End continues with the second of a two-part story. A second mass murder occurs with no signs of an obvious break-in and no forensic evidence for Chandler and the team to use. The crimes begin to take on an almost supernatural edge and local residents wonder how they can sleep soundly in their beds when doors and locks offer no protection from whoever is responsible.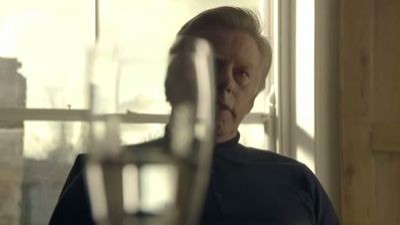 #4 - Part 3 8.28
Season 2 - Episode 3
Last in the series of the gripping crime drama. With the body count rising and nothing conclusive to pin on the twins, Chandler and his team have no option but to play the Krays at their own game. But the clock is ticking and the team are forced underground. Can Chandler get his man or will the streets of Whitechapel continue to run with blood?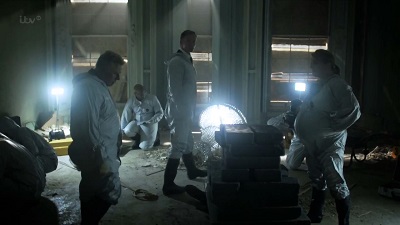 #5 - Case One - Part 1 8.20
Season 4 - Episode 1
A party is being held for the launch of Buchan's first book called 'A History of Murder in Whitechapel'. The team attend to offer him some moral support. A little old lady at the party makes pointed comments to the team which sour the evening a little, especially after she reminds Chandler that he has yet to make a conviction. Chandler and Miles investigate a bizarre murder after a vagrant is slowly crushed to death by some stones.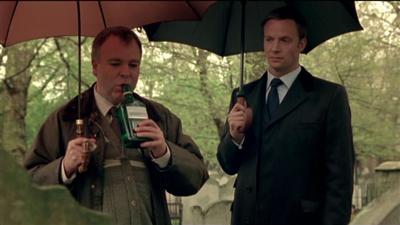 #6 - Part 3 8.20
Season 1 - Episode 3
The Ripper must kill one more victim to complete his re-enactment of the 1888 murders. DI Chandler is near to breakdown as he struggles to find an answer.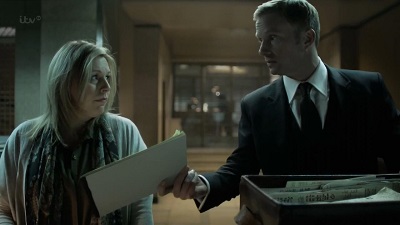 #7 - Case One - Part 2 8.18
Season 4 - Episode 2
A connection to a 16th century murder seems to confirm that someone is killing witches in Whitechapel, but the investigation is impeded when a link to present-day espionage attracts the attention of the security services. Chandler is on the case, only for it to appear that there may be a malign influence at the very heart of the team. The station pulsates with unexplained phenomena, and even Miles starts to ask questions. Is anywhere truly safe, and who or what is behind the evil that seems to be surfacing all around?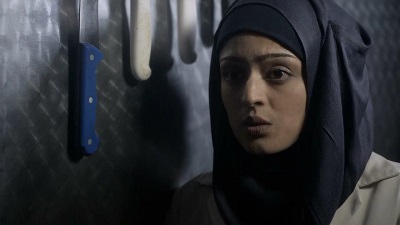 #8 - Case Two - Part 2 8.17
Season 4 - Episode 4
As more flayed bodies turn up, Chandler and Miles question the motives behind these bloody deeds. Buchan's research puts him in danger.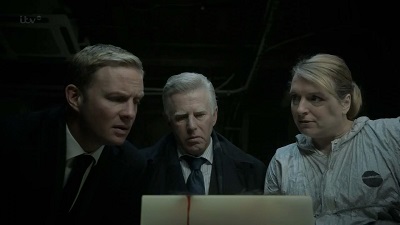 #9 - Case Two - Part 1 8.15
Season 4 - Episode 3
Following the discovery of a flayed face in a local gallery, Chandler and Miles find themselves becoming involved in the contemporary art world.
#10 - Case Three - Part 1 8.14
Season 4 - Episode 5
A disembowelled body is discovered in a sewer. The team must establish whether a killer is at large, or if feral swine have returned to London's sewers. Chandler has to pull the detectives together after an abysmal team-building exercise.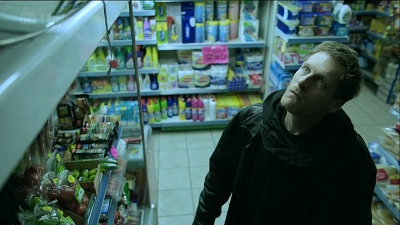 #11 - Case Three - Part 2 8.14
Season 3 - Episode 6
The masked killer is still at large, and Chandler is particularly interested in a woman who managed to survive an attack. He and Miles must resolve their differences to bring the killer to book.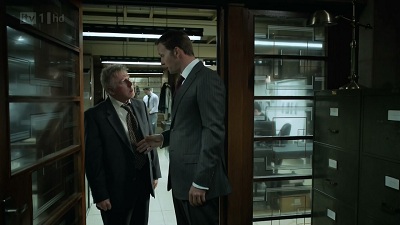 #12 - Case Two - Part 2 8.13
Season 3 - Episode 4
When traces of the aphrodisiac Spanish fly are found in murder victims, Chandler and Miles question what kind of killer they could be up against. The team are taken to the heart of a dark obsession where romance and love take on a sinister turn.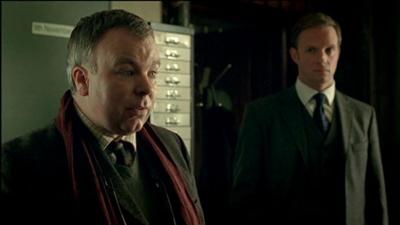 #13 - Part 2 8.11
Season 1 - Episode 2
New suspects only seem to lead to dead ends, and a frustrated DI Chandler pins his hopes on trapping their latest suspect.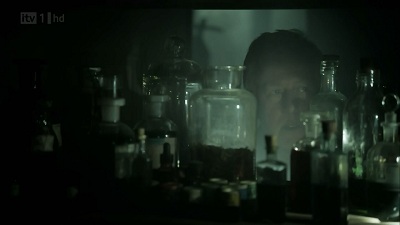 #14 - Case Two - Part 1 8.03
Season 3 - Episode 3
When Chandler, Miles and the team attend the christening of Miles's daughter, Martha, a fox runs through Whitechape with a human arm inside its mouth.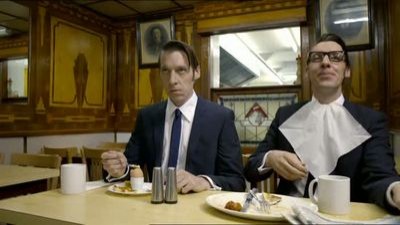 #15 - Part 2 8.02
Season 2 - Episode 2
Miles learns that a criminal called Billy Bunhill has been shot inside another notorious Kray haunt, The Blind Beggar pub. Chandler's interest is piqued when he realises that the murder mirrors George Cornell's killing by Ronnie Kray in 1966. Who could possibly be trading off the ghosts of the Krays and using their legend to invoke fear and paranoia on the streets of Whitechapel? When the threats become personal and the killer seems to be one step ahead, Chandler and Miles have to wonder just how far the murderer's power reaches.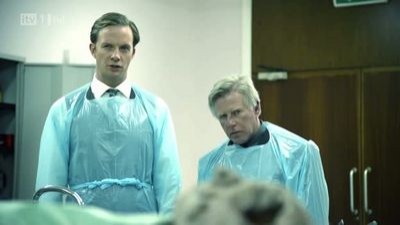 #16 - Part 1 7.99
Season 2 - Episode 1
DI Chandler, DC Miles and the team investigate a series of brutal killings and maimings. Local history expert Buchan suggests that London once more has a copycat killer - only this time the murders mirror killings by the Kray twins in the 1960s. Miles and Chandler refuse to believe Buchan's theory since the Krays are both dead - but is Buchan on the right path?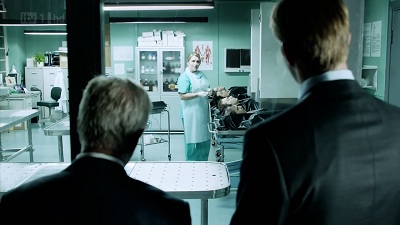 #17 - Case One - Part 1 7.98
Season 3 - Episode 1
DI Chandler and DS Miles investigate the slaughter of four people at a tailor's fortified workshop. Ed Buchan, retained by Chandler as the team's historical adviser, believes that the huge archive at Whitechapel station will provide the necessary insight into this baffling crime.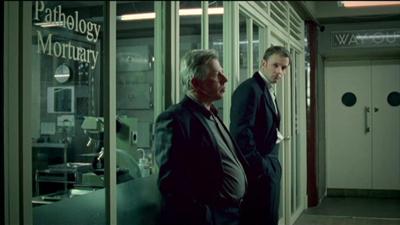 #18 - Part 1 7.94
Season 1 - Episode 1
Fast-tracker, DI Joseph Chandler, is posted to Whitechapel by Commander Anderson to lead the investigation into the murder of a young woman, the final step before promotion. However the case does not turn out as straightforward as Chandler had hoped.