Fringe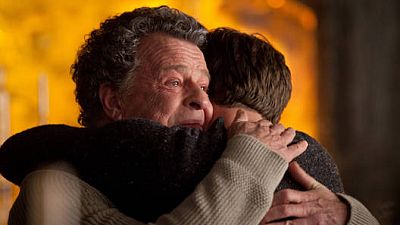 #1 - An Enemy of Fate 8.77
Season 5 - Episode 13
Peter, Olivia, Walter, Astrid and Broyles face off against the Observers in one final and extraordinary battle for the fate of mankind.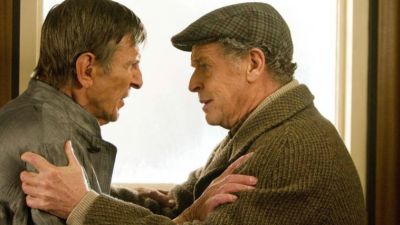 #2 - Brave New World (2) 8.68
Season 4 - Episode 22
The Fringe team is pushed to the breaking point as they desperately attempt to prevent a catastrophic event that threatens the lives of everyone.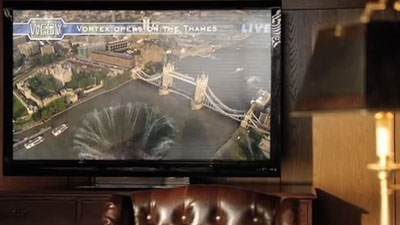 #3 - The Day We Died 8.61
Season 3 - Episode 22
As the thrilling third season propels to a climactic close, questions will be answered as Peter confronts his destiny and a beloved team member meets an untimely demise.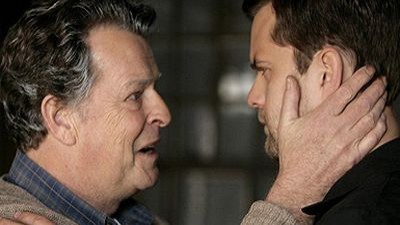 #4 - There's More Than One of Everything 8.60
Season 1 - Episode 20
Setting the stage for the dramatic and revealing first season finale are a sudden and unexpected attack on someone with close ties to Fringe Division, the return of bioterrorist David Robert Jones and the inexplicable disappearance of Walter. Find out more about the mysterious events surrounding our trio when questions are answered, observations made, loyalties are tested and the elusive William Bell is finally introduced.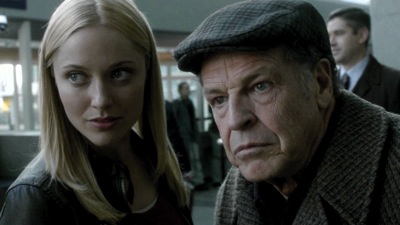 #5 - Letters of Transit 8.59
Season 4 - Episode 19
The Fringe team goes back to the future as the story jumps ahead to 2036, when the Observers and the Fringe team engage in a game-changing battle.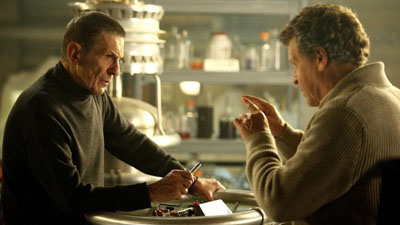 #6 - Over There (2) 8.56
Season 2 - Episode 23
Sacrifices will be made and both universes may never be the same again after Walter and Olivia visit the "other side"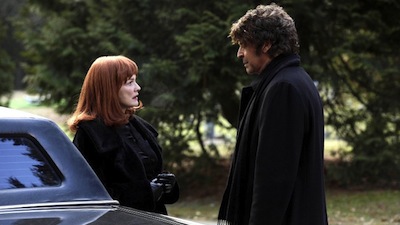 #7 - Peter 8.52
Season 2 - Episode 16
Walter flashes back to 1985 while explaining Peter's otherworldly origins to Olivia. Also, Peter's mother is introduced, and details of the neighboring world reaffirms that there is more than one of everything.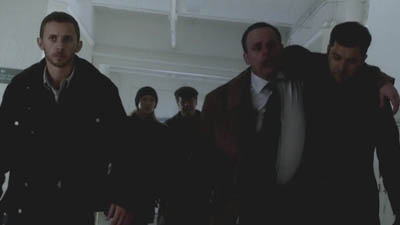 #8 - Welcome to Westfield 8.52
Season 4 - Episode 12
Peter, Olivia and Walter come face to face with a mysterious and terrifying Fringe event as they get trapped in a town that there's no escaping from.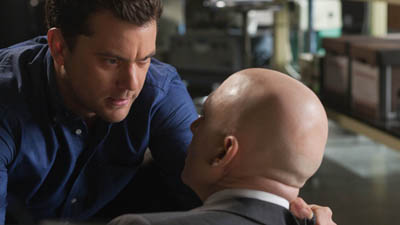 #9 - The End of All Things 8.49
Season 4 - Episode 14
The dying Observer comes to see Walter and Peter, who must take extreme measures to learn what secrets he hides and determine if he knows where Olivia is. Meanwhile, David Robert Jones tries to force Olivia to use her cortexiphan abilities by torturing Nina.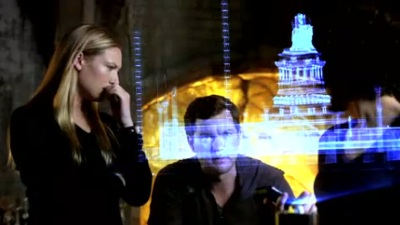 #10 - Liberty 8.49
Season 5 - Episode 12
The Fringe team engages a desperate plan as Olivia embarks on a dangerous and otherworldly journey into the unknown.
#11 - The Last Sam Weiss 8.48
Season 3 - Episode 21
As devastation spreads on This Side, Walter, Olivia, and Sam Weiss struggle to find a way to stop the destruction and discover that one individual has the ability to allow Peter access to the Machine.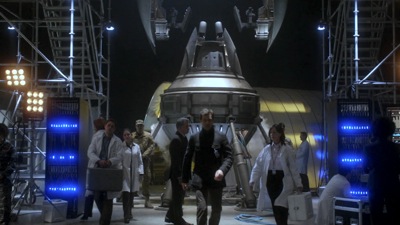 #12 - Worlds Apart 8.45
Season 4 - Episode 20
The teams on both sides fight on for a common cause, and there are shocking developments tied to the Cortexiphan children.
#13 - The Abducted 8.44
Season 3 - Episode 7
When a serial kidnapper "over there" strikes again, the emotional and familiar case hits home for Colonel Broyles, sending a determined Olivia to uncover additional details about the abductions. In the meantime, Olivia fights on and reunites with Henry to enlist his services on an intense and covert mission to return home.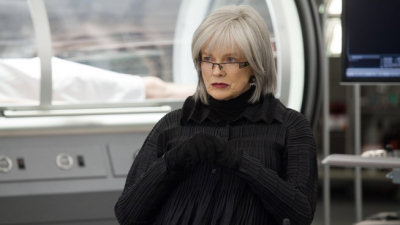 #14 - Anomaly XB-6783746 8.41
Season 5 - Episode 10
The Fringe team is running out of time to save the world. As Peter, Olivia, Astrid and Walter scramble to tap into a key piece of the puzzle to defeat the Observers, they enlist the aid of Nina Sharp who conjures up a plan.
#15 - Entrada 8.38
Season 3 - Episode 8
Peter struggles to cope with recent events; Olivia searches for an ally; a device that communicates between universes is discovered...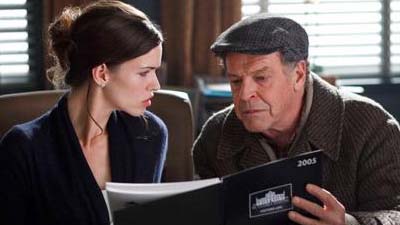 #16 - Brave New World (1) 8.35
Season 4 - Episode 21
A mysterious Fringe event causing people to spontaneously combust forces Walter to revisit his painful past while the Fringe team faces off against David Robert Jones to save the world, or worlds.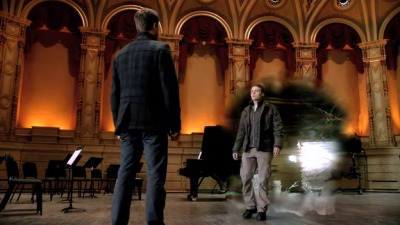 #17 - Back to Where You've Never Been 8.35
Season 4 - Episode 8
In an effort to find a way home, Peter journeys to the Other Side to confront Walternate. However, his venture proves more dangerous than expected. Meanwhile, Olivia receives a dire premonition from an Observer.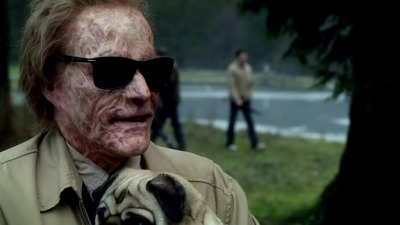 #18 - A Short Story About Love 8.35
Season 4 - Episode 15
Following the recent shocking revelations and emotional events, Peter weighs his options as the Fringe team investigates a killer targeting love.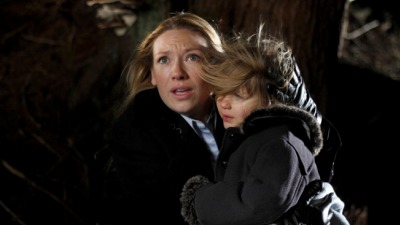 #19 - Jacksonville 8.34
Season 2 - Episode 15
After a violent tremor shakes a Manhattan office building to its core, leaving only one survivor who leads the Fringe Team to believe he is not from this reality. Walter surmises that what shook the building was not geologic, but rather something discovered by him and William Bell many years ago. With another catastrophe imminent, the team races to Jacksonville, the site of Walter and William's experiments, forcing Olivia to face her mysterious past in an effort to save hundreds of people from certain death.
#20 - Subject 9 8.34
Season 4 - Episode 4
Olivia uncovers a dangerous force that may be connected to past experiments with Cortexiphan. The investigation forces Walter to leave the lab for the first time in years and travel to Massive Dynamic to examine old case files. Walter struggles with his emotional state as he confronts the demons of his past.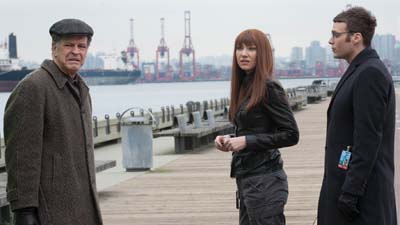 #21 - The Consultant 8.34
Season 4 - Episode 18
Walter travels to the Alternate Universe to assist in the investigation of a Fringe event with ties to both worlds. Meanwhile, David Robert Jones reveals his next target.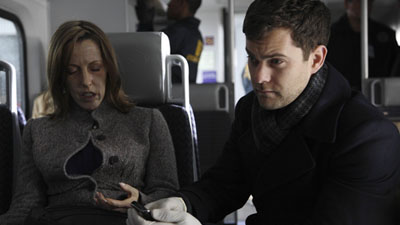 #22 - White Tulip 8.34
Season 2 - Episode 18
When passengers aboard a commuter train appear to have died a still death, it seems that a switch was flipped because all cell phones, mp3 players, laptops, batteries and bodies have been drained of power. As the Fringe team assembles at the bizarre crime scene, Peter remains suspicious that something is amiss with Walter, who is struggling to keep the unimaginable a secret. When the investigation leads them to Alistair Peck, a very powerful man who has tremendous energy with severe consequences, an ironic set of circumstances surface.
#23 - Enemy of My Enemy 8.33
Season 4 - Episode 9
Peter's visit to the other side intensifies as the alternate FRINGE division faces off against a formidable new foe in a harrowing race against time.
#24 - 6:02 AM EST 8.33
Season 3 - Episode 20
The beginning of the end is triggered when Walternate finds a way to wreak havoc "over here."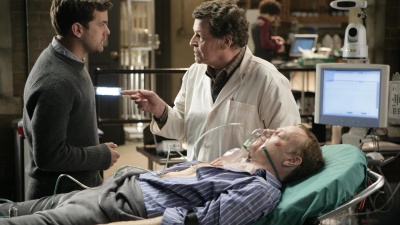 #25 - Ability 8.31
Season 1 - Episode 14
German agents question Olivia about her "relationship" with David Robert Jones, an escaped prisoner questioned months earlier now living in the U.S. The Fringe Division investigates a threatening case where victims die faceless from their orifices suddenly sealing.