Breaking Bad
#1 - Felina 9.37
Season 5 - Episode 16
All bad things must come to an end.
#2 - Face Off 9.21
Season 4 - Episode 13
Walt and Jesse team up to take on Gus. With Saul's help, Walt finds an unexpected ally.
#3 - Ozymandias 9.15
Season 5 - Episode 14
Everyone copes with radically changed circumstances.
#4 - To'hajiilee 8.98
Season 5 - Episode 13
Things heat up for Walt in unexpected ways.
#5 - Full Measure 8.85
Season 3 - Episode 13
With Jesse on the run and Mike in hot pursuit, Walt negotiates a bargain with Gus and concocts a disturbing plan to provide for his and Jesse's safety.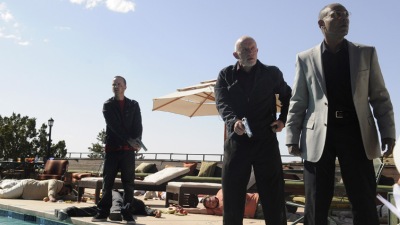 #6 - Salud 8.82
Season 4 - Episode 10
Walt's family worries when he doesn't turn up for Walter, Jr.'s 16th birthday. Jesse is forced to put his lab skills to the test without Mr. White's help.
#7 - Dead Freight 8.78
Season 5 - Episode 5
Walt's team must get creative to obtain the materials they need to continue their operation.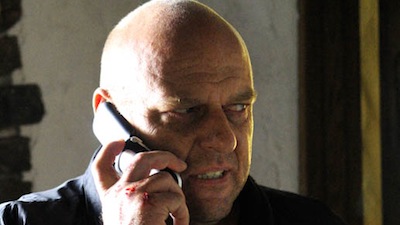 #8 - One Minute 8.77
Season 3 - Episode 7
Hank's increasing volatility forces a confrontation with Jesse and trouble at work. Skyler pressures Walt to make a deal. Gus' actions have severe consequences.
#9 - Crawl Space 8.77
Season 4 - Episode 11
Walt takes drastic action to protect his secret and Gus. Skyler's efforts to solve Ted's financial problems hit a wall.
#10 - Granite State 8.77
Season 5 - Episode 15
Events set in motion long ago move toward a conclusion.
#11 - Confessions 8.76
Season 5 - Episode 11
Jesse decides to make a change, while Walt and Skyler try to deal with an unexpected demand.
#12 - Blood Money 8.76
Season 5 - Episode 9
As Walt and Jesse adjust to life out of the business, Hank grapples with a troubling lead.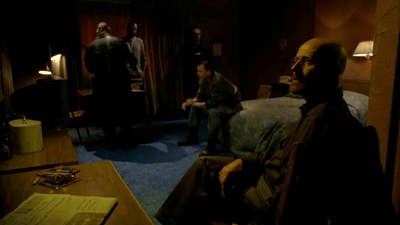 #13 - Gliding Over All 8.75
Season 5 - Episode 8
Walt ties up loose ends. Seeing the evidence of his success, he makes a startling and dangerous decision.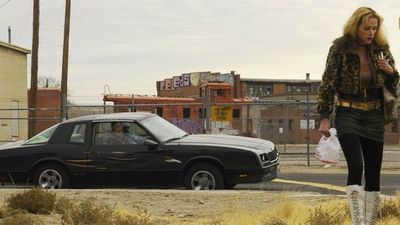 #14 - Half Measures 8.71
Season 3 - Episode 12
Against Walt's advice, Jesse lashes out. Fearing for Jesse's safety, Walt takes drastic action to intervene. A tragic event leads to a shocking confrontation.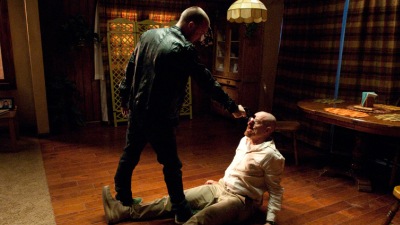 #15 - End Times 8.64
Season 4 - Episode 12
Hank pushes Gomez to pursue one last lead, while Walt struggles to protect the family. Jesse gets alarming news and rushes to meet with Mr. White.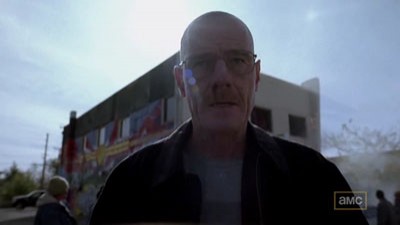 #16 - Crazy Handful of Nothin' 8.61
Season 1 - Episode 6
The side effects of chemo begin to plague Walt. Meanwhile, the DEA rounds up suspected dealers.
#17 - Say My Name 8.60
Season 5 - Episode 7
Walt takes control of business matters as Mike grapples with the consequences of his actions.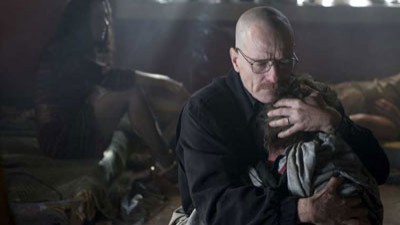 #18 - ABQ 8.51
Season 2 - Episode 13
Skyler and Walt collide in the season finale as her frustration with his secrecy finally comes to a head. Jesse self-destructs after a personal blow, forcing Walt to come to his aid. Donald's grief leads to tragedy.
#19 - Box Cutter 8.51
Season 4 - Episode 1
Walt and Jesse face the deadly consequences of their actions. Skyler deals with a puzzling disappearance, as Marie struggles to help Hank with his recovery.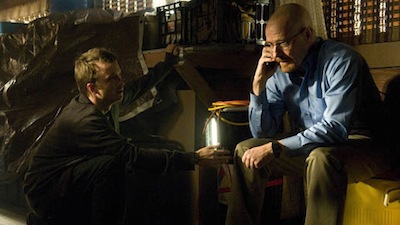 #20 - Sunset 8.45
Season 3 - Episode 6
As Walt settles into his new surroundings, Walter, Jr. demands answers about his parents' relationship. Hank's investigation creates an immediate problem for Walt and Jesse.
#21 - Rabid Dog 8.45
Season 5 - Episode 12
An unusual strategy starts to bear fruit, while plans are set in motion that could change everything.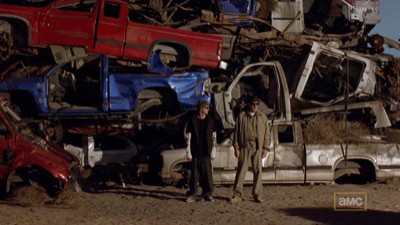 #22 - A No-Rough-Stuff-Type Deal 8.44
Season 1 - Episode 7
Walter accepts his new identity as a drug dealer after a PTA meeting. Elsewhere, Jesse decides to put his aunt's house on the market and Skyler is the recipient of a baby shower.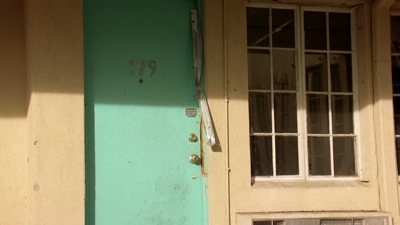 #23 - Phoenix 8.44
Season 2 - Episode 12
The Whites welcome a new addition. Walter Jr. launches a new website in an effort to aid his struggling family. Jesse's addiction begins to spiral out of control. Jane and Jesse's relationship leads to friction with both Walt and Donald.
#24 - Hermanos 8.43
Season 4 - Episode 8
Skyler develops an unusual solution to her money troubles. Hank enlists Walt to investigate a theory. Walt's impatience with Jesse grows.
#25 - Live Free or Die 8.42
Season 5 - Episode 1
As Walt deals with the aftermath of the Casa Tranquila explosion, Hank works to wrap up his investigation of Gus' empire.