The Shield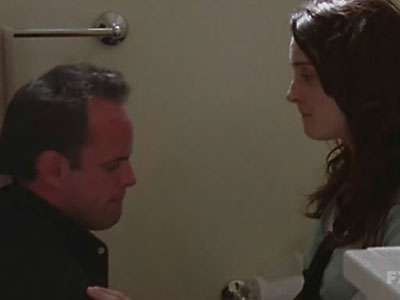 #1 - Family Meeting 9.13
Season 7 - Episode 13
Officers in the Barn investigate a woman's disappearance and the arrival of a large drug shipment; lives change forever.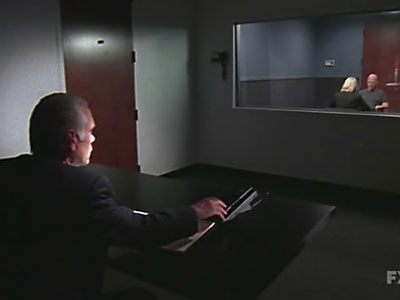 #2 - Possible Kill Screen 8.82
Season 7 - Episode 12
Olivia joins forces with the Strike Team to catch a Mexican drug king and his shipment. Meanwhile, Dutch cleans up Billings' mess, and the death of a woman associated with the Strike Team prompts an investigation by Claudette.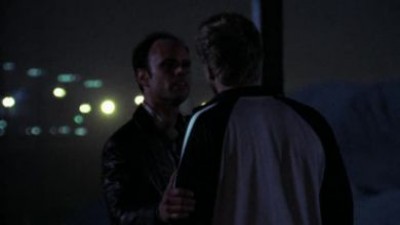 #3 - Post Partum 8.73
Season 5 - Episode 11
As Vic prepares to help Lem get out of the country to begin a new life in Mexico; Kavanaugh and Aceveda attempt to capitalize on the situation by using this as means to try to take down the leader of the Strike Team. Dutch decides to file for a transfer. Meanwhile, Shane tries to cut off the investigation by taking extreme measures and Danny finally confronts the father of her child.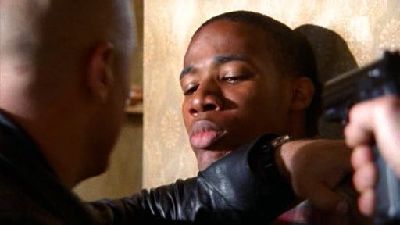 #4 - Circles (2) 8.54
Season 1 - Episode 13
In the aftermath of a riot, cops are being lured into ambush shootings by a rash of bogus 911 calls. Surprisingly Mackey and Captain Aceveda must work together to stop these attacks and solve the problems in The Grove, while Assistant Chief Gilroy tries to pit the two against each other to save his own job.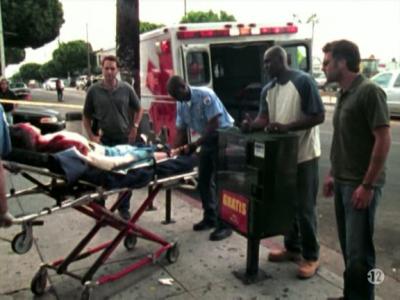 #5 - Spanish Practices 8.53
Season 6 - Episode 10
Claudette notices Hiatt's mistake when he makes an arrest, and Billings delivers shocking news to the department. Vic forms an alliance with Aceveda, while he waits for his review board hearing. Meanwhile, Shane's life keeps spiraling out of control.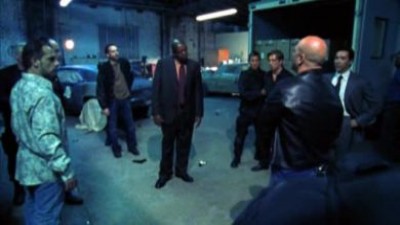 #6 - Trophy 8.53
Season 5 - Episode 5
Via a bug planted in the clubhouse, Kavanaugh monitors the Strike Team as they investigate an illegal prescription drug ring that is proving to be deadly for the people of Farmington. While working on a missing person's case, Dutch attempts find out what Claudette is hiding.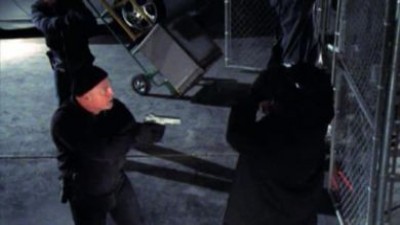 #7 - Of Mice and Lem 8.52
Season 5 - Episode 10
To the dismay of his friends, a weary Lem is thinking about accepting a deal from the D.A. where he has to plead guilty to the heroin charges. With no other choice, Vic reluctantly meets with Antwon in order to ensure Lem's safety in prison. Meanwhile, unforeseen circumstances that are beyond Claudette and Dutch's control might cause irrevocable damage to their friendship.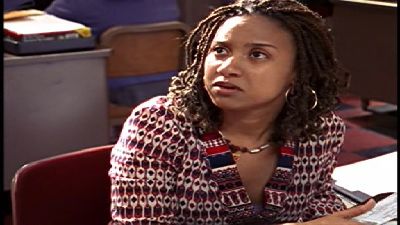 #8 - Dominoes Falling 8.40
Season 2 - Episode 13
When a gang execution hits close to home for Claudette, Vic, Tavon, and Dutch work together to find the culprit before anyone else gets hurt. Shane, Lemonhead, and Ronnie are forced to choose between hitting the money train without Vic or letting it go. Meanwhile, Danny receives some life changing news and Julien's harassment reaches a whole new level.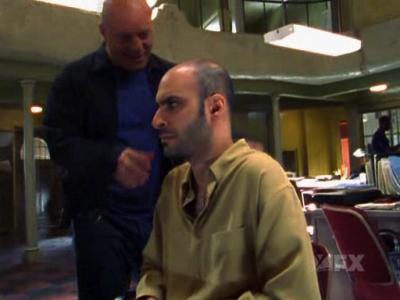 #9 - On Tilt 8.40
Season 3 - Episode 15
When Aceveda confirms that the Strike Team is the target of an Armenian mob hit, Mackey must take matters into his own hands. Meanwhile, Whym's career is on the line when she disobeys Aceveda's orders to put a case to rest that may prove the innocence of convicted felons.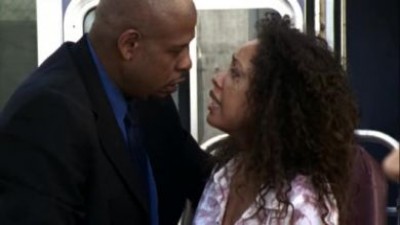 #10 - Kavanaugh 8.38
Season 5 - Episode 8
Kavanaugh seeks the help of Antwon Mitchell in his ongoing quest to take down the Strike Team. In the midst of this, Kavanaugh has a lot on his mind as his ex-wife reenters the picture, and he reluctantly agrees to let Vic send Emolia undercover to infiltrate a Salvadoran gang that is stockpiling grenades.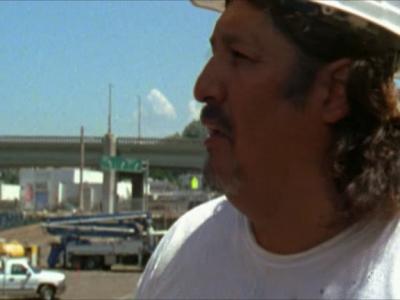 #11 - Recoil 8.36
Season 6 - Episode 9
As progress is being made in the San Marcos investigation, Vic receives bad news about his career. Meanwhile, Shane and Diro become business partners as she prepares to take over the Armenian mob.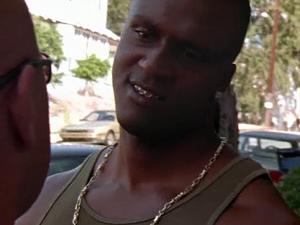 #12 - Parricide 8.34
Season 7 - Episode 8
A local priest may be protecting drug dealers; Dutch and Billings close in on attempted cop killers; Corrine learns uncomfortable truths about Vic.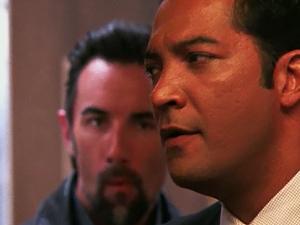 #13 - Party Line 8.28
Season 7 - Episode 10
While Shane remains holed up in L.A. with Mara and Jackson, Corinne decides to cooperate with Dutch and Claudette, who's now spearheading the LAPD effort to bring down Vic. Meanwhile, Vic plays Aceveda, Pezuela, Beltran and ICE against each other. But Ronnie's tempted to simply give up and run to Mexico. "And you should run too man" he tells Vic.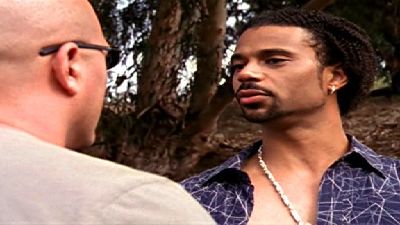 #14 - Dead Soldiers 8.27
Season 2 - Episode 2
As Vic gets closer to finding his family, the Strike Team focus their attention to Armadillo after he burns down Tio's HQ. Now Vic must prevent Claudette from finding out the truth about his connection to Tio and his men. Meanwhile, Dutch is followed around by the new civilian auditor to solve a meter-maid murder, and Danny and Julien try to clear up issues between feuding neighbors.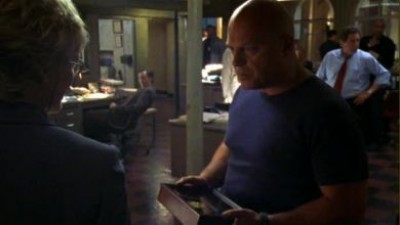 #15 - Ain't That a Shame? 8.24
Season 4 - Episode 13
Monica, Vic and the strike team work together to put Antwon Mitchell back behind bars after his deal with the DEA released him from prison. When Vic reveals his suspicions of David's connection to both Antwon and an inmate's murder, David must protect his political future at any cost. When the murder of an over-protective father leads Claudette and Dutch back to a foster home they had previously investigated, Monica makes an unpopular decision that helps seal her fate.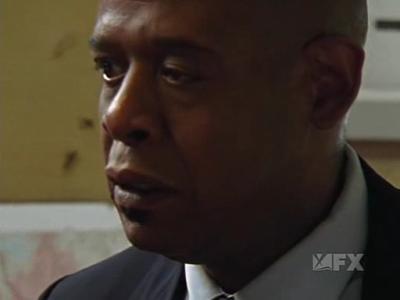 #16 - On the Jones 8.23
Season 6 - Episode 1
With the Barn grieving over the loss of one of their own, Vic's out to avenge his friend's murder, but finds himself in the crosshairs of Kavanaugh. Claudette assigns the Strike Team to investigate the torching of a methadone clinic. Meanwhile, Julien and Tina look into a robbery/assault at a porno shop, and Dutch makes a horrifying discovery in San Marcos.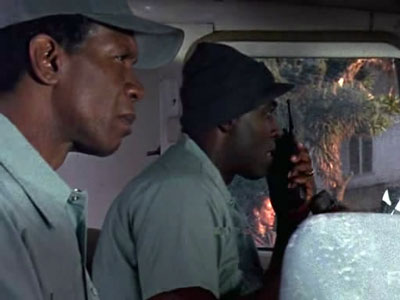 #17 - Petty Cash 8.21
Season 7 - Episode 11
Corrine agrees to be Vic and Shane's go-between and also agrees to cooperate with Claudette and Dutch as she does so. Meanwhile, Vic comes to an understanding with Aceveda and seeks one out with Olivia; and Claudette assigns Ronnie to work with Julian to investigate the murder of a high-school football star, keeping Ronnie out of the barn and unable to intercept the letter Shane sent to Claudette detailing the Strike Team's "sins."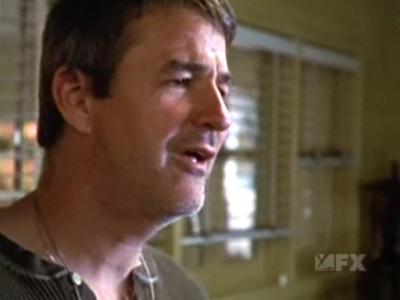 #18 - Streaks and Tips 8.21
Season 3 - Episode 4
The newly arrived Decoy Squad and the Strike Team go head to head in the investigation to solve a car-jacking case. Dutch gets in over his head on an attempted murder case.
#19 - Animal Control 8.20
Season 7 - Episode 6
Vic sets into motion plans to end the gang threat as his relationship with Cassidy deteriorates; Dutch and Billings investigate a possible sleepwalking murderer.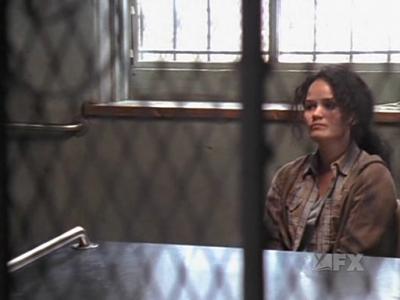 #20 - Baptism by Fire 8.19
Season 6 - Episode 2
Kavanaugh acquires what he needs in order to apprehend Vic who is preoccupied with getting revenge on Guardo. Claudette finds herself under the political microscope as a result of the San Marcos incident, and Danny receives some news about her future at the Barn.
#21 - Scar Tissue 8.17
Season 2 - Episode 8
When Vic discovers that Ronnie has been burned as payback, the rest of the team does everything they can to put an end to him. Meanwhile, Claudette makes headway on her investigation against Vic after a conversation with Corrine, and Dutch takes Danny under his wing as they try to find the suspect of a Thai Town beating.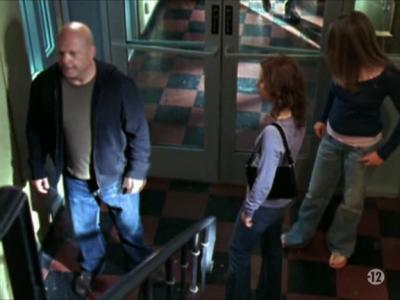 #22 - Chasing Ghosts 8.17
Season 6 - Episode 6
Vic redirects his attention to finding out who really killed Lem after he learns for certain that Guardo wasn't involved. The Strike Team investigates the murder of a politician's daughter. Later, Cassidy confronts her father about his unethical past.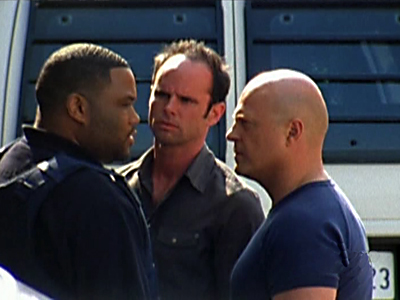 #23 - Back in the Hole 8.17
Season 4 - Episode 10
Vic and Monica go head to head with Antwon, and do everything in their power to get him to admit to being involved with the cop killings. Monica is shocked when Vic and Shane confront her with the information they've been hiding regarding Antwon and Angie's body. Shane and Army wonder if they'll be able to pass the lie detector test Monica is forcing them to take. Meanwhile, after another young black woman is murdered, Dutch and Claudette hope to prove their suspicions correct with their recently relocated Texan.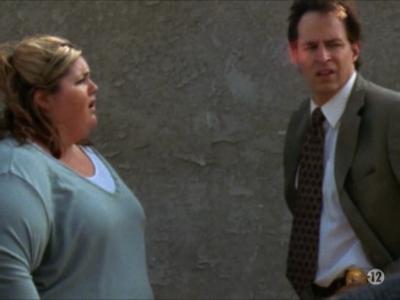 #24 - Back to One 8.17
Season 6 - Episode 3
Consumed by bloodlust, Vic finally gets the chance to avenge his friend's murder, despite Shane's pleas against it. Meanwhile, Ronnie is assigned by Claudette to help Dutch and Billings investigate a robbery homicide at a pharmacy.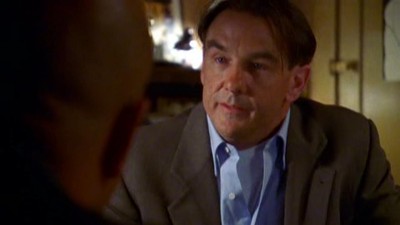 #25 - Two Days of Blood (1) 8.17
Season 1 - Episode 12
While Vic answers Assistant Chief Gilroy's call for help in covering up a hit and run before Dutch intuits the facts of the case, Shane and Lemmonhead follow the trail of a gunrunner with a penchant for cockfights. Meanwhile, Aceveda turns to Claudette after a double homicide raises ire and fear within an ignored community.