Underbelly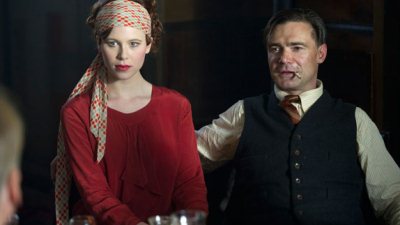 #1 - Whips and Scorpions 8.82
Season 4 - Episode 2
The true story of glamorous crime queens Tilly Devine and Kate Leigh, and their deadly battle to control Sydney's underworld in the 1920s.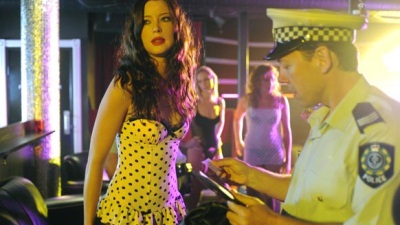 #2 - Alpha and Omega 8.45
Season 3 - Episode 13
In the explosive final episode, Doc Kanaan plots to kill John Ibrahim and gain control of the Golden Mile. Joe Dooley and Strike Force Lancer smash DK's Boys and restore order to Kings Cross. Dennis Kelly hires a hitman to clean up his dirty past, as he lobbies for the job of Police Commissioner. Kim risks her life to avenge her unfair dismissal from the police force.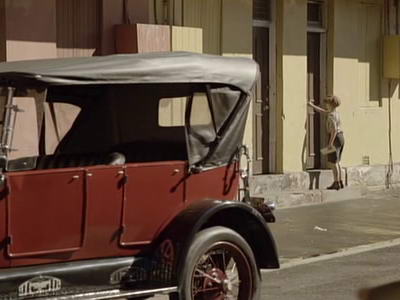 #3 - The Damage Done 8.36
Season 4 - Episode 4
Furious over Tilly's decision to kill Norman Bruhn, Kate sparks an all-out war by recruiting Tilly's prostitutes to sell cocaine. Snowy Cutmore returns to Melbourne for a fateful showdown with crime boss Squizzy Taylor. Fresh from his first kill, Frank 'The Little Gunman' Green wins the ultimate prize — Nellie Cameron. But can he keep her?
#4 - Team Purana 8.27
Season 1 - Episode 13
Detective Steve Owen finally gets enough evidence to arrest Carl Williams for murder. After nine years the gangland war is over.
#5 - Bang, Bang, Kill, Kill 8.26
Season 5 - Episode 7
Unaware he is under police surveillance, Decker juggles two different hit-man contracts with the impending birth of his baby. Police get a crucial breakthrough in the hunt for Anthony Perish.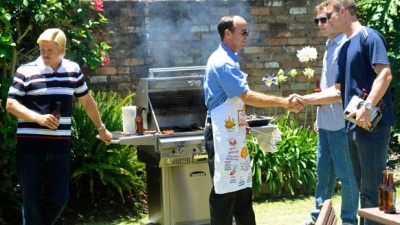 #6 - Hurt on Duty 8.19
Season 3 - Episode 10
Supergrass Trevor Haken risks everything to gather evidence against his mates. Chook Fowler takes bizarre steps to avoid testifying on police corruption. Kim Hollingsworth's police career is jeopardised when she agrees to go undercover for the Royal Commission.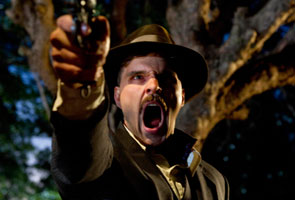 #7 - A Big Shivoo 8.19
Season 4 - Episode 8
Black Aggie strikes up a romance with Greg "the Gunman" Gaffney and gives-up prostitution. But she's still dirty on Nellie for putting her out of work, so she fronts her with a cut-throat razor. Frank Green intervenes and gives Aggie thrice as many cuts and bruises than she started out with.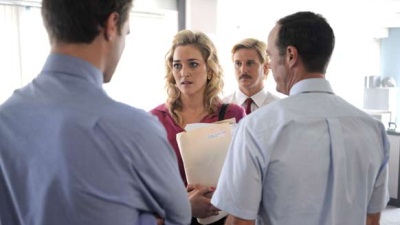 #8 - Saving Face 8.14
Season 3 - Episode 5
Louis Bayeh vows to avenge the drive-by shooting of his house. Debbie Webb becomes a whistleblower on police corruption, with shocking results. Kim Hollingsworth plans revenge on a police officer who betrayed her trust.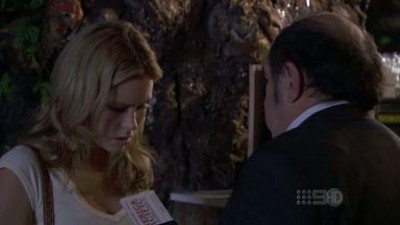 #9 - The Reckoning 8.12
Season 2 - Episode 10
Terry Clark's drug empire starts to unravel when he is arrested for murder in the UK, while Allison is arrested by the FBI and becomes a star witness against organised crime. With his heroin supplies drying up, Aussie Bob plans Australia's biggest ever cannabis smuggling operation. Meanwhile, the Federal Police have a major win against corruption at the Narcotics Bureau.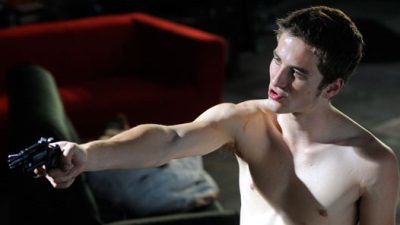 #10 - Beauty and the Beast 8.09
Season 3 - Episode 11
Corrupt cop Dennis Kelly betrays his best mate to the Royal Commission, with tragic results. Gerry Lloyd makes a deadly deal with drug boss Shaka to expose corruption on the Golden Mile. Kim risks her life by going undercover for the Royal Commission. When the operation ends, she receives a shocking reward.
#11 - Crossroads 8.08
Season 3 - Episode 8
Kim Hollingsworth finally reaches breaking point when her friend Wanda is found dead. Politician John Hatton achieves his goal of a Royal Commission into police corruption, and the announcement of a Royal Commission has an unexpected bonus for John Ibrahim.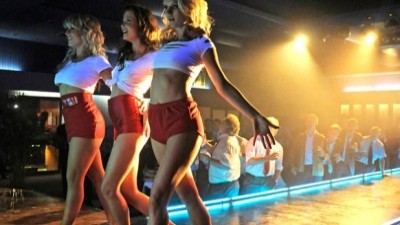 #12 - Fall Guy 8.07
Season 3 - Episode 4
Kim Hollingsworth organises a strip show for a police charity. Smalltime bouncer Benny Kassab has an audacious plan to become King of the Cross. Bill and Louis Bayeh fight off threats to their drug dealing empire. Trevor Haken's alcoholism takes a toll on his marriage and his ability to manage police corruption.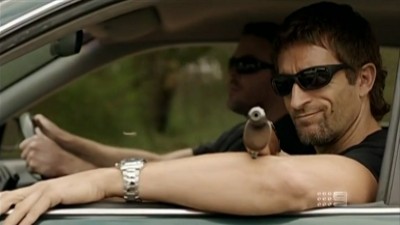 #13 - Thy Will Be Done 8.06
Season 5 - Episode 1
When a prisoner is abducted and murdered while on day-release, police embark on a massive man-hunt to find the killers. The 10-year investigation leads them to a ruthless underworld boss who is totally invisible to the police and the legitimate world.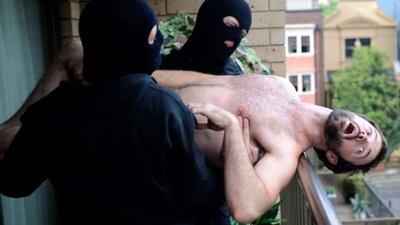 #14 - Dog Eat Dog 8.06
Season 3 - Episode 9
Under pressure from the Royal Commission, Trevor Haken's paranoia reaches new heights. Drug boss Benny Kassab suspects a rat in the ranks, with deadly results. Police cadet Kim Hollingsworth is haunted by her colourful past.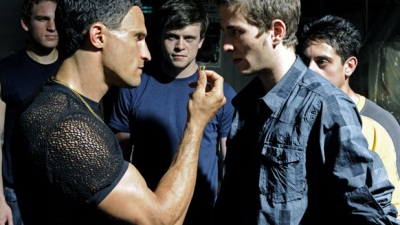 #15 - The Good Lieutenant 8.05
Season 3 - Episode 12
Danny "DK" Karam recruits his own private army to terrorise the Golden Mile. Ruthless newcomer Doc Kanaan stages a bloody coup to seize control of the drug trade from DK. With the corrupt cops banished from the Golden Mile, gang violence spirals out of control.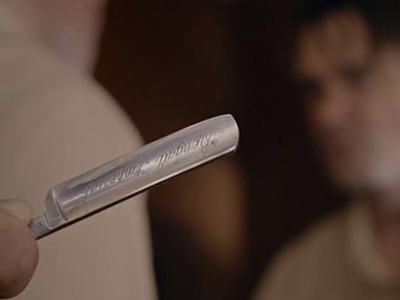 #16 - Cat Amongst the Pigeons 8.04
Season 4 - Episode 3
Norman Bruhn's Razor Gang pushes the underworld to crisis point, threatening the crime empires of Kate, Tilly and Phil Jeffs. Amid public outrage, the police fight a losing battle to stop rival Razor Gangs terrorising the streets. The rival underworld bosses convene a summit to deal with Bruhn's gang, but are betrayed when Tilly takes matters into her own hands. After being rejected by Nellie and taunted by his rivals, Frank 'The Little Gunman' Green finally gets his chance to shine.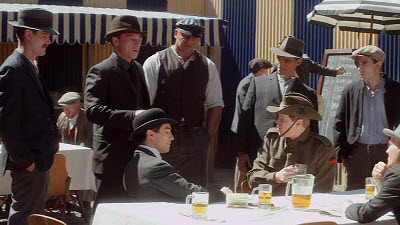 #17 - Squizzy Steps Out 8.04
Season 6 - Episode 1
True story of the rise and fall of Australia's first celebrity gangster, Squizzy Taylor. Squizzy's grand plan to take over Melbourne's underworld comes unstuck when a bank heist ends in a murder and his best gal "Dolly" gets attacked.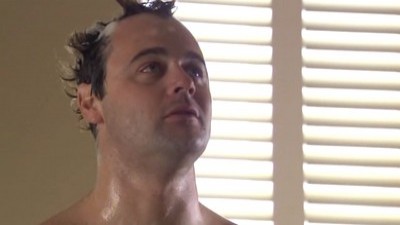 #18 - Suffer the Children 8.04
Season 1 - Episode 9
Jason Moran returns from self-imposed exile, determined to destroy his rival Carl Williams; death stalks a children's football match; Taskforce Purana finally gets the resources it needs to defeat the criminals; Benji is under constant police surveillance, so Carl is forced to find a new accomplice; Carl and Roberta celebrate their daughter's christening with a lavish party.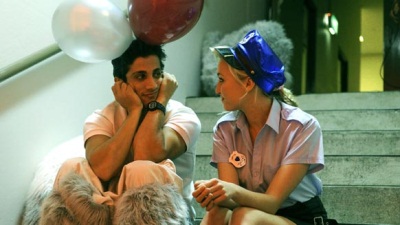 #19 - Into the Mystic 8.03
Season 3 - Episode 1
Ambitious teenager John Ibrahim earns respect when he cheats death and buys into his first nightclub. Naive country girl Kim Hollingsworth takes her first steps into prostitution, starting a chain of events that will rock the Golden Mile.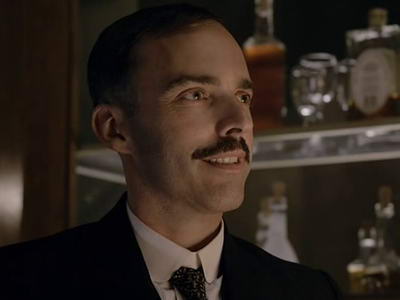 #20 - The Darlinghurst Outrage 8.00
Season 4 - Episode 5
Phil Jeffs faces the hangman's noose for a scandalous crime that has all of Razorhurst guessing.
#21 - The Sentimental Bloke 8.00
Season 4 - Episode 10
Wally becomes an outcast when he gives evidence against Tilly's gunman. Big Jim is desperate to hide his cowardice from the rest of Razorhurst, while Kate shoots to kill when she is the victim of a home invasion.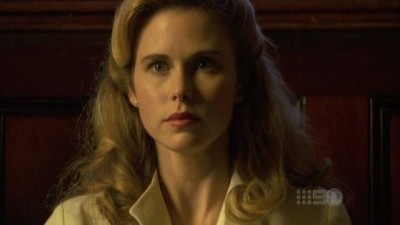 #22 - O Lucky Man 7.97
Season 2 - Episode 12
Australia's most dangerous hitman, Chris "Mr Rent-a-Kill" Flannery, moves to Sydney to build his deadly reputation. Terry Clark's UK murder trial reaches a sensational climax, but can Allison testify against her former lover? Meanwhile, Aussie Bob gets involved in arms smuggling for the IRA.
#23 - The Loaded Dog 7.96
Season 5 - Episode 3
The police have a major breakthrough on locating Anthony Perish after Frank agrees to go undercover. Perish arranges a chilling summit meeting with a bikie boss, and one of Perish's henchmen gets a lesson in obedience.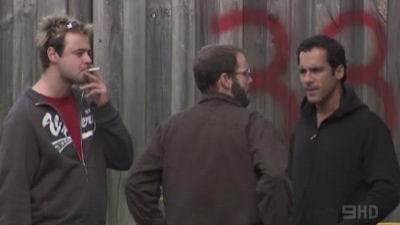 #24 - Scratched 7.95
Season 1 - Episode 10
Carl Williams is now the undisputed king of the underworld, confident he can get away with murder; the police make the first major breakthrough in their investigations, but they may be too late to prevent another death; Benji's relationship with Carl and Roberta becomes increasingly personal.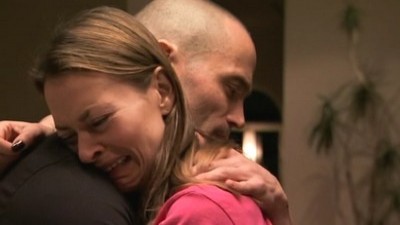 #25 - Earning A Crust 7.92
Season 1 - Episode 8
Amid growing public unrest, the police establish Task Force Purana to combat the gangland war. Loan shark Mario Condello faces his own financial crisis, which he solves with brutal efficiency. Bitter rivals Carl Williams and Jason Moran take out contracts on each other's life. Taskforce Purana detectives are furious when police corruption derails their investigations.