House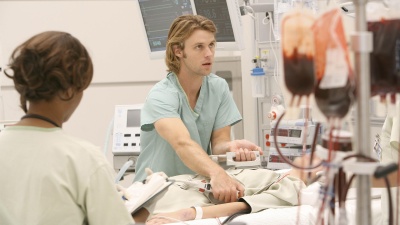 #1 - Wilson's Heart (2) 8.92
Season 4 - Episode 16
In the aftermath of the bus accident, House struggles with his head injuries and short-term memory loss, and must deal with a concerned Wilson who believes his friend's health may be in danger.
#2 - Three Stories 8.79
Season 1 - Episode 21
House's ex-girlfriend Stacy Warner returns – not for House but to get help for her ailing husband. While House decides whether or not to take her case, Cuddy forces him to present a lecture to a class of medical students. As he weaves the stories of three patients who all present with a similar symptom, House gives a lecture the students will never forget.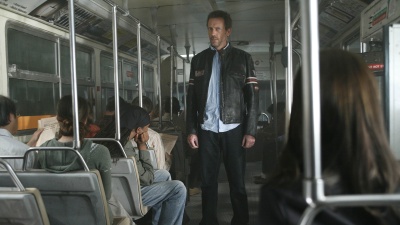 #3 - House's Head (1) 8.73
Season 4 - Episode 15
A bus accident leaves House with serious head trauma and partial amnesia. He comes to believe that a patient on the bus had a life-threatening disease and struggles to recall who it was, and what they had.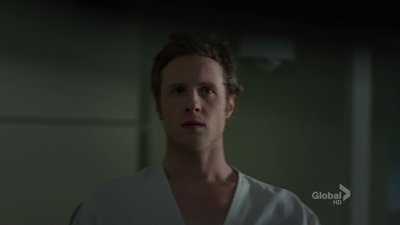 #4 - Both Sides Now 8.73
Season 5 - Episode 24
House and the team are intrigued by Scott, a man whose left brain and right brain operate independently, leaving him with two distinct personalities and no control over some of his actions. As the two sides of Scott's brain struggle for dominance, his warring personalities make it increasingly difficult for the team to figure out what is causing the unique problem. The team is forced to use some unusual methods to get him to cooperate with their necessary testing. Meanwhile, when House refuses to make an appearance in the clinic, Cuddy takes an unconventional approach to force House to make up the time with a particular patient.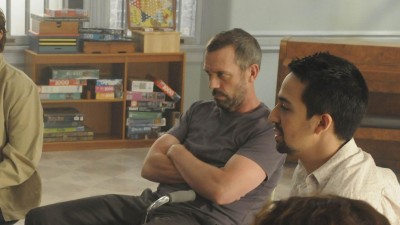 #5 - Broken 8.66
Season 6 - Episode 1
House engages in a battle of wits and wills against the attending physician in charge of his detox program. When he starts to lose, House resorts to blackmail to gain the upper hand.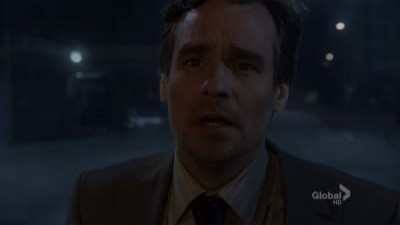 #6 - Everybody Dies 8.65
Season 8 - Episode 22
Facing a 6-month jail term, and the realization that he won't be there for Wilson at the end, House finds himself examining his entire life while contemplating a dismal future without his best friend.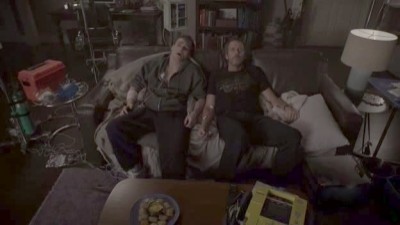 #7 - The C Word 8.63
Season 8 - Episode 19
When House and Wilson disappear off the grid for several days, without explanation, the team is left to deal with a complicated case of a 6-year old with numerous problems and complications, including an overbearing mother who also happens to be her physician.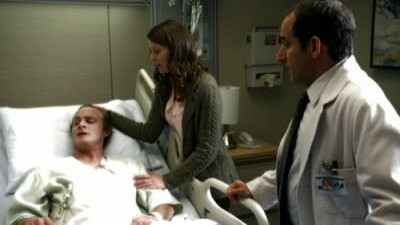 #8 - Nobody's Fault 8.57
Season 8 - Episode 11
House and his team are placed under review after a staff member gets hurt.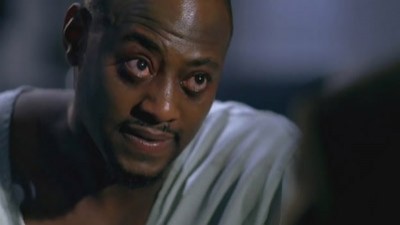 #9 - Euphoria (2) 8.50
Season 2 - Episode 21
Foreman continues to experience the same progression of symptoms as the police officer. When he realizes he may be facing imminent death, he calls his father who comes to his son's side. As it comes down to a race against time, House believes the solution to the illness is in the police officer's apartment.
#10 - No Reason 8.48
Season 2 - Episode 24
As House and his team are working on the diagnosis of a man with a giant, swollen tongue, the husband of a former patient walks into House's office and shoots him. House continues to treat his patient from his ICU hospital bed with the shooter, who has been shot by hospital security and hand-cuffed to his bed, as his roommate. When the after-effects of the shooting begin to impact House, he starts to question his own ability to diagnose properly. As his patient's body deteriorates, House struggles through his self-doubt and must trust his team to find a way to solve the case.
#11 - Help Me 8.47
Season 6 - Episode 21
Cuddy, House and members of the team join forces with a search-and-rescue team to provide much-needed medical attention at the scene of an emergency.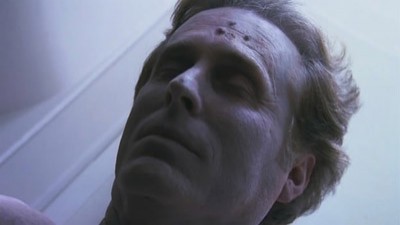 #12 - Euphoria (1) 8.45
Season 2 - Episode 20
When a police officer with a gunshot wound to the head and uncontrollable laughter is admitted, House and the team are baffled. When Foreman begins showing the same symptoms, they race to determine the cause of the illness before Foreman's condition takes the same path.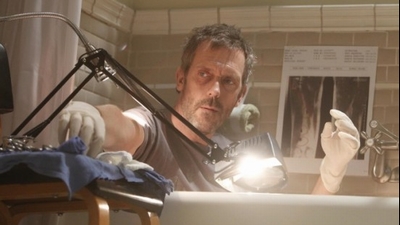 #13 - After Hours 8.45
Season 7 - Episode 22
When House discovers that the experimental drug he's been using causes fatal tumors, he decides to attempt to excise them himself. However, he can't complete the surgery and ends up needing Cuddy's help. Meanwhile, Thirteen's friend from prison (Amy Landecker), a relapsed drug user, arrives at her apartment needing medical care after being stabbed. With her friend unwilling to go to the hospital, Thirteen enlists Chase's assistance when the friend loses sensation and movement in her arm. Also, Taub receives some unexpected news that could change his life.
#14 - Post Mortem 8.44
Season 8 - Episode 20
Over the years, during the course of performing autopsies at Princeton-Plainsboro, Dr. Peter Treiber has often identified mistakes made by physicians that caused the patient's death. These observations have left him questioning the skills of nearly all the doctors on staff... all, that is, except House. When he falls ill, he demands that only House make medical decisions concerning his care. Unfortunately, House and Wilson have taken off on an impromptu road trip without telling anyone, leaving the team to fend alone and lie to their patient to make him believe that House is the guy calling all the shots.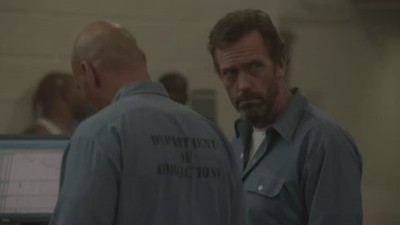 #15 - Twenty Vicodin 8.39
Season 8 - Episode 1
House is serving out a lengthy prison sentence for his various misdeeds, including his trip outside the country in an attempt to escape responsibility. Entirely cut off from his old life, House determines his current problems are the result of his inability to deal with people. Feeling he will never be able to practice medicine again, he plans instead to go back to university to earn a doctorate in physics - a field that will all but assure his isolation from other human beings.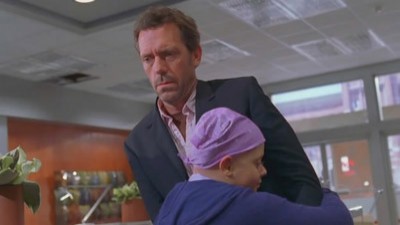 #16 - Autopsy 8.39
Season 2 - Episode 2
Dr. Wilson convinces House to take the case of one of his patients, a young girl with terminal cancer who starts suffering from hallucinations.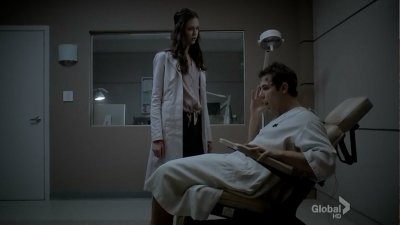 #17 - Holding On 8.37
Season 8 - Episode 21
The team takes on the case of Derrick, a 19-year-old college student who had a mysterious nose bleed during cheerleading practice, and discovers that his health issues are likely both physiological and psychological. Possibly suffering from schizophrenia, Derrick claims to hear his deceased brother's voice in his head. Meanwhile, Foreman tries a different approach with House.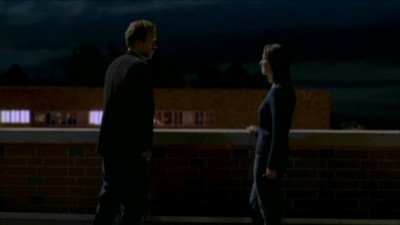 #18 - Honeymoon 8.36
Season 1 - Episode 22
When Stacy insists her husband Mark get tests, House insists he can handle things. But despite the fact Mark's tests prove negative, his steadily growing symptoms indicate he is dying. While House struggles with the mystery and make increasing demands on his staff, Wilson worries about House's emotional well-being, and Cuddy considers adding a new employee to the clinic.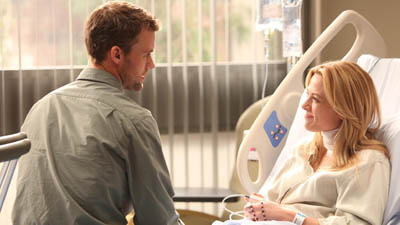 #19 - Chase 8.35
Season 8 - Episode 12
Chase's religious faith bubbles to the surface when he treats a young nun. In addition, he and House reach a fundamental disagreement about the patient that may finally end Chase's reputation as House's "yes man" but also bring's House's methods, reputation and objectivity are given more serious scrutiny.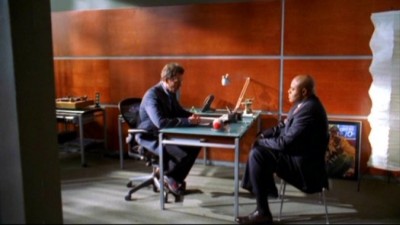 #20 - Babies & Bathwater 8.29
Season 1 - Episode 18
While House and his team scramble to discover what's causing brain and kidney dysfunction in a pregnant woman, Vogler is working to get House fired after House's pharmaeutical speech. House determines the illness, but the woman and her husband must struggle with an emotional and heartbreaking choice: choose between her or that of her unborn child. Vogler calls for a vote to remove House, but when Wilson refuses to make the vote unanimous, Vogler threatens to take his money if Wilson isn't voted out. Finally, Cuddy must take a stand against Vogler.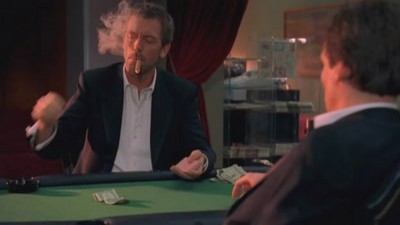 #21 - All In 8.27
Season 2 - Episode 17
When a six-year-old boy is brought in with the same symptoms as another patient who died years ago under House's care, House believes the cases are identical and he can predict the course of the boy's illness. Meanwhile, the clinic hosts a poker night to benefit the oncology department.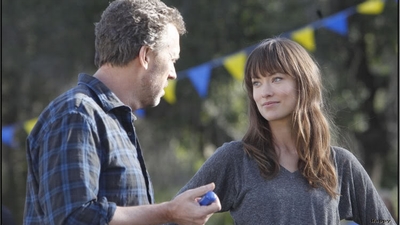 #22 - The Dig 8.26
Season 7 - Episode 18
Thirteen has been in prison for the past year, but the real mystery for House is what she did to get there. At the hospital, the team treats a science teacher suffering from severe respiratory illness. Taub tries to get back into the dating scene, but winds up retreating to his old habits.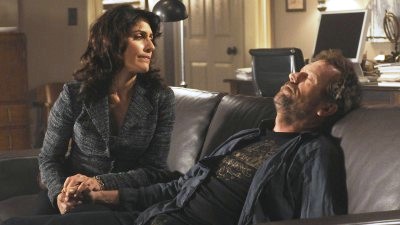 #23 - Under My Skin 8.26
Season 5 - Episode 23
House and the team take on the case of a ballerina whose lungs collapse in the middle of a performance. When the treatment causes her skin to fall off, the dancer faces not only the prospect of never dancing again but also of dying an agonizing death. The team must use their imaginations to carefully choreograph ways to test and treat her delicate body without killing her. Meanwhile, House continues to suffer from what he thinks is insomnia, and he is willing to go to desperate measures to cure it.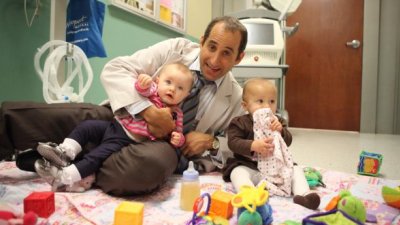 #24 - The Confession 8.23
Season 8 - Episode 5
A man well-respected in his community suddenly collapses, and in the process of diagnosing his symptoms, the team discovers that the patient has been hiding dark and dishonest secrets about his personal and professional life. But when the patient openly confesses his wrongdoings to his family and community, he compromises his chances of receiving the proper medical treatment. Meanwhile, House will stop at nothing to manipulate Taub into taking a DNA test to prove he is the father of his two six-month-old daughters.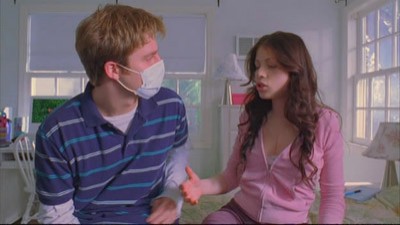 #25 - Safe 8.22
Season 2 - Episode 16
Melinda, a troubled teenage girl who is immuno-compromised as a result of the medications she must take after a heart transplant, has a severe allergic reaction and goes into shock when her boyfriend visits her. Meanwhile, House and Wilson continue to work out the problems in their new living arrangement.