The Larry Sanders Show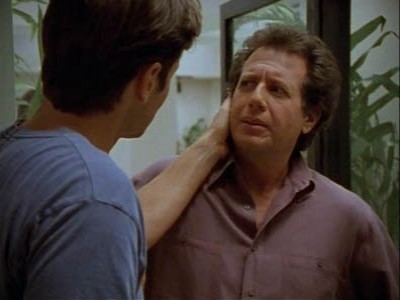 #1 - Everybody Loves Larry
Season 5 - Episode 1
Larry, worried about the implications of a permanent guest host, sabotages temporary host Jon Stewart at every turn. Hank buys a less-than-perfect used car from Elvis Costello. David Duchovny's friendliness makes Larry wonder about his sexual orientation.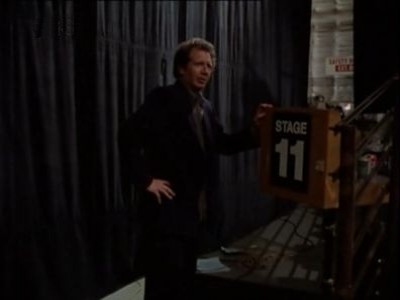 #2 - Flip (2) 9.20
Season 6 - Episode 12
Part 2 of the final ever show. Larry is in hot water with Carol Burnet when he tells her she was the first person he chose to be on his final show. This doesn't appear to be the case as Ellen confirms. Bruno Kirby is bumped again. Clint Black sings goodbye to Larry.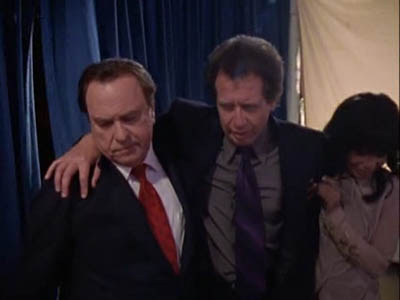 #3 - Flip 8.25
Season 6 - Episode 11
Larry tapes his last show.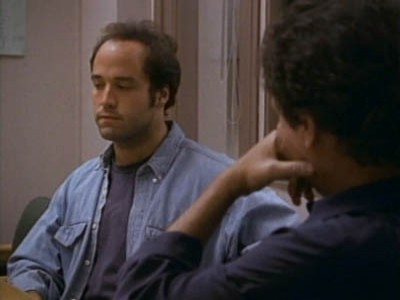 #4 - Out of the Loop 7.97
Season 1 - Episode 8
Larry feels out of touch when he's the last to know that his headwriter is having a torrid office affair.
#5 - Guest Host 7.87
Season 1 - Episode 4
The success of Dana Carvey as a guest host on his show makes Larry very, very nervous.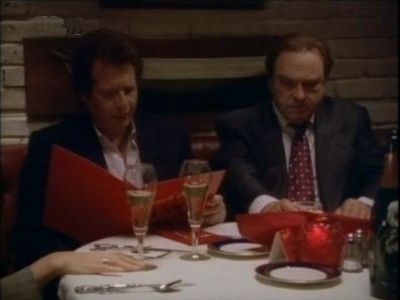 #6 - The Grand Opening
Season 2 - Episode 17
Larry goes on vacation, but the problems follow him as Hank alienates a series of co-hosts as he anxiously awaits the opening night of Hank's Lookaround Restaurant.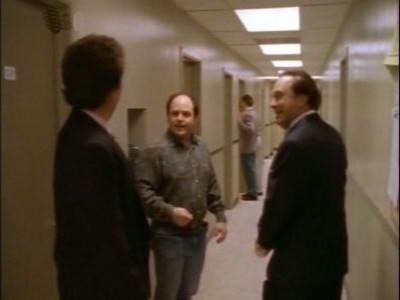 #7 - Would You Do Me a Favor?
Season 3 - Episode 3
Larry's dad pays a visit to California, but Larry doesn't want to see him, so he adds that little chore to the things an already fed-up Beverly has to cope with.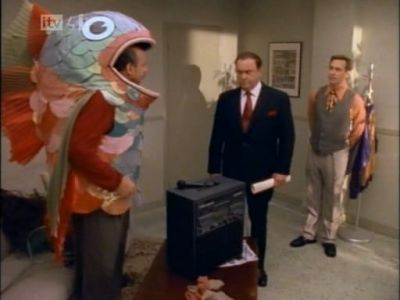 #8 - Arthur After Hours
Season 4 - Episode 3
After a particularly trying day at work, Arthur spends the night at the studio with two new friends, Nicolae the janitor and Hank's karoake machine, and one old bottle of booze.
#9 - The Promise
Season 1 - Episode 2
Larry is annoyed that David Spade is booked on another show and Hank's fan club visits.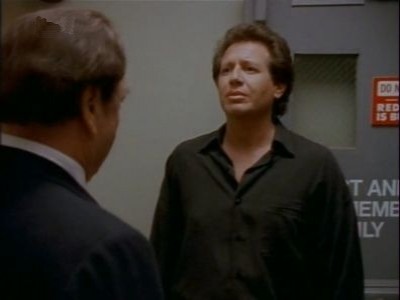 #10 - Arthur's Crises (a.k.a. Artie's Crisis)
Season 3 - Episode 16
Larry fears that Artie's intimate relationship with a CBS network executive spells the end of their relationship. Darlene longs to sing with Clint Black.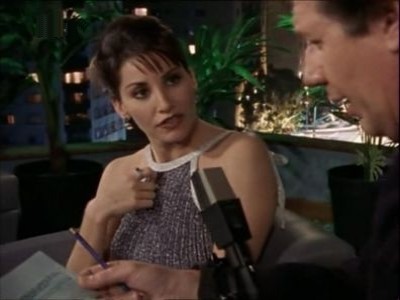 #11 - Just the Perfect Blendship 7.80
Season 6 - Episode 9
Larry hits on a guest. Hank hits on his doctor. Mary Lou considers letting her best friend be on the show.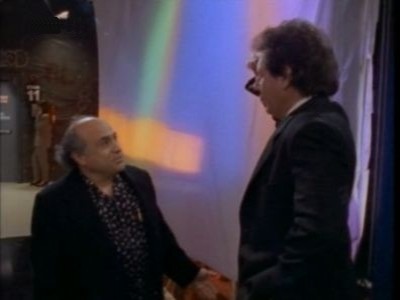 #12 - The Gift Episode
Season 3 - Episode 4
Paula worries about her job when Larry gets angry with her over guests canceling, and really goes all out to convince a reluctant Danny DeVito not to cancel too. Larry and Artie try to decide what to choose as the guest gift.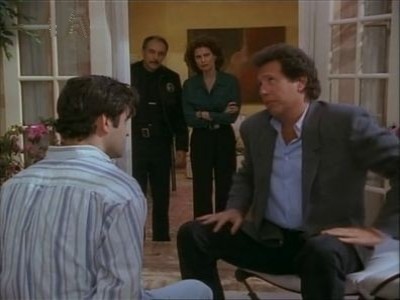 #13 - The Stalker
Season 2 - Episode 4
Larry gets a little paranoid when he learns he's being stalked by an obsessed fan.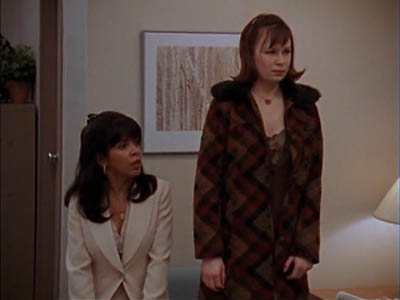 #14 - The Interview
Season 6 - Episode 5
Mary Lou dents Hank's car but is terrified to tell him. Larry is interviewed for Extra!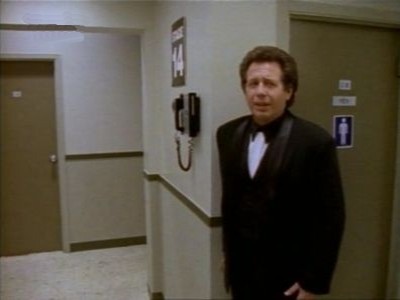 #15 - Eight
Season 4 - Episode 16
Chaos reigns as the eighth anniversary show tapes and Larry tries repeatedly to sneak in a bathroom visit during a commercial break.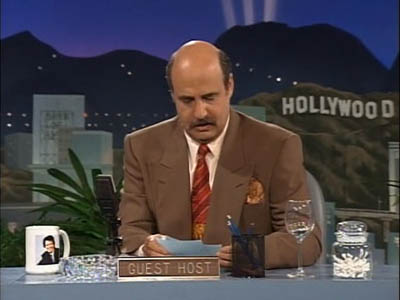 #16 - Hank's Night in the Sun
Season 3 - Episode 6
Hank gets his shot at the big chair when Larry gets food poisoning just before a taping.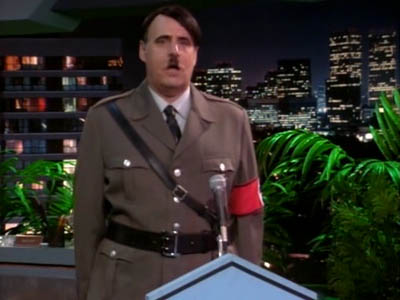 #17 - Adolf Hankler
Season 6 - Episode 6
Larry spends his vacation with his brother who has a business proposition. Guest host Jon Stewart tests the network's censors by booking the Wu-Tang Clan.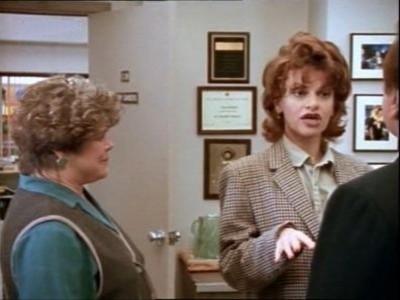 #18 - Larry's on Vacation
Season 4 - Episode 17
Larry takes a vacation to recover from plastic surgery leaving Sandra Bernhard to fill in as the show host. But her manager sends shock waves through the office with her pushy ways.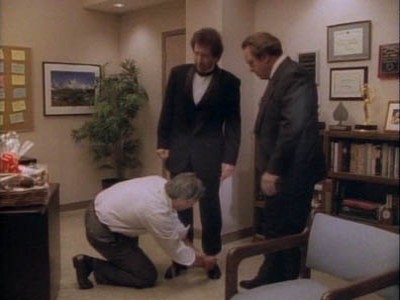 #19 - Life Behind Larry
Season 2 - Episode 7
Everybody has their own ideas about who should host the show being readied to follow Larry, while Larry worries over not winning a major award again.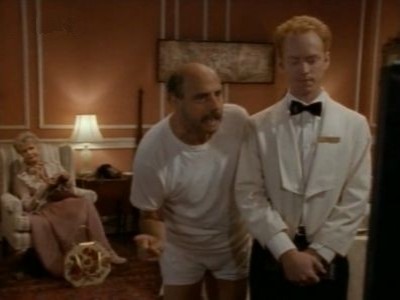 #20 - Next Stop Bottom
Season 3 - Episode 15
A depressed and unhappy Hank hits on all the female guests before retreating to a hotel room for a boozy marathon with a series of prostitutes.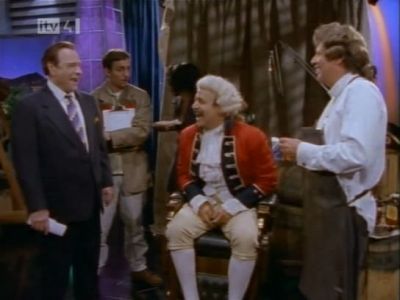 #21 - Jeannie's Visit
Season 4 - Episode 5
A surprise visit by Larry's ex-wife causes an unusual triangle between her, Larry and Hank. Larry offers a cappuccino machine as a substitute for the daily office run to Starbucks.
#22 - The New Producer
Season 1 - Episode 5
A friend of Larry's temporarily replaces Artie as producer but schemes to make the job permanent.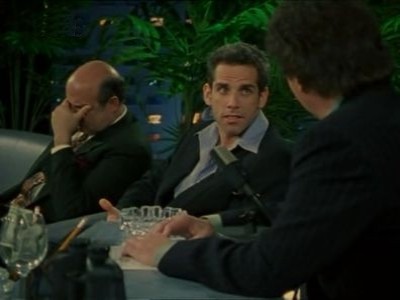 #23 - Make a Wish
Season 5 - Episode 7
Larry wants to be on People's Ten Sexiest Men list, even if it means bumping off guest Ben Stiller. Beverly gets stuck taking care of their ""One Wish"" Foundation child when he comes to meet Larry. Hank distributes his illegally obtained Cuban cigars.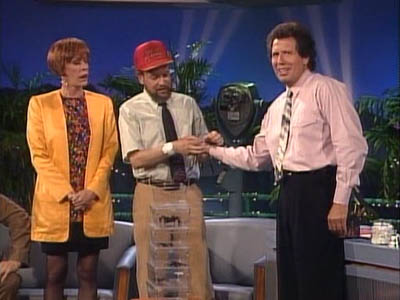 #24 - The Spider Episode
Season 1 - Episode 3
Larry battles his reluctance when real live spiders are scheduled for the show, and tries to find a sketch to do with guest Carol Burnett.
#25 - The Mr. Sharon Stone Show
Season 3 - Episode 8
Larry hits it off with guest Sharon Stone, but finds he can't cope with her greater celebrity status.