Entourage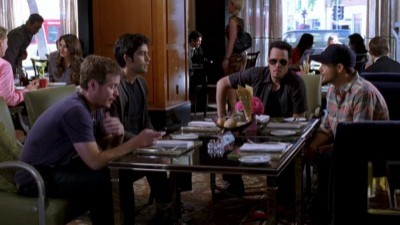 #1 - The End 8.70
Season 8 - Episode 8
Vince takes a surprising step after a first date with Sophia. A therapy session yields mixed results for Ari and Mrs. Ari, and Vince, Drama and Turtle urge Sloan to work things out with Eric.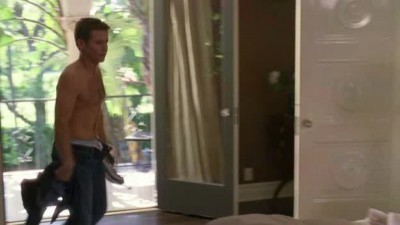 #2 - Second to Last 8.30
Season 8 - Episode 7
Turtle turns to his investors for more money when his new business partners eye an expensive property. Meanwhile, Eric and Melinda crash Sloan's date, the miner movie gets personal for Ari, and Vince woos Sophia.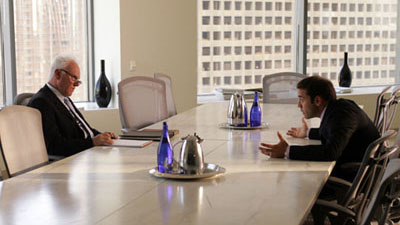 #3 - Exodus 8.23
Season 2 - Episode 13
While Vince is caught up being in love with Mandy, she is caught with her ex-fiancée. Ari's scheming at the agency backfires, leaving his future uncertain.
#4 - Return to Queen's Blvd 8.23
Season 5 - Episode 12
Despite a not-so-triumphant return, the guys party it up in NYC. After getting a tip from Vince's mom, E stalks Gus Van Sant to convince him to cast Vince in a role. Meanwhile, Vince reconnects with his high school sweetheart and Drama considers an investment opportunity.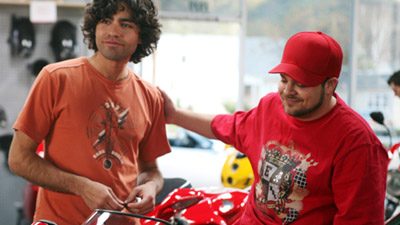 #5 - One Day in the Valley 8.22
Season 3 - Episode 2
Ari and Eric are worried because rolling blackouts have hit Los Angeles and it may cause a decrease in the box-office totals for "Aquaman" in the area. The two ponder how to keep Vince from finding out the situation.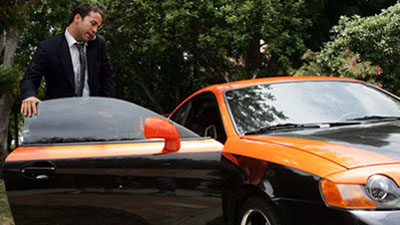 #6 - The Abyss 8.21
Season 2 - Episode 14
Eric worries about his future when Vince becomes despondent. Drama worries if he still has an agent and Turtle arranges an event for Saigon. Meanwhile, Vince meets with James Cameron to tell him he is quitting Aquaman and Ari tries to round up clients.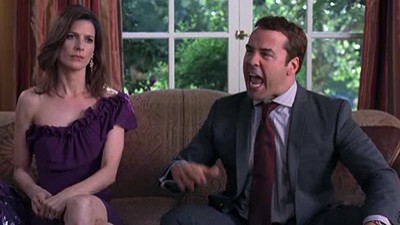 #7 - Give a Little Bit 8.15
Season 6 - Episode 12
When Matt Damon and LeBron James send out a charity call, an unwilling Vince takes up the challenge. Ari tries to convince his wife that his deal with Terrance will be lucrative. Drama ponders a switch in careers. Eric makes plans to meet Sloan.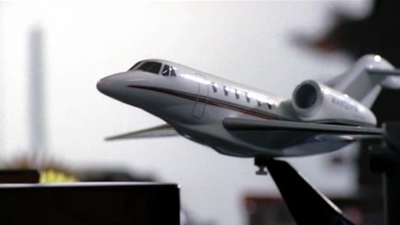 #8 - Gotta Look Up to Get Down 8.12
Season 5 - Episode 7
Vince gets a taste of the fashion world when he agrees to do a Dolce & Gabbana photo shoot with a gorgeous supermodel. Ari pays his respects at a funeral while he tries to work a deal for Vince.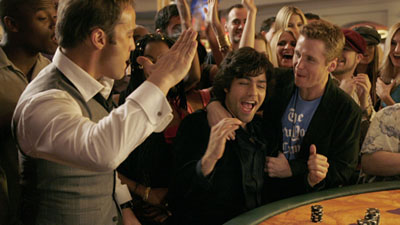 #9 - Vegas Baby, Vegas! 8.08
Season 3 - Episode 9
The gang heads to Vegas for a much-needed break and a $100,000 promotional appearance for Vince. But it turns out that Turtle reaps the benefits from the appearance. Eric gets jealous when Seth Green makes insinuating comments about Sloan. Vince and Ari partner at the tables, but Ari loses it when Vince's luck ends. Drama lays it on thick with his masseur, leading to an awkward misunderstanding between them.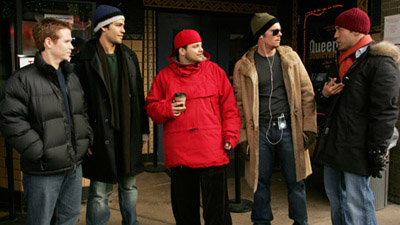 #10 - The Sundance Kids 8.08
Season 2 - Episode 7
Vince and the gang arrive at Sundance, eager to see the final cut of "Queens Boulevard" as well as to convince James Cameron to cast Vince in Aquaman. A chance encounter between Eric and Harvey Weingard, a studio big wig leads to an offer for Vince that is a safe alternative to "Aquaman," but Vince instead decides to take his chances and go for the superhero franchise. Although Cameron only sees about ten minutes of "Queens Boulevard," he decides to slot Vince in as his leading man.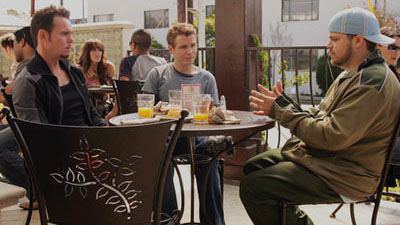 #11 - Good Morning Saigon 8.04
Season 2 - Episode 12
When Vince misses an appointment for his physical because he is spending time with Mandy, Eric and Ari start to worry Vince's love life is interfering with business, and Mandy's talent managers have similar concerns. Turtle and Drama do some detective work after they recover Eric's stolen Maserati, which leads them to a musical discovery that turns Turtle into an agent. Turtle strikes a deal with Billy Walsh for the Queens Boulevard score and is convinced his new client is headed for superstardom.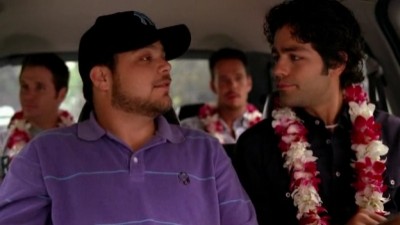 #12 - First Class Jerk 8.04
Season 5 - Episode 8
After scoring a first class seat next to Jamie-Lynn Sigler, Turtle makes a mile-high claim the guys just don't buy. While Ari is distracted, Josh Weinstein courts Vince.
#13 - Fire Sale 8.02
Season 5 - Episode 4
Ari shows interest in Eric's indie script, imagining it as a big studio production with Vince as the lead, but believing they now have a bidding war on their hands, the writers up their price. Determined to postpone his post-breakup depression, Drama gets pumped for his guest appearance on "The View."
#14 - The All Out Fall Out 8.01
Season 5 - Episode 3
To avoid bankruptcy, Vince takes Shauna's and his accountant's advice by agreeing to make an appearance at a not-so-sweet-sixteen bash. After a fast and furious drag race in his new Ferrari, Ari ups the ante with Adam Davies. Still devastated by his breakup, Drama befriends a bottle of Johnny Walker Blue.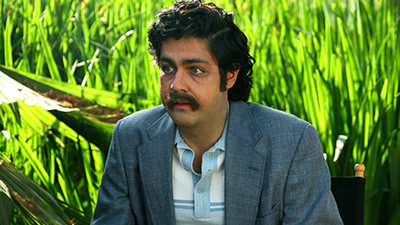 #15 - Welcome to the Jungle 7.99
Season 4 - Episode 1
A behind-the-scenes documentary about the filming of Medellín in Bogota, Colombia. Billy and Eric clash on the set about keeping the film on track. Billy becomes attracted to an actress which ends up disrupting the production. Drama tries to get Billy to give him a part in the film.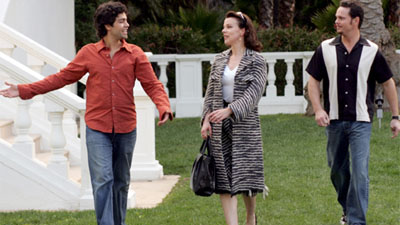 #16 - Aquamansion 7.99
Season 2 - Episode 3
Vince goes house-hunting in an expensive neighborhood and Eric tries to convince him to do "Aquaman". The guys get ready to go to a pajama party at the Playboy mansion.
#17 - The Big Bang 7.97
Season 8 - Episode 6
Ari gets unsettling news from his lawyer about his divorce. Eric is floored by a gift from Melinda Clarke, but unnerved by a revelation from Johnny Galecki. Vince deals with the fallout from his interview and Turtle meets his new business partners.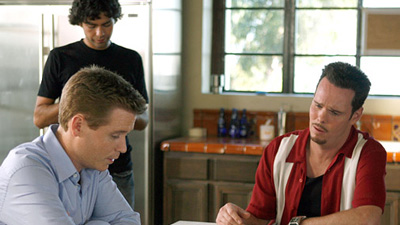 #18 - The Resurrection 7.97
Season 3 - Episode 18
Eric and Vince are determined to get "Medellin" off the ground, but the rights to the script stand in their way. Feeling tense the day of the "Five Towns" premiere, Drama seeks relief at a massage parlor, but can't avoid Daily Variety. At the auto-body shop, Turtle meets a girl who shares his love for limited-edition sneakers, but her overbearing father hampers his game.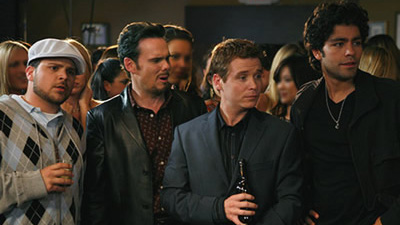 #19 - Sorry, Harvey 7.97
Season 4 - Episode 4
Ari mistakenly mishandles a top-secret script, a mistake that lands him in jail. Drama fetes the mayor of Beverly Hills, with help from Vince. Eric has to go back on his word with Harvey Weingard, a Hollywood heavyweight, when Medellín is accepted into the Cannes Film Festival.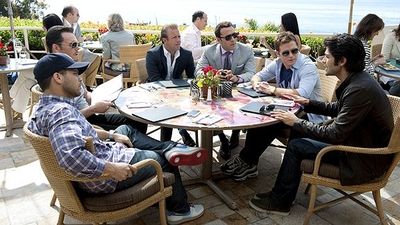 #20 - Home Sweet Home 7.96
Season 8 - Episode 1
The guys go to extremes to keep Vince away from temptation after he gets out of rehab, but they're also worried about triggering a relapse when he's excited about a lame idea for a movie. Meanwhile, Ari pleads with his wife to end their separation, and Eric and Scott court new clients for their fledgling management company.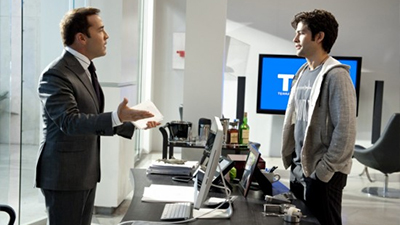 #21 - One Last Shot 7.96
Season 8 - Episode 3
A benevolent Vince defies his friends' advice and gives an old nemesis, producer Carl Ertz, a second chance when he claims to be interested in the miner movie. Meanwhile, Andrew Dice Clay takes a stand on his "Johnny's Bananas" contract despite Drama's disapproval. Lloyd convinces Ari to go on a date, and Turtle has a meeting with his boss about his future with Avion.
#22 - Three's Company 7.95
Season 3 - Episode 6
Vince increases his asking price for Aquaman 2, which forces Ari to ask the studio head for yet another favor. But Vince insists that Ari finds Drama a job before he'll accept any offer from the studio. Meanwhile, Eric's girlfriend and her best friend make him an offer he can't refuse, even if there are ground rules.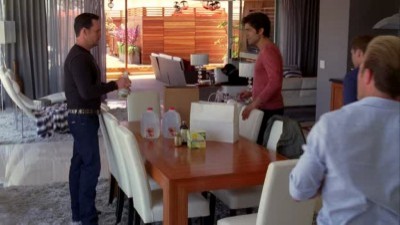 #23 - Whiz Kid 7.95
Season 8 - Episode 4
Shauna goes into damage-control mode when Vince must pass a drug test after being caught in a compromising position. Ari escorts an old flame to Bobby Flay's restaurant to get back at his wife following a rancorous session of couples therapy.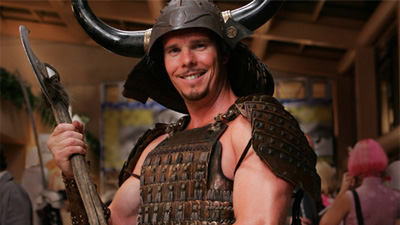 #24 - I Love You Too 7.94
Season 2 - Episode 9
Vince and the guys attend Comic-Con to promote "Aquaman" but all are surprised when Drama turns out to be a big hit also. Vince decides he can handle working with Mandy, until he makes dinner plans with her and her fiancée. Eric and Shauna try to satisfy a caustic journalist. Drama gets a birthday present from Ari.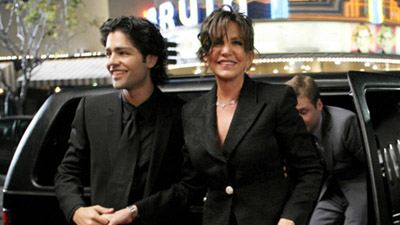 #25 - Aquamom 7.94
Season 3 - Episode 1
As the gang anticipates the upcoming premiere for "Aquaman", the search is on for a perfect date for Vince. Meanwhile, Ari tries to cope with financial difficulties and his new office space, which is not quite what he is used to.