Rookie Blue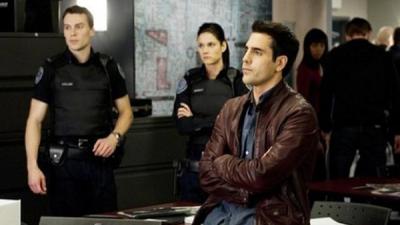 #1 - You Can See the Stars 8.54
Season 4 - Episode 13
Following violent, targeted attacks on 15 Division, the officers must piece together a past crime in order to find Oliver; the shooter's plan is revealed.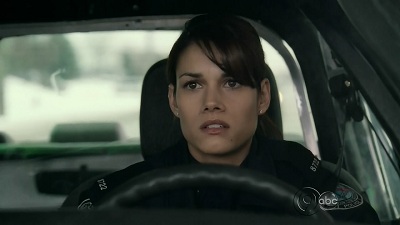 #2 - God's Good Grace 8.50
Season 2 - Episode 13
Blaming herself for Swarek's mysterious disappearance and fearing for his life, Andy struggles to find a lead in the case. Will Andy and the other rookies find him in time? Little do they know that shocking events triggered by this investigation will incriminate one of their own and may also put an end to Andy's career.
#3 - On The Double 8.41
Season 2 - Episode 12
When Gail's uniform is stolen from her car, she and the other rookies from Division 15 attempt to catch a cop-impersonating vigilante. A drug deal gone awry may offer clues to help Chris and Dov unravel the motive behind the cop masquerade. Meanwhile, Andy and Sam's inability to stay away from each other poses a life-threatening risk to Swarek.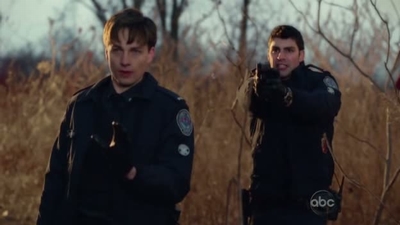 #4 - Best Laid Plans 8.37
Season 2 - Episode 10
While working a kidnapping case, Andy and Swarek find themselves on the scene of a car accident. As Swarek and the rest of Division 15 pursue the kidnapper and missing child, Andy remains at the scene with a woman trapped in her car. A transgression involving Gail puts Chris at odds with Dov. Andy concludes that it's time to re-evaluate her life.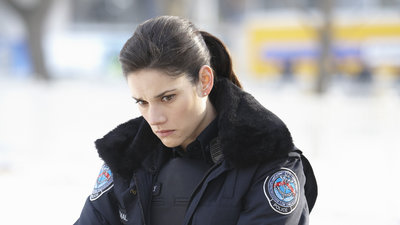 #5 - Under Fire 8.37
Season 4 - Episode 12
When Andy and Chloe respond to a routine 911 call, they are blindsided by an unseen shooter out for revenge.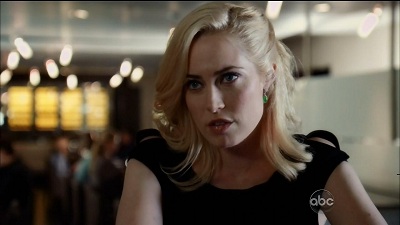 #6 - The Girlfriend Experience 8.33
Season 3 - Episode 8
When a pattern emerges among several cases of missing women, Gail goes under cover to investigate; Dov and Chris discover a body, leading them to believe Gail is in danger.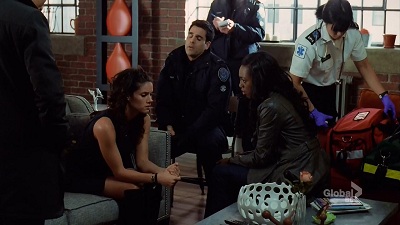 #7 - Out of Time 8.32
Season 3 - Episode 9
When Dov and Chris discover a missing girl's body in a ravine, Detective Luke Callaghan returns to oversee the investigation; when the officers learn that Gail has been abducted, they rally to track down her captor.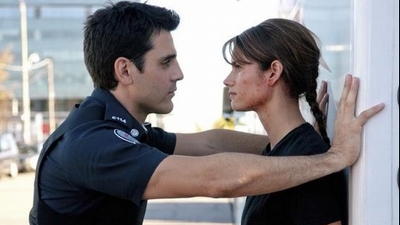 #8 - Butterflies 8.30
Season 2 - Episode 1
Andy's world explodes by a seemingly senseless act of violence during a concert shooting. When she sets out to unravel the details, she comes into direct conflict with Luke's former partner, Detective Jo Rosati, a new detective with Division 15. As Rosati investigates the case, sparks soon fly between her and Luke.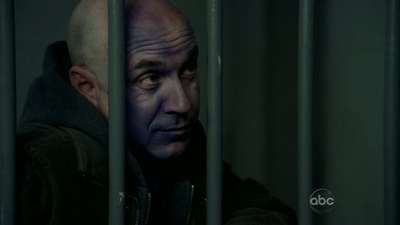 #9 - Monster 8.30
Season 2 - Episode 8
Gail and Traci apprehend a man who mysteriously collapses at the station which in turn places Division 15 under quarantine. Andy and Swarek are after a brutal bank robber and his partner but it will take some out-of-the-box thinking to solve this crime. Dov goes out on a first date with the bomb tech who saved his life.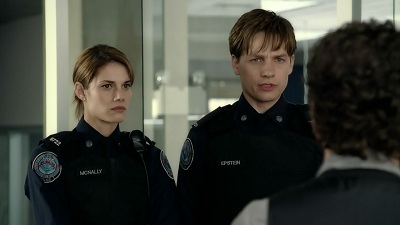 #10 - A Little Faith 8.28
Season 2 - Episode 11
When Traci and Andy are sent out on an undercover training exercise, they stumble upon a young woman who is about to die of an overdose. Meanwhile, Dov finds himself on a "ride-along" with a drug dealer and old friend of his deceased brother. Back at the station, Chris and Gail deal with a teenage boy they found tied up at a graveyard; sifting through the wreckage of their relationship, to try to get to the bottom of a bullying situation.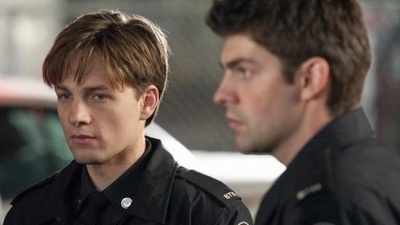 #11 - The One That Got Away 8.28
Season 2 - Episode 7
Detectives Callahan and Rosati are at odds over how to correlate and interpret the facts of two vicious crimes. Luke feels strongly that the latest woman attacked on her watch is connected to an unsolved rookie's murder, but his erratic behavior gets him kicked off the case. Andy may be in serious trouble when Luke urges her to follow through with his hunch on the crimes.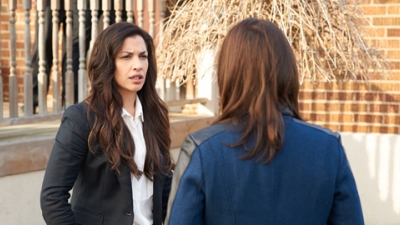 #12 - Everlasting 8.28
Season 5 - Episode 11
A bomb goes off in the station's evidence room, with Andy inside.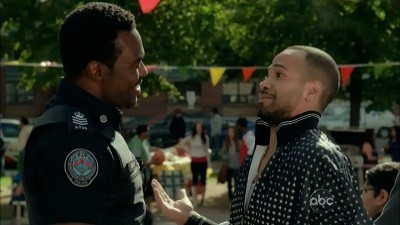 #13 - A Good Shoot 8.26
Season 3 - Episode 3
When Dov walks into a robbery in progress and shoots a black teen, the community calls for him to be investigated.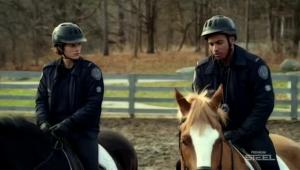 #14 - Brotherhood 8.24
Season 2 - Episode 9
It's a race against the clock as Dov and Gail work under Swarek's expert tutelage in a stakeout operation to stop an Asian gang from killing a snitch. Meanwhile, at Mounted Unit training day, Andy and Chris join the rookies from Division 27 in a competitive equine training event that gets Andy back in the saddle - both personally and professionally.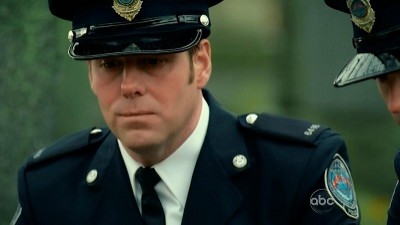 #15 - Cold Comforts 8.23
Season 3 - Episode 10
The officers try to prevent dangerous fallout when a laptop containing sensitive information is stolen; a wedge is driven between Sam and Andy.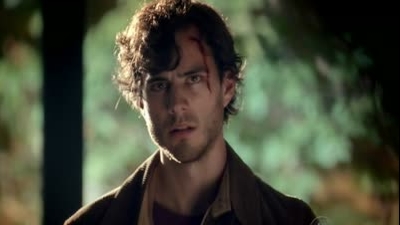 #16 - Bad Moon Rising 8.18
Season 2 - Episode 3
Strange happenings and a full moon rattle the rookies. Andy and Sam investigate the theft of some severed heads from a medical lab. A particular man catches their attention as a suspect with his obsessive behavior. While trying to protect a young woman who could be the next target, Andy puts her life and Luke's in jeopardy.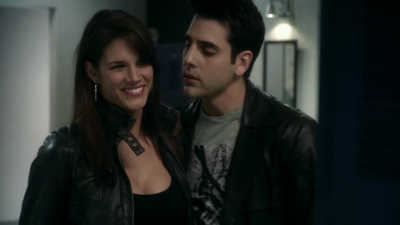 #17 - Takedown 8.18
Season 1 - Episode 13
Andy and Chris accidentally screw up one of the biggest drug busts of the decade when they arrest one of the players. In an effort to save the operation, Swarek and Andy go undercover to make the drug buy. When Andy realizes that their bait and switch has created an ambush that will endanger Swarek's life, it's all hands on deck as the coppers of 15 Division rush to save the life of one of their own.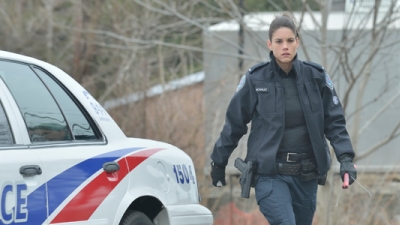 #18 - Fragments 8.17
Season 5 - Episode 10
When a car bomb explodes in a downtown parking garage, a newly reinstated Duncan goes rogue in an effort to prove himself.
#19 - Surprises 8.17
Season 4 - Episode 1
Nick and Andy go missing while working under cover to infiltrate a meth pipeline; Swarek and the other officers find themselves in the middle of a rescue operation; Andy works to deal with all the change going on around her.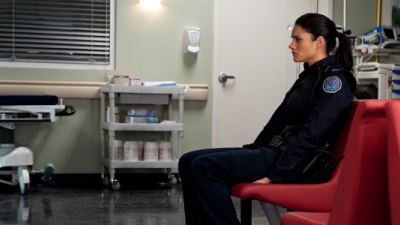 #20 - Blink 8.16
Season 5 - Episode 1
While off-duty, Andy and Dov become involved in a holdup at a diner; Nick goes rogue to search for Sam Swarek's next of kin; Andy is faced with both the men she cares for and must reveal her decision.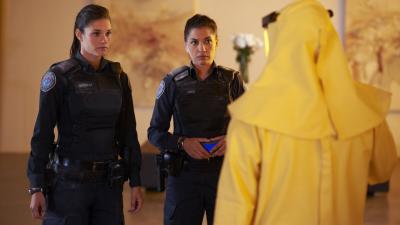 #21 - Poison Pill 8.15
Season 4 - Episode 5
When an arrest reveals that drugs contaminated with a deadly bacteria have hit the street, the squad rushes to control the situation; Marlo reveals a shocking secret; Dov suspects Chloe of hiding secrets.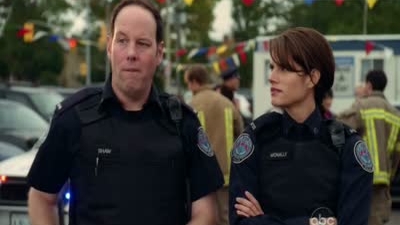 #22 - Heart & Sparks 8.14
Season 2 - Episode 4
The torching of a Laundromat is the latest in a series of arsons which the 15th Division must work. The list of suspects is long so Chris and Gail take to the streets while Traci interrogates a person found at the scene. Andy is left to deal with the widow who insists on entering the burnt-out building which ends with the two of them trapped inside.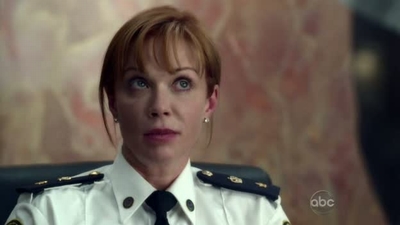 #23 - In Plain View 8.14
Season 2 - Episode 6
Indications are that the East Jameson gang was involved in the murder of a police informant, so solving the case will be difficult. The pressure is on when Superintendent Elaine Peck sets up at the station. Elsewhere, Andy is paired with Detective Rosati who unintentionally makes Andy privy to a secret that involves Luke. Stressed out with her mother at the station, Gail is tasked with protecting an eight-year-old boy who's the only witness to the crime.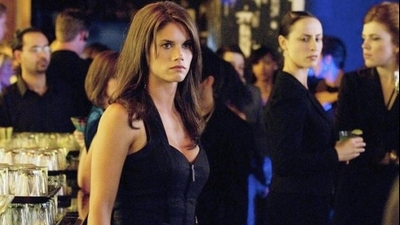 #24 - Might Have Been 8.14
Season 2 - Episode 2
Andy and Gail go undercover as cocktail waitresses to clean up a drug-infested club, but get more than they bargained for when their fellow waitress turns out to be involved with a vicious criminal. Meanwhile, Traci wrestles with feelings for her old flame, Detective Barber, Dov tries to weather the storm when a young woman files a complaint against him, and Andy unwittingly opens up to Sam about her commitment to Luke.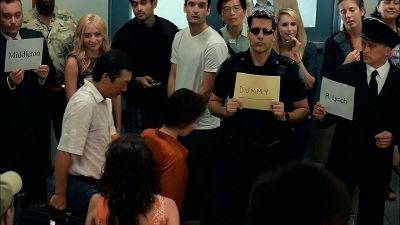 #25 - The First Day of the Rest of Your Life 8.13
Season 3 - Episode 1
After a three-month suspension, Andy faces an official tribunal that will decide if she should be reinstated; a drunken driver (William Shatner) with a grudge against the police causes a multicar crash.