Rescue Me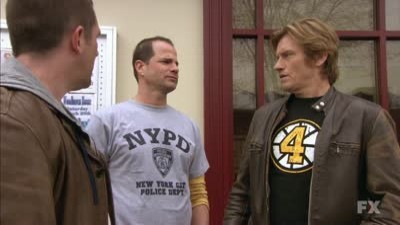 #1 - Head 8.65
Season 7 - Episode 5
Tommy has his badge revoked when his latest tirade goes national. But Sheila's two-pronged attack hits Tommy's critics where they least expect it, vindicating Tommy and clearing the Gavin family name.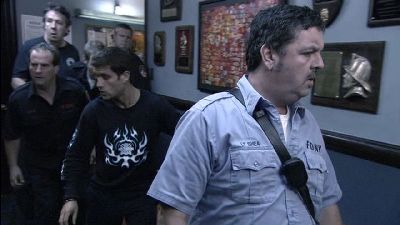 #2 - Yaz 8.62
Season 4 - Episode 13
In the fourth-season finale, Sheila learns that Jimmy's ghost has been spotted on several occasions, so she investigates. Meanwhile, Colleen blames Tommy for her failed relationship; Franco and Natalie come to an understanding, as do Lou, Cousin Mike and Latrina; and Tommy spends time with his father.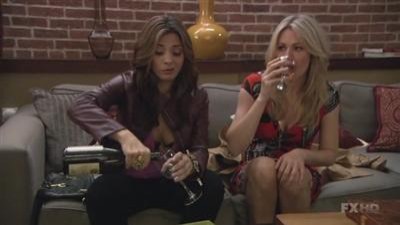 #3 - Drink 8.59
Season 5 - Episode 22
Uncle Teddy appears surprisingly stoic after a staggering personal loss, but finally bursts at the seams and has the gang cornered. Janet and Sheila's plan goes haywire and leaves a trail of destruction in its wake.
#4 - Vows 8.46
Season 7 - Episode 8
In the tradition of the Gavin family, Colleen's wedding is an emotional if not debaucherous affair. The high spirits quickly fade, however, when the guys tackle the mother of all fires.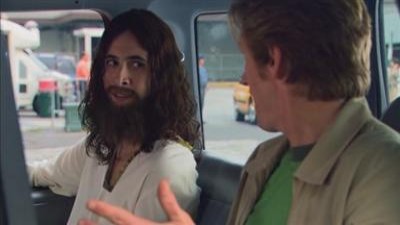 #5 - Justice 8.40
Season 2 - Episode 13
Tommy copes with a tragedy. Jerry must decide what to do when his wife's condition worsens. Sean has a crisis of faith. Lou learns some shocking facts about Candy. And the crew responds to a multi-level building fire with people trapped inside.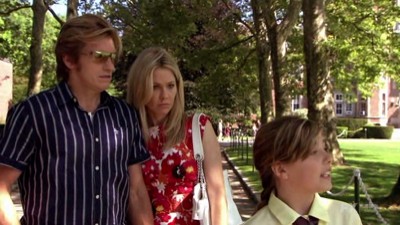 #6 - Play 8.38
Season 5 - Episode 7
Tommy and Janet attempt to survive a weekend together at Katy's new prep school. Meanwhile, Lou sees Tommy's absence as a way to move in on Genevieve. Teddy and Maggie receive vulgar propositions and Sean's stomach pain acts up at an inopportune moment.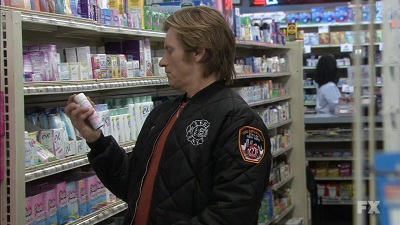 #7 - Menses 8.36
Season 7 - Episode 2
The guys go stir crazy waiting to catch a job. Lou fakes his physical, a news team memorializes Jimmy, and Tommy is saved by an unfamiliar face.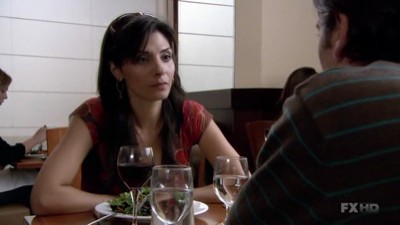 #8 - Sheila 8.35
Season 5 - Episode 5
After a run in with Janet's brash new boyfriend, Tommy grows concerned about Katie's whereabouts. Sheila is finally able to come to terms with Jimmy's death as Damien makes the decision to follow in his father's footsteps.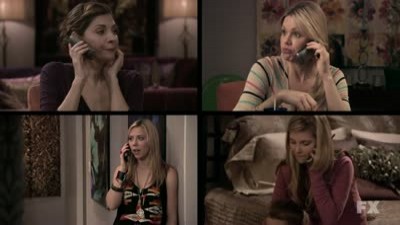 #9 - Brownies 8.35
Season 7 - Episode 4
What starts as a controlled interview takes a turn for the worse, ending in a full-on brawl. The beef continues even after the guys survive a harrowing scenario at a call.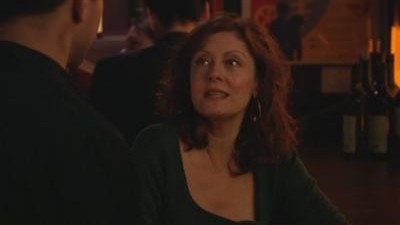 #10 - Discovery 8.31
Season 3 - Episode 2
During a night out, Franco and Tommy meet two women. Tommy is finding himself bribing his daughter Colleen before she tells their mother about his indulgent treatment of her sister Katy. Jerry visits his wife Jeannie in her expensive nursing home and soon goes to Lou for financial help. Meanwhile John Sr. insists on having his 83rd birthday at a restaurant that no one else likes.
#11 - Sanctuary 8.31
Season 1 - Episode 13
The hockey game rematch between the NYPD and the FDNY is right around the corner and Tommy must figure out a plan to save himself from being pummeled by the cops who have it out for him. Tommy's relationship with Sheila is discovered by the guys and they must adhere to tradition to handle it in their own way. When Tommy is visited by his demons during a fire, Franco comes to his aid... with devastating results.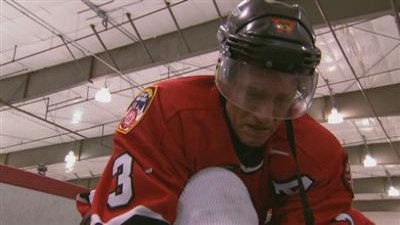 #12 - Karate 8.29
Season 3 - Episode 8
Lou turns to new-age techniques in his efforts to change his life. Sean and Maggie come to a surprising decision. Tommy and Angie continue to see each other, which quickly leads to an embarrassing scene with Janet.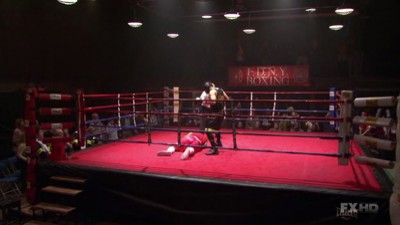 #13 - Wheels 8.28
Season 5 - Episode 14
Franco has his first FDNY-tournament fight, and he and Carla (Tawny Cypress) have an encounter outside the gym; Candy cooks dinner for Lou; the guys have a surprise for Sean when they visit him in the hospital, and he has one for them. The guys also plan an outing for the kids in the cancer ward.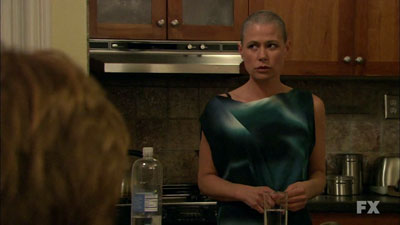 #14 - Press 8.27
Season 7 - Episode 3
Tommy swoops into action, putting an end to Kelly's dull date and to his spell of uselessness. Lou becomes godfather, Colleen finds a dress, and Tommy sits down for his interview.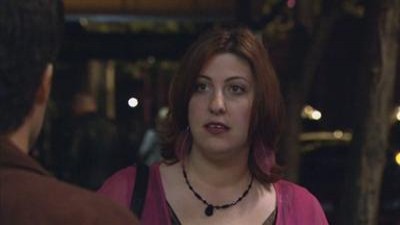 #15 - Balls 8.26
Season 2 - Episode 3
Tommy's fate in the firehouse depends on vote by the crew. Tommy reunites with his dad. Franco and Laura's relationship grows.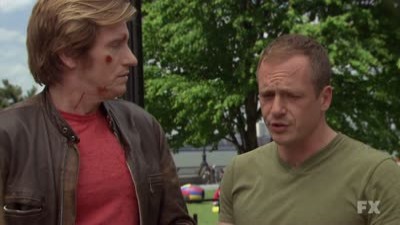 #16 - Ashes 8.23
Season 7 - Episode 9
In the aftermath of the fire, the members of 62 truck struggle to pick up the pieces and look towards the future. Down at The Rock, the new probies receive a familiar speech and stand before a new leader.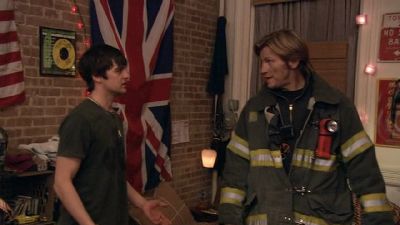 #17 - Commitment 8.21
Season 4 - Episode 3
Tommy encounters Colleen's boyfriend and sparks fly; Jerry learns he flunked his physical and is given a desk job; Uncle Teddy, hiding from Ellie, breaks into prison guard Lenny's apartment; Sheila goes out with the man who pulled her from the beach house, while Tommy keeps avoiding Nona (Jennifer Esposito), the volunteer firefighter who rescued him from the blaze; and Mike seeks Tommy's advice on how to deal with his dying mother's request that he kill her.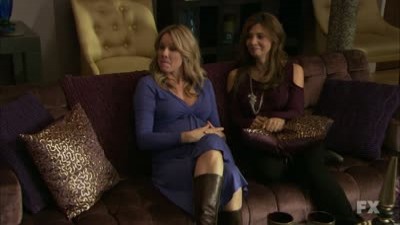 #18 - Mutha 8.19
Season 7 - Episode 1
With Damian confined to a chair and a new baby on the way, Sheila and Janet join forces and shake-up Tommy's family life.
#19 - Devil 8.19
Season 3 - Episode 1
Janet decides to meet with Tommy after not speaking with him for months since the sudden death of their son. Uncle Teddy refuses to allow anyone to help him get out prison. Tommy is shocked when he accidentally discovers just who his nephew has been sleeping with.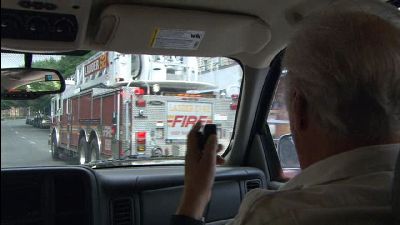 #20 - Keefe 8.19
Season 4 - Episode 12
Tommy plays hero in someone else's uniform, confusing the crew; Colleen finds a new reason to get upset with Tommy; Natalie asks Franco for a favor; a rift between Mike and Black Shawn nearly leads to blows; and Tommy makes a move on the chief's daughter. This does not please the chief.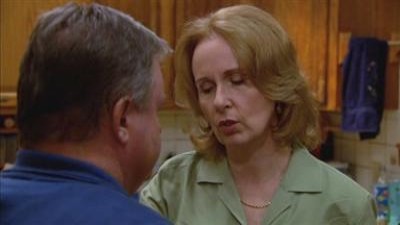 #21 - Happy 8.19
Season 2 - Episode 12
Tommy's sister suddenly shows up in town when their dad is about to inherit a million dollars. Tommy and Janet decide to renew their wedding vows. Meanwhile, Mike is worried when he finds a lump.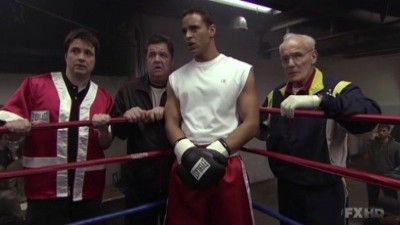 #22 - Jump 8.17
Season 5 - Episode 21
Franco steps into the ring with one of Carla's friends;Tommy tends bar after a failed rescue leaves the crew in the dumps.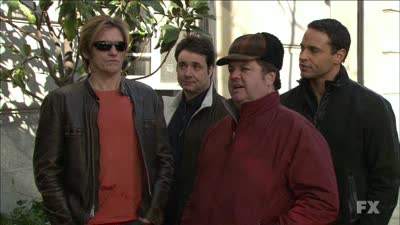 #23 - Blackout 8.17
Season 6 - Episode 5
A night of heavy drinking turns ugly when Tommy blacks out and loses control. The next day, the crew struggles to put the pieces together as they search for the whereabouts of Colleen.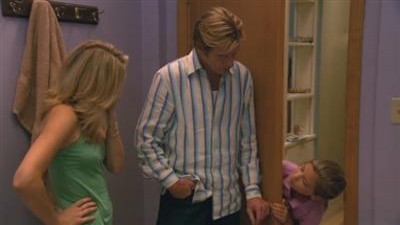 #24 - Beached 8.16
Season 3 - Episode 13
Tommy ends up promising Janet that he will help her with the baby, but neglects to tell her about his future plans with Sheila. Meanwhile, Franco decides to check up on his daughter, Keela.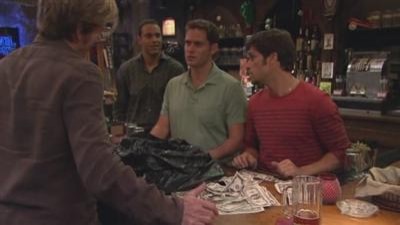 #25 - Iceman 8.14
Season 5 - Episode 8
A late-night cleanup turns into a nightmare for Tommy when several unexpected visitors stop by the bar. Feinberg allows Damien to ride along with the crew, but may not be prepared for the consequences.