One Tree Hill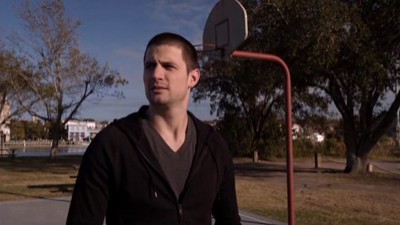 #1 - One Tree Hill 8.98
Season 9 - Episode 13
In the final chapter of One Tree Hill, the tenth anniversary of Tric brings old faces and new possibilities for the Tree Hill family.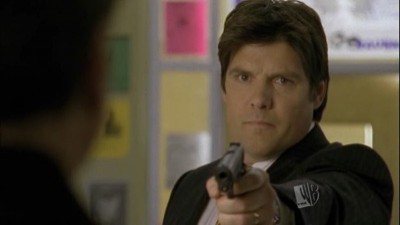 #2 - With Tired Eyes, Tired Minds, Tired Souls, We Slept 8.89
Season 3 - Episode 16
Due to the aftermath of the release of the time capsule, chaos breaks out. Someone is holding students of Tree Hill hostage with a gun, shooting. While lives hang in the balance, Nathan and Lucas put themselves at risk to protect their friends and loved ones. Young lives are shattered and two lives will end.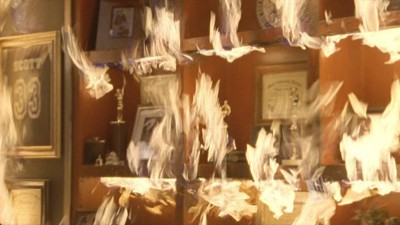 #3 - The Leavers Dance 8.83
Season 2 - Episode 23
In the second part of the this seamless 2-hour Season Finale of "One Tree Hill," things heat up between Lucas and Brooke since he finally tells her what he feels about her. Nathan and Deb conspire to desert Dan for good, leading to an explosive conclusion when he discovers their plan. Peyton has a shock. Meanwhile, Karen decides to spend the summer holiday in New Zealand. And at the climax of Dan's numerous deceptions someone sets the dealership on fire with him in it.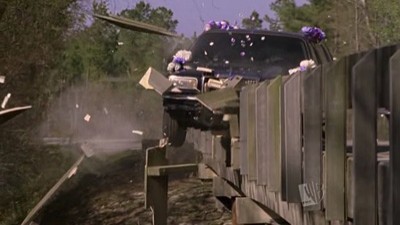 #4 - The Show Must Go On 8.78
Season 3 - Episode 22
Nathan worries about Haley as they prepare to renew their vows. Peyton and Brooke's friendship becomes strained and Deb confesses to Dan about the fire.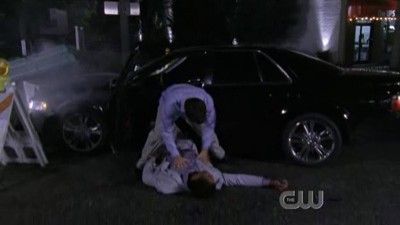 #5 - Some You Give Away 8.75
Season 4 - Episode 9
As the Ravens prepare for the championship, Lucas learns Nathan intends to throw the game and decides on a risky plan to even the odds. Karen insists Deb show up for her son's final game and tries to help her get there. Also Dan makes a last plea with Daunte.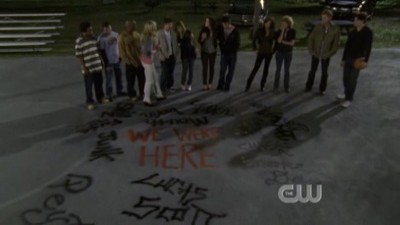 #6 - All of a Sudden I Miss Everyone 8.74
Season 4 - Episode 21
Dan must face the harsh consequences of his decision to murder Keith as Karen and Haley's pregnancies complicate the lives of Nathan and the graduating seniors of Tree Hill High. Lucas wrestles with his post-high school options, and Peyton and Brooke prepare to spend the summer in Los Angeles together.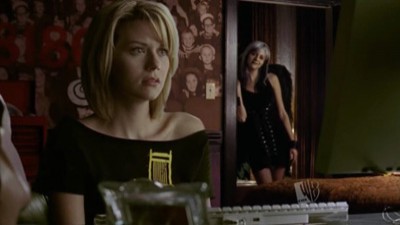 #7 - How a Resurrection Really Feels 8.60
Season 3 - Episode 9
It is revealed that Lucas knows who tried to kill Dan and he confronts the guilty party. Brooke, Peyton and Haley find themselves behind bars. Peyton finds her guilty conscience on the surface. Chris Keller convinces Nathan to be his wingman at a high-stakes poker game. The residents of Tree Hill finally choose a mayor.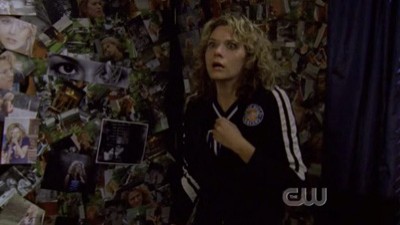 #8 - I Love You But I've Chosen Darkness 8.58
Season 4 - Episode 5
Nathan gets two surprises in a row, and everyone is eager to share their advice with him. Deb also shares something she picked up. Brooke decides to celebrate while Peyton is being attacked by her stalker.
#9 - The Wind That Blew My Heart Away 8.57
Season 3 - Episode 13
A violent rainstorm knocks out the power in Tree Hill, leading Haley to Nathan's doorstep and Brooke out into the downpour for a dramatic confrontation with Lucas. Peyton finally confronts the truth about Ellie's illness, while Mouth is tempted by his new friend, Rachel. Before morning, secrets are revealed, relationships are tested, and new love gets hotter than ever.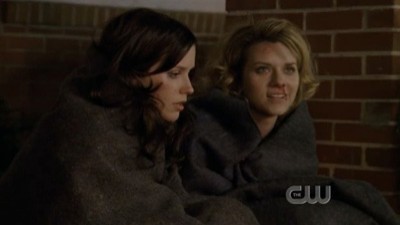 #10 - You Call It Madness, But I Call It Love 8.56
Season 4 - Episode 16
It's Prom night, but things start to go awry as Lucas discovers who was the person in the hallway when Keith was killed, and psycho Derek holds Peyton hostage at her own house. Meanwhile, Haley and Nathan vow to be romantic with each other throughout the night, and Dan continues to win over Karen's affections.
#11 - Pictures of You 8.56
Season 4 - Episode 13
A class assignment reveals the deepest secrets and desires of Lucas and the students at Tree Hill High. Worried about college prospects, Skills turns to Haley, while Nathan wrestles with Deb's suicide attempt. Chase learns that Brooke cheated on her calculus exam, while nudity and drugs run rampant in the halls of the school.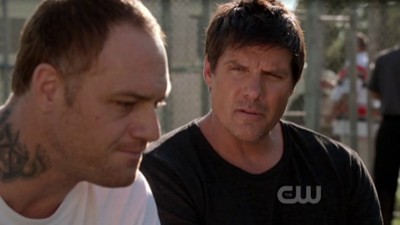 #12 - A Rush of Blood to the Head 8.53
Season 9 - Episode 8
Haley receives news of a possible tragedy. Dan's search for Nathan leads him back to his dark past. Clay has a breakthrough in his treatment. Brooke and Julian deal with Xavier. Chase's concern for Chuck pushes him to his limits.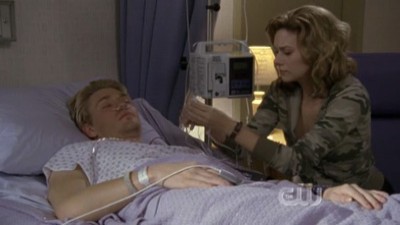 #13 - Songs to Love and Die By 8.48
Season 4 - Episode 10
After a cardiac incident, Lucas has a dream in which the spirit of Keith visits and shows him how much one life can affect the lives of others, with a nod to "It's a Wonderful Life." Elsewhere, Hayley is the victim of an accident and Dan helps out Nathan.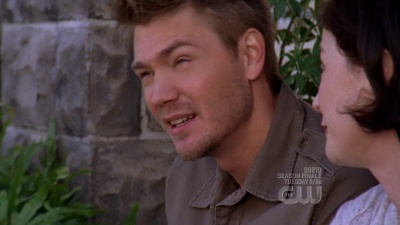 #14 - Remember Me As a Time of Day 8.47
Season 6 - Episode 24
Tree Hill bids goodbye to the past while anticipating the future: Lucas and Peyton prepare for the birth of their child with the help of a surprise visitor, Dan nears his end, and Brooke works with Victoria to relaunch Clothes Over Bro's. Meanwhile, Nathan returns to Tree Hill to face Haley and Jamie after being released from the Chiefs.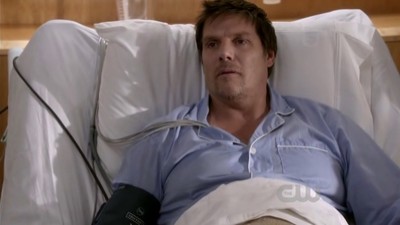 #15 - Danny Boy 8.47
Season 9 - Episode 11
The search for Nathan becomes increasingly dangerous, and Dan's life hangs in the balance. Brooke is surprised when her father returns. And Clay and Quinn reconnect with Logan.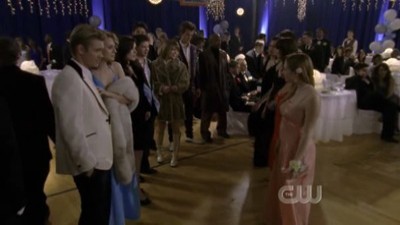 #16 - It Gets the Worst at Night 8.46
Season 4 - Episode 17
When Mouth and Rachel's road trip goes wrong, the other teens go out to their rescue. While on the trip, Nathan and Haley get a second chance to enjoy their Prom and Peyton and Lucas decide to take their relationship to the next level. Finally, Brooke reveals the truth about the stolen calculus exam to Haley.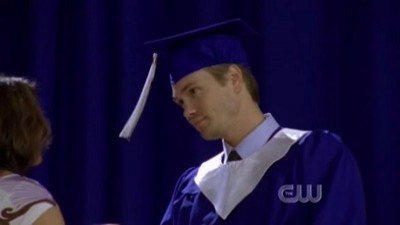 #17 - The Birth and Death of the Day 8.46
Season 4 - Episode 20
As graduation approaches, Haley prepares for the recital of her valedictorian speech and motherhood. Nathan must adjust to life without basketball, while Brooke makes a confession that may have great consequences. Lucas confronts Dan after Karen's life is threatened.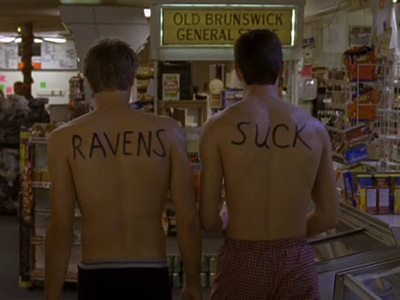 #18 - Every Night Is Another Story 8.43
Season 1 - Episode 6
When Whitey throws Lucas and Nathan off the bus due to their misconduct on the basketball court, not only does it leave the two brothers stranded 30 miles from home, but they encounter a carload of punks who threaten them with a gun. Injured during the game, Brooke needs Peyton to drive her home and in, an unlikely turn of events, Peyton asks Haley for help. Meanwhile, Karen and Keith attend a business function and tempers flare when Dan and Deb are seated at their table.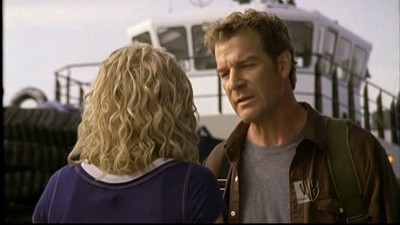 #19 - Like You Like An Arsonist 8.40
Season 3 - Episode 1
In the third season premiere, we finally discover Dan's fate after the fire. Besides the situation with his father, Nathan also has to deal with Haley's reappearance in Tree Hill and the future of their relationship. Meanwhile, Peyton tries to find the truth about the mysterious woman who pretends to be her mother. Also, Lucas looks forward to Brooke's return after a summer apart.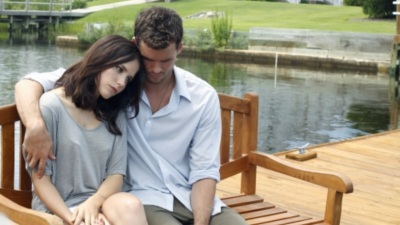 #20 - I and Love and You 8.39
Season 7 - Episode 7
Dan brings Renee onto his television show, leaving Nathan and Haley powerless to stop him from revealing the truth of her pregnancy to the world. Quinn examines what went wrong with David, and Sara and Clay discuss their past. Meanwhile, Brooke comes clean with Julian about her true desires.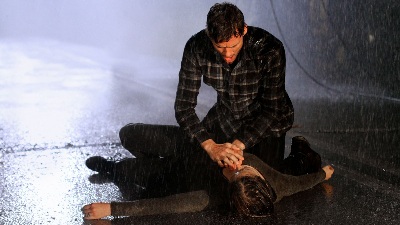 #21 - Darkness on the Edge of Town 8.39
Season 8 - Episode 11
A storm strikes Tree Hill, putting everyone's life in danger.
#22 - Who Will Survive, and What Will Be Left of Them 8.37
Season 3 - Episode 17
The aftermath of the school shooting and the death of Jimmy Edwards forces everyone in Tree Hill to examine their lives. Nathan reassesses his relationship with Haley, while Brooke and Rachel join forces to heal the student body. Dan must deal with the ramifications of shooting Keith, while Lucas and Peyton consider the implications of their kiss in the library.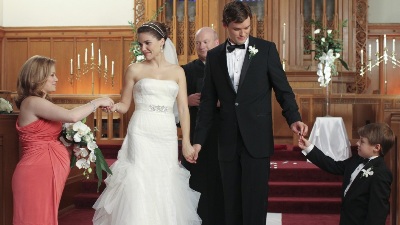 #23 - The Other Half of Me 8.37
Season 8 - Episode 13
Brooke and Julian's wedding day is finally here. Dreams become reality, secrets are revealed and wedding hookups are inevitable.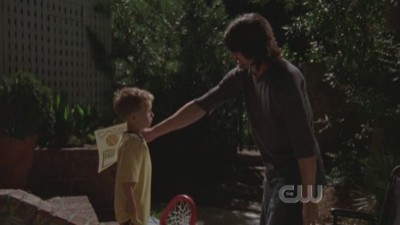 #24 - 4 Years, 6 Months, 2 Days 8.36
Season 5 - Episode 1
It's four years into the future and the Tree Hill gang has finished college. Now, their lives have taken completely different directions. Lucas has written and published a book, Brooke has made it big in the fashion industry with her brand "Clothes Over Bro's", Peyton is pursuing a career in the music business, and Nathan and Haley continue to raise a now older James.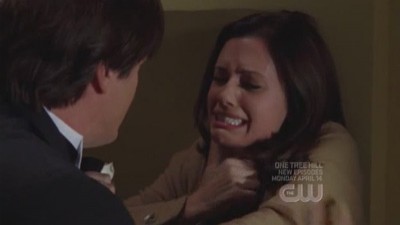 #25 - Hundred 8.35
Season 5 - Episode 12
On Lucas and Lindsey's wedding day, Peyton must choose between intervening and losing Lucas forever. Nathan uses the event to try to mend his marriage to Haley. All are shocked when Dan, who is out of prison on parole, shows up at the event.