Offspring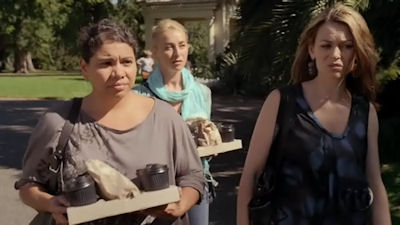 #1 - Pregnant Pause 9.25
Season 3 - Episode 13
Nina celebrates her 35th birthday at the hospital where Darcy has recreated Nina's 8 year old dream birthday party! It is sure to be a night full of surprises!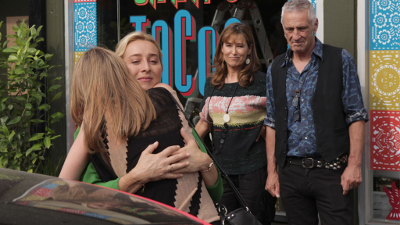 #2 - When Life Gives You Lemons... 8.82
Season 5 - Episode 13
As Billie prepares for a new life overseas, Nina faces Zoe's first birthday and the anniversary of Patrick's death. But first the St Francis staff must face an emergency of epic proportions.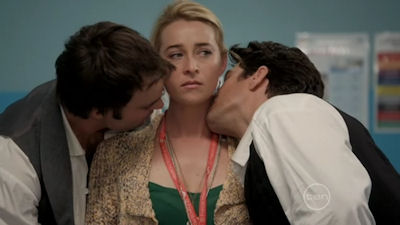 #3 - Proudman Wedding Curse 8.50
Season 2 - Episode 13
Nina makes an important decision about her love life; meanwhile, Billie and Mick try to defy the Proudman Wedding Curse, and Cherie uncovers a shocking family secret.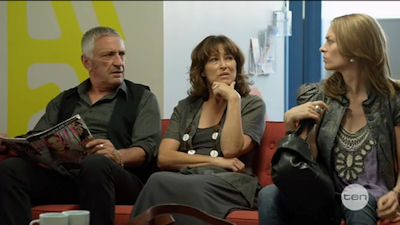 #4 - The Aftermath 8.36
Season 3 - Episode 10
Patrick confronts Nina about the serve Billie gave him over their breakup and her new relationship with Adam. Will Nina face the boundaries of her relationship?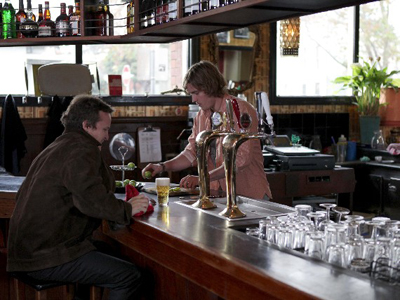 #5 - D-Day 8.33
Season 1 - Episode 6
Nina thinks the worst of her day is over, when, on the morning of her date with Chris Havel, she finds herself navigating the elaborate world of contraception and facing serious performance anxiety issues. Meanwhile, Billie continues to investigate Cherie's mysterious behaviour with an older man, Mick and Ivy break up as he admits he still loves Billie, and much to Jimmy's disgust, Geraldine seems to have the most luck in the bedroom with Mr Soriel, Jimmy's old history teacher.
#6 - The Other Woman 8.25
Season 1 - Episode 10
Nina struggles with being the other woman in Chris' life. Meanwhile, Billie reluctantly becomes Stacey's birthing partner and Jimmy gets more than he bargained for as a human test subject.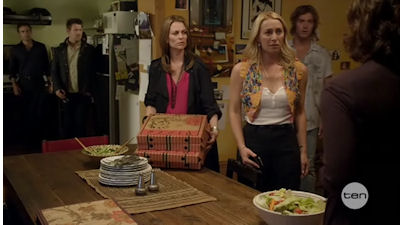 #7 - Happiness is a Delusion 8.25
Season 3 - Episode 1
Nina Proudman is floating on cloud nine. She's in love with Dr Patrick Reid and happy in her job - but is everything about to change?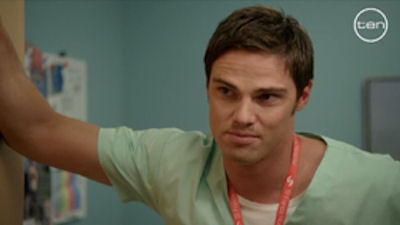 #8 - Two Different Places 8.21
Season 2 - Episode 8
Exhilarated after their night of passion, Nina is determined to master the art of a casual fling. Patrick, however, seems to want something more.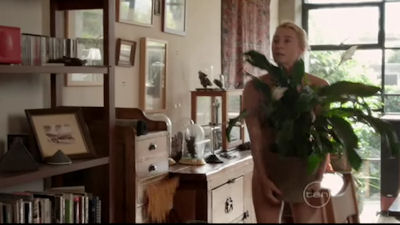 #9 - Acceptance 8.20
Season 2 - Episode 10
Nina hosts a dinner party at Patrick's, where he charms the Proudmans.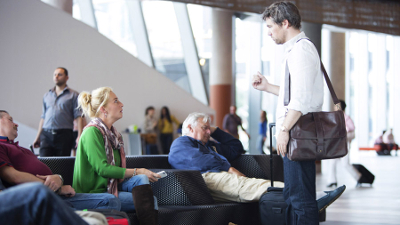 #10 - Moving On
Season 5 - Episode 3
Nina finds herself stuck at the airport with a handsome stranger and time to kill. Will she take advantage of the situation? Meanwhile, Billie prepares for Mick's return.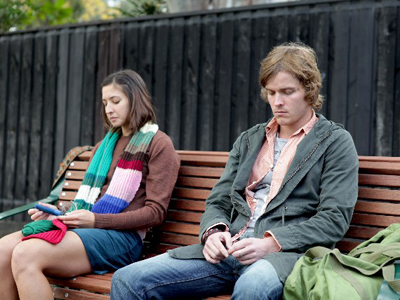 #11 - Carpe Diem
Season 1 - Episode 5
Nina and Chris attempt to seize the moment, but their future is threatened by a complicated past. Cherie's secretive behaviour prompts Billie to start playing detective, and Jimmy and Odile come to a crossroads in their relationship.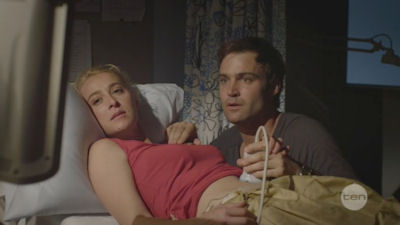 #12 - Outside of the Comfort Zone
Season 4 - Episode 1
Nina and Patrick prepare for parenthood as Billie struggles to cope with Nina's pregnancy. Meanwhile, a new arrival sparks interest at the hospital.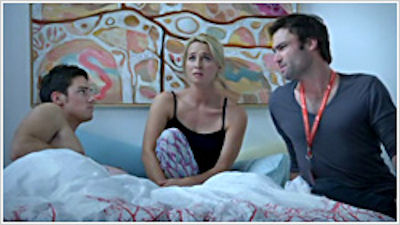 #13 - The Way You Are
Season 2 - Episode 5
Nina struggles to decide on a course of action after Fraser freezes again during a routine consultation. Meanwhile, Mick and Andrew fight over old issues, and Jimmy is upset by his parents' hypocrisy.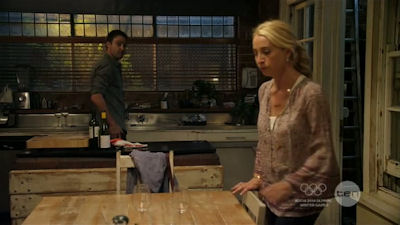 #14 - Second Chances
Season 4 - Episode 2
Nina discovers Patrick's mysterious past whilst Billie fights to take over the family.
#15 - Love, Pain and the Whole Damn Thing
Season 5 - Episode 11
Billie struggles with the knowledge that Mick is single; Nina deals with the fallout from Thomas meeting the Proudmans; Kim has a shock proposal for Clegg.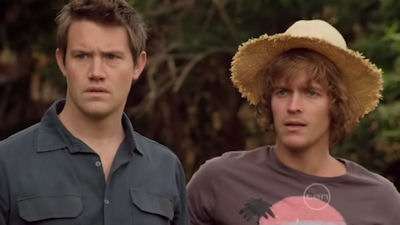 #16 - Complications
Season 2 - Episode 11
Nina and Patrick decide to fight for their relationship, but could an email from Chris Havel throw a spanner in the works? Meanwhile, Darcy and Geraldine plan a family intervention for Jimmy.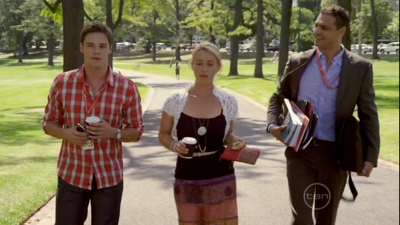 #17 - Baby Bumps
Season 2 - Episode 2
Nina and Fraser continue to get to know each other. Cherie returns to her job as a nurse at the hospital. Billie and Mick discover they will have to go through IVF in order to have a baby. Nina goes on a date with her fathers doctor Ben. Billie reveals to Mick she had two abortions during her teens.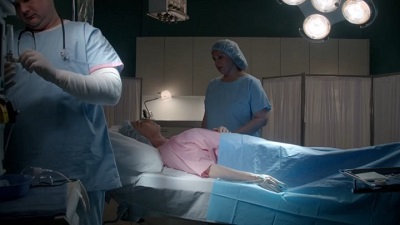 #18 - Sisters Aren't Doing It For Themselves
Season 6 - Episode 8
Nina's attempt to do something for Billie spirals into a huge decision which could impact Nina's life forever and threatens to tear the two sisters apart.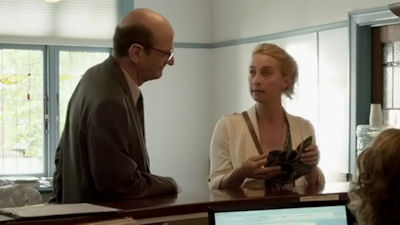 #19 - Fertility Woes
Season 3 - Episode 3
Burying concerns over the identity of her biological father, Nina focuses on the hunt for a rental property with Patrick. Nina's only forced to confront the issue when Billie reveals she located one of the possibilities. Billie's disappointed to discover her only fertile time of the month coincides with Tim and Andrew's first big date. Jimmy and Zara attend the first ultrasound for their baby.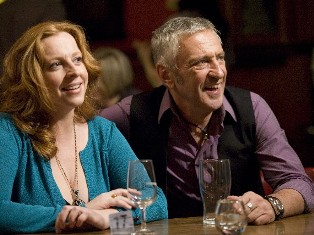 #20 - Making Peace
Season 1 - Episode 9
Still in shock after Alice's unexpected arrival, Nina feels the urge to make peace with her own past and goes to see Brendan. Meanwhile, Billie rights a wrong and as a result, proves her love for Mick.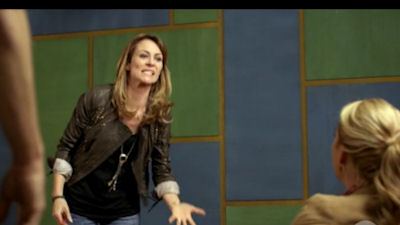 #21 - Dialing Up the Crazy
Season 4 - Episode 11
The Proudman family implodes when Nina and Patrick's counselling session goes public.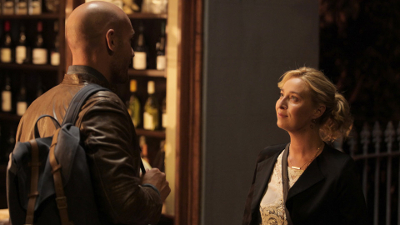 #22 - Expect the Unexpected
Season 5 - Episode 8
It's finally date night for Nina and Thomas, but the night takes an unexpected turn. Meanwhile, Billie presents Jimmy with an interesting business opportunity.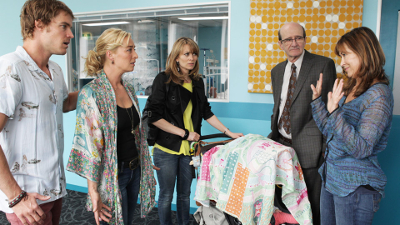 #23 - I'm Always Here 8.20
Season 5 - Episode 7
A Proudman life hangs in the balance; Nina faces a huge dilemma; Billie's life takes an unexpected turn.
#24 - A Present from the Past
Season 6 - Episode 6
The staff at St Francis are shocked when an earlier PR crisis explodes into something far more serious. Nina sees a new side to Harry and is rocked by a visitor from Patrick's past.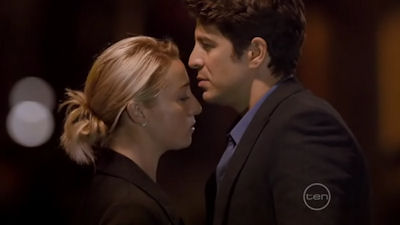 #25 - What Goes Around Comes Around
Season 2 - Episode 12
Nina's life is thrown into a spin by the return of Chris Havel. How will our leading lady juggle two gentlemen callers? Meanwhile, Billie meets Mick's mother, and Cherie faces a health scare with Ray.