Mob City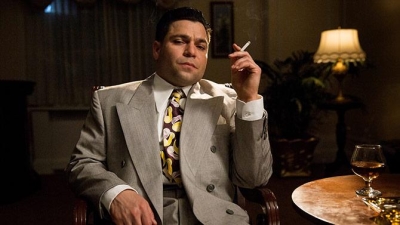 #1 - Stay Down 8.37
Season 1 - Episode 6
Joe puts his life in jeopardy to protect Jasmine; Captain Parker is determined to clean up the corruption in the LAPD; Meyer comes to Bugsy with unwelcome news.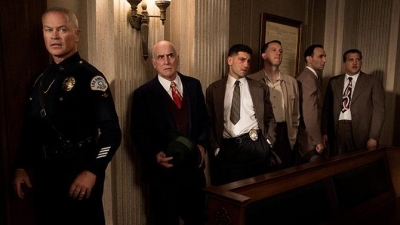 #2 - Oxpecker 8.14
Season 1 - Episode 5
Bugsy Siegel's trial approaches; a violent massacre wrecks Captain Parker's plans; Jasmine realizes she has overlooked a detail that could put her in danger.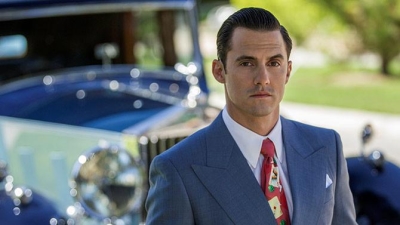 #3 - His Banana Majesty 8.06
Season 1 - Episode 4
The police manage to get Bugsy Siegel behind bars; mobster Jack Dragna makes a move; Jasmine is threatened at her apartment; Joe gets an unexpected visit from Sid.
#4 - Red Light 7.84
Season 1 - Episode 3
Bugsy reveals a plan that will transform the city; Bugsy uses violence to prove a point; the police force scours the city for leads; Jasmine struggles to stay out of harm's way.
#5 - Reason to Kill a Man 7.78
Season 1 - Episode 2
Hal Morrison and Captain William Parker interrogate Jasmine in a desperate attempt to gain insight into Hecky Nash's blackmail scheme. Keeping a close eye on Jasmine, Joe discovers she's hiding a secret that could cost her her life. Meanwhile, Sid and Terry get a tip that leads to a violent display of revenge.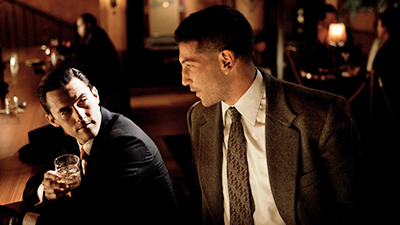 #6 - A Guy Walks Into A Bar 7.70
Season 1 - Episode 1
Hecky Nash bribes police detective Joe Teague to protect him during a dangerous blackmail scheme involving the Los Angeles mob. Seeing this as a perfect opportunity to bring down one of the city's most infamous mobsters, the Los Angeles police force looks to Teague for key information in hopes of crippling the heart of L.A.'s organized crime.