Major Crimes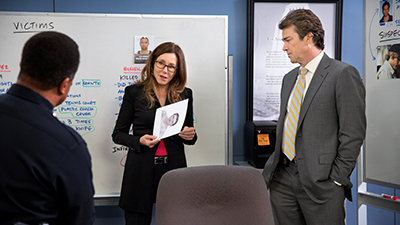 #1 - Return to Sender (2) 8.28
Season 2 - Episode 19
The Major Crimes unit draws closer to finding a dangerous serial killer. Rusty faces his biggest challenge yet when he bravely takes the stand against Phillip Stroh. Complicating the case further, the team goes head to head with Linda Rothman, a tough, powerful attorney who doesn't let morals stand in her way of winning a case.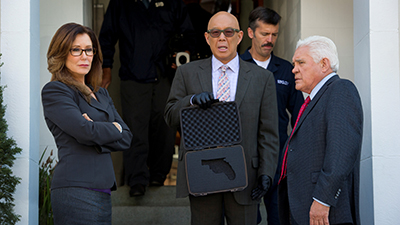 #2 - Poster Boy 8.16
Season 2 - Episode 11
The team works strategically to capture a spree killer who has put everyone on high alert. Trying to solve the case quickly, Raydor is torn between two seemingly right decisions, each of which comes with major consequences. Meanwhile, Rusty is given some extra freedom, but more threats leave him afraid to stray far from home.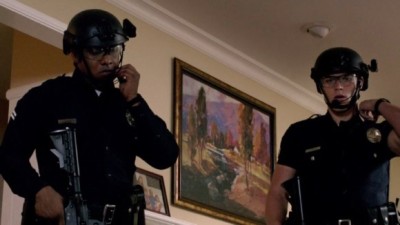 #3 - Two Options 8.14
Season 3 - Episode 7
When SWAT officers working Crime Suppression discover an elderly couple gunned down in their own home, Major Crimes must team up with the LAPD's Special Operations Bureau to hunt down a killer stalking the city of Los Angeles, and taking hostages along the way.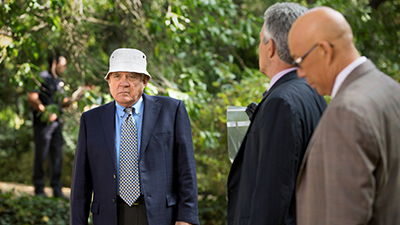 #4 - Return to Sender (1) 8.10
Season 2 - Episode 18
The squad must work quickly to track down a serial killer before he strikes again. Meanwhile, things get dangerous over a game of chess.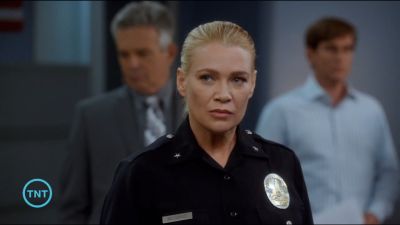 #5 - Zoo Story 8.09
Season 3 - Episode 10
The LAPD finds itself in a precarious situation during an investigation into the disappearances of a string of young girls from a popular nightclub, leading to a turf battle between The Major Crimes division and the Special Operations Bureau. Fritz Howard remains on the mend from poor health, while Rusty's mom continues to struggle with the law and her sobriety.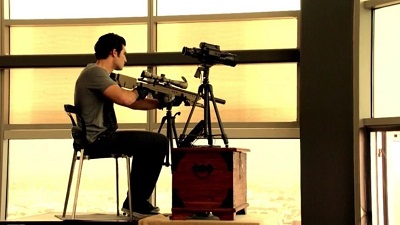 #6 - Long Shot 8.07
Season 1 - Episode 10
Season Finale. When a peaceful ceremony turns deadly, Major Crimes and the FBI team up to track down a dangerous sniper. And Raydor negotiates a deal that even Provenza can get behind.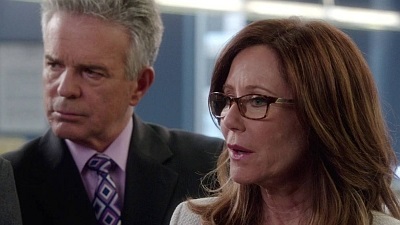 #7 - Sweet Revenge 8.05
Season 3 - Episode 9
The mysterious murder of a tech-entrepreneur with questionable morals and possible mob connections has the Major Crimes division working overtime. Meanwhile, Rusty struggles to feel accepted when Raydor's son Ricky comes home to visit and Fritz Howard prepares to assume command of the LAPD's Special Operations Bureau.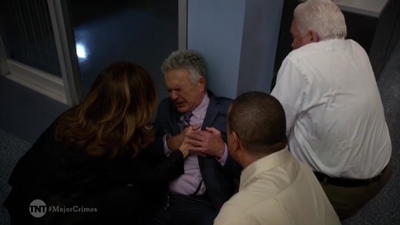 #8 - White Lies (3) 8.04
Season 5 - Episode 13
The Major Crimes unit gets closer to the elusive mastermind behind the Dwight Darnell murders; Buzz and Rusty's investigation into the murder of Buzz's father comes to an end.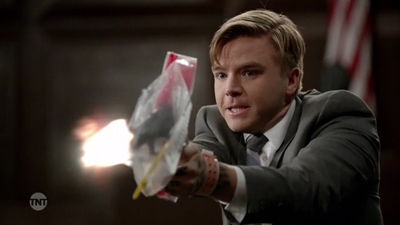 #9 - White Lies (1) 8.03
Season 5 - Episode 11
In attempting to clear up lose ends from their investigation of a gang of White Supremacists, Major Crimes detectives audit the trial of serial killer Dwight Darnell, and end up facing their most deadly case ever while Rusty's psychologist, Dr. Joe, faces an unexpected confrontation that leaves his life in jeopardy.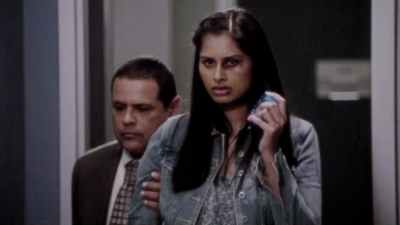 #10 - Do Not Disturb 8.01
Season 3 - Episode 5
A murder committed in a hotel room is investigated and results in some potential international repercussions. Rusty thinks about how to share a huge secret with the rest of the squad.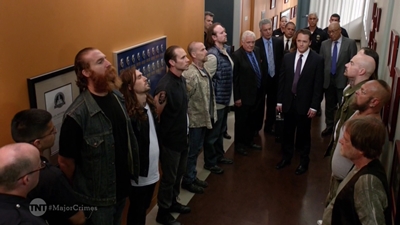 #11 - White Lies (2) 8.00
Season 5 - Episode 12
The Major Crimes unit continues to investigate the conspiracy behind Dwight Darnell's murders and his links to the Zyklon-Brotherhood. Sharon Raydor, disturbed by her own reactions to the case, seeks penance in the Ritual of Confession.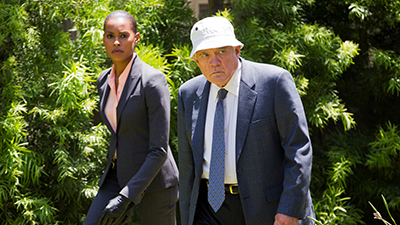 #12 - The Deep End 7.99
Season 2 - Episode 8
The media goes into a frenzy over race relations when the body of a young Latino man is found at the home of a white award-winning swimming coach. Flynn struggles with an emotional dilemma on the eve of his daughter's wedding. Kris' mother pays Raydor a visit to discuss some concerns.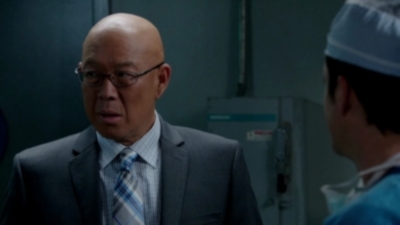 #13 - Flight Risk 7.99
Season 3 - Episode 1
When a father and his two young children go missing, the squad has to work quickly to find them, while uncovering a slew of terrible family secrets along the way. Meanwhile, Raydor does her best to trust Rusty as he begins to take suspicious trips out on his own.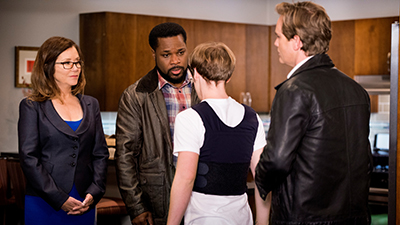 #14 - Year-End Blowout 7.98
Season 2 - Episode 17
A year-end blowout sale becomes literal for a used-car lot after one of its owners is killed when a bomb explodes. While the squad tries to find who is responsible, Rusty dons a bullet-proof vest under the watchful eye of Lt. Chuck Cooper, an SIS (Special Investigation Section) supervisor, in an attempt to catch the person responsible for threatening his and Sharon's life.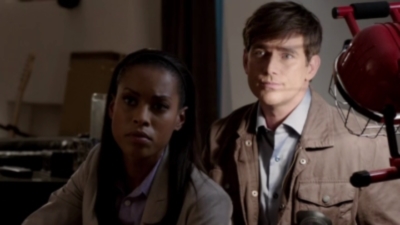 #15 - Letting It Go 7.97
Season 3 - Episode 4
The violent murder of an alleged rapist gives the squad the emotional task of questioning possible suspects. Meanwhile, Rusty begins to question his mother's motives as he catches her in a lie.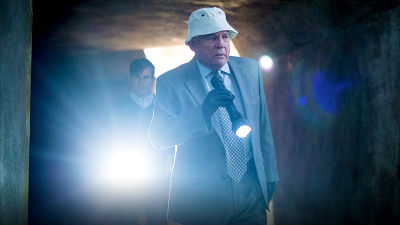 #16 - Down the Drain 7.95
Season 3 - Episode 11
A surrogate adoption gets complicated, leaving one person dead and a lot of people searching for answers. The Major Crimes division gets their hands dirty as they explore LA's underground water system. Sharon works to make Rusty officially part of her family, while he struggles to tell his biological mother (guest star Ever Carradine) about the upcoming adoption.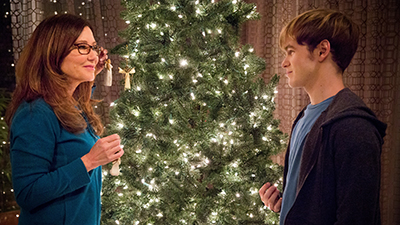 #17 - Curve Ball 7.94
Season 2 - Episode 15
Christmas vacation is interrupted for the Major Crimes Division when a baseball scout is found dead in his RV. The squad works through the murder case, unfolding a complicated kidnapping scheme. Meanwhile, Rusty opens up to Dr. Joe about his mom.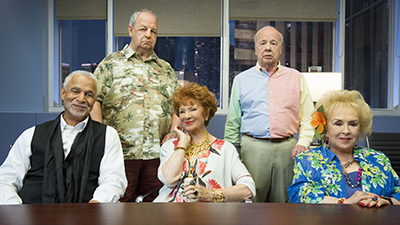 #18 - There's No Place Like Home 7.94
Season 2 - Episode 9
Provenza faces possible permanent desk duty while the squad investigates the suspicious death of a loathsome ICE agent which brings them into contact with the residents of an ancient apartment complex nicknamed La Shangri-la.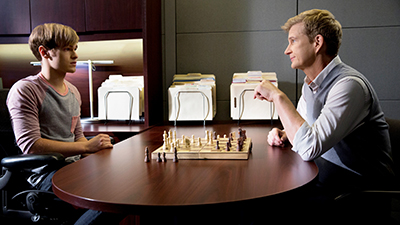 #19 - Jailbait 7.93
Season 2 - Episode 13
When a newly released prisoner misses two back-to-back parole meetings, the squad is called in to track him down after the suspect's therapist expresses concerns over his mental state. Meanwhile, Sharon invites therapist Dr. Joe Bowman to the office to evaluate Rusty over a game of chess.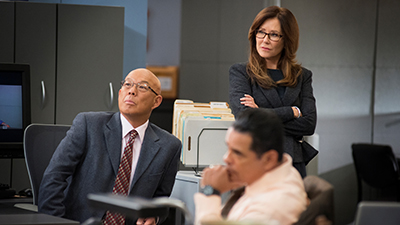 #20 - Backfire 7.93
Season 2 - Episode 10
In a case that hits a little too close to home for Rusty, a 19-year-old prostitute is brutally murdered. The squad rushes to reach a deal with the remorseless killer they believe is part of a larger criminal enterprise. Their efforts, however, do not sit well with the judge assigned to the case.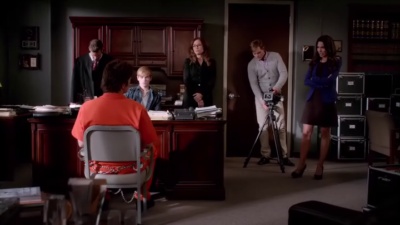 #21 - Special Master (1) 7.93
Season 3 - Episode 18
Phillip Stroh (guest star Billy Burke) returns and is demanding a new deal from DDA Rios (guest star Nadine Velazquez) in exchange for his cooperation regarding "future murders." In a race against the clock to prevent the deaths of three women, Major Crimes works to save the victims while decoding the source of Stroh's information.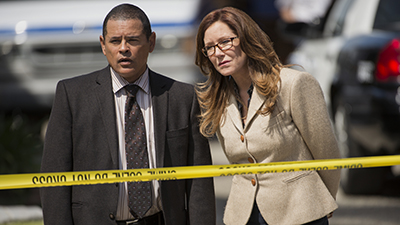 #22 - Personal Day 7.92
Season 3 - Episode 2
Shortly after being released from prison, a man who proclaimed his innocence is found murdered. The victim's case is reopened and the squad works hard to solve a seventeen-year old murder. To the surprise of Raydor, Rusty confesses the reason behind his recent suspicious activity.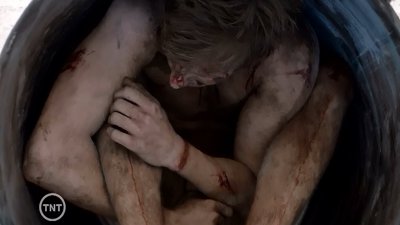 #23 - Citizens Arrest 7.91
Season 1 - Episode 5
When a kidnapping turns deadly, the squad scrambles to crack the case and turns to a district attorney for help. Meanwhile, DNA evidence shows that Rusty has connections to the justice system.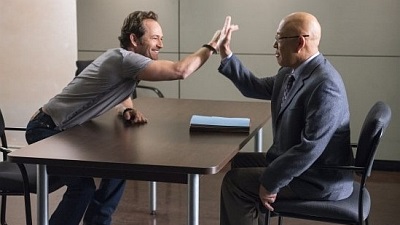 #24 - Cutting Loose 7.91
Season 3 - Episode 8
Lt. Mike Tao of Major Crimes finds himself doing double duty when the star of the cop show on which he moonlights as a consultant becomes the prime suspect in the murder of his biggest fan.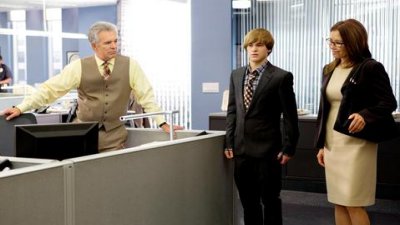 #25 - Dismissed with Prejudice 7.91
Season 1 - Episode 8
When a murder conviction is overturned after eight years, Tao is forced to question his past actions. And Rusty struggles to be himself during his first outing with his father, Daniel Dunn.