Girl Meets World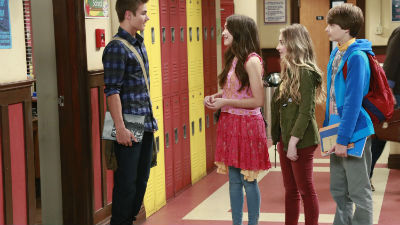 #1 - Girl Meets Gravity
Season 2 - Episode 1
Riley and Maya are anxious to begin eighth grade and have a new teacher, that isn't Riley's father. Meanwhile, Mrs. Svorski asks Topanga to take over at the bakery.
#2 - Girl Meets Sweet Sixteen
Season 3 - Episode 20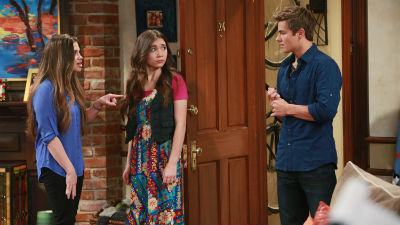 #3 - Girl Meets the New World
Season 2 - Episode 2
Riley and Lucas' classmates are curious as to what's going on with their relationship, which ultimately confuses them more than ever before.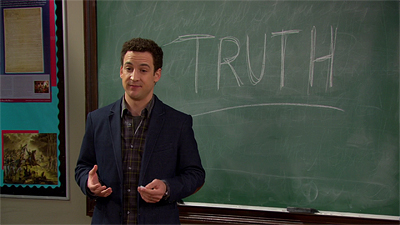 #4 - Girl Meets The Truth
Season 1 - Episode 5
After Cory teaches a lesson on truth, Riley and Maya struggle with whether or not it was right to lie to Farkle and tell him he's a good actor and if Maya should keep the locket she found, even though it doesn't belong to her.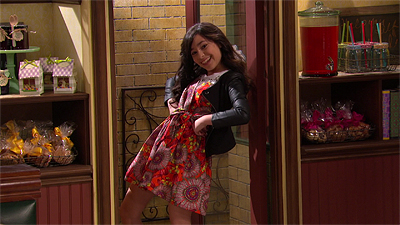 #5 - Girl Meets Smackle
Season 1 - Episode 8
When Smackle, a debate champion from another school who happens to have a crush on Farkle, realizes that he only sees her as an academic rival, she enlists Maya and Riley to give her a makeover.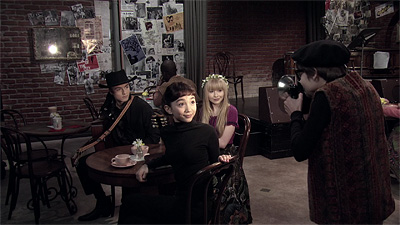 #6 - Girl Meets 1961
Season 1 - Episode 9
Cory gives the class a living-history assignment that takes the four friends back to New York City in 1961.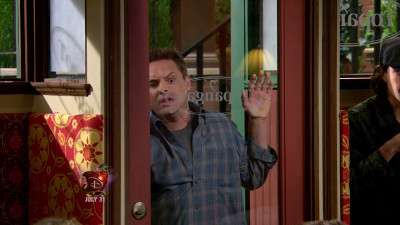 #7 - Girl Meets Mr. Squirrels Goes to Washington
Season 2 - Episode 9
Uncle Eric is recruited to run for the Senate, but learns it was only because they expected him to lose. Riley and her friends rally together to help his campaign.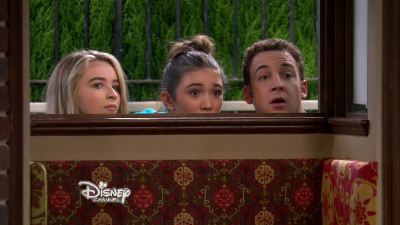 #8 - Girl Meets Hurricane
Season 2 - Episode 8
Cory and Shawn take the girls out for a fun night, but just as Maya feels closer to Shawn, someone from his past comes back into his life and risks ruining everything.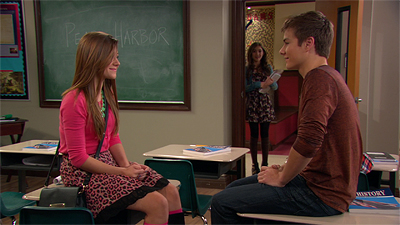 #9 - Girl Meets Sneak Attack
Season 1 - Episode 3
Riley becomes jealous when another girl flirts with Lucas, so she enlists Maya and Farkle's help to learn how to flirt too.
#10 - Girl Meets Upstate
Season 3 - Episode 6
Maya and Riley travel upstate to help Maya find her true artistic voice, but they neglect to tell Cory and Topanga where they are going.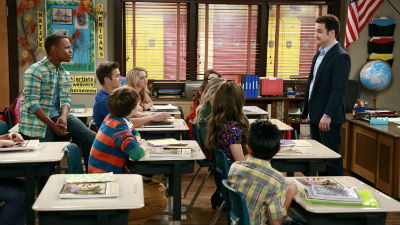 #11 - Girl Meets the Secret of Life 7.95
Season 2 - Episode 3
When Lucas' old friend from Texas comes to New York, Lucas begins to wonder if New York had really changed him, and he starts to keep secrets from Riley.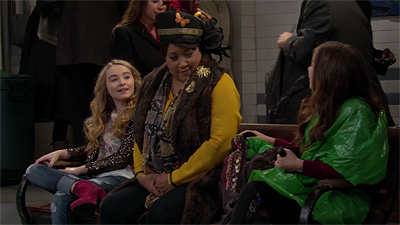 #12 - Girl Meets Crazy Hat
Season 1 - Episode 10
Cory divides his class into two fake companies for a lesson, one driven by profits and the other by making people happy. Meanwhile, Riley and Maya encounter a lady in the subway who is quite different than they first perceive her to be.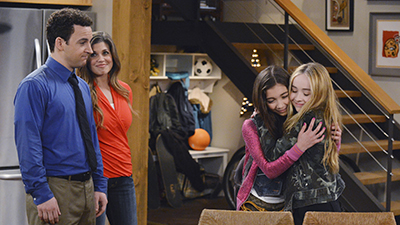 #13 - Girl Meets World
Season 1 - Episode 1
When Maya leads a rebellion in class, Riley joins in to try to be like her - much to her father, Cory's, dismay.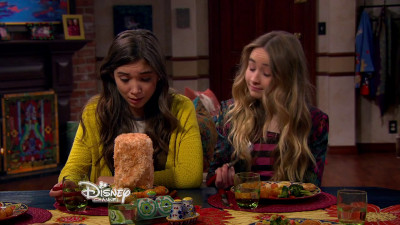 #14 - Girl Meets the Tell-Tale-Tot
Season 2 - Episode 6
Riley tells a lie so she and Maya can attend a party and must deal with the guilt of sneaking around her parents.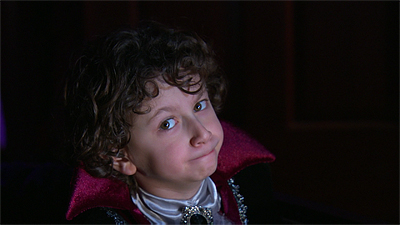 #15 - Girl Meets World: Of Terror
Season 1 - Episode 11
The kids face a trilogy of terror when Riley has a sleepover at Maya's with her Gammy Hart and pet ferret. Auggie confronts the monster under his bed, and Farkle tackles his most terrifying fear yet - playing softball.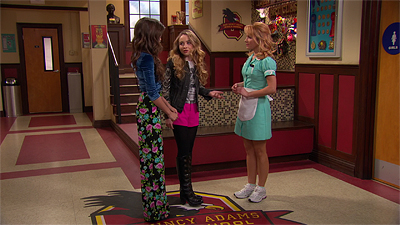 #16 - Girl Meets Maya's Mother 8.02
Season 1 - Episode 7
When Maya's artwork is featured at a school event, Riley sees it as an opportunity to help Maya mend her relationship with her mother. Meanwhile, Cory and Topanga get a surprise visit from their childhood friend Minkus.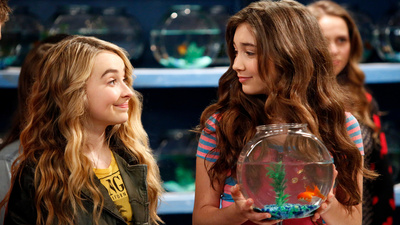 #17 - Girl Meets Fish
Season 2 - Episode 11
It's Riley's turn to take the class fish home for the weekend, but it dies as soon as she gets it. Auggie suspects foul play.
#18 - Girl Meets Bear
Season 3 - Episode 12
It's a state of emergency in the Matthews household when Riley's childhood teddy bear, Barry, is missing; Riley gathers a search party.
#19 - Girl Meets Triangle
Season 3 - Episode 5
Maya's art teacher implies that her friendship with Riley could be affecting her artist's voice, thus kicking her identity crisis into full gear.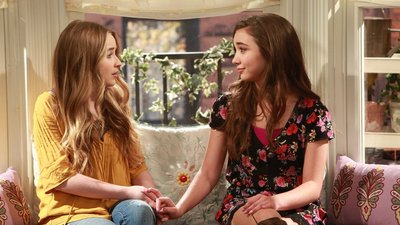 #20 - Girl Meets Creativity
Season 2 - Episode 14
When art and music are threatened to be cut from school, the kids have to find a creative way to convince the school board to show their value.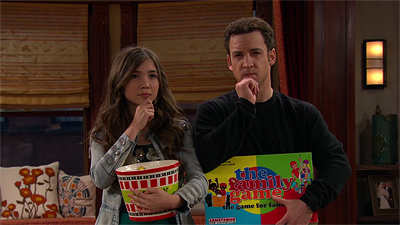 #21 - Girl Meets Game Night
Season 1 - Episode 17
Riley invites her friends along to join the traditional Matthews' Family Game Night, and Maya is excited to learn Riley's Uncle Josh is joining as well.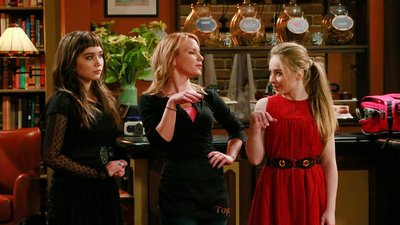 #22 - Girl Meets Yearbook
Season 2 - Episode 12
The kids aren't satisfied with what they've been voted "Most Likely" for in the school yearbook, and take matters into their own hands to change it.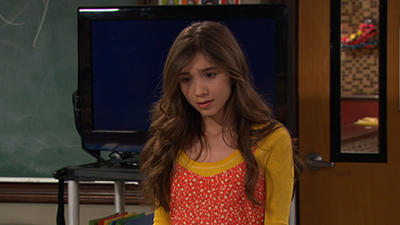 #23 - Girl Meets Friendship
Season 1 - Episode 14
When Cory teaches his class about various forms of government, Lucas, Riley and Farkle decide to run against each other for 7th-grade class president.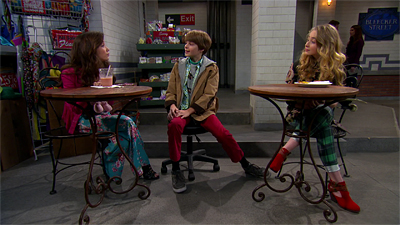 #24 - Girl Meets Farkle's Choice
Season 1 - Episode 19
Farkle has to choose between Riley and Maya as dates to an awards ceremony that he attends annually. At first neither of the two are interested in attending the event, since neither of them like him the way he likes them; but after showing the girls how great of a guy he is, the two end up fighting over who gets to be his date. Meanwhile, Topanga, Cory, and Auggie have a book club with Auggie's girlfriend, Ava.
#25 - Girl Meets a Christmas Maya
Season 3 - Episode 18