Boy Meets World
#1 - Brave New World (1) 8.47
Season 7 - Episode 22
In the clip-filled finale, Cory wrestles with his fear of moving to New York for Topanga's internship, triggering-in flashbacks-a host of memories. When he finally opts to take Manhattan, it turns out that Shawn, Jack and Eric have all made big moving plans of their own.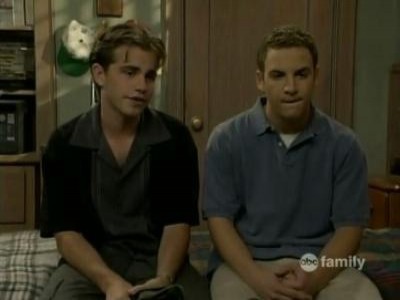 #2 - They're Killing Us 8.39
Season 7 - Episode 6
Topanga and Cory hash out their wedding woes, which include his selection for best man and her dress-hating bridesmaids. Meanwhile, Alan and Amy try to cut costs by hiring Feeny as the big day's musical attraction.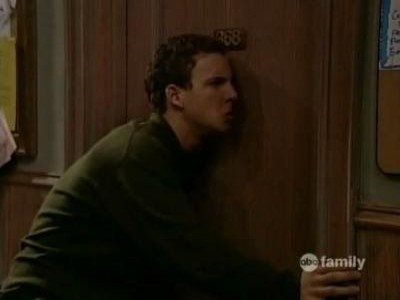 #3 - Hogs and Kisses 8.28
Season 6 - Episode 6
After a director has Shawn and Topanga kiss while making a promotional film, Cory-certain the duo are harboring romantic feelings for one another-directs them to go on a date and explore their emotions. Meanwhile, Eric and Jack pretend to be mannerly in front of Rachel.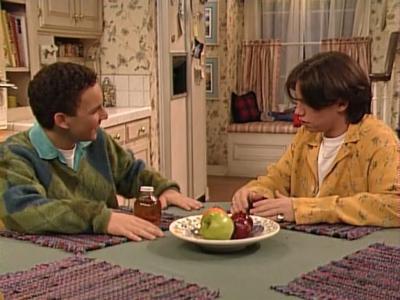 #4 - The Heart is a Lonely Hunter 8.27
Season 3 - Episode 15
Shawn gets turned down by a "nice girl", Dana Pruitt, who in turn, sets her sights on Cory instead.
#5 - Life Lessons 8.23
Season 3 - Episode 18
Cory's classmates choose him to persuade Mr. Feeny to change the rather tiring exam schedule, but when the good teacher refuses, the group of teens who chose Cory vandalize Mr. Feeny's home.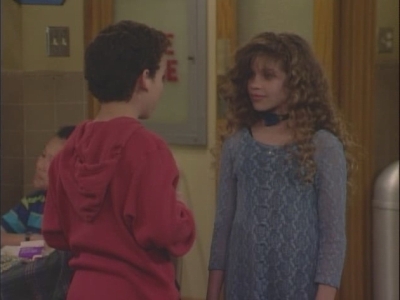 #6 - Boy Meets Girl 8.23
Season 1 - Episode 21
When Cory's class watches a film on puberty and how it can affect your emotions, Shawn gets his first date, and Cory's jealousy toward the subject.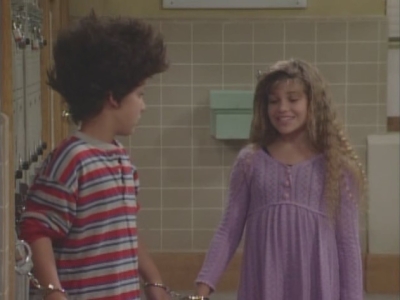 #7 - Cory's Alternative Friends 8.23
Season 1 - Episode 4
Cory becomes friends with his school's outcasts when he changes his hair and finds that the consequences are very fatal.
#8 - Fishing for Virna 8.21
Season 4 - Episode 4
When Shawn's mother arrives back in town, Cory decides to re-unite his friend's family, while at the same time honor the memory of Brenda, the devoted cafeteria lady of the school lunchroom.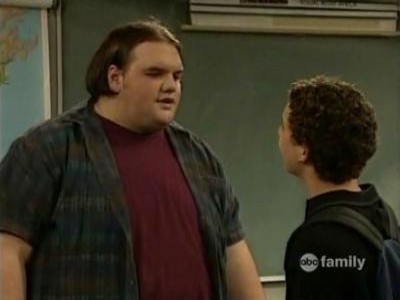 #9 - Sixteen Candles and 400-lb. Men 8.21
Season 4 - Episode 9
Cory agrees to go to a wrestling match with a buddy on the same night as Topanga's Sweet 16 party.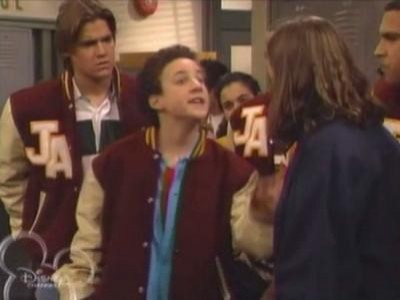 #10 - The Thrilla' in Phila' 8.20
Season 2 - Episode 21
Cory realizes that the school year is nearly over, and that he doesn't have any extracurricular activities to list in the yearbook, so he joins the wrestling team.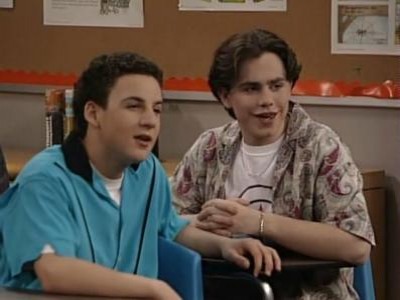 #11 - The Happiest Show on Earth 8.18
Season 3 - Episode 21
Cory follows Topanga to Disney World to win her back, but she misinterprets his attempts, thinking they are meant towards another girl.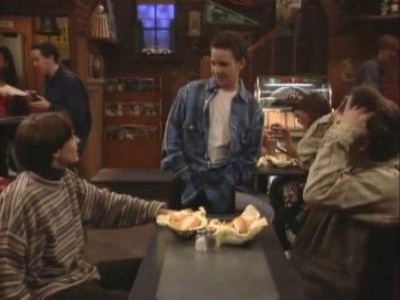 #12 - Danger Boy 8.18
Season 2 - Episode 16
When his girlfriend's younger sister comes to town, Eric asks Shawn on a double-date instead of Cory, which makes Cory decide to get a new image as a "bad boy".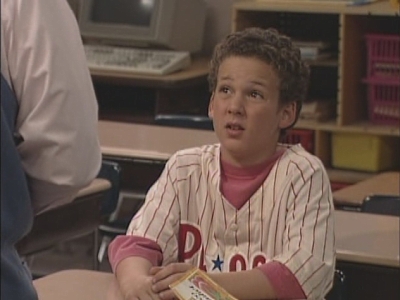 #13 - Pilot 8.17
Season 1 - Episode 1
Cory Matthews winds up with detention after trying to listen to a Phillies game in class, while his teacher, Mr. Feeny, is trying to teach the class the great value that love has in all of their lives. However, Cory doesn't find love and girls such a good thing when his older brother, Eric, takes a girl to a Phillies game instead of him. This prompts Cory to move into his treehouse.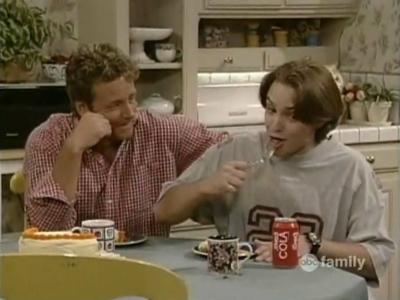 #14 - Brothers 8.16
Season 5 - Episode 1
When Eric moves back home, Cory vows to get him a place to stay. But the roommate he finds turns out to be Shawn's half-brother.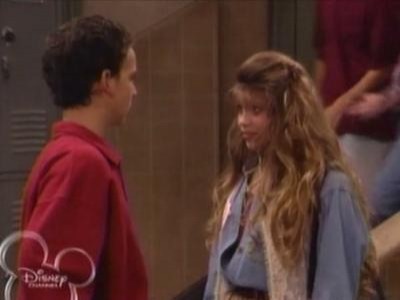 #15 - Band on the Run 8.16
Season 2 - Episode 8
Cory and Shawn lie to impress girls, saying that they are in a band called The Exits, but they are exposed when Mr. Feeny books them to play at the school dance.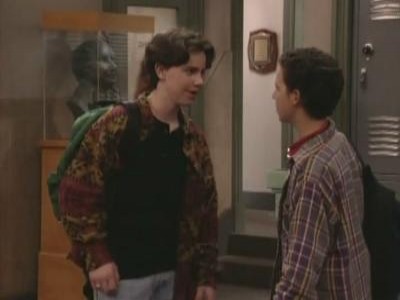 #16 - Fear Strikes Out 8.15
Season 2 - Episode 9
Cory vows never to date again after he can't find the courage to kiss Topanga at a party.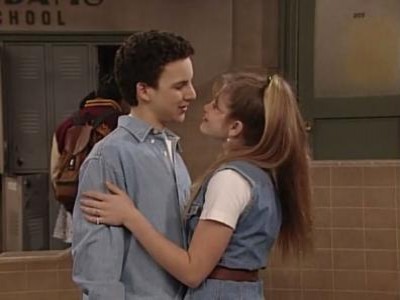 #17 - Brother Brother
Season 3 - Episode 22
Cory dreads his upcoming summer vacation when he realizes that Topanga's going to camp, Shawn's traveling with his father, and Eric's leaving for college - and not coming home again.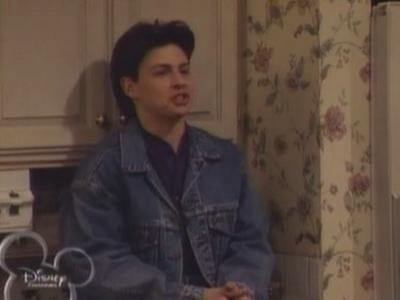 #18 - Career Day
Season 2 - Episode 22
When Shawn's mother runs away - with his and his father's trailer home, Shawn must stay at Cory's while his father hunts her down. This happens on career day, on which Cory is feeling embarrassed because he feels his Dad's job is too boring.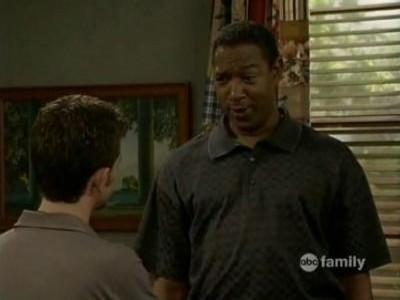 #19 - Angela's Ashes
Season 7 - Episode 21
When Angela's father says he wants to take her to Europe for a year, Cory thinks Shawn isn't being honest with himself if he lets the girl that he loves go away. Meanwhile, graduating seniors Eric, Jack and Rachel figure out their plans after college.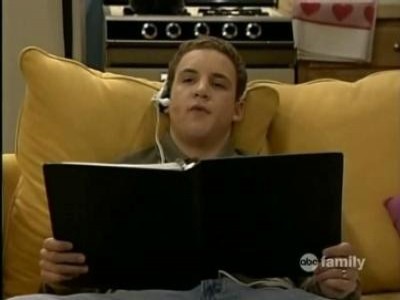 #20 - The Provider
Season 7 - Episode 13
Cory and Topanga's love nest turns into a battle zone after she lands a better job than his at-home telemarketing gig. Meanwhile, Eric gets his money's worth out of a lucky penny, until he passes it on to his brother.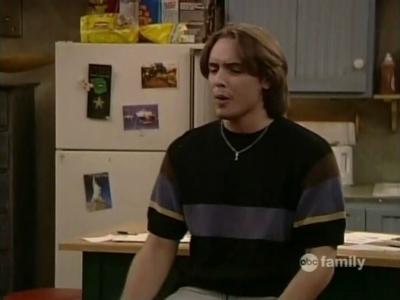 #21 - Honesty Night
Season 5 - Episode 21
A reconciled Cory and Topanga pretend to be estranged so Shawn can be the one to "reunite" them, despite Mr. Feeny's warning that they are "boarding the train of terrible mistakes". Shawn's mediation tactics lead to more turmoil for the duo: when he encourages them to be open about their hurt feelings, they insult each other and break up again. It's finally up to Shawn (with an assist from Cory's parents) to set things straight once and for all. Also Eric has trouble figuring out his word-a-day calender.
#22 - Janitor Dad
Season 4 - Episode 6
Verna presents Chet with an ultimatum to find work, or she will take off once again. This causes Chet to land the job of school janitor, utterly humiliating Shawn.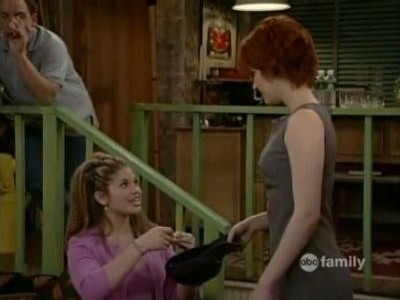 #23 - The Truth About Honesty
Season 6 - Episode 20
When Cory and Topanga make an agreement to tell the truth about everything and everyone, their totally honest pact creates tension at Rachel and Jack's first dinner party. When the party guests play a game that forces them to also tell the truth, personal feelings are revealed that they would rather keep to themselves.
#24 - Back 2 School 8.15
Season 2 - Episode 1
It appears that Cory has a tough school year ahead of him in junior high, when he learns that Mr. Feeny is the school's new principal, and he also gets on the bad side of the school's bully, Harley.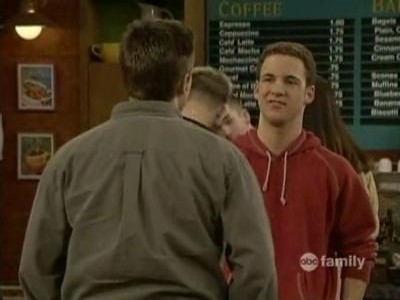 #25 - Brotherly Shove
Season 7 - Episode 19
Family ties threaten to choke Eric and Cory when they argue over what to sell-and what to save-at a Matthews garage sale. Meanwhile, Jack and Shawn try to become more brotherly, but can't find anything in common to bond over.