The Best Episodes of Good Luck Charlie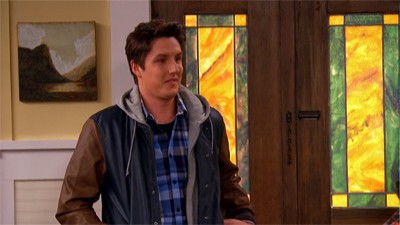 #1 - Doppel Date
Season 4 - Episode 2
Teddy moves on and looks for a new guy who looks just like Spencer.
Directors: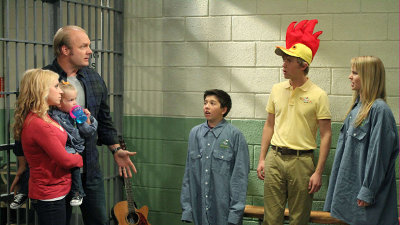 #2 - Charlie Is 2 9.18
Season 2 - Episode 1
Charlie turns 2 years old.
Directors: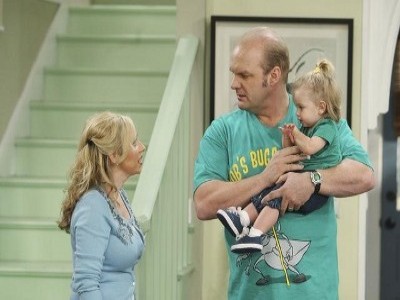 #3 - Charlie Goes Viral 9.11
Season 1 - Episode 15
PJ video tapes Charlie when she is being funny and puts the videos on the internet. Charlie becomes an over night super star getting tons of hits from the videos. When Amy and Bob find out, they don't like how Charlie is popular over the internet and they force PJ to take the videos down. After that, Charlie's fans get mad.
Directors: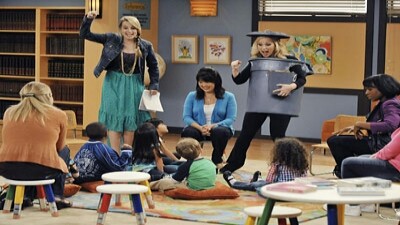 #4 - Story Time
Season 2 - Episode 28
Teddy and Amy compete writing a children's story to get published. While doing deliveries, PJ gives advice to a newlywed couple. Bob does career day at Gabe's class.
Directors: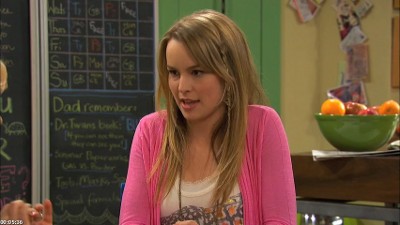 #5 - Termite Queen
Season 2 - Episode 21
Teddy goes with Bob to the exterminator convention in hopes of making him happy enough to buy her a car. Meanwhile, Gabe and Jake shoot a monster movie starring Charlie. Plus, PJ's friend from Kwikki Chikki University, Gravy, is allowed to stay in the Duncans' household. Gravy drives Amy crazy with his abnormal living habits.
Directors: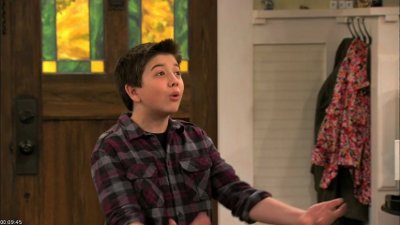 #6 - Amazing Gracie
Season 2 - Episode 20
Teddy has been meaning to buy a used car. An excellent offer comes up when Mary Lou Wentz wants Harry Wentz to sell his car, that he calls Gracie, because it takes up too much space in the garage. Teddy buys the car and on the way home, she accidentally totals it. Meanwhile, Amy is offended and upset that Charlie will not make a scene while getting dropped off at preschool, which leads to Mommy & Charlie Day, a day where Amy bonds with Charlie, hoping she will cry when she drops her off at preschool the next day. The next day, Charlie gives Amy a heartwarming hug. Elsewhere, PJ and Gabe try to finding Bob a friend to avoid going on their annual father and son fishing trip.
Directors:
#7 - Sun Show - Part 2
Season 2 - Episode 19
Still thinking that they are cursed, Amy encounters plumeria numerous times and gets severe allergic reactions. Teddy finally finds Charlie seeing her playing with a group of other children. Bob asks Teddy to pretend to be Amy for the time-share seminar. After making a promise to God during his and PJ's near-death experience on an aerial tour, Gabe coaches PJ to face his fears.
Directors:
Bob Koherr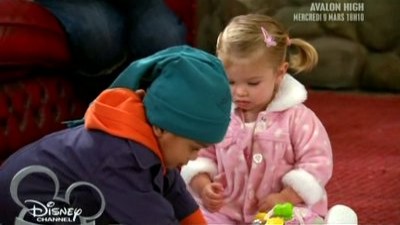 #8 - Snow Show (1) 8.92
Season 1 - Episode 24
The Duncans go on a family road trip to a ski resort in the mountains. While on the ski trip, Teddy meets a psychic who tells her that she will meet her true love during the vacation. She meets two guys, and her ex-boyfriend, Spencer. What will happen next?
Directors: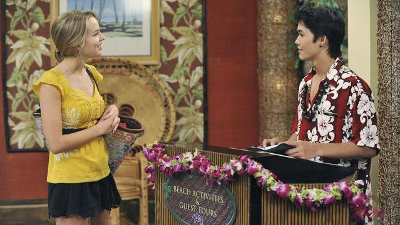 #9 - Sun Show - Part 1
Season 2 - Episode 18
The Duncan family goes on a trip to Hawaii in celebration of Bob and Amy's 20th wedding anniversary. After wandering onto sacred ground, Amy gets the entire family cursed, but refuses to believe it, until she is trapped in an elevator with a claustrophobic woman. Soon after, Teddy gets knocked out during her surfing lesson; PJ and Gabe's aerial tour pilot falls asleep during the flight; Bob gets knocked out with a golf ball, and Charlie goes missing. Meanwhile, Bob faces continuous hour-long timeshare seminars.
Directors:
Bob Koherr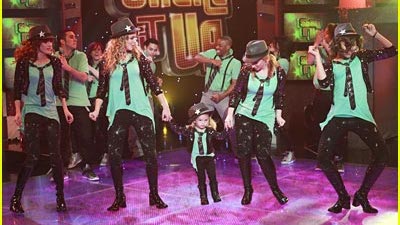 #10 - Charlie Shakes it Up
Season 2 - Episode 13
Teddy, Amy and Charlie plan a trip to Chicago to visit their rich great-aunt Nell, where they are instead mistaken for the Duncan Sisters, a famous hip-hop dance duo and are taken to the dance studio of "Shake It Up, Chicago". Amy pretends that she, Teddy and Charlie are sisters in order to accomplish her dreams of being on TV, but since they do not know how to dance, they enlist the help of dancers CeCe Jones (Bella Thorne) and Rocky Blue (Zendaya). Back at home, Gabe and PJ hold a yard sale in hopes of raising money while cleaning out the attic, but wind up selling a cat cookie jar with $500 in it to Mrs. Dabney; Bob is obsessed with a TV show, Higgins and Zork.
Directors: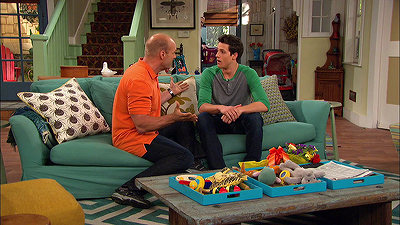 #11 - Guys & Dolls
Season 3 - Episode 17
Amy overhears Bob advise Spencer on how to handle Duncan women. Gabe ducks yard chores. Amy makes Toby "talk".
Directors: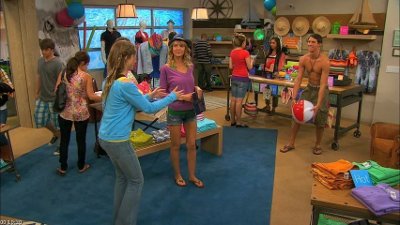 #12 - PJ in the City
Season 2 - Episode 17
Teddy applies for a job at a trendy teen clothing store where Spencer works. Teddy's main reason for applying is that she wants a discount on new clothes for her upcoming school photo, however in order to get the job and fit in she needs to get a tan. However the self-tanner she applies goes awry when Charlie gets involved! Also in the episode Bob chases after PJ after he leaves for New York City when he finds out Skyler has moved there. And, Amy finds herself over-involved in Gabe's life, inviting a girl over who she thinks he likes, but it's the wrong girl!
Directors:
Bob Koherr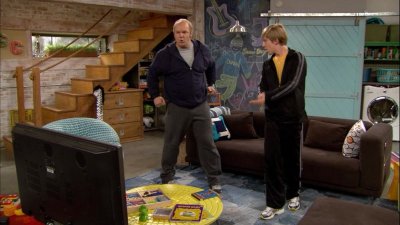 #13 - Gabe's 12-1/2 Birthday
Season 2 - Episode 11
Amy and Bob make up for not throwing Gabe his much delayed 12th birthday party by giving him a 12 ½ birthday party, after Gabe promised to be good for a whole week. Unfortunately, Gabe's party falls on the same day as a huge blizzard. Meanwhile, Ivy and Teddy cannot get along with Ivy not liking Teddy's new boyfriend Derek, which causes a rift in their friendship. They go to each other's houses to settle their differences, the same day as the snow storm. Teddy is driven crazy by Ivy's parents Mary Lou and Harry (Ellia English and William Allen Young) while Ivy is having a great time celebrating Gabe's 12-½ birthday. Meanwhile, PJ helps Bob lose a few pounds.
Directors:
Bob Koherr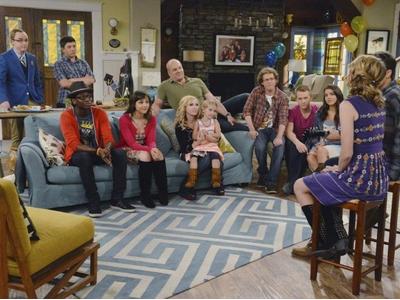 #14 - Good Bye Charlie
Season 4 - Episode 20
Teddy leaves for college and the family has a hard time saying goodbye.
Directors: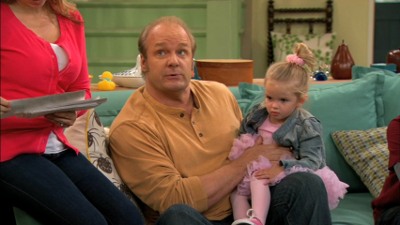 #15 - Teddy's Bear
Season 2 - Episode 9
Amy lets her temper get the best of her when Mr. Piper refuses to admit he was wrong. P.J. decides to have a man to man talk with Skyler's old beau. Charlie's first ballet lesson may be her last after Bob breaks one of the class rules.
Directors: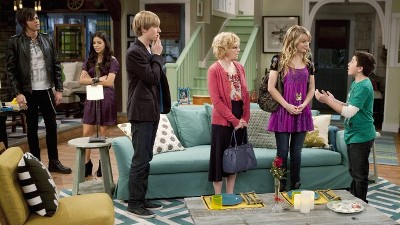 #16 - Meet the Parents
Season 2 - Episode 10
Teddy and PJ pose as Gabe's parents as they attend a conference with his elderly teacher, Mrs. Monroe (K Callan). Everything goes well until Mrs. Monroe spots Teddy on a date with her latest crush, Derek (Reid Ewing). Mrs. Monroe thinks that Teddy is "cheating" on her husband. Meanwhile, PJ and Skyler go on their first official date; Bob bets that Amy cannot build Charlie's new playhouse without his help.
Directors:
Bob Koherr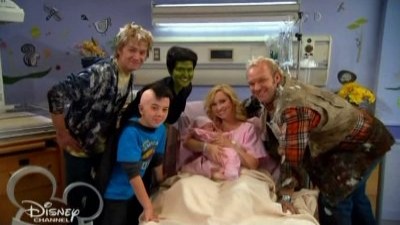 #17 - Charlie is 1
Season 1 - Episode 8
The family reminisces about the day Charlie was born.
Directors: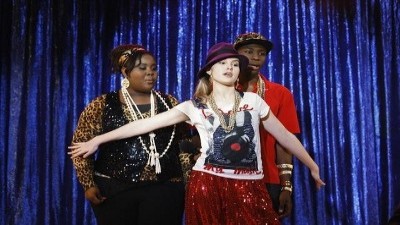 #18 - Duncan's Got Talent 8.68
Season 1 - Episode 16
Spencer decides to help Teddy with her dance routine for the school talent show, but when he realizes she is terrible he fakes an injury to get out of it. Meanwhile, Jo convinces Gabe that she will help him win the class president election but instead she purposely sabotages him and runs for election herself.
Directors: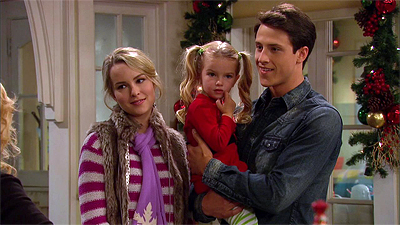 #19 - A Duncan Christmas 8.68
Season 3 - Episode 21
Teddy takes Charlie to see Santa Claus, but he takes a break just when it's Charlie's turn. Amy and Grandma Linda discover they are performing the same song at the family talent show.
Directors: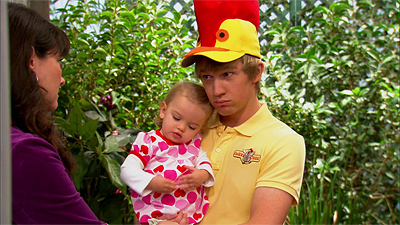 #20 - Kit and Kaboodle 8.67
Season 1 - Episode 12
Gabe gets his first crush on a girl named Kit, he then lies to her so they can have something in common. Meanwhile, Mrs. Dabney asks Teddy to catsit her cat Kaboodle and Teddy thinks the cat is sick because she just lying around. PJ uses Charlie to make more money on deliveries by saying he is watching her while his mom at the hospital, not mentioning she actually works there.
Directors: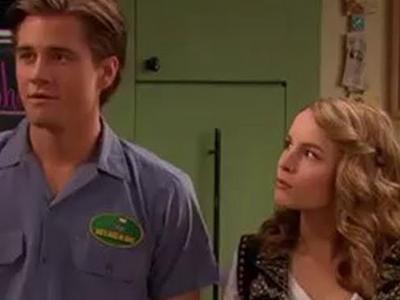 #21 - Weekend in Vegas 8.64
Season 4 - Episode 13
Ivy tricks Teddy into joining her family trip to Las Vegas. Gabe is playing baseball secretly because he doesn't want his mom to embarrass him. Bert and Mrs. Dobbs announce their marriage and want to have the wedding at the Duncan house.
Directors: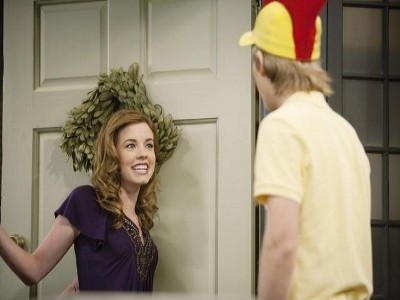 #22 - Boys Meet Girls 8.64
Season 1 - Episode 11
P.J.'s romance with Madison wreaks havoc on his friendship with Emmett as well as Bob and Amy marriage. Teddy agrees to help Gabe make peace with a bully at school.
Directors: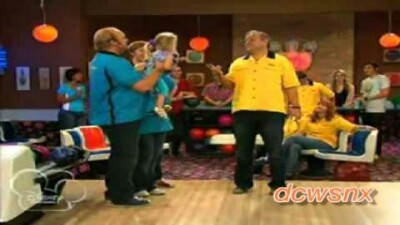 #23 - Alley Oops 8.63
Season 2 - Episode 24
The Duncan family (except Teddy) compete in a bowling challenge against some family that beats them in bowling 5 years in a row
Directors: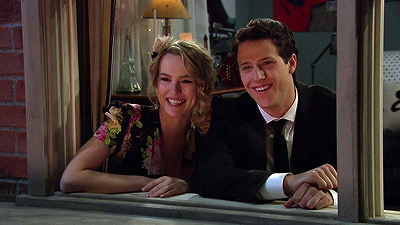 #24 - Le Halloween 8.60
Season 3 - Episode 16
A bat invades the Duncan house on Halloween; Teddy and Spencer celebrate their 1-year anniversary; Gabe gets tricked by Mrs. Dabney into attending a ceremony in honor of her charitable work.
Directors: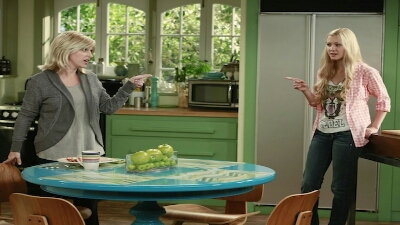 #25 - Futuredrama 8.52
Season 4 - Episode 9
Ten years in the future, 14 year-old Charlie watches a video diary that Teddy made about a fight she had with Gabe, in hopes that it will guide her through her fight with an 11 year-old Toby.
Directors: