Hannah Montana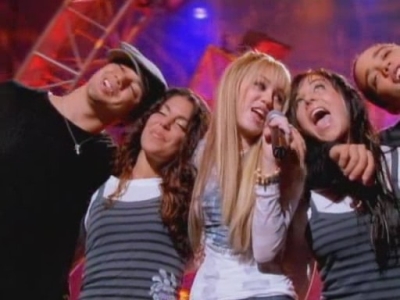 #1 - Cuffs Will Keep Us Together 8.30
Season 2 - Episode 2
Oliver believes that the key for getting Lilly and Miley's friendship back on track is by handcuffing the girls together. Unfortunately, his plan backfires and he may lose his friendship with both girls if he can't find where he put the handcuff keys. Robbie discovers that silence really is golden when he wants his son to pay attention to him.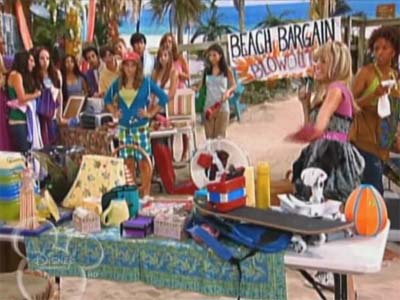 #2 - Would I Lie to You, Lilly?
Season 3 - Episode 6
Lilly holds a yard sale to raise money for a class trip to Washington, D.C., and Miley gets a man to buy Lilly's hat for a thousand dollars. Miley helped her even though she didn't want her help. Miley and Lilly reconcile when they are in front of the press for the president with Miley mentioning that Lilly is more of a sister than her best friend.; Meanwhile Rico hires Sarah (Morgan York) to work at Rico's Because he knows it will annoy Jackson, but realizes that he isn't happy with Sarah.
#3 - De-Do-De-Don't Tell My Secret 8.37
Season 4 - Episode 4
When Siena sees Hannah Montana outside the house, Jackson threatens to tell Siena the secret against Miley's wishes. Meanwhile, Robby uses fishing to get Rico to relax.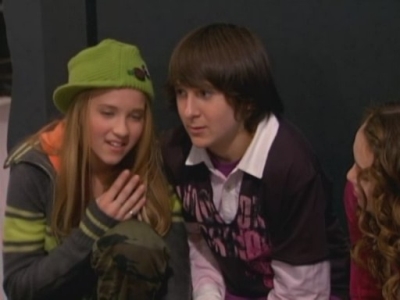 #4 - She's A Supersneak 7.91
Season 1 - Episode 3
Miley and her friends want to meet Ashton Kutcher at his movie premiere & Jackson & Cooper want to meet the beautiful girls who want to meet Ashton Kutcher. So both Miley & Jackson decide to disobey their father and sneak out. The super-sneaky siblings get an surprising eye full when they spy their dad at the movie theater on a date. Miley becomes upset because he lied to them by saying he would be at a meeting and she thinks he's trying to replace their mother.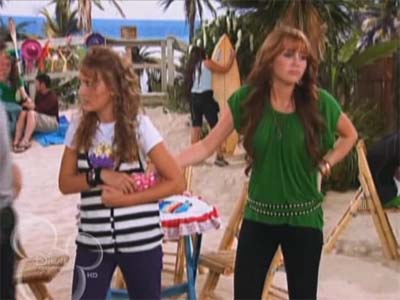 #5 - You Never Give Me My Money 8.00
Season 3 - Episode 4
When Miley asks for a raise on her allowance, Robby decides to teach her about fiscal responsibility.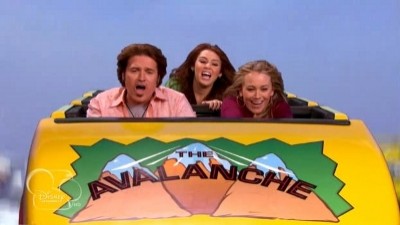 #6 - California Screamin' 7.21
Season 4 - Episode 3
Miley is finally ready for Robbie to start dating again. Jackson eagerly awaits his first kiss from Siena.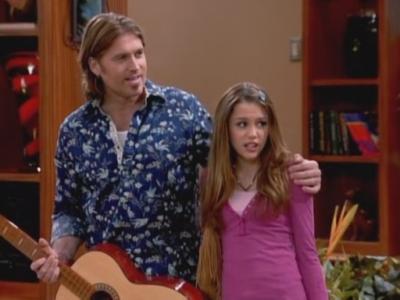 #7 - I Can't Make You Love Hannah If You Don't 7.95
Season 1 - Episode 4
Miley adores her new beau, Josh, but is unsettled to learn that he despises Hannah Montana. After spending their whole date trying to get Josh to change his mind about Hannah, he decides to attend a Hannah Montana concert, but only if Miley will go with him. Sparks fly when Jackson meets a new girl who actually likes him for himself. Unfortunately, there are even bigger sparks between Jackson & Cooper, once Cooper realizes that Jackson's dream girl is his little sister, Olivia.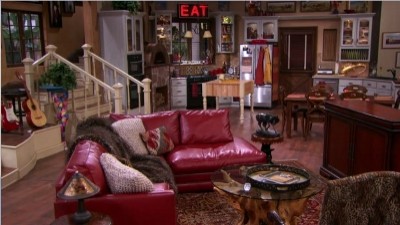 #8 - Sweet Home, Hannah Montana 8.21
Season 4 - Episode 1
Miley is forced to make an unwanted trip down memory lane after Robbie has her room redecorated. Jackson becomes a believer in the golden rule once he lays eyes on his new neighbor.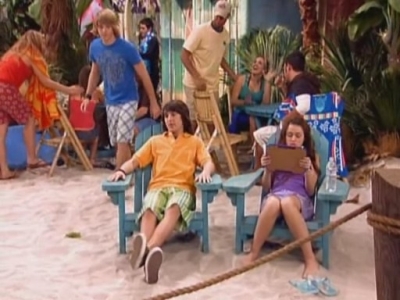 #9 - I Am Hannah, Hear Me Croak
Season 2 - Episode 5
Miley wishes that she could sing the blues (or any song for that matter) when she needs to undergo throat surgery. But can a dream about her late mother have her whistling a happy tune?
#10 - Miley Get Your Gum 8.23
Season 1 - Episode 2
Oliver has a huge crush on Hannah Montana, but his feelings of love are not shared by Miley. No matter what she does, she can't seem to make Oliver realize that he & Hannah can never be, until Lilly comes up with a plan to burst Oliver's love bubble. Jackson's proud to be the owner of a "Brand New" used car that bought with his own money, but the joy fades once he learns that this particular kind of car is only driven by girls.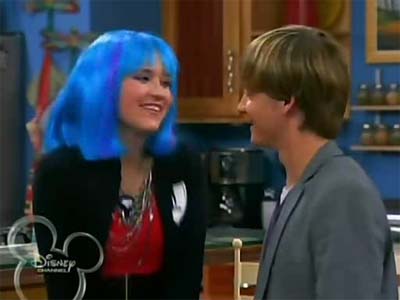 #11 - He Ain't a Hottie, He's My Brother 7.67
Season 3 - Episode 1
Jackson and Lilly toy with the idea of going out together, while Miley thinks of ways to nip their romance in the bud.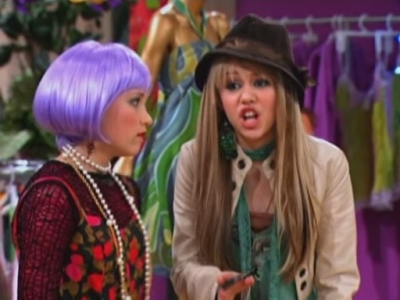 #12 - It's a Mannequin's World
Season 1 - Episode 7
It's Miley's birthday! Robbie is trying to find something special for his little girl. Miley tells Lilly to steer Robbie to the right clothes, but it still doesn't work. Now Miley has to wear this tacky sweater to her birthday party. Meanwhile, Jackson is trying really hard to give Miley a birthday cake and not mess things up (again).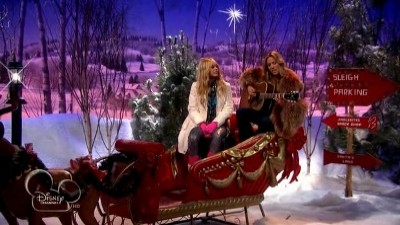 #13 - It's the End of the Jake As We Know It 7.65
Season 4 - Episode 5
Oliver comes to visit Lilly and shows her a picture of Jake cheating on Miley. They try to keep this news from Miley, but when Miley says she wants Jake to come visit, they decide to tell Miley the truth.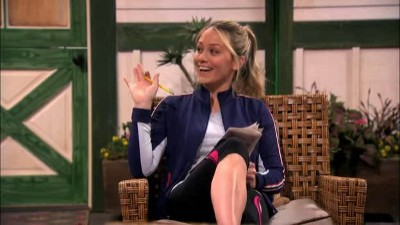 #14 - Been Here All Along
Season 4 - Episode 6
Robbie's feelings are hurt when Miley starts spending less time with him.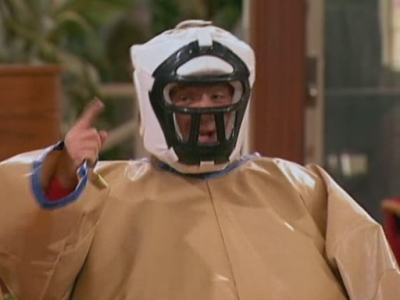 #15 - You Gotta Not Fight for Your Right to Party 7.90
Season 2 - Episode 6
Robbie, tired of refereeing Jackson and Miley's latest feud, puts the skids on his kids weekend plans. When Miley and Jackson make a break for freedom, the pairs bickering leads to a bigger problem. Will Jackson's actions finally make Miley's smile?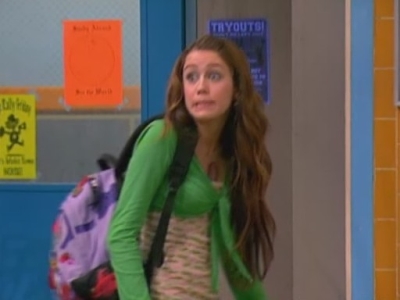 #16 - My Best Friend's Boyfriend
Season 2 - Episode 7
Miley decides to play amateur sleuth when she discovers that Lilly's boyfriend is a two timing Romeo.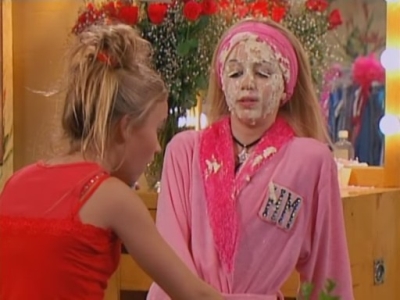 #17 - Lilly, Do You Want to Know a Secret? 7.98
Season 1 - Episode 1
Lilly is ecstatic when she gets two tickets to attend a Hannah Montana concert and invites Miley to go with her. Miley refuses, saying that she doesn't like Hannah Montana. Miley's dad, Robbie, tries to convinces her tell Lilly her secret; That she is Hannah Montana. When Lilly does find out what Miley's been hiding, will she be to treat her the same. Jackson won't take no for an answer when he want to borrow money for his big date. But his dad keeps refusing to be his personal ATM.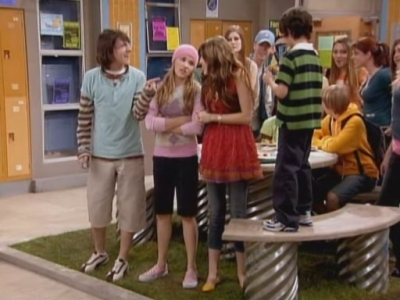 #18 - Me and Rico Down By the School Yard 7.55
Season 2 - Episode 1
Miley is forced to become Rico's gal pal when the troublesome tyke claims to know her secret. A new kid in town named Thor decides to make Jackson his new best friend. But Jackson, a former hillbilly, wants nothing to do with a "hayseed" like Thor...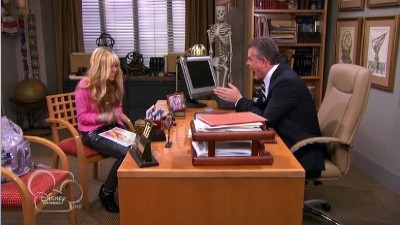 #19 - Hannah Montana to the Principal's Office 8.06
Season 4 - Episode 2
Hannah enrolls in Seaview High after a mix up prevents Miley from attending the school for her senior year. Siena invites Jackson for an evening on the town.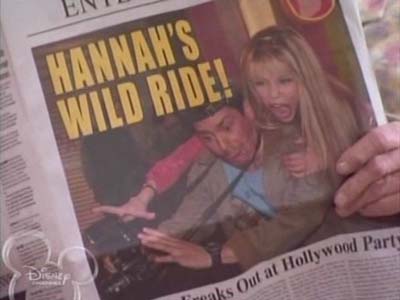 #20 - It's My Party, And I'll Lie If I Want To 8.24
Season 1 - Episode 5
After Lilly embarrasses her at a Hannah Montana concert along with added pressure from her "Hannah Friends", Miley decides to lie to Lilly, & tell her that the birthday party for Kelly Clarkson that they were going to was called off. Miley attends the party as Hannah, but must cover up her lie when she lands on the front page of the news. Jackson meets a beautician named Nina at work who asks if she could use him to practice on. He's more than happy to oblige the pretty lady, not knowing that it's one of Rico pranks.
#21 - Hannah's Gonna Get This 7.81
Season 4 - Episode 8
After having music block, Miley finally becomes inspired, from the sounds that she hears around the pier.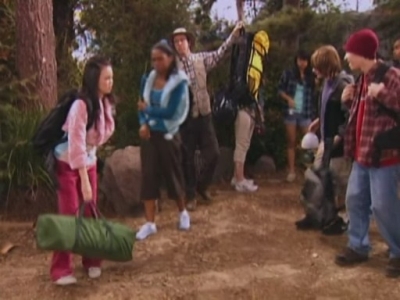 #22 - Ooh, Ooo, Itchy Woman 8.11
Season 1 - Episode 9
Miley, Lilly, and Oliver are just itching to get revenge on bratty Amber & Ashley during a class camping trip, even though Robbie told Miley not sink to their level. When Miley and her friends give the girls their comeuppance, she thinks that they got away with it, but she finds herself with a whole new itch to scratch as Hannah Montana. Meanwhile, Jackson and Robbie try to rid themselves of a mouse with a surprising talent.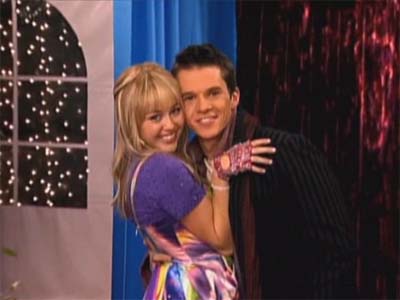 #23 - Cheat It 7.20
Season 3 - Episode 10
Hannah pretends to date a celebrity she can't stand to get in the news. Jackson thinks that he has to cheat on a test in school. Robbie clashes with Rico.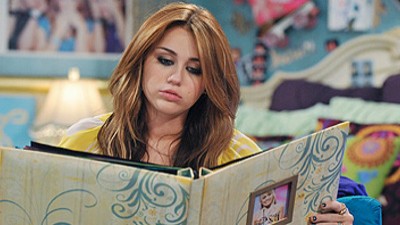 #24 - I'll Always Remember You 8.06
Season 4 - Episode 9
Jay Leno and Dr. Phil McGraw guest star as themselves when international superstar Hannah Montana contemplates removing her blond wig and telling the world she's really Miley Stewart.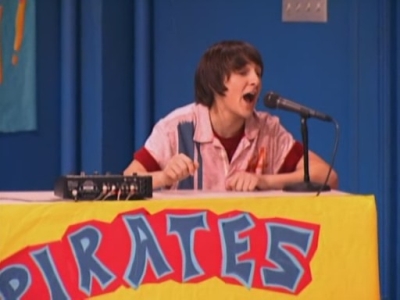 #25 - Mascot Love 7.75
Season 1 - Episode 8
Lilly decides to be a cheerleader with Miley in order to spend more time together, but they end up doing the opposite when Miley ends up being the team mascot. Meanwhile, in order to get some money from his father Robbie, Jackson willingly volunteers to unclog the sink for him. However, it's not as easy as he thinks.